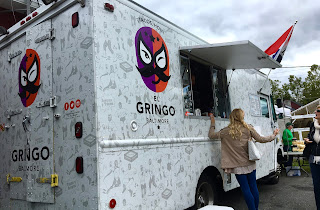 One of my favorite things about living in Orlando a few years ago was enjoying the thriving food truck culture. It was fun to follow my favorite trucks to neighborhoods all around the city and I managed to find a handful of trucks that served up reliably gluten-free fare.


Now that I live in Baltimore, my food truck wanderings are more limited, as I have struggled to find gluten-free safe options. However, when I learned that a 100% gluten-free truck had entered the scene, I knew it would only be a matter of time before I sought it out for a review.


Enter El Gringo Baltimore, a chef-driven truck that promises to bring locally-sourced tacos and arepas to the masses. Having won acclaim as one of Baltimore's "best food trucks" by the Baltimore Sun and winner of the "best breakfast sandwich in America" by Restaurant Hospitality magazine, they've made quite an impressive early go of it.


I visited El Gringo Baltimore as they were slinging tacos and arepas one Saturday at Weber's Cider Mill Farm, in Parkville. I made sure to arrive with an appetite so as to sample both their taco and arepa offerings, and had a hard time choosing what I wanted to order from the extensive menu. It's incredible that so many gourmet creations can be made in the cramped quarters of a food truck!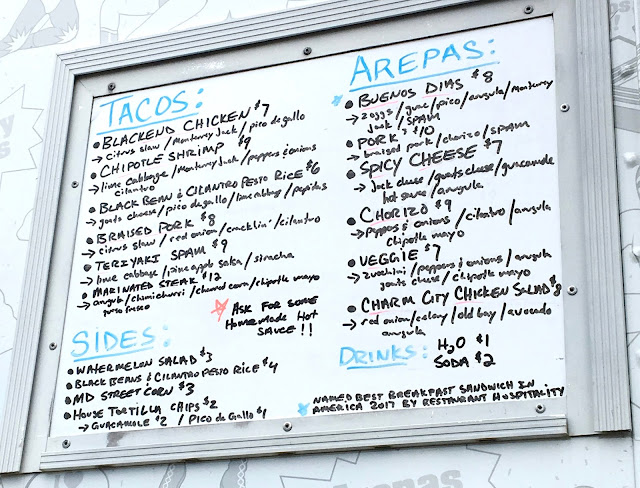 For my first order, I tried the blackened chicken tacos sans cheese. The delicious duo comes topped with a citrus slaw and pico de gallo. I loved the flavorful chicken, which flaunted complexity without being eye-waveringly hot. The slaw and pico had citrusy notes, and the tomatoes, red onion, and cabbage had a nice flavor. I liked that the tacos were double wrapped- they certainly needed it because the generous portioning of the filling had a knack for escaping the taco. A little messiness never bothers me, and I enjoyed each filling, satisfying bite. These are totally the real deal.


As a bonus local connection, El Gringo Baltimore sources their tortillas from Tortilleria Sinaloa, a 100% gluten-free restaurant in Baltimore who makes all of their tortillas in-house.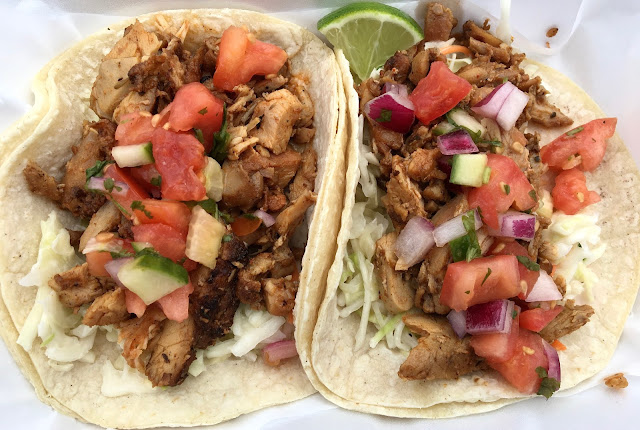 For round two after some shopping at the farm, I decided to try their charm city chicken salad arepa, which brings a Baltimore twist to the fusion sandwich. The arepa is naturally dairy-free. The first thing I noticed about the arepa was its size. It's a massive, two-hand sandwich, which definitely is the largest arepa I have ever seen and eaten. Like the tacos, it's stuffed generously with chicken salad, avocados, and arugula making it a fun twist on the picnic classic. The cornmeal "bun" was thick and had a good grill flavor, which totally made me wonder why I don't eat every sandwich in the form of an arepa.


The arepa definitely hit all the right notes but I have to admit I didn't like it as much as I loved the tacos. Maybe I had a food overload, maybe the fusion of flavor didn't quite win me over- don't get me wrong, it was good and I would eat it again, but the arepa couldn't get out of the tacos' shadow.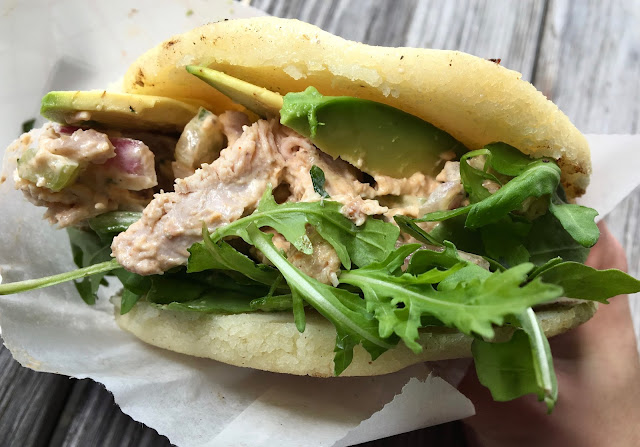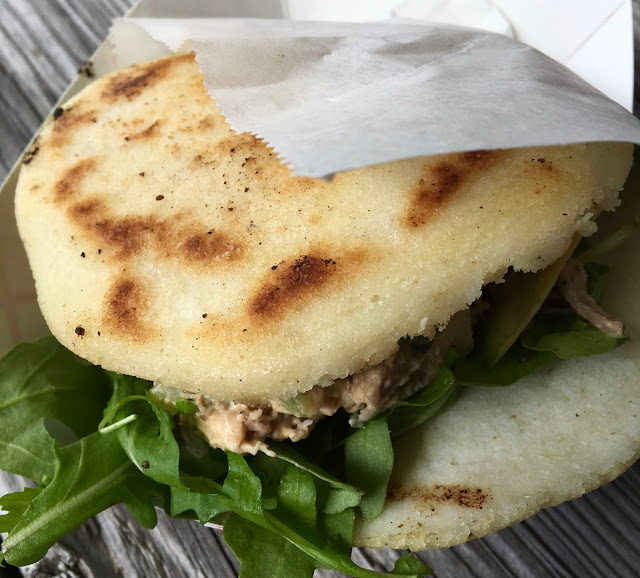 El Gringo Baltimore definitely impressed me, and I am so glad they are filling a much needed gluten-free gap in Baltimore's food truck options. I look forward to following them around the city and sampling around the menu- I definitely have my eye on their shrimp tacos as the next thing I want to order. I love that El Gringo Baltimore has channeled the enterprising, creative spirit of our city and is spreading taco and arepa love everywhere they go.



The Basics
Address:
Since El Gringo Baltimore is a food truck, find their current or most recent location from their Twitter feed
Price:
Varies, see menu prices above
Special Feature:

The truck is available for private events such as parties or business lunches, email them to inquire about having El Gringo Baltimore at your next shindig.
Disclaimer: This review is based upon the information I have at the time of the review and does not reflect changes in ingredients or availability of items. Please contact the restaurant directly for up-to-date information and feel free to contact me with any questions or comments. I was not compensated for this review and it is a reflection of my personal opinion.