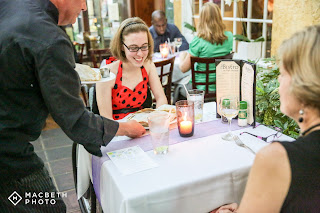 Feel free to drop me a line! I'm happy to advise about eatery options in the cities I have visited and would love to get tips on where to dine next.
I'm also interested in forming connections with brands and other bloggers in the gluten-free, dairy-free, and allergen-friendly arena. Everyone can benefit when like minds team up to spread the word about awesome products, events, and opportunities.
My reviews can also be found on Find Me Gluten Free and Zomato (formerly Urban Spoon).
And last, but not least, those wanting to follow from afar can sign up to below to receive email updates. You can subscribe to receive every new review right in your inbox or to the behind the scenes feed. Or, why not subscribe to both? The choice is yours.