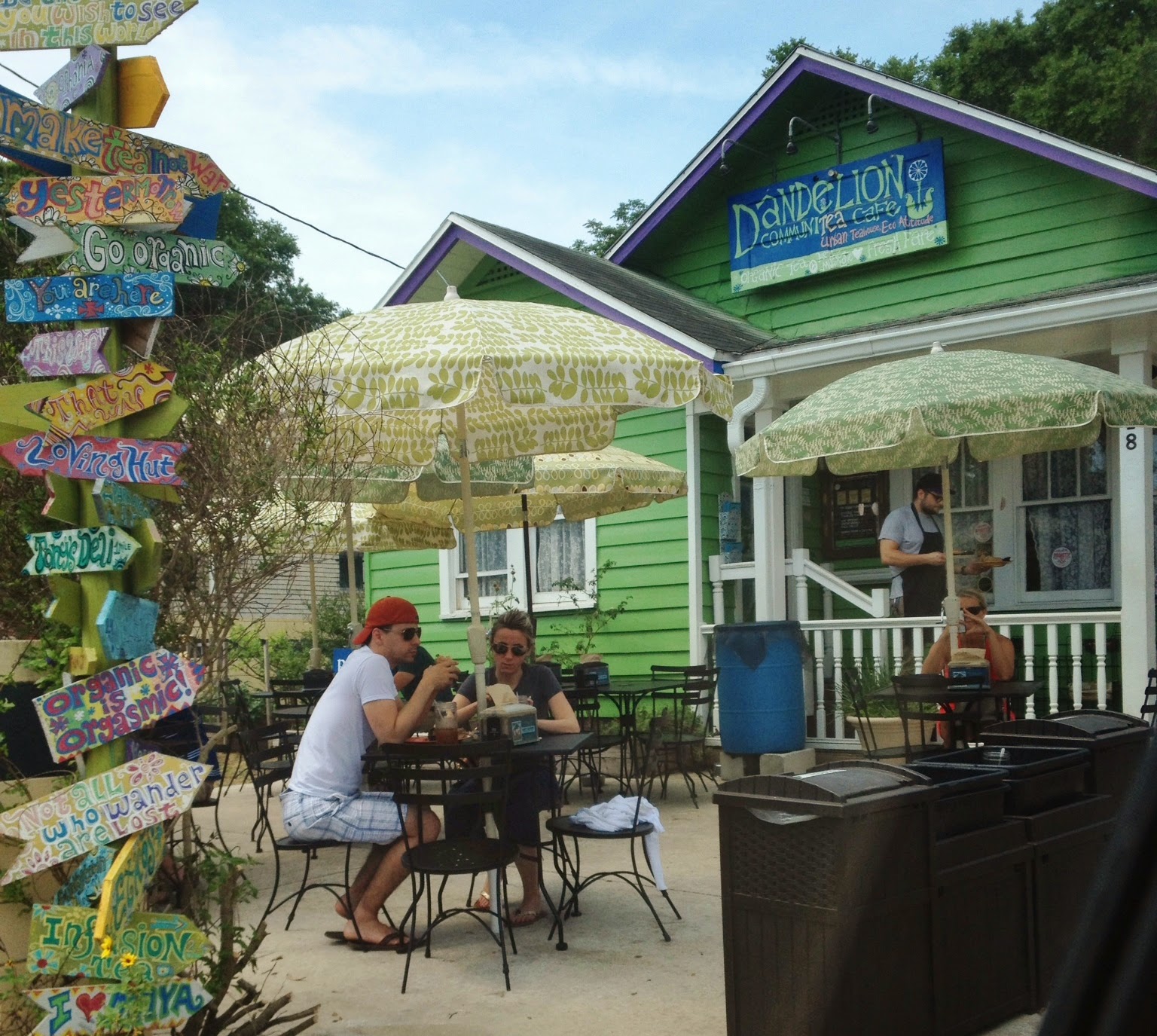 When it comes to eating out on a special diet, Dandelion Communitea Cafe is an Orlando gem. Able to accommodate a variety of allergies to wheat, soy, egg, dairy, etc as well as vegetarians, vegans and "flexitarians" alike, I'm hard pressed to think of anyone who couldn't get a meal here. What I love about this unique cafe is their totally unique setting and attitude and their emphasis on fresh, locally grown, healthy food. One can't help but feel a little bit better about oneself after spending time in such an upbeat, inspiring setting. Far from the hustle and bustle of downtown and the tourist district, it's a serene escape into another world.

Inside the cafe, diners are greeting by smiling staff members and a menu that is quirky and extensive. They designate on each item whether it is gluten and/or soy free, and most items are dairy free (not noted on menu) unless for items served with "traditional" cheese (a soy cheese is offered to substitute). A full listing of the gluten free entrees can be found here. One menu item that can accommodate most special diets is their DIY dish. Diners can literally pick and choose a custom dish made to their specifications from a lengthy list of possible ingredients.



My hands down favorite dish on the menu is the summer of love rolls, located on in the appetizer section of the menu. These rice-paper wrapped rolls burst with freshness and their contents include "herbs, carrots, cabbage, scallions, and sesame seeds." The colorful array vegetables have such a wonderful flavor because they are locally sourced and quite literally straight from the garden. They are served with a coconut peanut sauce that I don't particularly care for, but for those who are peanut lovers- this is all for you.


When I order them, I customize my rolls a little bit by requesting that their whirled peas be included in the wrap. Whirled peas are a pureed (but still chunky) side dish offered that blends peas, tomato, and red onion with other ingredients to develop a guacamole-like flavor. I discovered this delicious improvement on the dish almost by accident. As a dedicated whirled peas fan, I used to order them on the side to complement the meal. I ordered them as usual on one visit and somehow the order was translated into the peas being inside the rolls. The result was a revelation!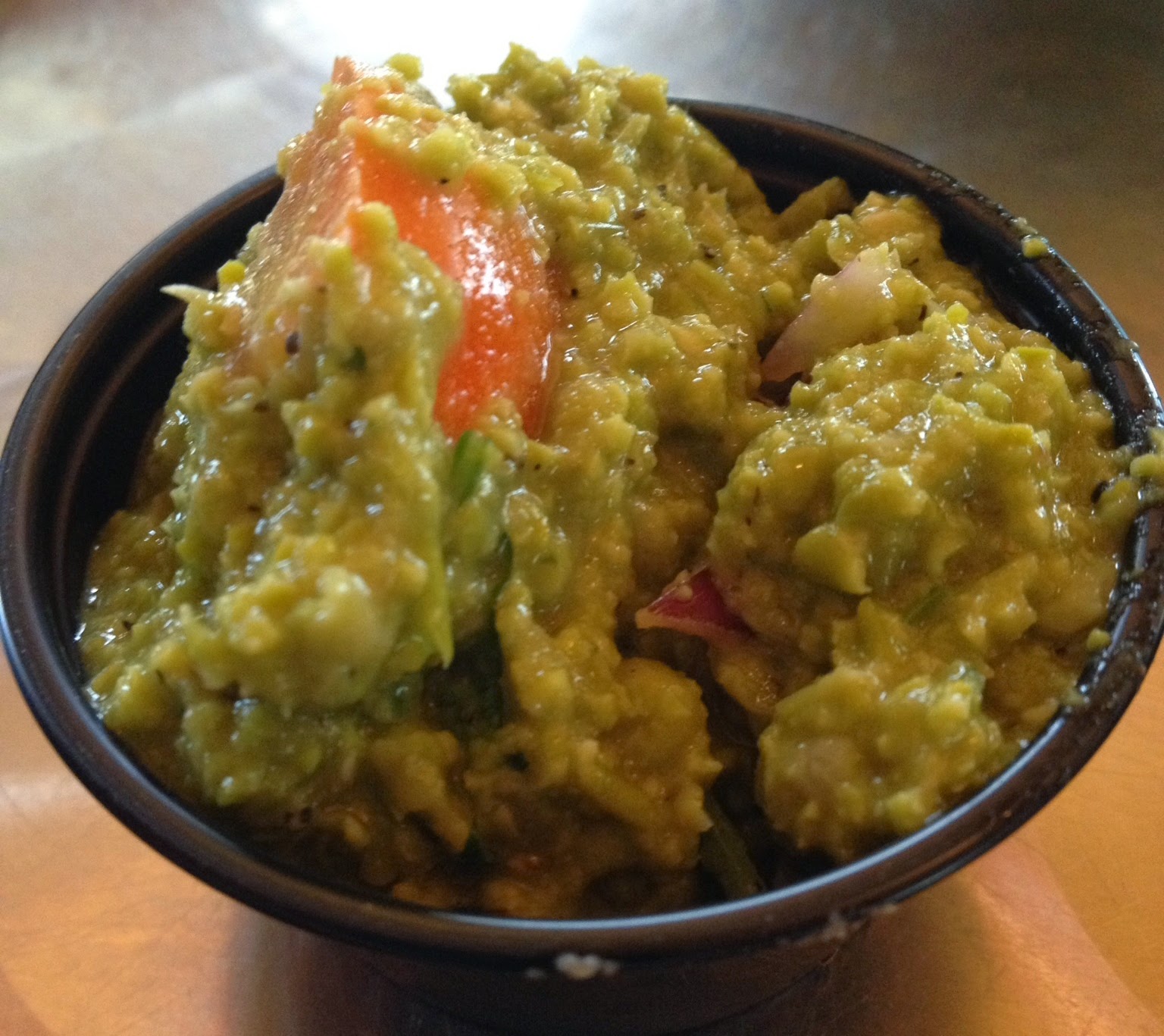 Whirled peas
Another exciting aspect of a trip to Dandelion is their expansive tea selection. Every day, they offer a daily special herbal tea and a black, green, or white tea which rotate on a daily basis. They also serve up a daily garden tonic which is a seasonal blend of herbs and spices seeped in hot water fresh from their garden. When I visited last weekend after the Gluten-Free Living Conference that was in town, the garden tonic of the day was lemongrass, lemon peal, and mint. The resulting blend was both fragrant and soothing which was a perfect way to relax after a busy weekend. For those not wanting the teas of the day, they have an expansive selection of loose tea blends that can be prepared hot or iced. These are also sold in bulk, so one can enjoy the taste of Dandelion at home and beyond.


It should also be noted that the cafe serves a rotating selection of treats from Raphsodic Bakery, a local Orlando vegan bakery. Raphsodic does make both gluten-containing and gluten-free treats, so be sure to ask about the gluten free flavors of the day. All of the baked goods from the bakery are dairy, egg, and honey free though.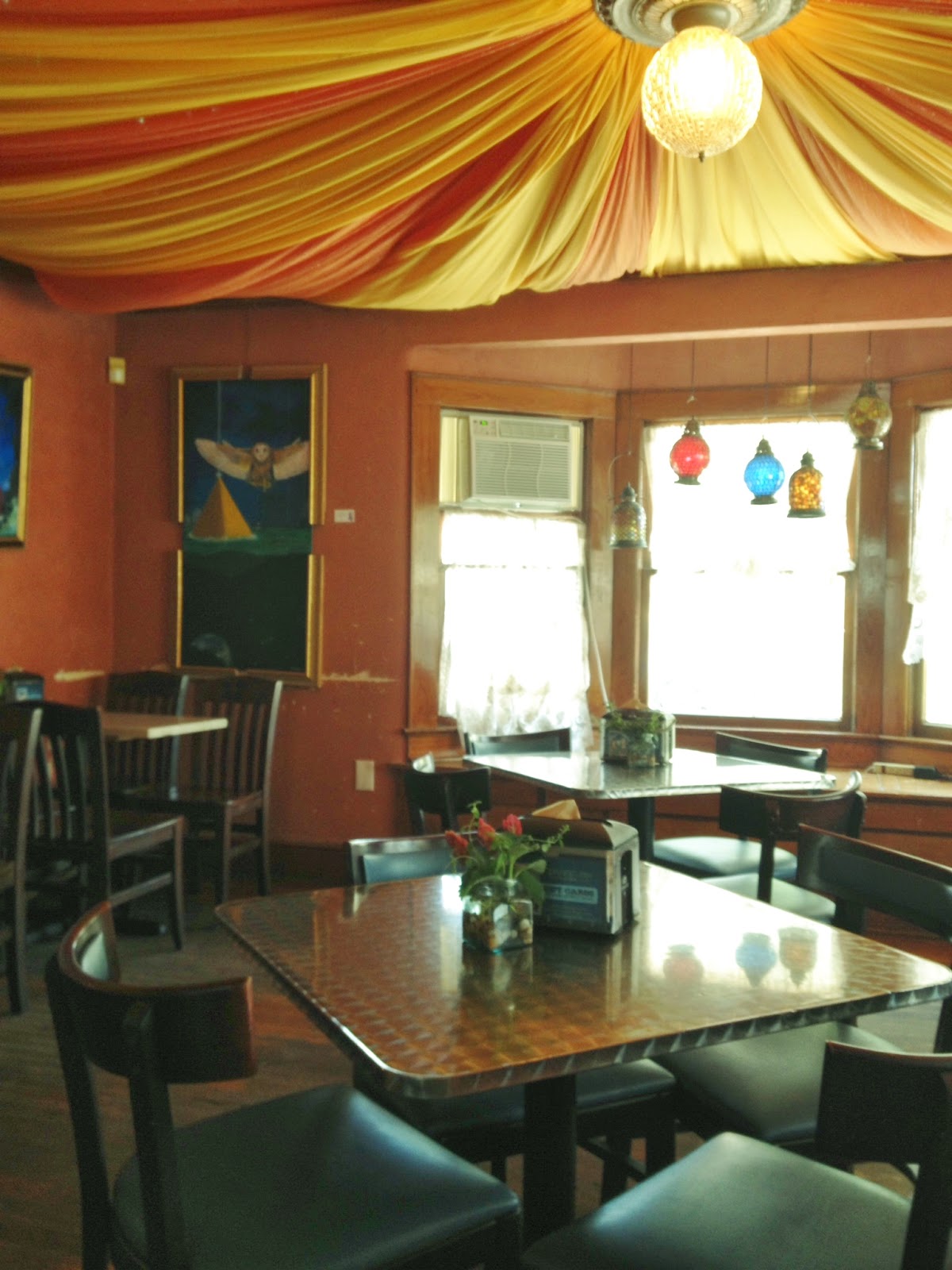 The cafe's down to earth atmosphere and deep ties to the community is clearly evident in the dining rooms as they prominently feature local artists' works. It always neat to see the unique works of art which rotate through. They also have a bulletin board that features local events that promote a wide range of upcoming events.


Eating at the cafe always leaves me feeling more serene, healthy, and with a positive energy. It as if the little green house is a portal into another world where time slows down and the stress of the outside world melts away with every sip of tea and bite of the deliciously fresh fare. I definitely recommend it to locals and out-of-towners alike.






Update 12/28/14: Before catching a matinee performance of the Book of Mormon at the new Dr. Phillips Performing Arts Center, I knew without a doubt where I wanted to pick up lunch. Determined to order something besides my favorite summer of love rolls, I opted for the black bean burrito (minus the whole wheat wrap to make it GF). Featuring fresh bell peppers, corn, black beans, tomatoes, and cilantro atop a quinoa base topped with my favorite whirled peas and "sassy salsa" on top, this hearty meal was remarkably fresh and bursting with flavor. I will definitely be ordering this amazing creation again.


Another point of note is that gluten-free and vegan cookies from Heartsong Cookies (more info here) are sold at the cafe.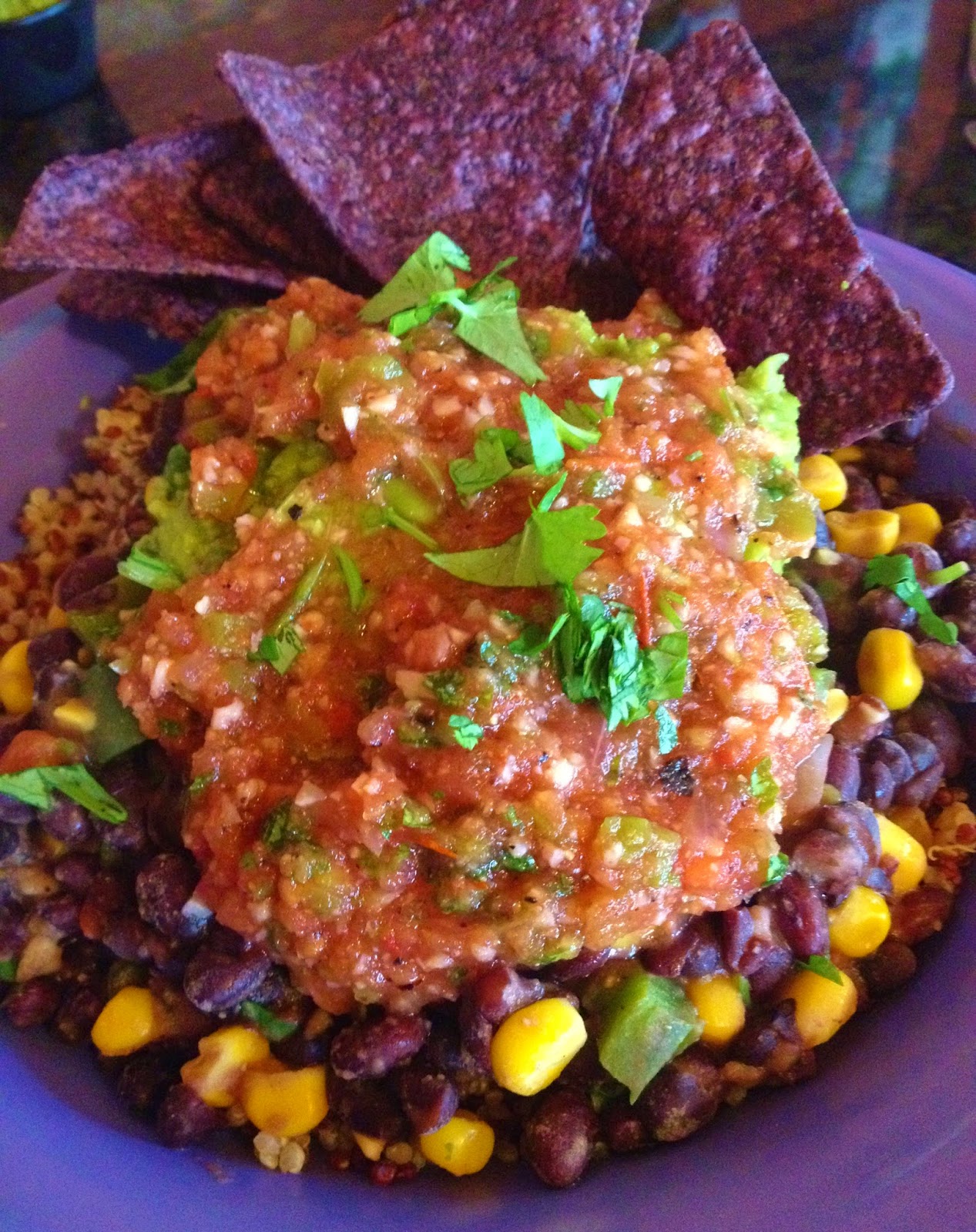 The Basics
Address: 618 N. Thornton Ave, Orlando, FL 32803
Website:
dandelioncommunitea.com
Cuisine: Salads, soups, sandwiches (no gluten free bread)
Ideal For: Lunch, Dinner
Price: Under $15 per person
Accessibility: The restaurant does have an accessible entrance in the back of the cafe, but the interior is a little more challenging to navigate. My manual wheelchair is on the skinnier side (14 inch seat), and I can barely get into the main room where one places their order. However, their is outdoor seating is very accessible.
Special Features: They will deliver to local addresses through Doorstep Delivery. They also offer a selection of baked goods from Raphsodic Bakery, a local Orlando vegan bakery that serves up gluten free and gluten containing treats.
Disclaimer: Restaurant reviews are based upon the information I have at the time of the review and do not reflect changes in supplier or availability of items. Please contact the restaurant directly for up-to-date information and feel free to to contact me with any questions or comments. I was not compensated for this review and it is a reflection of my personal opinion.