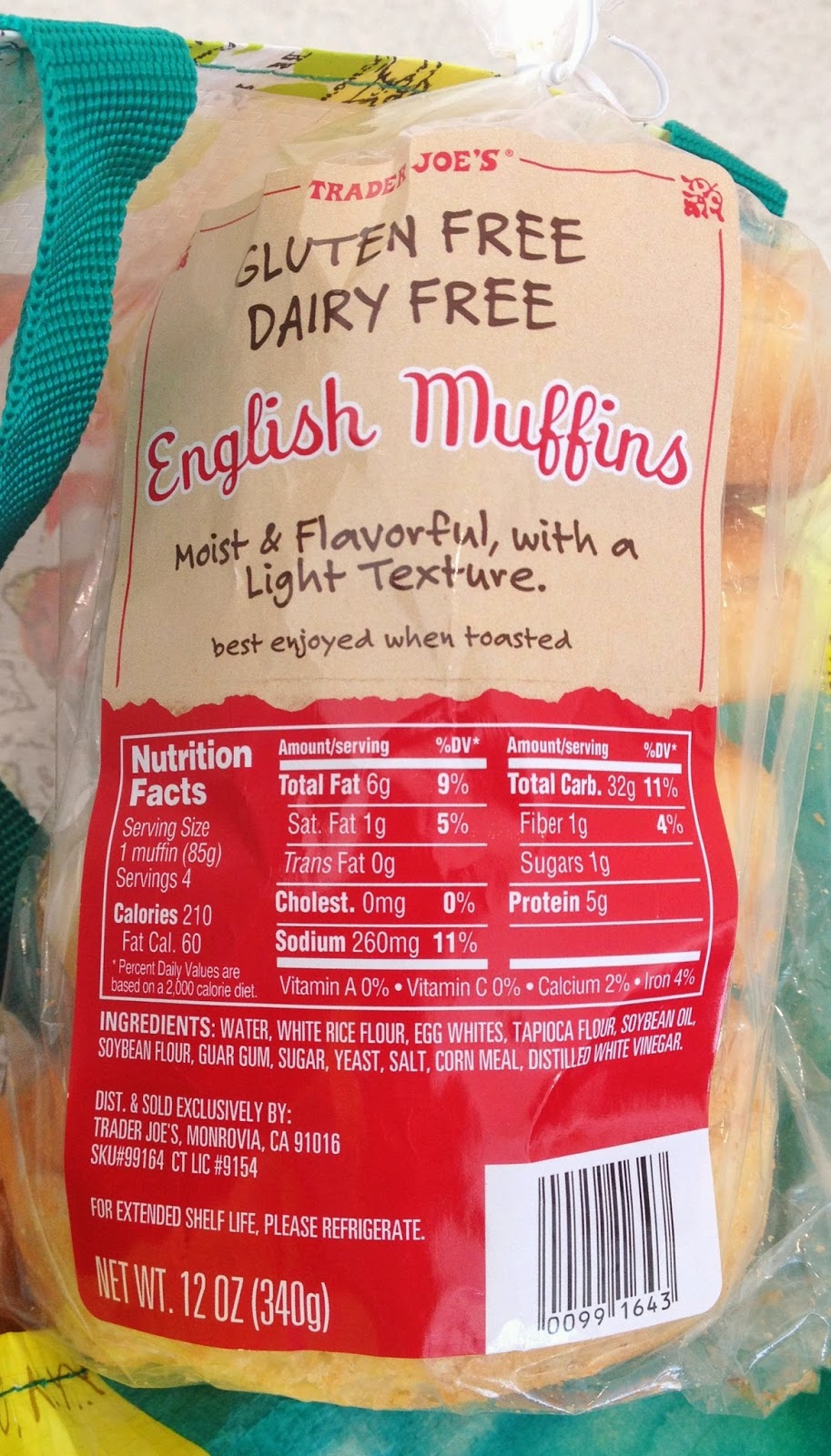 There's a brand new attraction here in town, but it's not a roller-coaster or theme park ride. No, the latest attention-grabber to pop up is Trader Joe's- the wildly popular and quirky grocery chain that has a cult-like following among it's many fans. Though I have yet to brave the crowds to visit Winter Park's newest resident, I was able to hit their Towson store while I was in Maryland a couple weeks ago and in doing so picked up some items that I haven't seen before and was eager to try them out. Requiring an extra carry-on, all my purchases made it back to the sunshine state safe and sound and were ready for review. For those who are curious, I found both breads in the bread aisle (unrefridgerated/non-frozen). Also to note, these may be a regional item (I'll update upon scouting out our local Trader Joe's).



Before I delve in to the ins and outs of each bread, here's some tidbits that apply for their store brand "Trader Joe's" products (source):
Suppliers follow "Good Manufacturing Processes" to ensure that proper care is taken for items made on shared lines/equipment to preserve the integrity of allergen-free products.

With that being said, always read the label because manufacturers and/or ingredients can change without notice.

The ingredients "natural flavors" or "spices" are gluten-free under the Trader Joe's brand.

Products are not certified gluten-free by a national organization and are referred to as "made without gluten" on their listing of gluten-free products (found here).
Any product under the Trader Joe's brand has no artificial colors or preservatives, synthetic colors, MSG, genetically modified ingredients, or partially hydrogenated oils.
Gluten-Free French Rolls
When shopping, I came across the French rolls first and knew I had to get them because the name itself promised to be reminiscent of French bread which is a taste that is not too common in the gluten-free world. Once arriving home, I set one out to eat the following morning for breakfast and froze the rest to preserve their freshness. After breaking open the package, I quickly realized that the rolls were going to pose a challenge because they were super flaky and crumbly. The next morning, I sliced open the bun with care and it proved to be dense with nooks and crannies. On it's own it's pretty dry and tasteless so I would highly recommend toasting which magically brings them to life. Once heated, they are more bread-like and have a light sourdough taste reminiscent of their namesake. Far from the whole-grain breads I usually like, the change to a light, white bread was a fun change from my usual breakfast routine. Even toasted, they are still pretty fragile (hence the crumbs in the picture) so they would not hold up to a lot of toppings or be a good sandwich base but they could easily handle a spread of jam or schmear of nut butter on top. While they're not for everyone, I personally fell in love with the rolls and ended up having them for breakfast four days in a row!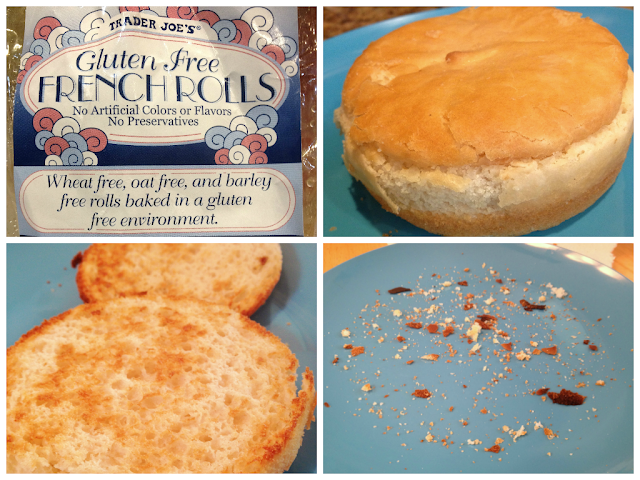 Gluten Free English Muffins
In my time as a gluten-free diner, I have found bagels, pancakes, waffles and other breakfast staples that satisfy me, but had yet to find a good gluten-free English muffin. Though I've seen them around, they've either been too small, too expensive, or laden with dairy containing ingredients. Enter Trader Joe's variety which were budget-friendly (as gluten-free products go), a good size, and free from dairy. Like the French rolls, the muffins are pretty dry and tasteless when served from the package, but toaster magic works here as well. Once toasted, the bread had a nice texture, but not a lot of depth in the flavor department but it was in the ballpark of a true English muffin. It definitely called for a topping of some sort slathered on some almond butter to jazz it up a bit. If I had to choose, I'd take the French rolls over these, but all things considered, both were pretty good as gluten-free products go.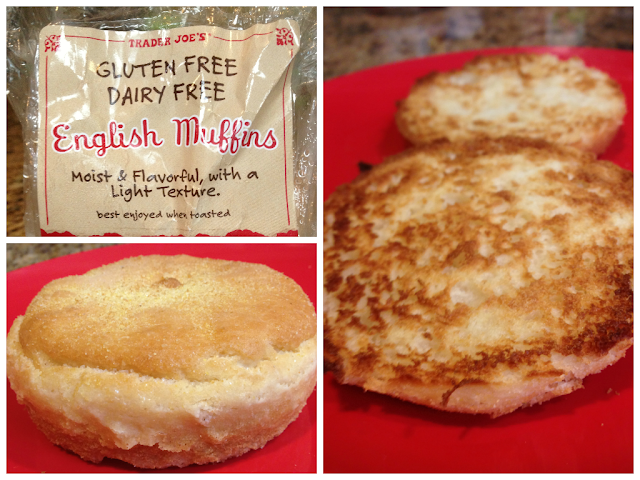 Disclaimer: The review provided is current to the time I bought the product. Ingredients and manufacturing processes can change without notice. Each product should be reviewed for individual nutritional needs. Feel free to to contact me with any questions or comments. I was not compensated for this review and it is a reflection of my personal opinion.