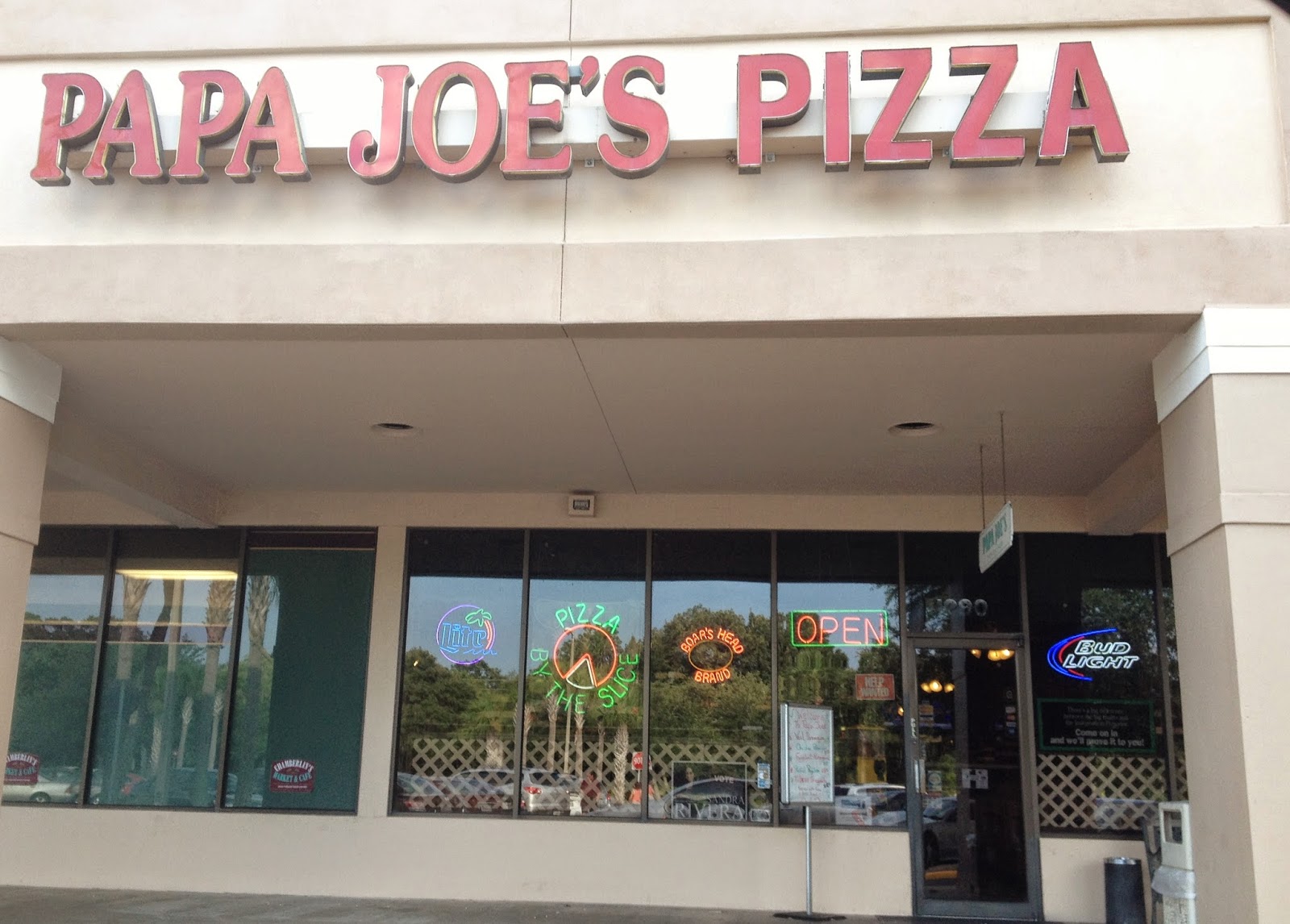 The more I eat and explore around Orlando, the more I realize just how much I've been missing out on Orlando's rich variety of culinary offerings and that I've been missing out on gluten free offerings in my own backyard. Such as the case with Papa Joe's Pizza which has flown beneath my gluten-free radar for years now. Though I enjoyed their pizza from my gluten/dairy eating days, I figured they were on the blacklist of unsafe restaurants. Thanks to my favorite gluten-free restaurant database- Find Me Gluten Free- I was excited to find that they are now serving up gluten free pizza and pasta. Eager to see if their pizza is a good as I remember it, I found an opportunity to pick up a pizza to go after a long day of volunteering left me hungry, but too tired to cook.


Before placing my order, I knew I wanted to ask a couple questions regarding their preparation methods to ensure that precautions were taken to prevent cross contamination. Not wanting to play a game of 50 questions over the phone, I asked if they would be willing to wipe down the entire prep area and use separate utensils to prepare the pizza. They said they could do it- but only when the kitchen traffic is slower. Going to this extent on weekends or holidays is just not possible. Ordering at 4:00 on a Thursday proved to be a good time. Their normal pizza sauce does contain cheese, so those looking to avoid dairy should request their pizzas be made with the non-dairy marinara sauce. The crust is dairy-free, but I did not ask what brand it was. When ordering, gluten-free pizzas come in two sizes- 12″ or 10″ which provides a nice break from the "one size only" offerings at other pizza places. Confident that my pizza could be prepped safely, I placed my order for a 12″ pie with marinara sauce, onions, green peppers, and chicken.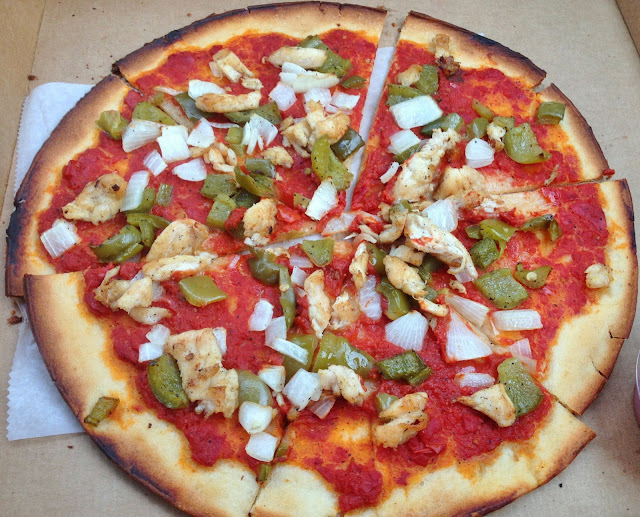 After a busy day with no stop for lunch, the 12″ pizza looked pretty big even for my growling stomach. However, it smelled delicious and was cooked how I like it- crispy almost-burnt edges and all. Selecting my first slice, this crust was not soggy at all which made me happy because my pet peeve is slices that can't handle the sauce and veggies I pile on. As crusts go- this one was better than most and had a good texture and taste. The pizza sauce had a nice texture that was very tomato-y which I enjoyed. As far as the toppings go, they were adequate. Not the most notable I've had, but they hit the spot and satisfied. Though doubtful I could finish the whole thing, I found myself with an empty pizza box at the end of the night and happy stomach. Papa Joe's just won my allegiance as my preferred neighborhood pizza place where I live. I look forward to many more pizzas to come. They even gave me a cup of sauce on the side which I happily used on a homemade pizza a couple nights later.


For those who are super sensitive to gluten, know that they are by no means a dedicated restaurant, so flour is definitely present in the kitchen. I am pretty sensitive and had no reaction, but you have to weigh the risk yourself. I strongly suggest visiting them during non-peak hours to have a better chance to talk to the chef and the staff to ensure your dietary needs are met.



The Basics
Address: 1090 Montgomery Road, Altamonte Springs, Fl 32714 (2 locations in Lake Mary)
Website:
www.papapjoesfl.com
Cuisine: Pizza and Pasta
Ideal For:
Lunch, dinner
Price: Pizzas and pastas under $20
Accessibility: The restaurant was wheelchair accessible.
Special Features: Delivery available after 5pm. Call ahead for pick up. See each store's address and phone number on their menu.
Disclaimer: This review is based upon the information I have at the time of the review and does not reflect changes in ingredients or availability of items. Please contact the restaurant directly for up-to-date information and feel free to to contact me with any questions or comments. I was not compensated for this review and it is a reflection of my personal opinion.