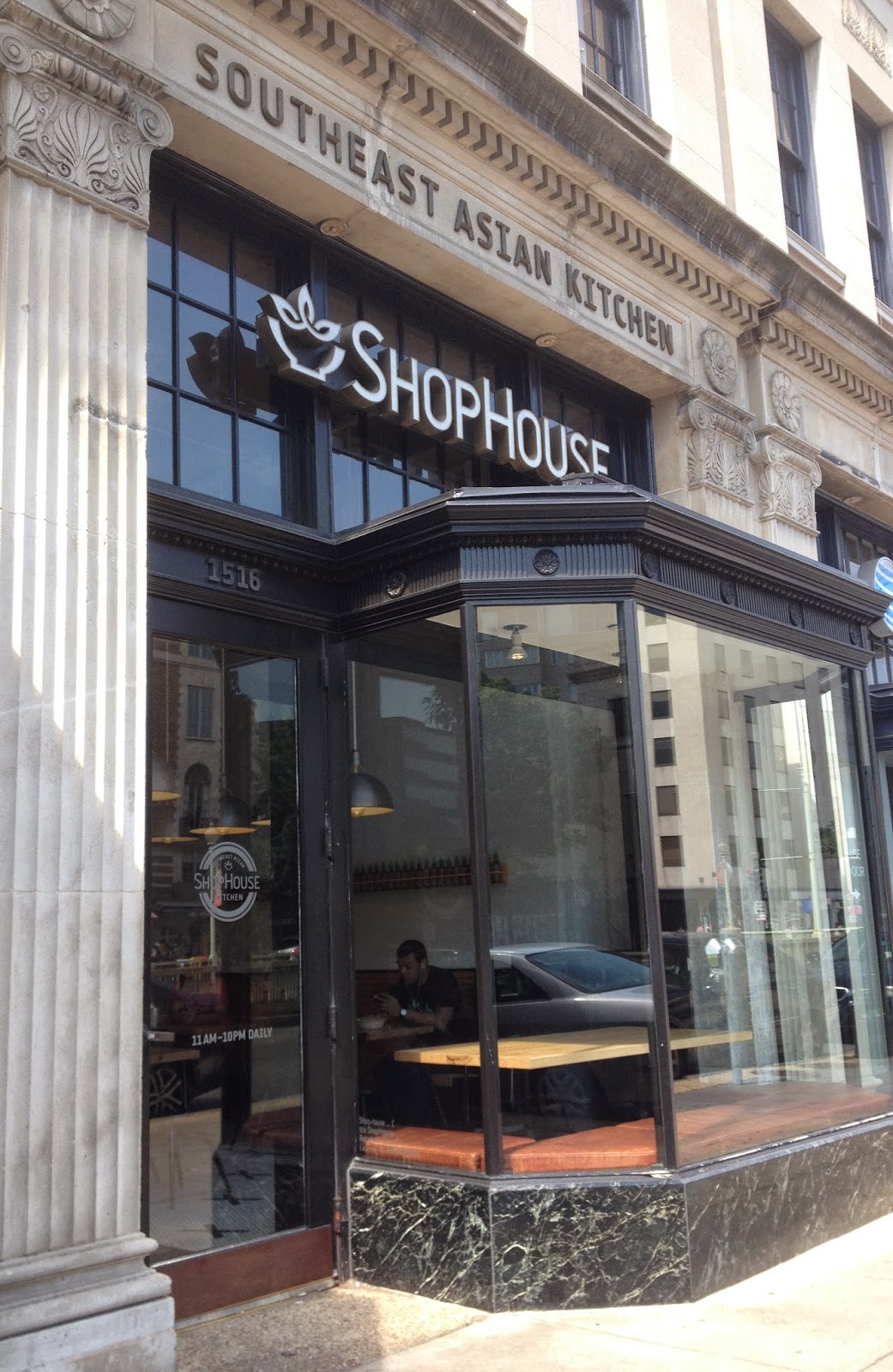 All ShopHouse locations are closed as of March 17, 2017.


If I didn't know any better, I would have thought that ShopHouse Asian Kitchen was custom-designed for my quirky tastes and favorite flavors. After all, this restaurant, which is the brainchild of Chipotle founder Steve Ells, merges the brilliance of Chipotle's commitment to accessible "food with integrity" with the rich culinary heritage of Asia all while serving up a menu that is 100% free from gluten and dairy. That's right. There is no gluten or dairy in ShopHouse's kitchen. The reason why I haven't talked about ShopHouse before now? The inconvenient truth is that they only have locations currently in California, Maryland and D.C. (but they are growing!). While there are no convenient locations where I am in Baltimore, I knew that sooner or later that I'd have to sneak down to D.C. for some sightseeing- both food-based and landmark-based. My window of opportunity presented itself this past weekend as my university offered a D.C. bus trip in honor of the Labor Day holidays. Once hitting the city and getting dropped off at the Smithsonian National Zoo, I made a beeline to ShopHouse's Dupont Circle location which was a short metro stop away on the red line.


Arriving shortly after it's opening, I was hungry and excited to finally get to try out a restaurant that's been on my culinary "wish list" for a while. Having missed breakfast in the haste of getting Locke and I ready to catch the bus so early, I was more than happy to have an early lunch. The assembly-line style line that rice/noodle bowls and/or salads are created along closely resembles Chipotle's signature prep method down to the simplistic overhead menus and "as you like it" ordering policy. Though I was torn between the chilled rice noodles and brown rice, I ended up going with the brown rice. Atop that, I selected the grilled chicken satay from their meat options and topped it with green beans, green curry sauce, and pickled vegetables to finish it off.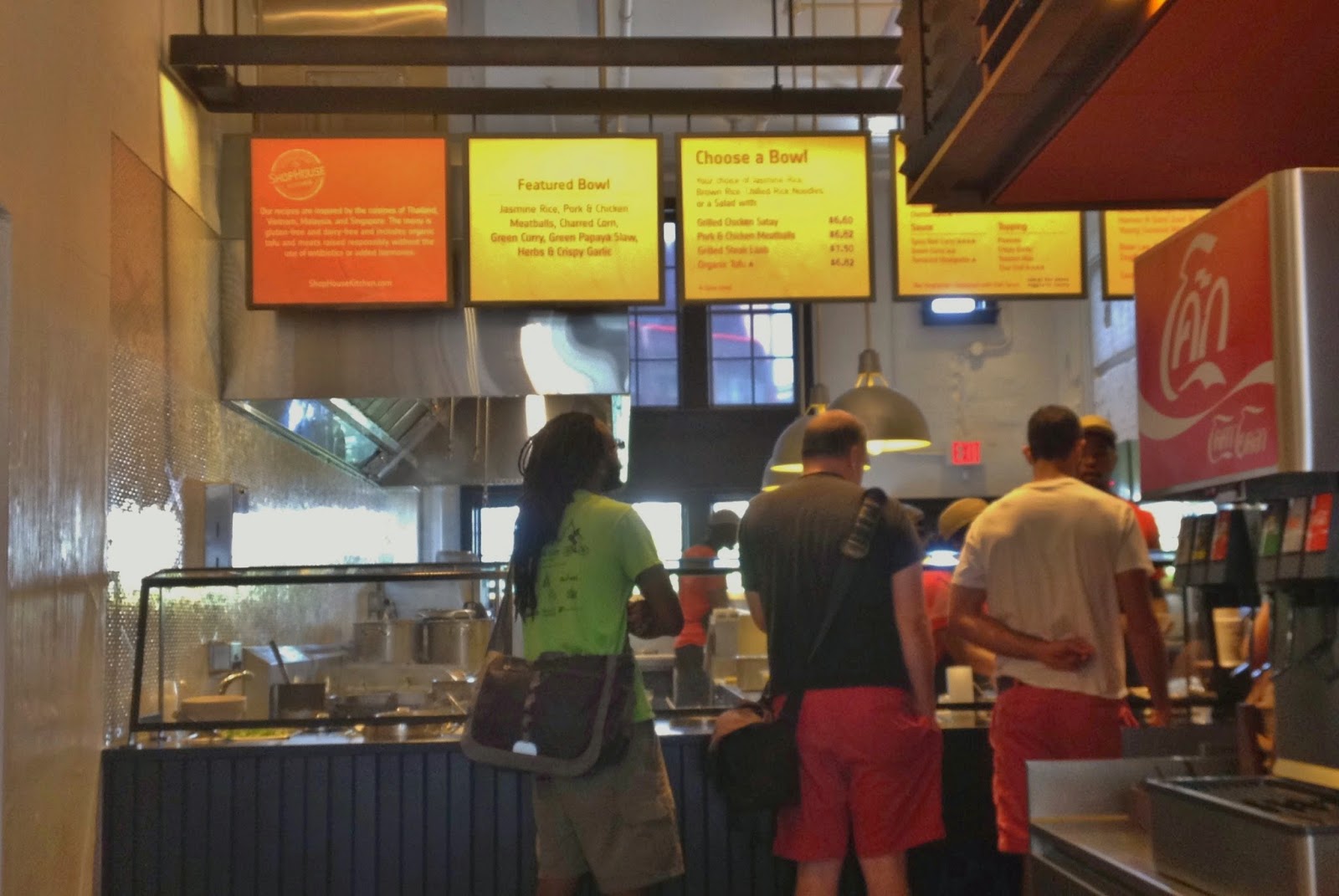 Barely taking a second to snap a picture of my colorful creation, I took my first fateful bite and instantly knew that ShopHouse had scored a hit. Each component of the dish was just so delicious on its own, yet the combination of the five made for one incredible flavor explosion. The vegetables were tart, yet tangy thank to the brine of vinegar, Thai chili and spices that formed the pickling solution. The green beans were cooked to a perfect texture and had a spice to them, but they weren't as spicy as I expected them to be given the four "flame" rating they are given on the restaurant's heat scale. The green curry sauce, which happens to be my favorite flavor in Asian cuisine, earned top marks as it was both sweet and spicy and had a thick and creamy consistency that was neither too liquid-y or thick. The second to last layer of the bowl was the grilled chicken satay which really reminded me of Chipotle's chicken in the spices, texture, and taste of it. The multidimensional flavor of the spices used rendered the meat flavorful but not hot which suited the dish perfectly. Leaving only the brown rice on the bottom, I was pleasantly surprised to find all of the flavors from each ingredient soaked into the rice which livened it up and left me seeking out every last grain as to not waste a single morsel of the meal.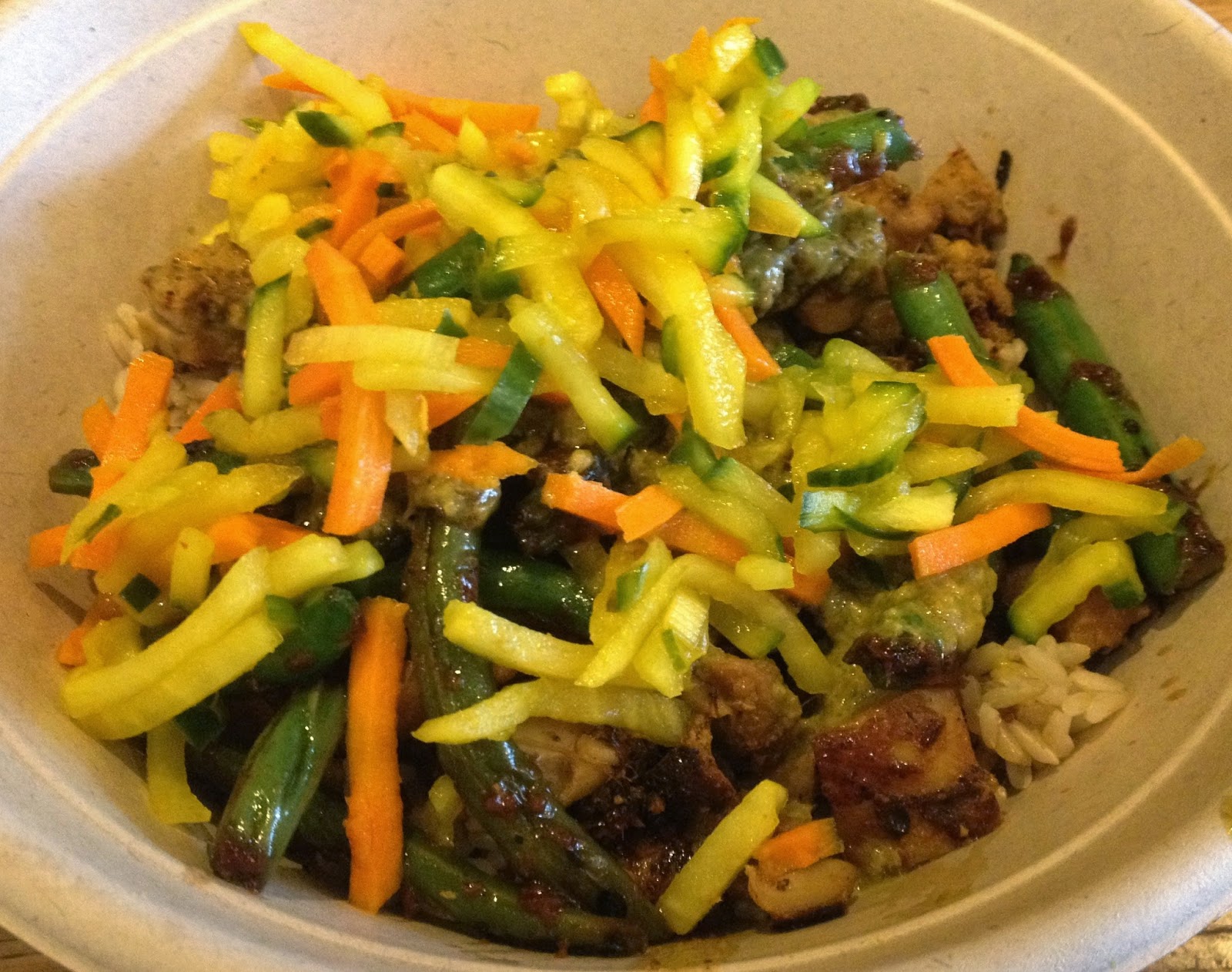 Needless to say, ShopHouse Southeast Asian Kitchen totally and unequivocally won me over as a fan. They combined the best of Chipotle's consistently awesome food and my Orlando favorite Hawker's Street Fare enticing menu and vibe to create a fusion restaurant unlike any other. The only problem I found? As I mentioned before, they are pretty limited with only a handful of locations. I hope that future plans will take them to Baltimore, Orlando, or at least in more states because I could definitely see them becoming a gluten-free go-to restaurant for people across the country who constantly must weigh the risks of eating out at restaurants serving gluten and non-gluten containing ingredients concurrently.


I must comment Ells and the incredible people behind both Chipotle and ShopHouse for proving to the world again and again that great food can be served in a fast-casual venue for a reasonable cost in a way that preserves the integrity of the consumer, food supply, and environment.


Update 9/3/2015: Since my initial visit, I have enjoyed several ShopHouse meals at their Columbia Mall location in Maryland. On a recent visit, I tried the chilled rice noodles, seasonal kale, as well as the pork and chicken meatballs. While I loved the variations on the bowl I ordered above, mixing it up a bit reaffirmed that there's really no such thing as a bad meal at ShopHouse. The rice noodles are twirl-able and perfect for summertime, and the meatballs are juicy and seasoned nicely. The kale, hot and spicy, appealed to my heat-loving tastebuds, and the whole meal earned a double thumbs up from me.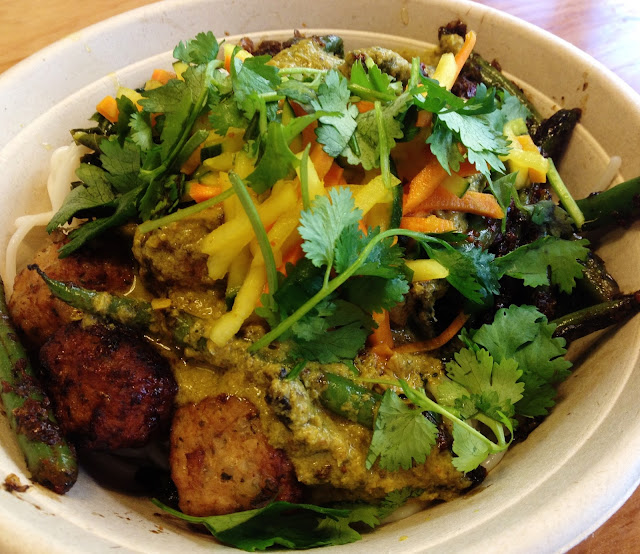 The Basics
Address: 1516 Connecticut Avenue NW, Washington D.C., 20009 (See other locations here)
Website:
www.shophousekitchen.com
Cuisine: Asian rice/noodle bowls and salads
Ideal For:
Lunch, Dinner
Price: $7.50 and under (pre-tax) depending on meat selection. My chicken bowl was $6.60.
Accessibility:
The restaurant is wheelchair accessible.
Special Features: Read more about their "food with integrity" philosophy here.
Disclaimer: This review is based upon the information I have at the time of the review and does not reflect changes in ingredients or availability of items. Please contact the restaurant directly for up-to-date information and feel free to contact me with any questions or comments. I was not compensated for this review and it is a reflection of my personal opinion.