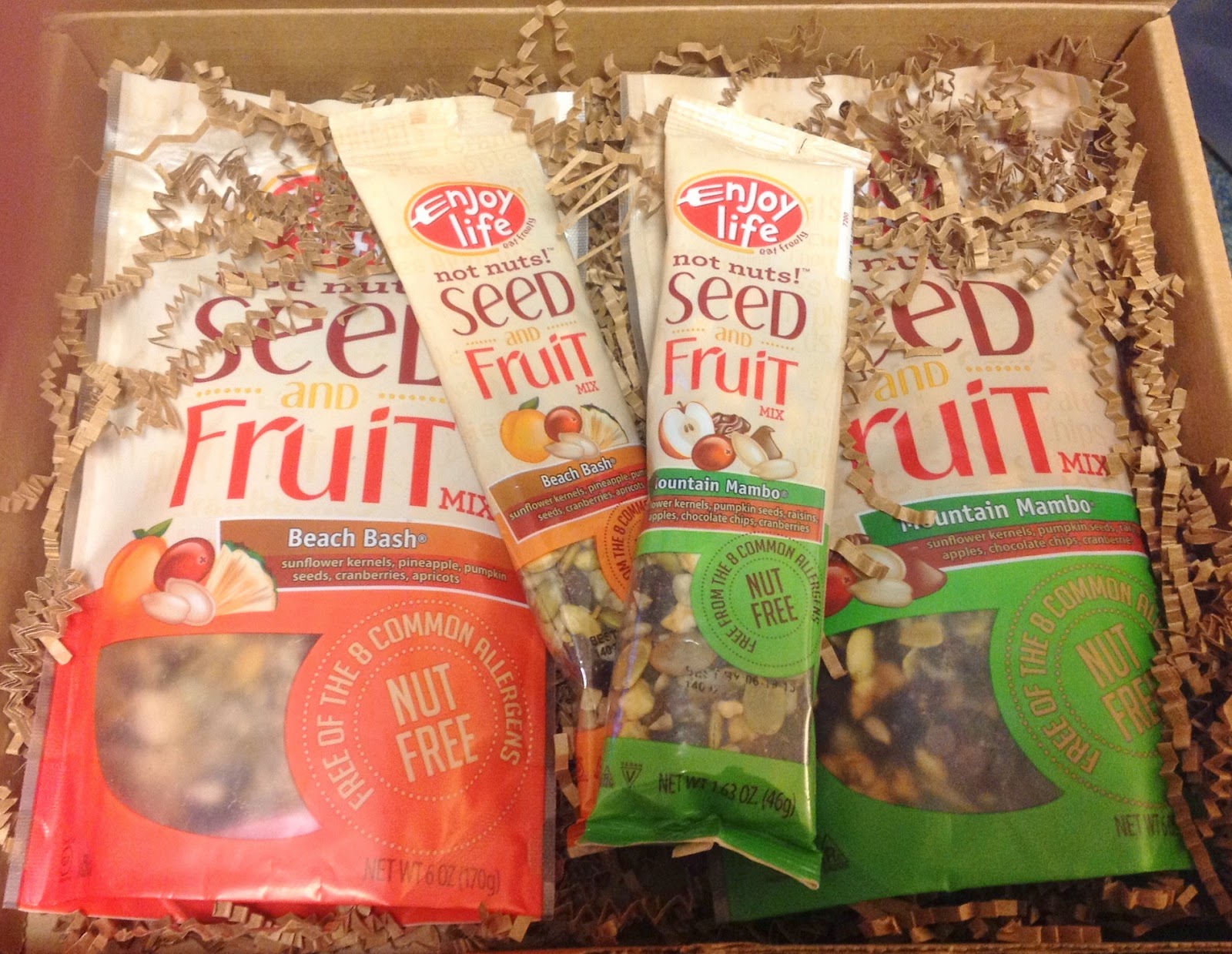 When it comes to allergen friendly grocery items, I trust well-known allergen friendly companies such as Enjoy Life Foods. Already a huge fan of their boom choco boom dark chocolate bars and dark chocolate baking morsels, I love that all of their products are free from the top eight allergens: wheat, dairy, peanuts, tree nuts, egg, soy, fish, and shellfish.


As a college student constantly on the go, I'm a big fan of portable snacks that are quick and easy to transport but are filling and made with quality ingredients. When invited to sample Enjoy Life's not nuts! seed and fruit mix, I was intrigued to see what they were all about. True to their name and containing no nuts, these snack mixes are great for sharing with friends with multiple allergies and intolerances and are actually good for you because because they feature healthy fats, lower sodium, and other benefits from the real fruits and seeds that lend their name to the package.


After scanning the ingredients list of the two varieties- Beach Bash and Mountain Mambo, I knew I'd be breaking into the latter first due to the fact it contained chocolate morsels. In addition to the mini chocolate pieces, the mix features roasted sunflower seeds, pumpkin seeds, dried apple, raisins, and craisins. I loved the satisfying sweet and salty interaction of the different flavors, especially the pairing of craisins and pumpkin seeds. Not normally one for craisins or raisins, I was surprised to find that I not only liked the taste of these but devoured every last one! The only drawback, in my opinion was the dried apple as it was gummy, sticky and not a taste I particularly cared for. This, however, was only a small infraction which could be easily overlooked in the grand scheme of things. For a take-anywhere kind of snack, Mountain Mambo fits the bill quite nicely.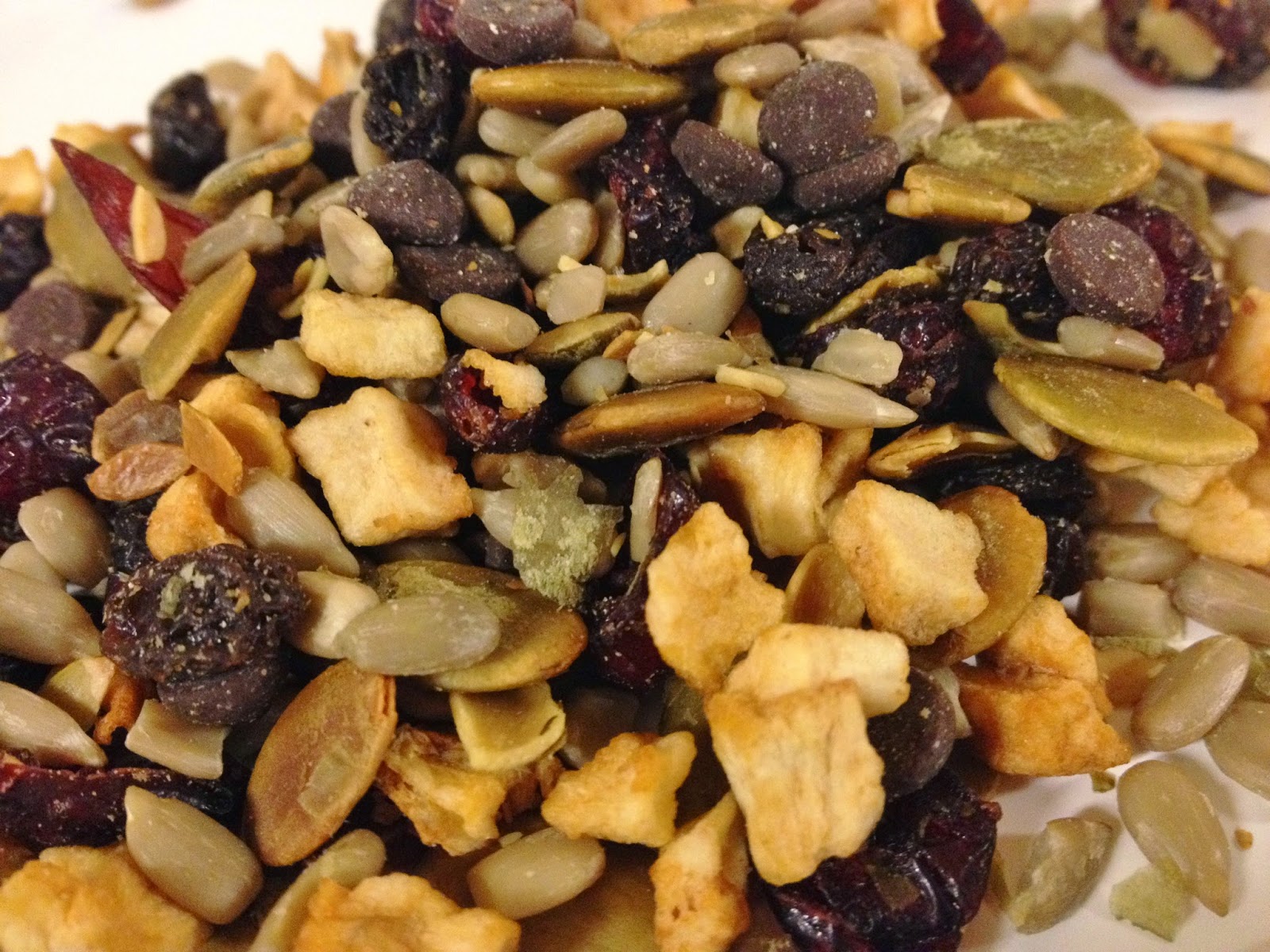 I couldn't wait to sample the second of the two seed and fruit flavors- Beach Bash- after liking the Mountain Mambo in its trial. Though there are some similarities with the sunflower seeds, pumpkin seeds, and craisins, this mix differentiates itself with dried pineapple and dried apricots. While I really liked the first three familiar ingredients, I was not as head over heels with the pineapple and apricot. Admittedly not a fan of either, I couldn't get over my dislike of their flavors and textures of the fruits. The mix overall was okay, but I would probably pass it up on personal preference.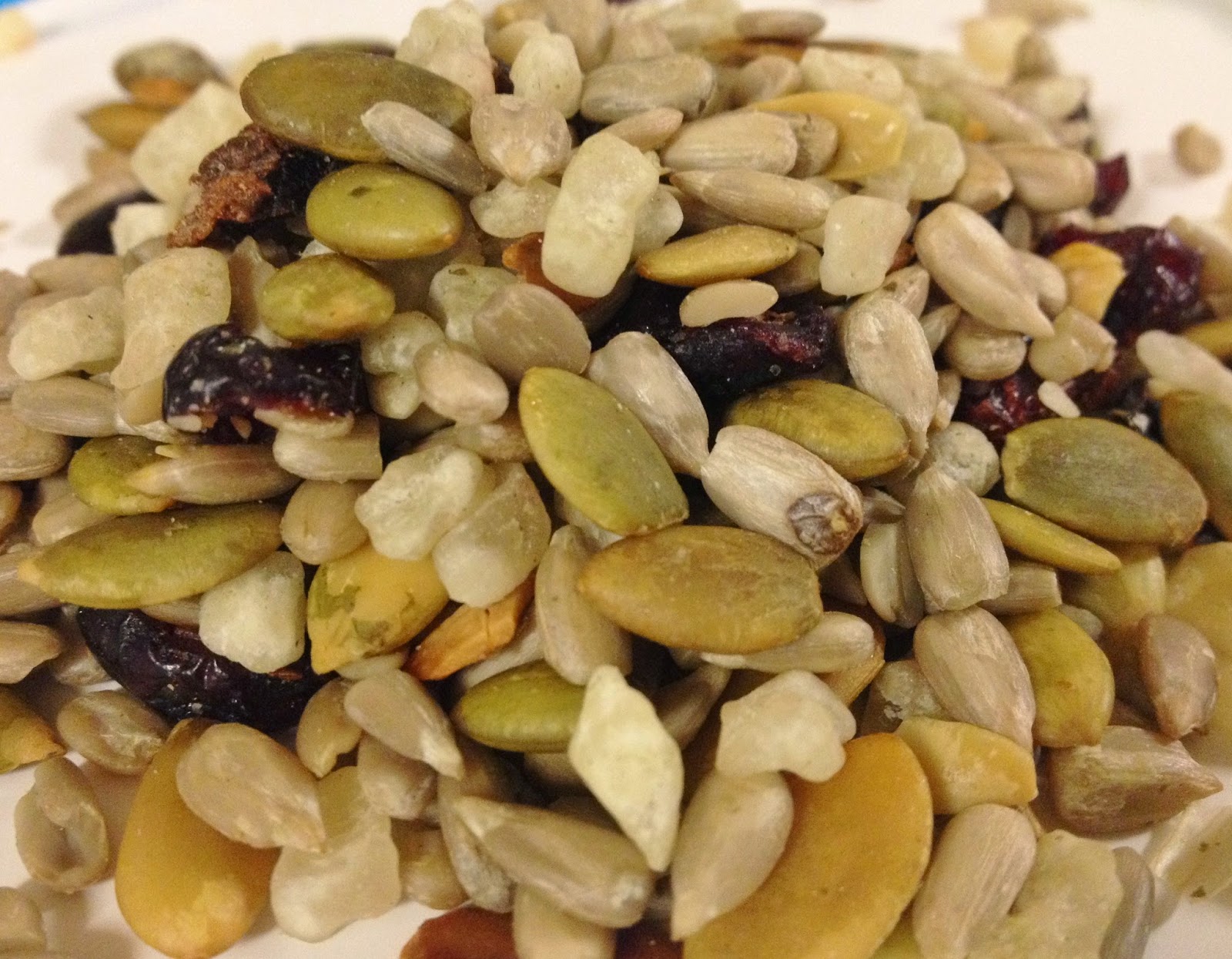 Overall, this review turned out to net neutral as I liked Mountain Mambo, but not Beach Bash. I will say that both mixes are super snack-friendly and would perfect for lunches and snacks for kids and adults alike with various food sensitivities because they are free from the top eight allergens. You cannnot beat the quality and assurance of any of Enjoy Life Foods' products because they really know how to make great tasting, budget-friendly foods free from many common allergens.


Although I was provided samples of both mixes by Enjoy Life Foods, as always, this review is my own personal opinion.


For more information on Enjoy Life Foods, click here.
To access their online store, click here. Look for a 10% off coupon on your first order at the bottom of the page.

To find the and Fruit mixes on Amazon in both sizes (large bag and single-serve) click here.

Disclaimer: This review is current to the original publication date. Updates will be noted. Ingredients and manufacturing processes can change without notice. Each product should be reviewed for individual nutritional needs. Feel free to to contact me with any questions or comments. This post is a reflection of my personal opinion. This post contains Amazon affiliate links.