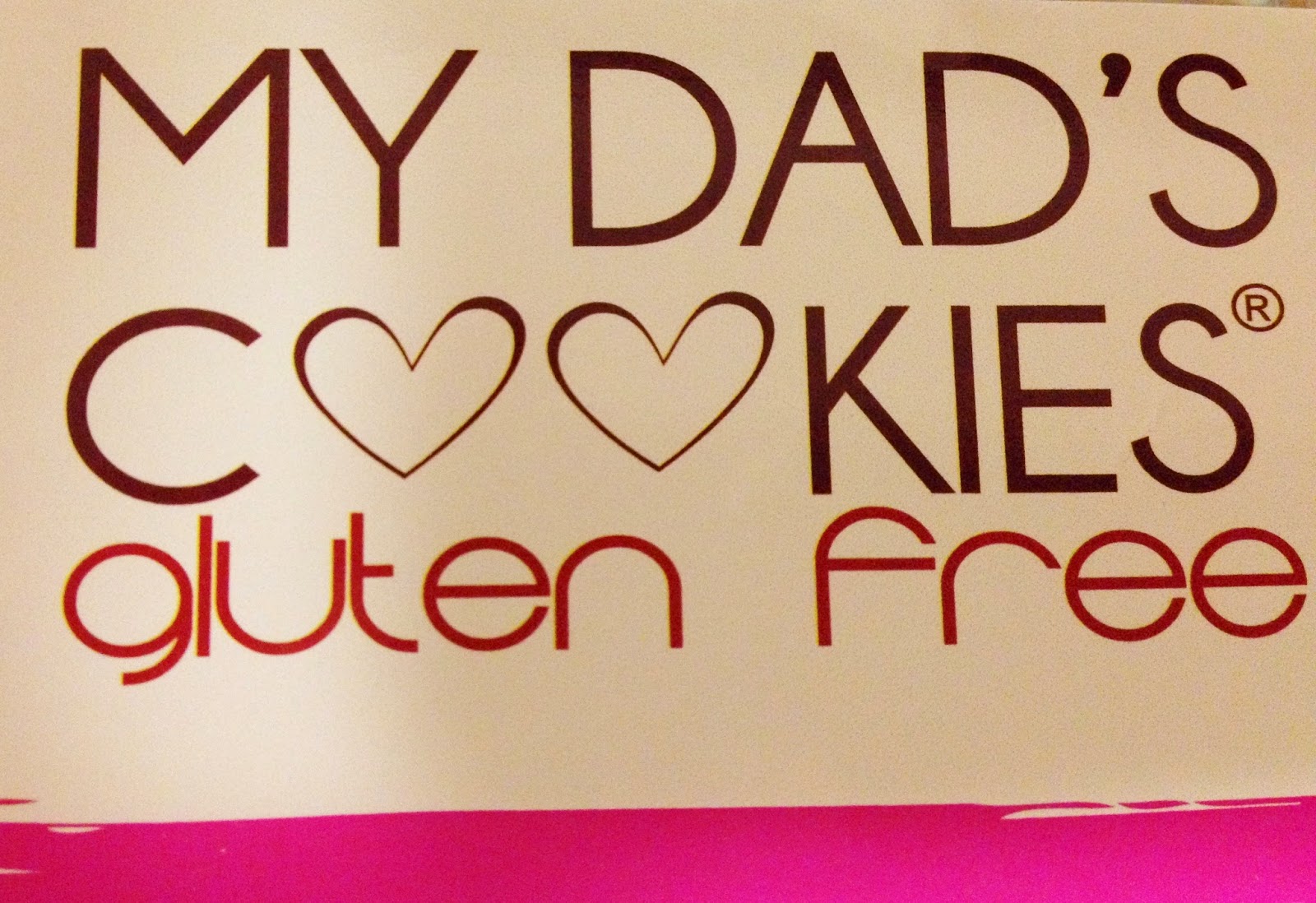 Artisan Cookies. I'm talking bakery case quality cookies that are just as beautiful as they are indulgent. For the most part, artisan, quality, and indulgent are three attributes not associated with gluten free cookies but that all changed when I met My Dad's Cookies at this year's Natural Products Expo East. Suddenly confronted with a table laden with picture perfect, yet totally gluten and dairy free cookies I could not really believe my eyes until I sampled my first cookie… then several more. The cookies were simply divine which earned them a spot on my list of top five picks from the show. But the accolades do not stop there. After generously allowing me to take several of their varieties with me to sample, I've decided to dedicate a whole post to their cookies to expand my thoughts on each variety.



Raspberry Linzer Cookies
The first cookie I sampled while on the show floor of Expo East was the raspberry linzer. The contrast of the bright red raspberry jam with the delicate cookies drew me in and one sample was all it took to make me a devoted fan. The cookies are spot on for traditional shortbread and the raspberry jam in the cookies center perfectly showcases the natural sweetness of raspberries.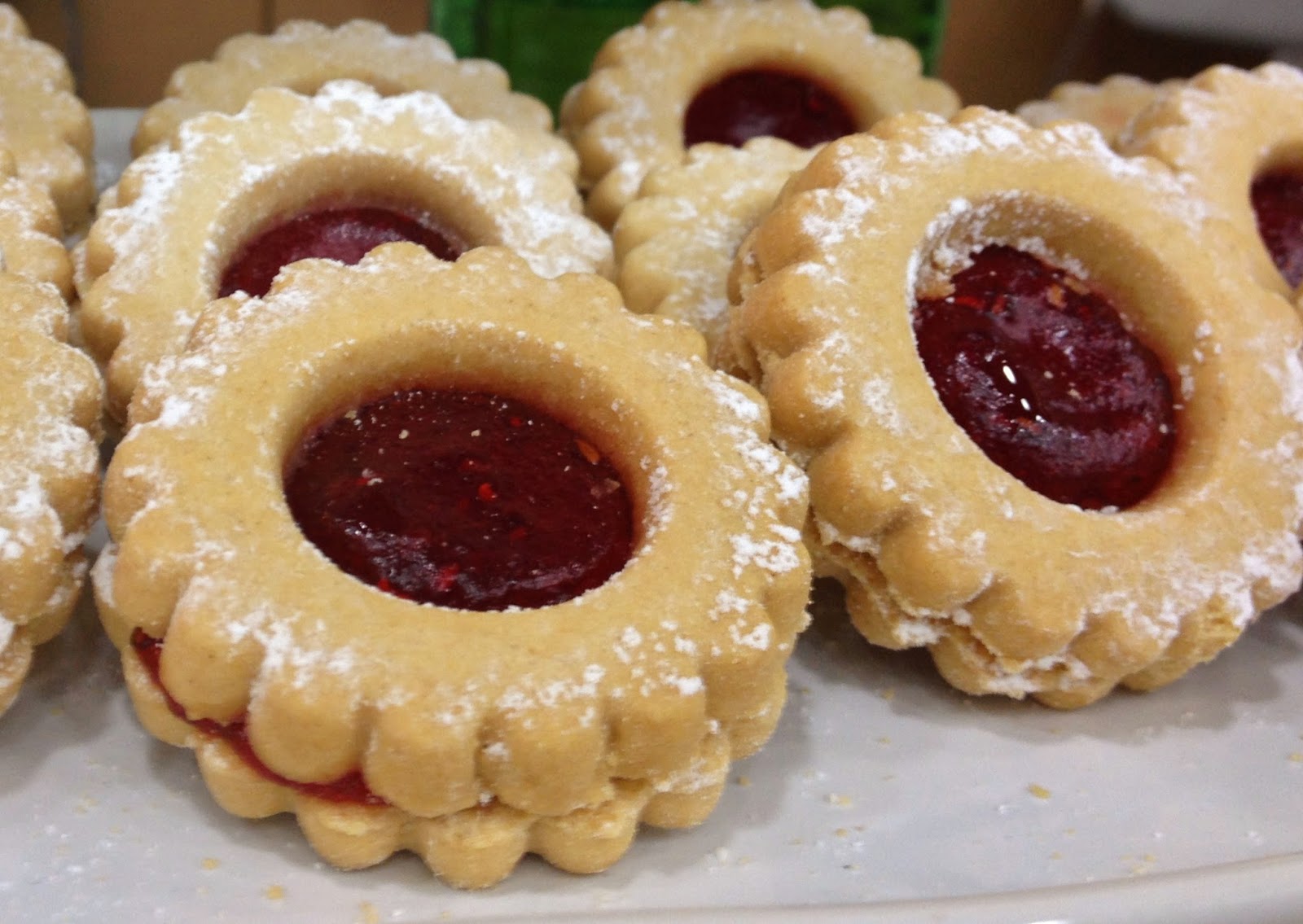 Chocolatta
The next sample I turned to was the chocolatta variety. I really liked the crunch of the vanilla cookies creating the "bread" of the sandwich coupled with the rich, fudge-like dark chocolate "cream" that went in between.
Cinnamon Biscuit
The simple cinnamon biscuit, while plain is far from ordinary as it packs a serious cinnamon punch and satisfying crunch. As one of My Dad's Cookies two vegan offerings (the other being the vanilla graham), I think they would be perfectly paired with vanilla ice cream.
Chocolate Fancy
Similar in style to the raspberry linzers, the chocolate fancy cookies put a chocolate spin on the sandwich cookie. Between two shortbread-like flower cookies, the rich fudge center is dense and delicious. The added drizzle of chocolate on top further upped the ante in the chocolate department resulting in a truly decadent cookie.
Lemon Drop
When life gives you lemons, the best possible use of them is to turn them into My Dad's Cookies lemon drop cookies. Soft and pillow-like these cookies' texture was unlike any cookie I've had before. I loved the distinct lemon flavor of the cookie that was a burst of sweet and sour and the finishing touch of vanilla icing on top.
Chocolate Chip Biscotti
Playing off of the traditional chocolate chip cookie, My Dad's Cookies' chocolate chip biscotti transformed the classic flavor into a crunchy, bite-sized stick. Paired well with tea or coffee, these make the perfect afternoon snack.
Vanilla Graham
The second of their two vegan cookies, the vanilla graham cracker is My Dad Cookie's twist on traditional graham crackers. Like the other varieties, they taste very similar to their traditional counterparts (except they taste better and are better for you) and given an added chocolate drizzle to create a simple, yet indulgent cookie.
Final Thoughts
But wait… there's more! In addition to the seven cookies I sampled, My Dad's Cookies makes five other varieties of artisan cookies: black and white, chocolate chip, coconut chocolate, cranberry biscotti, and chocolate sandwich (seen below). There's something for every type of cookie lover in their line up as they are all gluten, dairy and nut free. Though I hate to play favorites, the lemon drop and chocolatta were the clear front-runners in my taste test. Their cookies could be found locally around the New York City area and can be ordered for shipment around the country here on Amazon.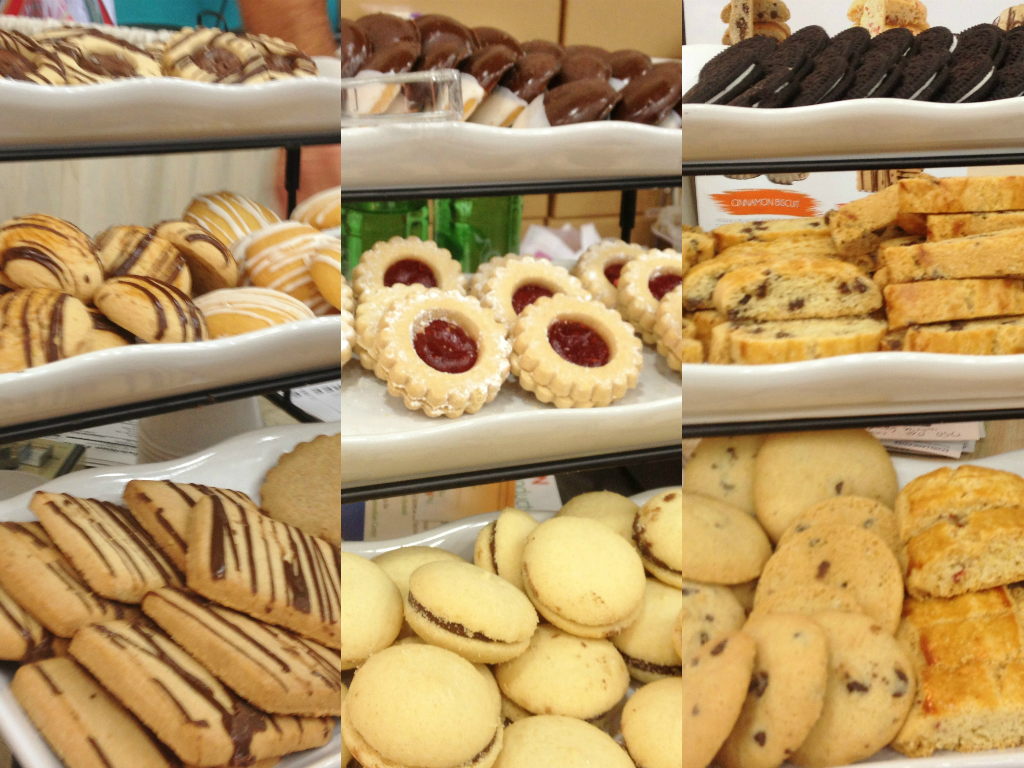 Disclaimer: This review is current to the original publication date. Updates will be noted. Ingredients and manufacturing processes can change without notice. Each product should be reviewed for individual nutritional needs. Feel free to to contact me with any questions or comments. I was not compensated for this review and it is a reflection of my personal opinion. This post contains Amazon affiliate links.