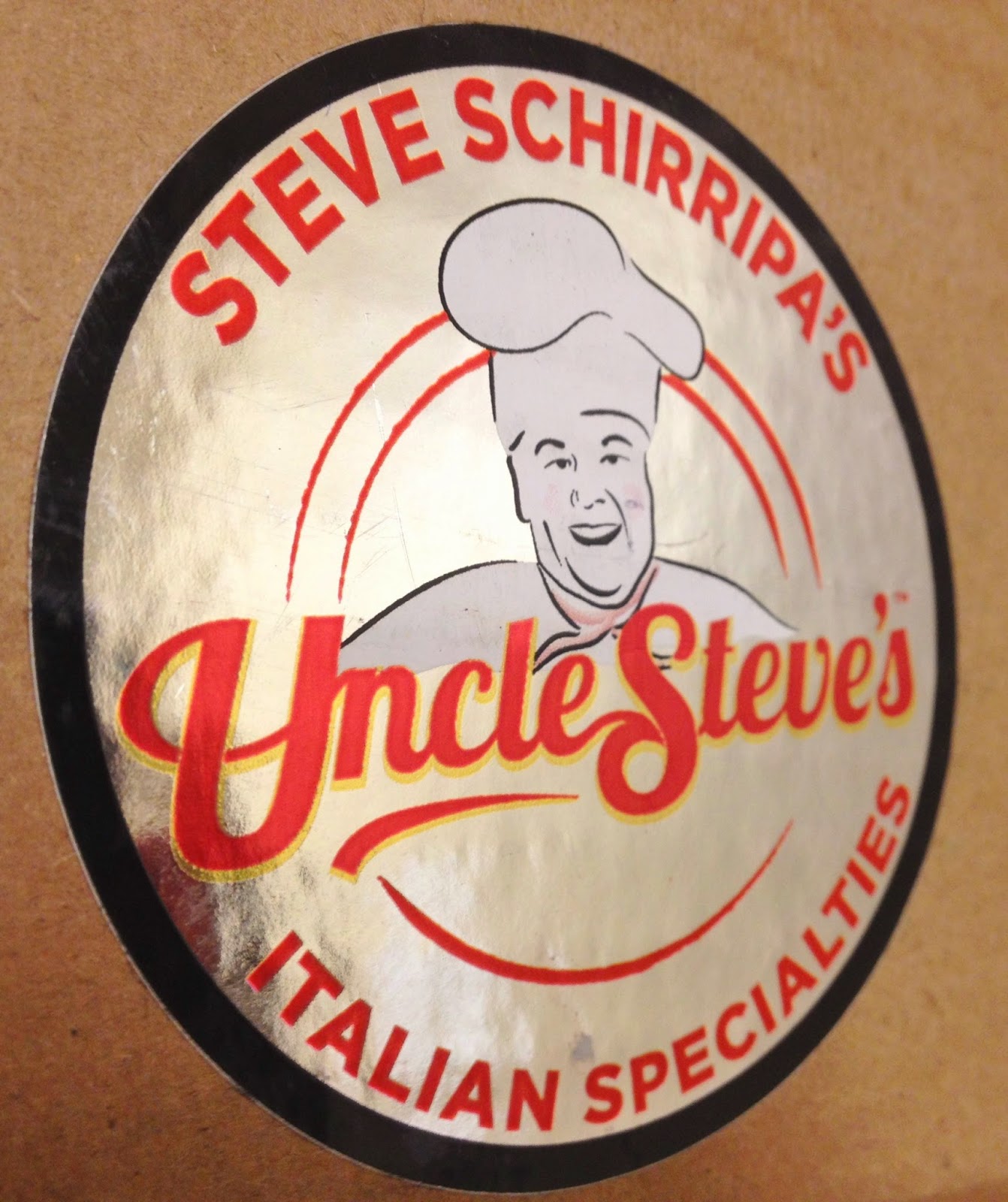 After a super busy Natural Products Expo East a month ago, I have slowly but surely been working my way through the many samples I was generously provided. Of the more unique samples I've tried so far are organic marinara sauces courtesy of Uncle Steve's Italian Specialties.
The Steve of Uncle Steve's is Steve Schirripa, known for playing Bobby Baccalieri on The Sopranos. According to Uncle Steve himself, the sauces were inspired by his Brooklyn upbringing and Italian heritage. Surrounded by the aromas and tastes of authentic recipes, he learned to appreciate quality Italian cooking which ultimately led him to start Uncle Steve's to bring the comforting taste of home-style marinara to the masses.
Currently offering three varieties (marinara, tomato basil, and arrabiata), each is USDA certified organic, kosher, non GMO, gluten-free, and contain no added sugars. Given the scary ingredients in conventional jarred pasta sauces lining grocery stores, Uncle Steve's really impressed me with their attention to top quality ingredients. For this review, I selected the tomato basil and arriabata sauces to contrast a more traditional flavor with one that had a little more spice.
As someone who is not a pasta eater, I found myself perplexed with how to go about sampling the sauce. Pizza was an obvious use, but I didn't have enough pizza crusts on hand to use up a combined 50 ounces of sauce. After some preliminary research, I found a recipe for marinara soup from Giada de Laurentiis that looked to be quick and easy. Since it called for an entire jar, I chose the tomato basil sauce for my soup base. Before I dumped it into the pot, I tasted a big spoonful and was blown away by the robust tomato flavor perfectly paired with notes of fresh basil. It reminded me of the fresh sauces I've enjoyed in Boston's North End.
To make the recipe my own, I took out the beans and pasta to make a simple vegetable soup. I started with a carrot and onion saute and then added zucchini. From there, I added unsalted chicken stock, the whole jar of sauce and within 15 minutes, I had a tomato soup that tasted like it had been simmering for hours in a crock-pot. The recipe rendered four perfectly-portioned servings which made a nice change from my typical weekly rotation of dining hall fare. Nothing beats a warm cup of tomato soup, and paired with a warm bun from Sweet 27 (a local GF bakery), the meal was the first taste of home cooking I've had since starting college.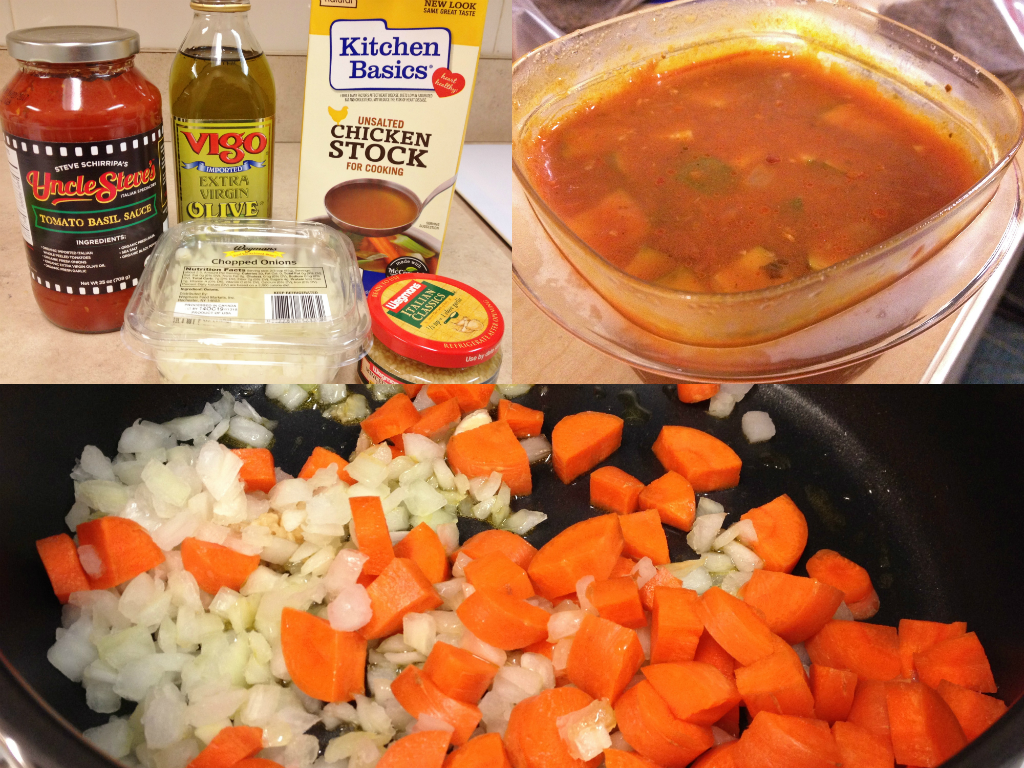 Turning my attention to the arrabiata sauce, I decided to sample the sauce on my favorite frozen pizza crust from Smart Flour Foods (find my review here). Not wanting to distract from the flavor of the sauce, I decided to go without veggies on top for more of a flatbread creation. As I did with the tomato basil sauce, I sampled this sauce beforehand and loved the kick of heat I got from the sauce. Although their ingredients are really similar, this sauce was just as fresh and flavorful, but red pepper really took center stage in the arriabiata.


The sauce spread well and wasn't too watery. In my opinion, nothing is worse than a watery sauce that renders a gluten-free crust a soggy mess. Although the creation was seemingly simple, I loved how the sauce really shone against the whole grain crust. It made for a delicious snack that I have repeated several times when I want something easy to make but not pre-packaged such as chips or pretzels. I picked up some gnocchi at Wegmans recently and plan on making some this weekend to try this spicy sauce in another context; since it's so versatile, it can easily adapt for breadsticks, pastas, pizzas, and beyond.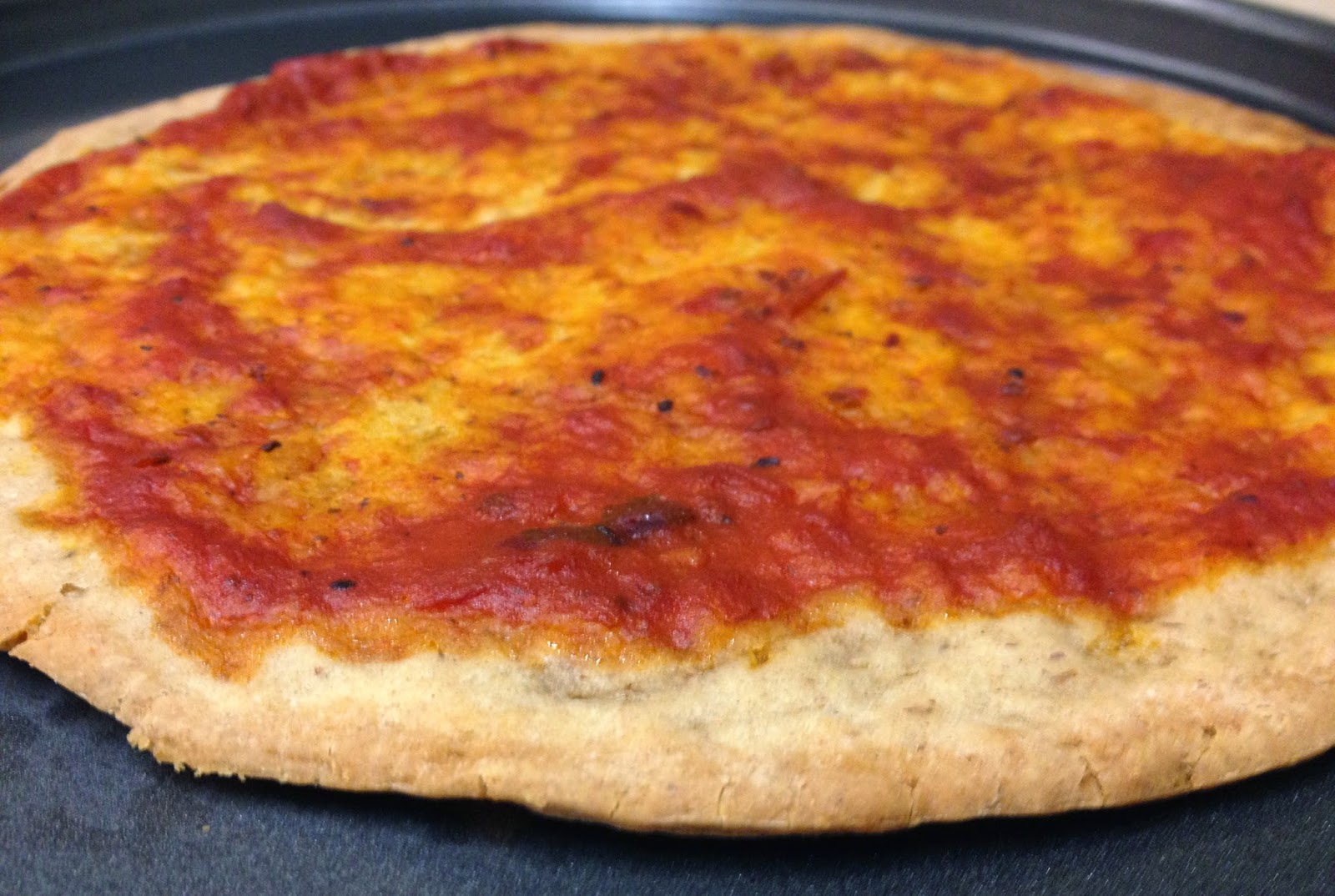 All in all, I was impressed with the two Uncle Steve's sauces I tried. Not only did they taste fresh and authentic, but they were organic and made with real ingredients, no added sugars, or GMOs. It's rare to find foods that check this many boxes. I give my hats off to Uncle Steve and look forward to savoring the last of my remaining sauce.


Their sauces can be ordered through their website here, or can be bought at a variety of retail outlets listed here. Three stores in Maryland currently carry the sauces but at last check, they have not made it to Florida yet.


Disclaimer: This review is current to the original publication date. Updates will be noted. Ingredients and manufacturing processes can change without notice. Each product should be reviewed for individual nutritional needs. Feel free to to contact me with any questions or comments. I was provided samples from the company for this post and it is a reflection of my personal opinion.