The Fresh Market Soups
Although my campus dining halls and quick service locations have gluten and dairy free options, there are some days I simply do not want to venture out due to inclement weather or when I'm feeling sick or exhausted. For these occasions, I try to keep some kind of soup always on hand for a quick, easy meal. Fresh Market's soups are my go-to as they easily make for at least two meals. Though their flavor selection rotates periodically, I can always find a soup that suits my tastes. This past month's soups that caught my eye were their chicken tortilla soup and turkey chili with beans, but I have also loved their spring vegetable and tomato basil soups.
These soups are exclusive to Fresh Market and can be found in locations in Maryland and Florida.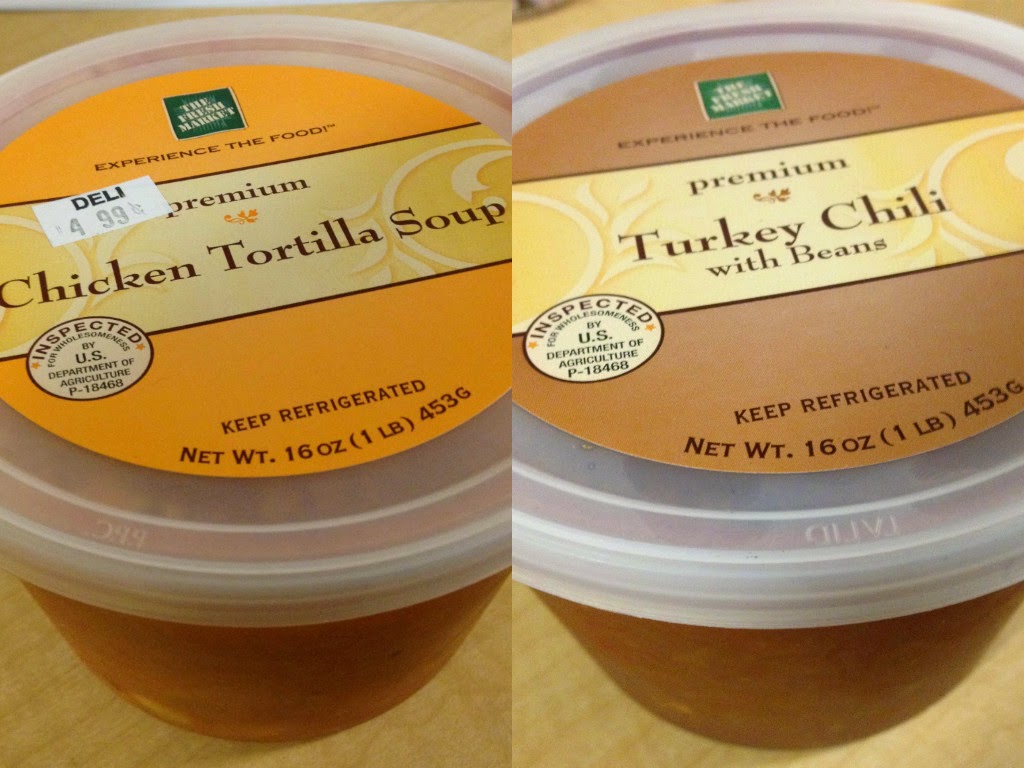 Two Moms in the Raw Green Tea Vanilla Truffle
Another "gem" that has emerged from my sorting of samples from the Natural Products Expo was Two Moms in the Raw's green tea vanilla truffles. These sweet treats are organic, certified gluten-free, non GMO, and raw which allows them to easily fit into many special diets. Almond-based with agave, cacao, green tea powder, vanilla bean powder and sea salt, these really showcase the simple deliciousness chocolate, almonds, and green tea. Although I had intended to eat only one at a time to lenthen my enjoyment of them, I must admit I ate all three truffles in one sitting!
I have not been able to find their truffles in my local stores, but Two Moms in the Raw's website lists Whole Foods and Starbucks as two carriers of their products.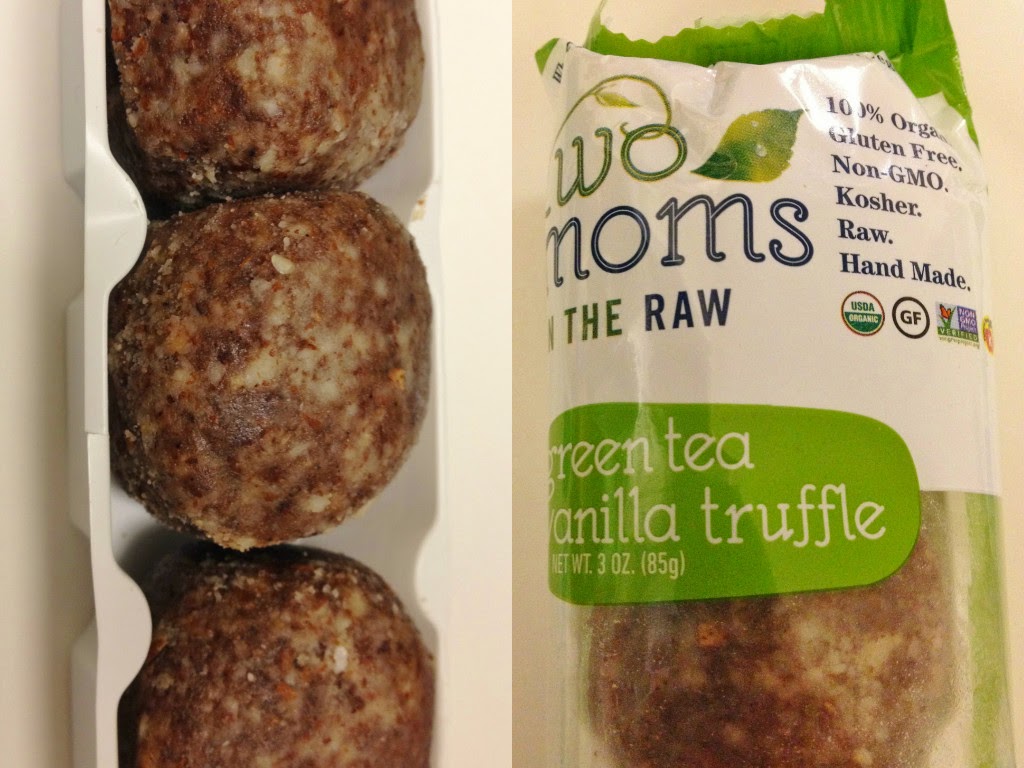 Schar Baguette and Ciabatta Rolls
Although I have long been aware of Schar as a gluten-free baked good giant, I have never gotten around to actually sampling their breads. Picking up their baguettes and ciabatta rolls at Wegman's this semester, I came to appreciate how their extended shelf life allows me to keep fresh bread on hand without it going bad. The baguettes were the star of my family's Thanksgiving feast as they fooled even the most gluten-loving members of my family. I loved the sourdough-like taste that satisfied my constant search for a sourdough taste that all too often is missing in gluten-free land. The ciabatta rolls as well were mighty impressive to my taste buds and paired well with Fresh Market's soups (above) for a true cafe experience without leaving home. Both breads are parbaked and require quick heating in the oven to bring out their true flavor and form.
In Maryland, I have seen Schar's products at Wegmans and Eddie's Market in Charles Village. In Florida, Chamberlin's Natural Food Market in Winter Park. Their products can also be found on Amazon.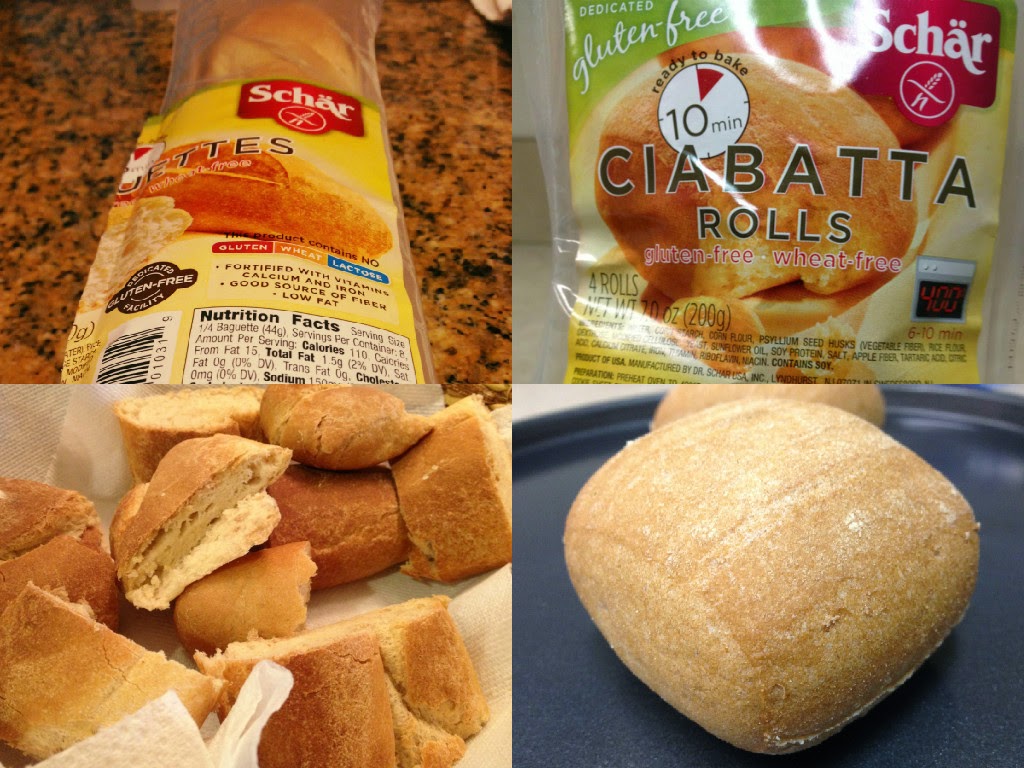 Lundberg Farms' Florentine Risotto
The one of the biggest adjustments I've made since starting college is not having a full kitchen to cook with. Although I practically have no time to cook given my busy schedule and limited energy, there's just something about making a home-cooked meal that satisfies like nothing else. My dorm does have a stove and I put it to good use as I experimented with Lundberg Farm's Florentine risotto. Gluten-free, organic, and vegan, this easy-to-cook rice mix is simple and renders a creamy, indulgent risotto. Spinach, mushrooms, garlic, onion, and spices collaborate to make a comforting taste and the arborio rice plumped right up to be pillowy, yet al dente- the perfect texture. Next semester I am certainly stocking up with boxes of this mix to get me through the remaining winter months!


I found Lundberg Farm's risotto at Fresh Market, and it is also available online via Amazon.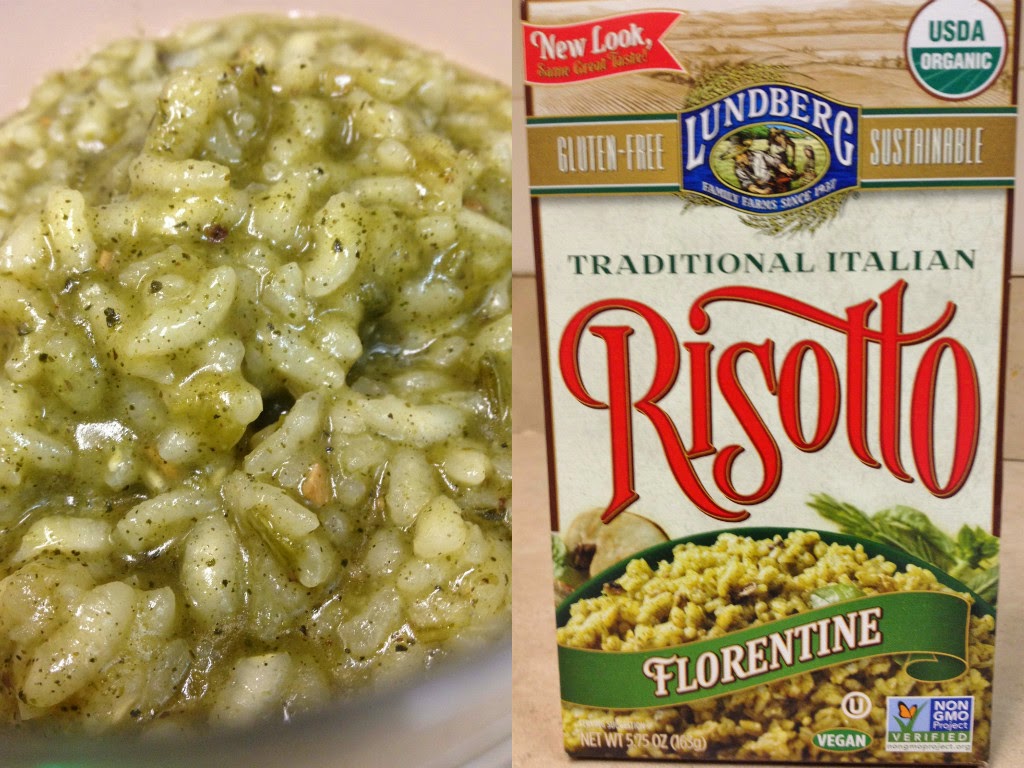 Disclaimer: This review is current to the original publication date. Updates will be noted. Ingredients and manufacturing processes can change without notice. Each product should be reviewed for individual nutritional needs. Feel free to to contact me with any questions or comments. I purchased all of the items featured in this post independently and it is a reflection of my personal opinion. This post contains Amazon affiliate links. I am a Schar-affiliated blogger and I was not influenced in any way by the company.