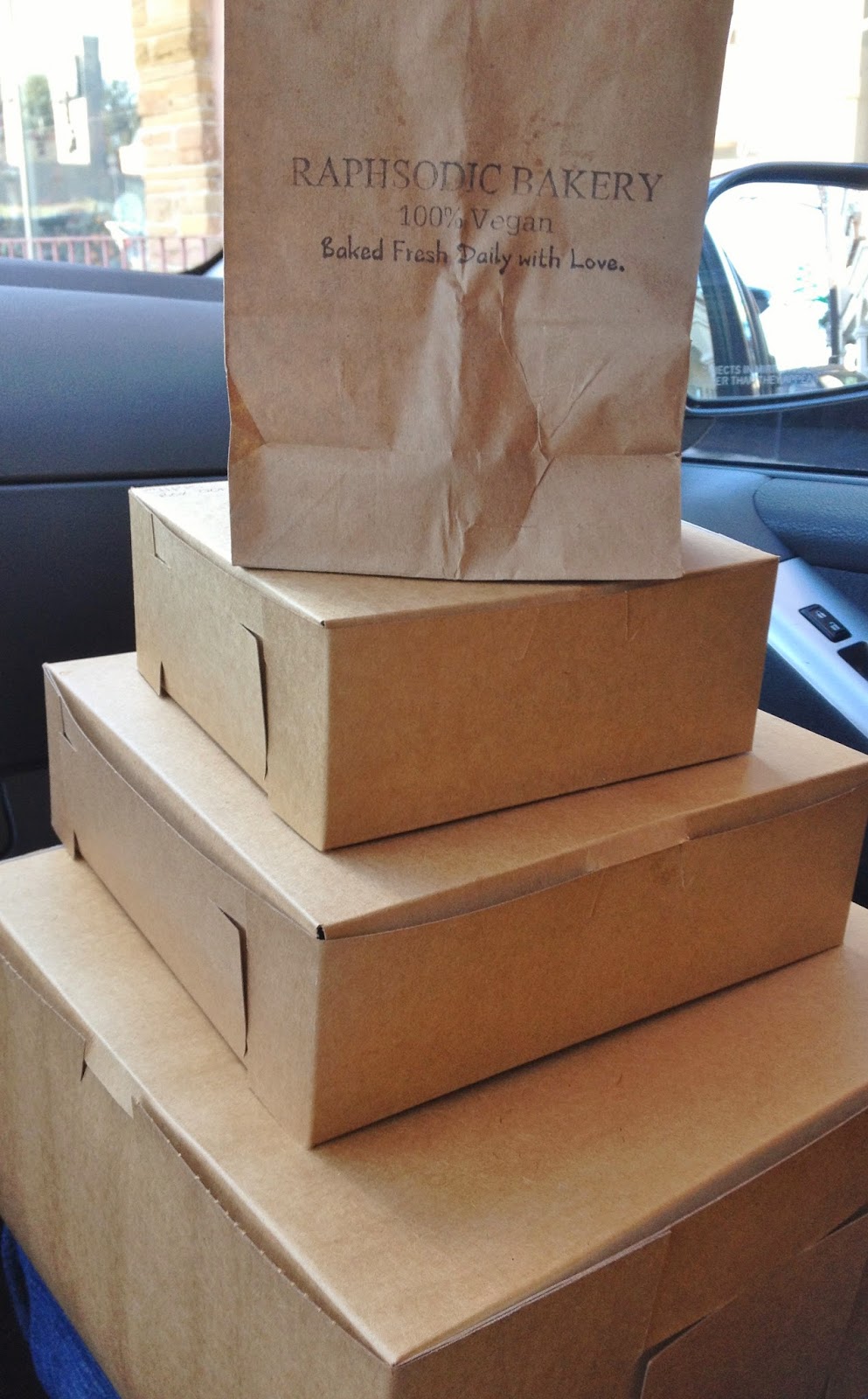 Though I have sampled bakeries here there and everywhere I go, I have a soft spot in heart for Raphsodic Bakery as my go-to Central Florida bakery. Specializing in vegan and gluten-free fare, visiting the bakery is one of the first things I do when I return back to Florida and has introduced me to baked goods I'd never thought I'd taste, much less enjoy, again.
I posted about Raphsodic once before, but in recent visits, I have been able to sample a greater variety of their offerings including some special-order seasonal items for the holidays.


Located in the fun and funky Mills 50 District, Raphsodic is minutes away from downtown Orlando and completely worth the drive from anywhere in Central Florida. The ladies behind the bakery are dedicated to their craft and prepare a dizzying array of sweets, treats, and savory items as well as offering fresh canned preserves, make-it-yourself gluten-free, vegan mixes (pizza crusts, scones, etc.), and other items from local artists and purveyors.


Stealing the spotlight from our humble Thanksgiving turkey, Raphsodic's pumpkin pie was the talk of the table during my family's feast. Nine inches across and several inches tall, this pie was far more impressive than any pumpkin pie I've seen both gluten-filled and gluten-free. The pureed filling was thick and perfectly spiced to allow the natural taste of pumpkin to shine through. Equally notable was the impressive crust which was thick, sweet (but not too sweet) and sturdy enough to support all of the delicious filling.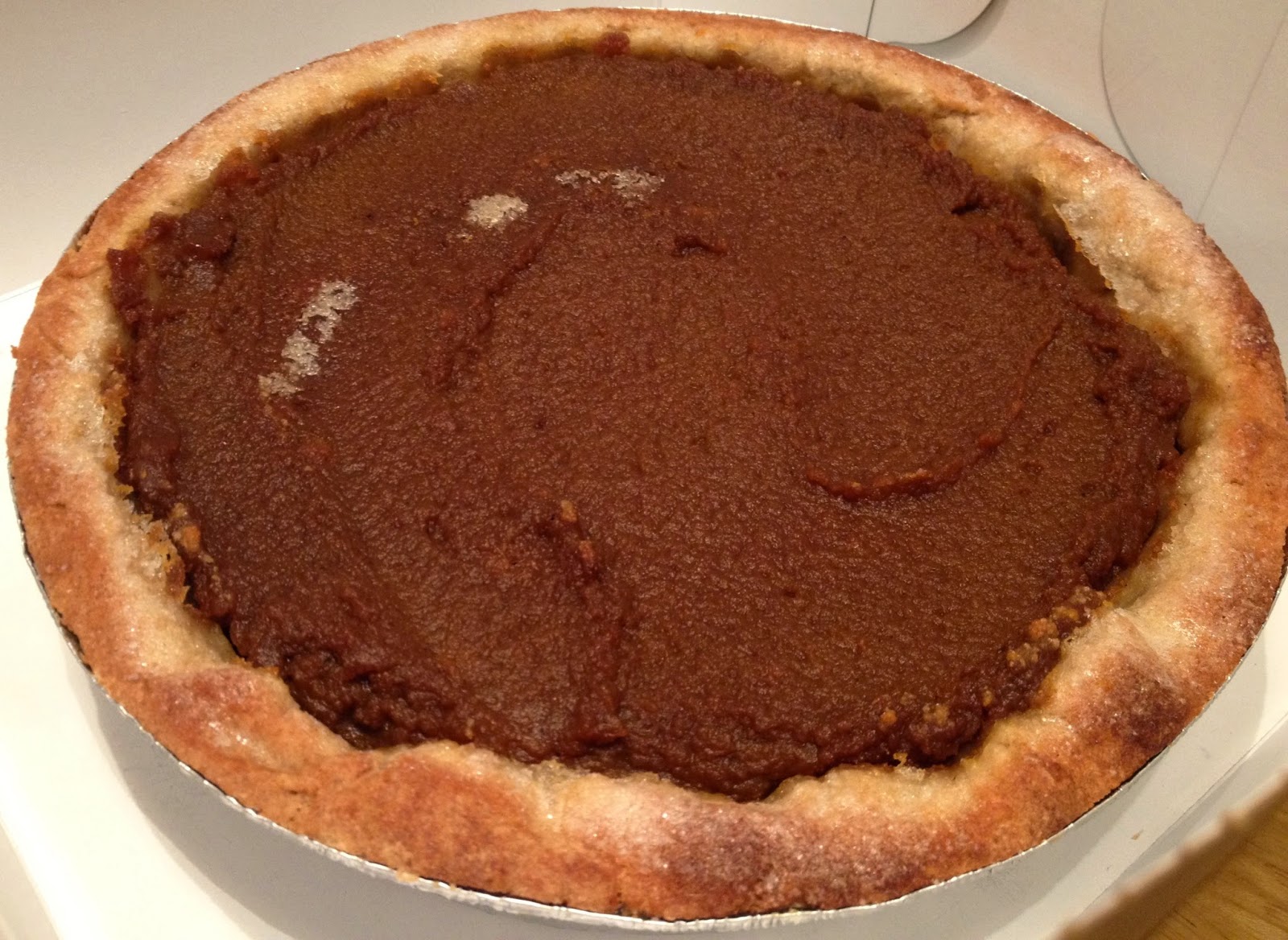 Making a sidekick appearance during Thanksgiving dinner for those members of my family who were not pumpkin-inclined was the "chocolate dream" bundt cake. A double chocolate cake with a rich, fudgey dark chocolate icing, the small cake was sized perfectly to share among my parents, sister, and myself. Personally, I was not a fan of the cake as I have not re-acquired the taste for the spongy texture and sweet taste, but I was all about the glaze which was purely decadent and perfect for my dark chocolate-loving tastebuds.





While picking up my pre-ordered pie and bundt cake for Thanksgiving, I couldn't pass up the ginormous "face sized" cinnamon rolls calling my name on the bottom rack of the bakery case. Filled with pumpkin spice butter and iced with a caramel glaze, this baked beauty was every bit as delicious as it looks and sounds. I was pleased to find that the cinnamon roll was not overly sweet which left me with a full stomach and no sugar headache.





While selecting treats from the bakery case, a lone chocolate chip brownie caught my attention and proved to be irresistible. Where the bundt cake lost me in its cake-like texture, the brownie won me over with its dense, chewy texture juxtaposed with the crunch of chocolate chips. The rich, chocolate taste was not overly sweet and earned a two thumbs up from my first bite. I will definitely be indulging in this sweet treat again and look forward to sampling their other brownie varieties.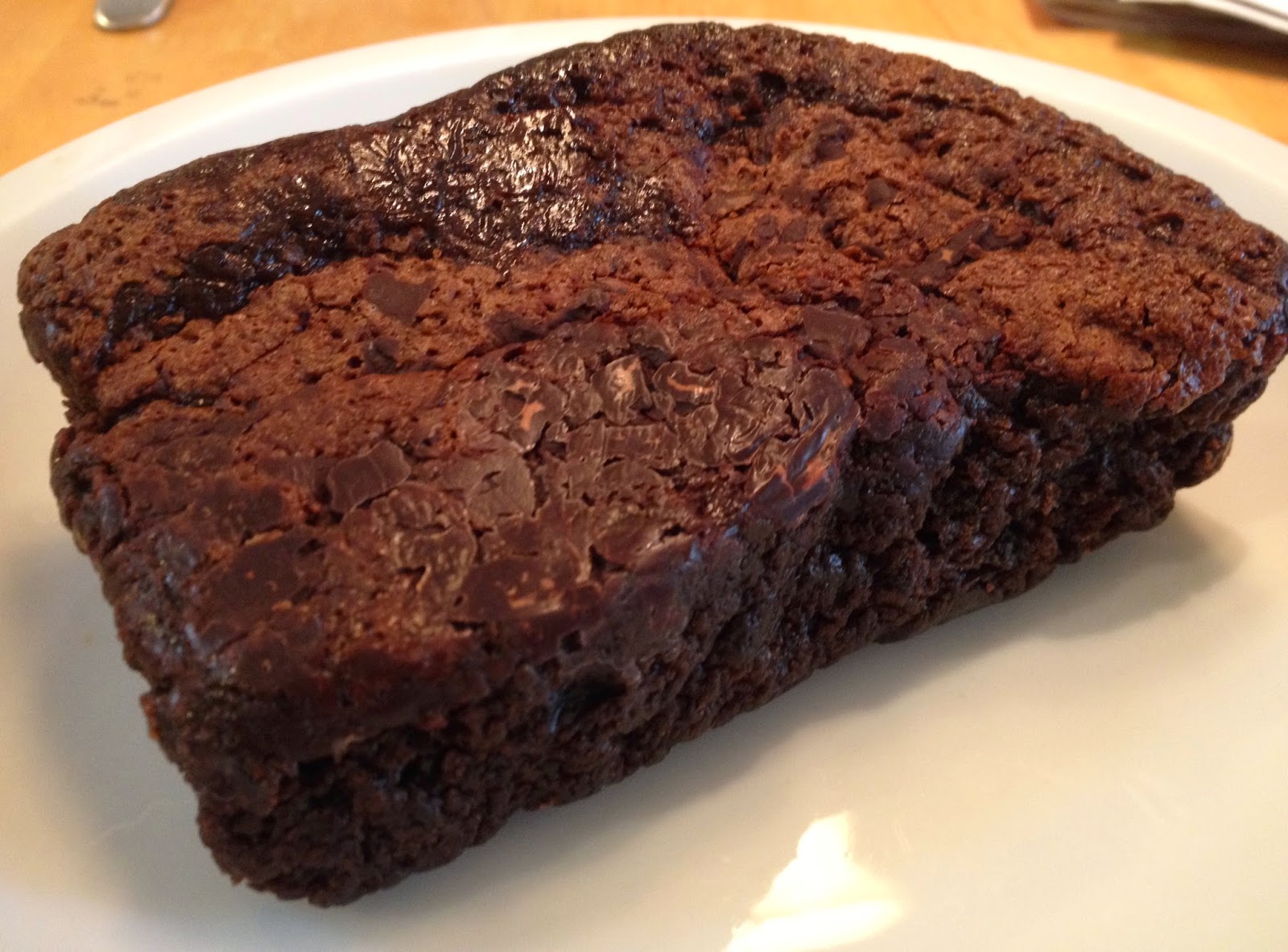 After discovering my love for gingerbread through Mariposa Bakery, I knew without a doubt that I wanted to try out Raphsodic's take on the classic Christmas cookie. Baked perfectly so that they were chewy in the middle and crunchy on the bottom and edges, these cookies packed some serious ginger flavor with a perfect amount of complementary spices. My one regret is that I didn't ask for icing decoration to liven them up, but I will definitely make the request the next time I order them.





Without a doubt, my many return visits to Raphsodic left me even more convinced that they are the best bakery in town. They really understand the intricacies of allergen-friendly, vegan, and gluten-free baking and have impressed me on all but a couple of occasions. I highly recommend special ordering in advance for coveted treats as their quantities are limited and disappear fast. Locals and tourists alike should definitely make a point of paying them a visit.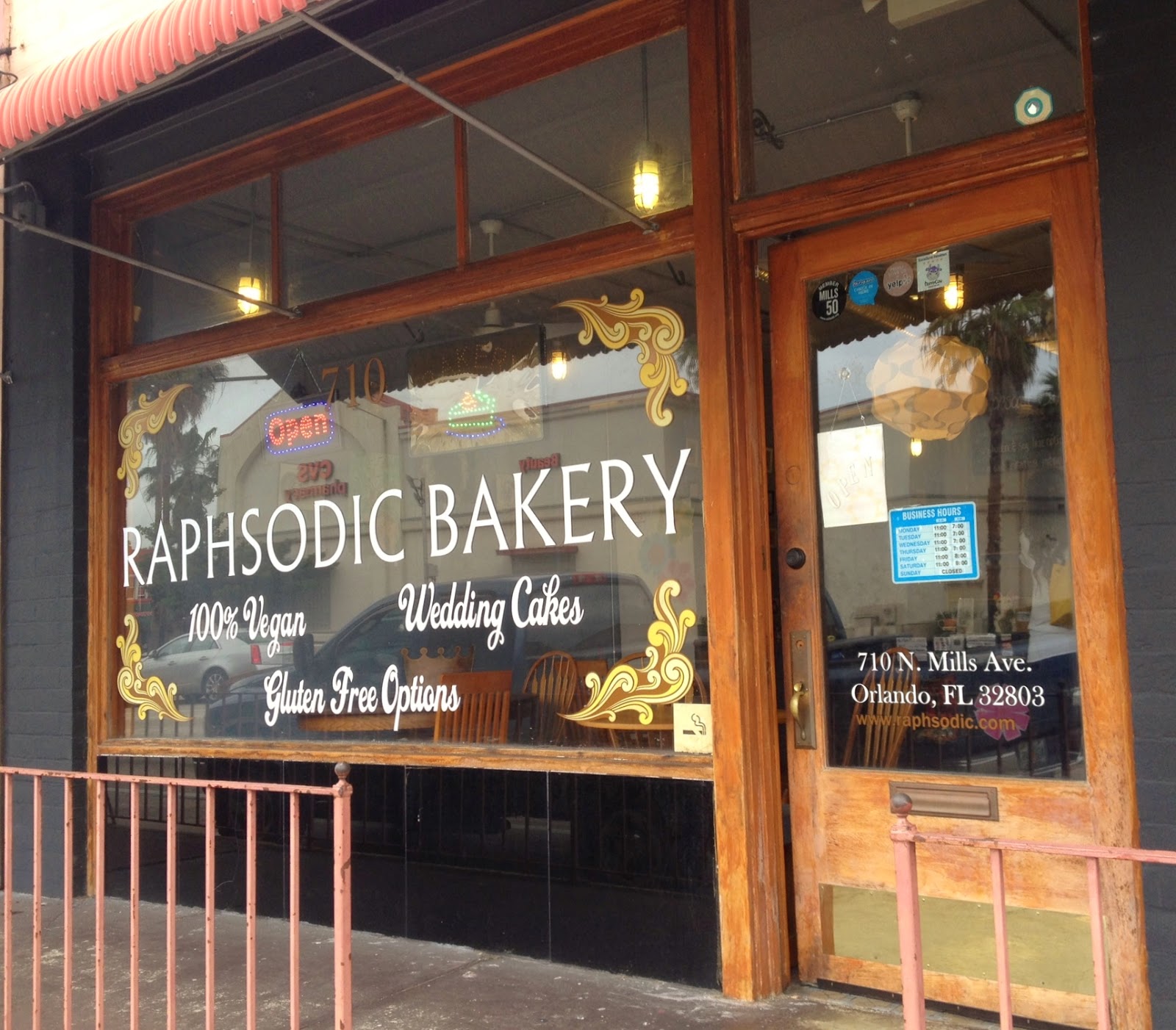 The Basics
Address: 710 Mills Avenue, Orlando, Fl 32803
Website:
raphsodic.com
Cuisine: Vegan (and gluten-free) baked goods, teas, coffees
Ideal For: Parties, breakfast, brunch, snacks, dessert
Price: Individual baked goods ranged from $1 to around $4. Cakes start at $15. Other goods vary in price but most are under $10.
Accessibility: Parking is limited, but the store is wheelchair accessible.
Special Features: Raphsodic's treats can be found at Dandelion Cafe.
Disclaimer: Restaurant reviews are based upon the information I have at the time of the review and do not reflect changes in ingredients or availability of items. Please contact the restaurant directly for up-to-date information and feel free to to contact me with any questions or comments. I was not compensated for this review and it is a reflection of my personal opinion.