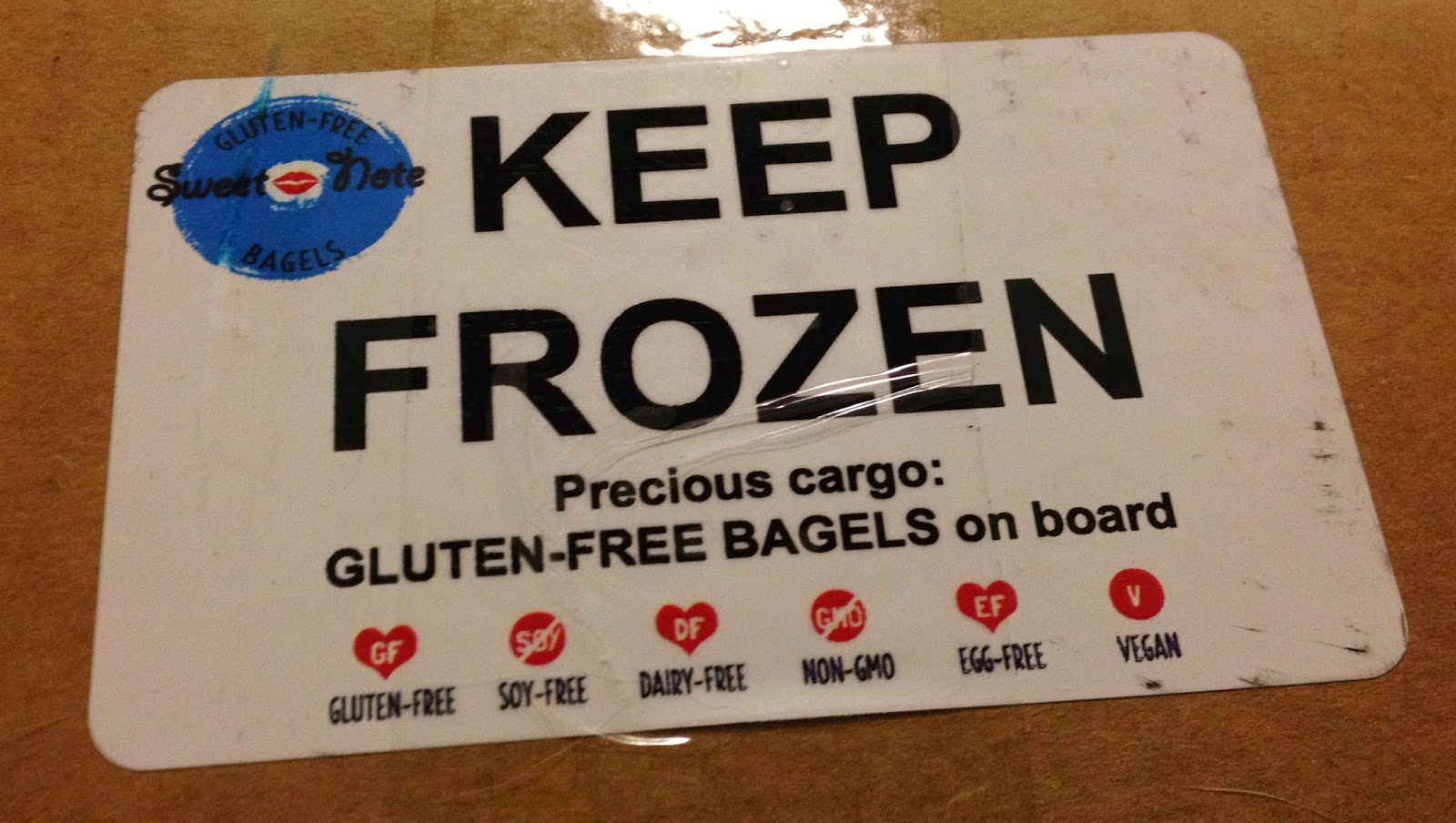 Though various posts on this blog, I have well established my love for Sweet Note Bakery's authentic NYC-style bagels. Hailing from Pennsylvania, I found them first at the Schmear It food truck while exploring Philly this spring and hunted them out again here in Maryland at Towson Hot Bagels and On the Hill Cafe. Though I am a fan of their plain and everything varieties, I knew I'd have to break down and order a box of their seasonal flavors directly to my dorm as the winter weather and elevated course load limited my ability to get off campus.


Once the magical box of bagels arrived, I immediately opened it, only to be confused by an ingredients list that failed to list pumpkin. As it turned out, my pumpkin spice bagels were switched with their new winter seasonal flavor: snickerdoodle. While I was bummed to wait a little while more to finally sample the ever elusive pumpkin spice bagel, my disappointment turned to excitement knowing that I'd be one of the first people to sample Sweet Note's newest arrival!

Not even waiting a full 24 hours after their afternoon arrival, I couldn't wait for my typical breakfast routine of oatmeal to be revamped with an infusion of cinnamon-sugar goodness. Defrosting the bagel for a little over a minute in the microwave, I loved the aroma of cinnamon that permeated my dorm room. Unlike the plain and everything bagels I've sampled from Sweet Note, these bagels turn sticky when microwaved thanks to the cinnamon glaze on top. While I didn't mind it, I hesitated to toast the bagels as to leave a cinnamon residue, and decided to try them sans toasting. Hot, chewy, sticky, and bursting with sweet and cinnamon notes, I think I actually enjoyed these more without toasting because they just were so comforting and indulgent. A cross between a snickerdoodle, a cinnamon bun, and a bagel, these bagels prove that sometimes you really can have it all!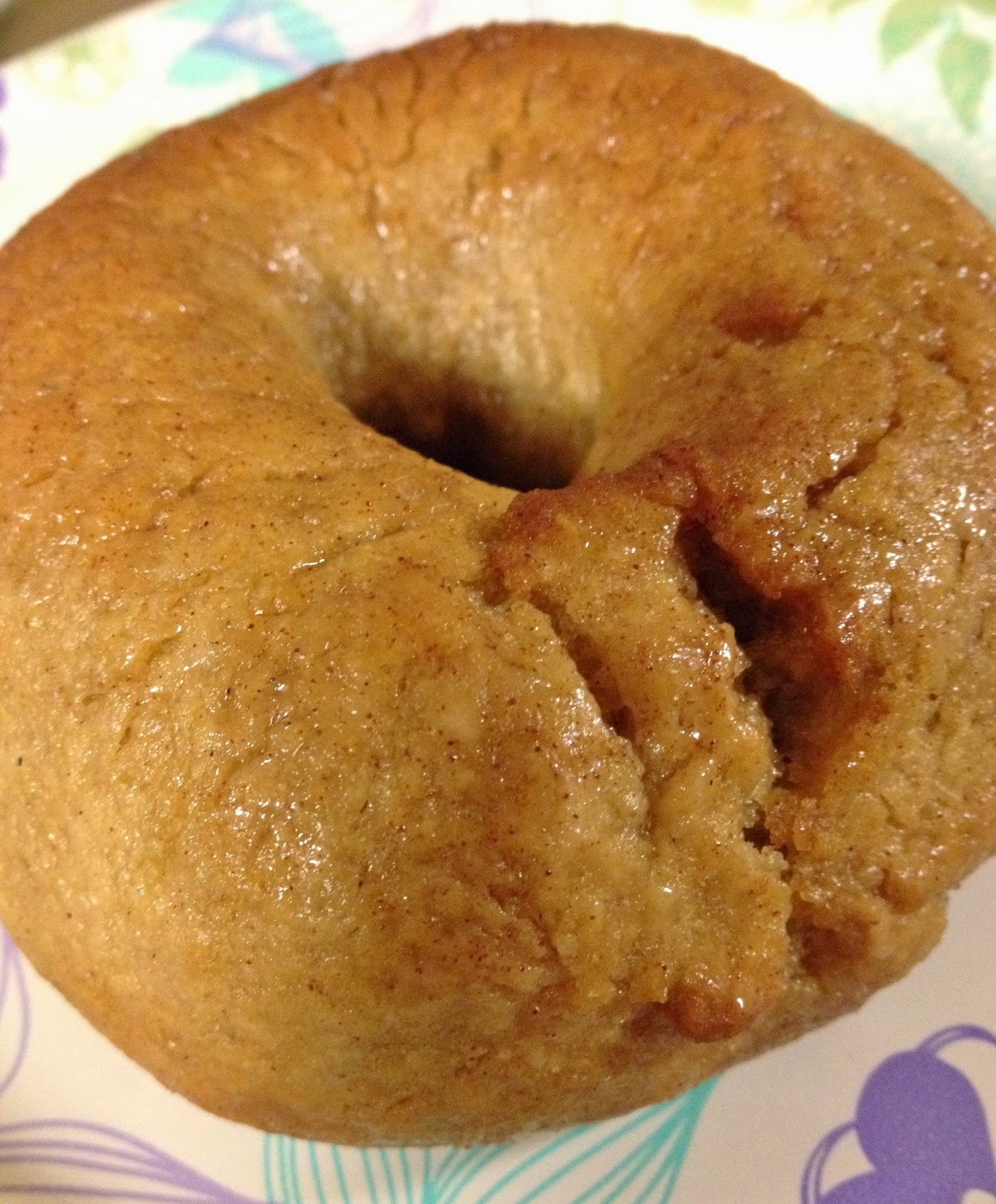 After figuring out the mix-up that landed with me with the snickerdoodle beauties, my pumpkin spice bagels arrived a week later to my high expectations. As this was my third attempt to get my hands on the elusive flavor, I didn't even wait until breakfast the following morning to break them out for a sample and broke open the pack for an afternoon snack. Unlike the sticky snickerdoodle, I decided to toast these after defrosting to bring out the signature Sweet Note chewy/crunchy texture. Tasting like a cross between a bagel and pumpkin bread, I loved the unmistakable notes of pumpkin that shone through with the help of molasses, nutmeg, vanilla, cloves, and ginger. Definitely not what I was served at On the Hill Cafe earlier this fall, I was so glad I gave this flavor a second chance because it proved that first impressions can be misleading. Next fall I look forward to ordering a big box as soon as the leaves start turning to welcome in my favorite season!



I fully credit these mighty mini bagels with helping to power me through my last week of school and final exams. As I stated in my previous review, I love the awesome team of ladies behind this fabulous company and hope to continue to support them by patronizing local cafes that feature their bagels and ordering them when I need my bagel fix in the future. They are the real deal and have proven that gluten-free bagels are more than their less-than-authentic counterparts and that breakfast can be both sweet and savory depending on your seasonal flavor preferences.


One last note- Sweet Note's bagels have recently been designated Kosher, which opens them up to even more special dieters who need allergen-friendly options.


For more information about Sweet Note Bakery and their awesome bagels, click here.


To find local purveyors of Sweet note bagels in your neck of the woods, click here. To order directly for nation-wide shipment, click here.


Disclaimer: This review is current to the original publication date. Updates will be noted. Ingredients and manufacturing processes can change without notice. Each product should be reviewed for individual nutritional needs. Feel free to to contact me with any questions or comments. I was not compensated for this review and it is a reflection of my personal opinion.