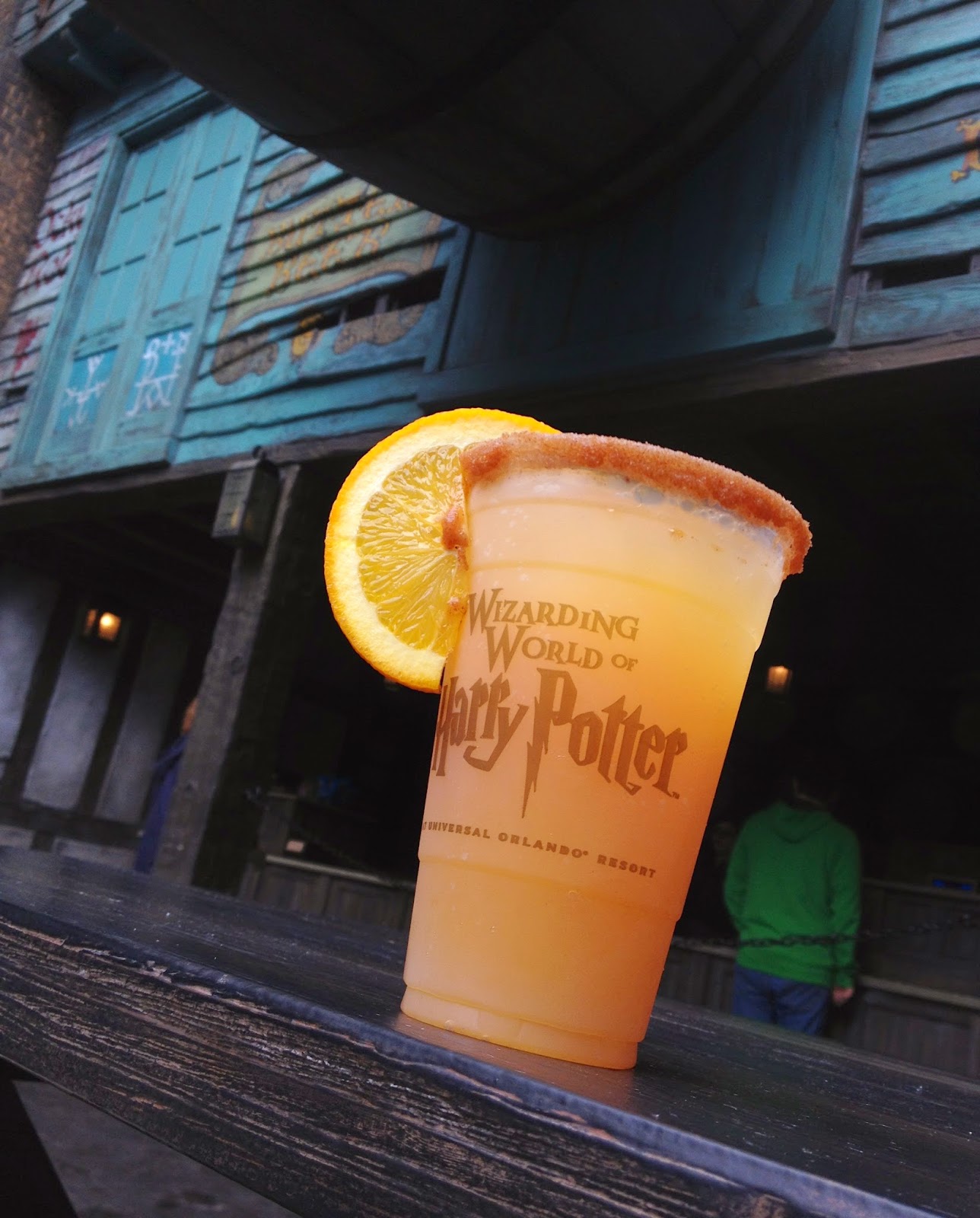 Universal Orlando, in developing the richly layered and immersive Wizarding World of Harry Potter, won worldwide fame as they became the one and only destination (in the muggle world) where anyone and everyone can get butterbeer: the non-alcoholic butterscotch beverage made famous by J.K. Rowling in the Harry Potter book series.


As fans flock to the park in search of this magical drink, they often overlook other offerings found exclusively at Diagon Alley that are equally as mystical and delicious. Especially for those with celiac disease, food allergies, and intolerances, whose limited diets, these alternative drinks provide opportunities to get in on the fun without having to risk getting sick for a simple taste or watch from afar as others consume the drinks without worry.


This list is not completely comprehensive but covers the main drinks served in this section of the park.


Here's a breakdown of the various drinks by description:
Fishy Green Ale: A minty green brew with blue "boba" style bubble beads on the bottom
Otters Fizzy Orange: Carbonated orange drink with cinnamon-sugar rim (my review here)
Peachtree Fizzing Tea: Iced tea with a peachy infusion
Tongue Tying Lemon Squash: a farmer's market style lemonade that's tart and sweet (my review here)
Butterbeer: the classic wizarding butterscotch brew that comes in three varieties- hot, frozen, and regular
Gillywater: Bottled water that can be transformed with "potions" (flavor infusions) at a kiosk in the Alley (not listed on allergen sheet below) but free from all allergens)
Pumpkin Juice: Bottled beverage of fall's pumpkin spiced flavors with added spice and sweetness (not listed on allergen sheet below, ingredients can be found here)
Wizard's Brew and Dragon Scale (alcoholic): exclusively-brewed beer that is for wizarding folks over 21. Contains wheat and gluten, but other allergens unknown.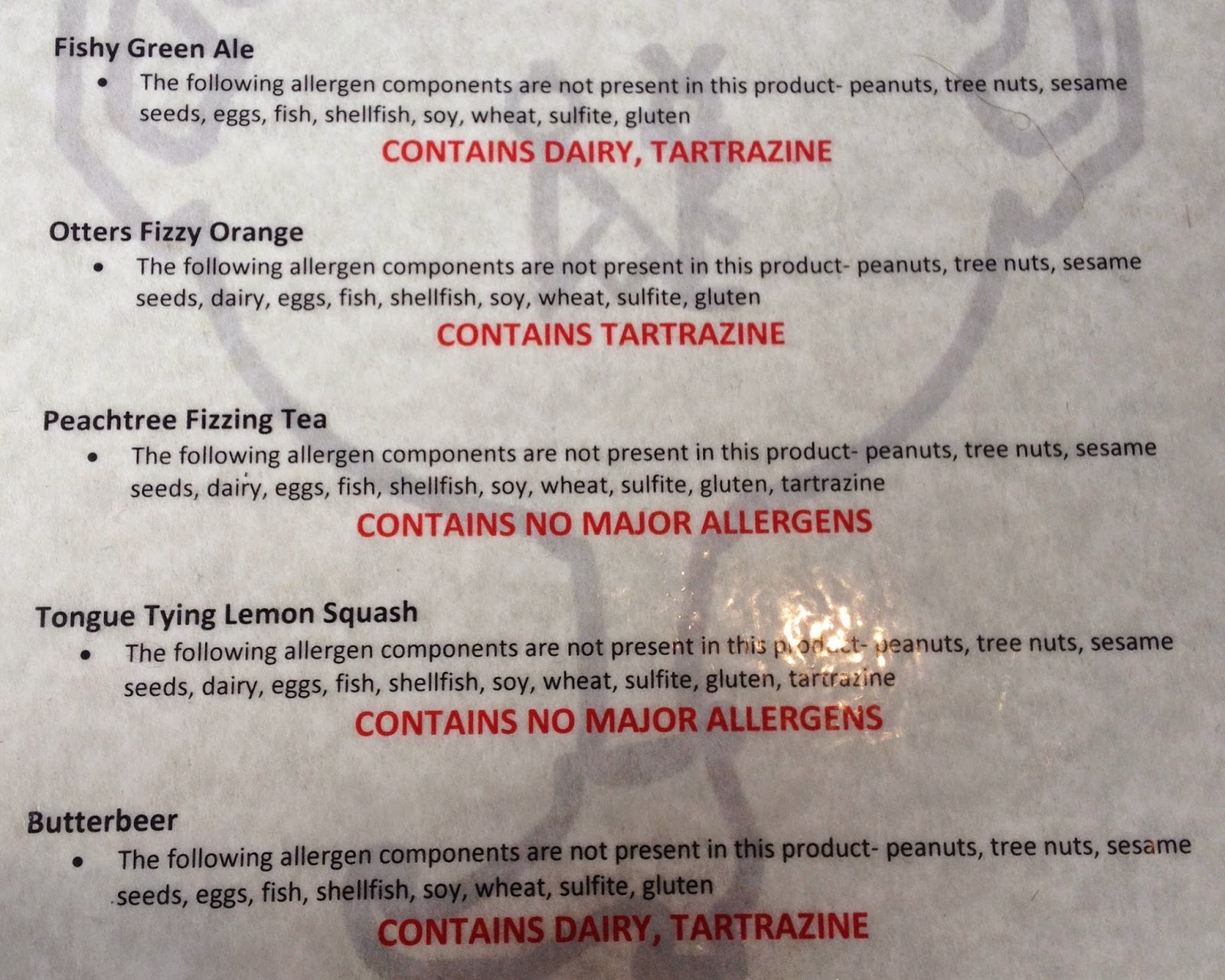 Disclaimer: This information is current to the original publication date. Updates will be noted. Ingredients and manufacturing processes can change without notice. Each product should be reviewed for individual nutritional needs. Feel free to to contact me with any questions or comments.