After discovering the comfort food and study fuel properties of pho last year during my final weeks in Maryland, I could not wait to come back to Orlando in search of this Vietnamese delicacy. After spending New Year's Eve a little sick and left out of my family's tradition of Italian food, I wanted to start 2015 on the right foot with a steaming bowl of broth and noodles.


Re-branded as the Mills 50 district and formally known as "Little Vietnam," it is hard to miss the 10 block of Asian grocers, restaurants, and shops that line Colonial Drive near Mills Ave. Despite the proliferation of pho restaurants, a lack of information on gluten-free friendliness prompted me to crowd source information from the gluten-free in Orlando Facebook group. After several suggestions, I decided to go for Little Saigon for their expansive menu that would be sure to please not only my pho cravings but the varied tastes of my gluten-loving mom and sister who were along for the adventure.


Arriving during the lunch hour, the parking lot behind the restaurant was packed, which was a good omen in my book. Nabbing a spot and venturing in, I was impressed by the interior of the restaurant which was clean and bright and quite far more spacious than I was expecting from the exterior. Christmas trees lingering from the year gone by provided cheery decor and were beautiful to behold.


Greeted and seated immediately, I inquired about the gluten-free status of the pho instead of asking about all of their extensive options. After confirming its status, I promptly placed my order for the pho ga- chicken rice noodle soup.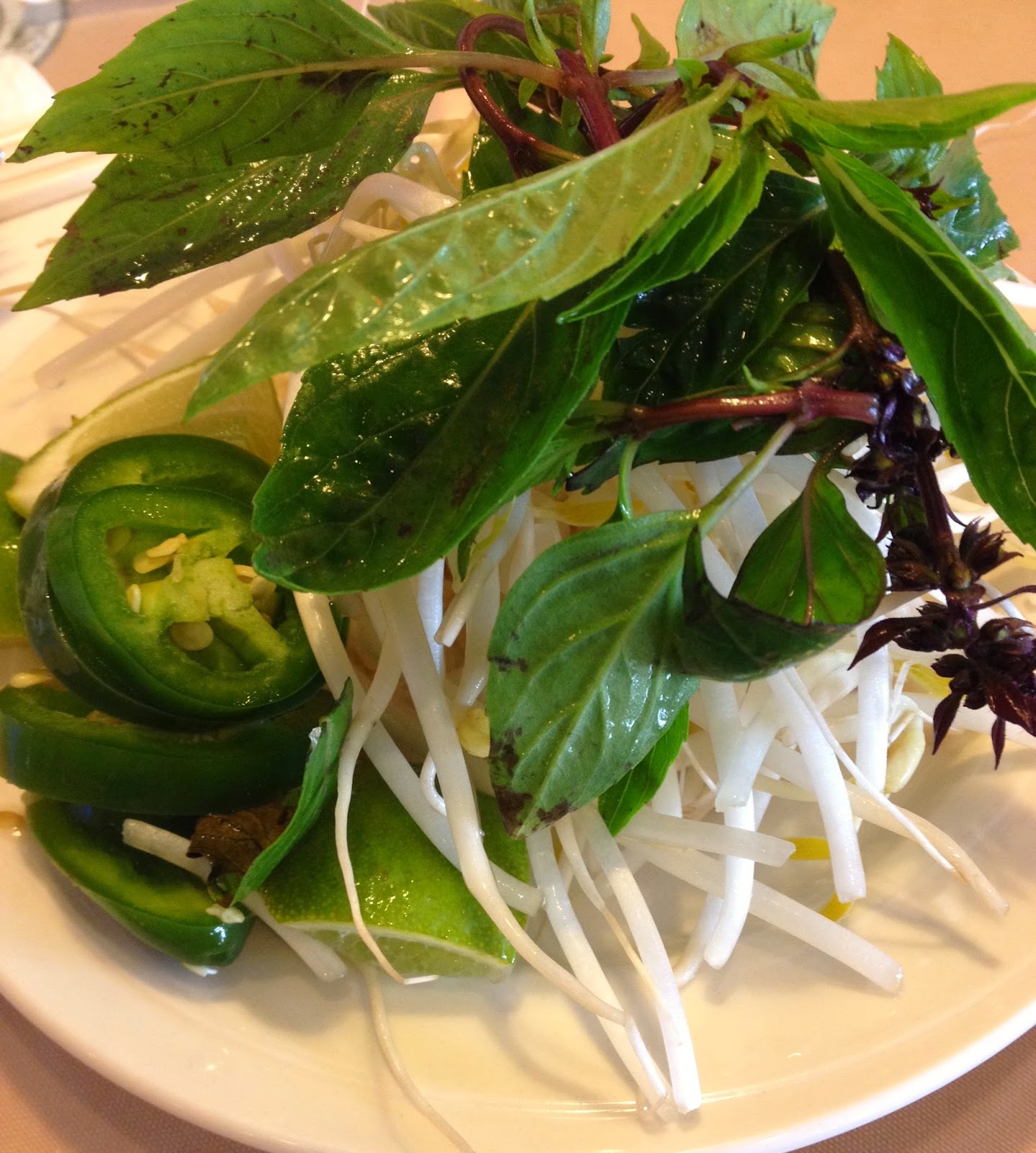 The beauty of pho is that is customizable to your tastes. Arriving with broth, rice noodles, and your choice of meat, a secondary dish laden with bean sprouts, Thai basil, hot peppers, and lime wedges allows for dressing up the dish to your liking. I loaded my bowl up with all of the above and prepared for my first taste.


I'm pleased to report that the pho lived up to- and surpassed- my expectations. The fragrant, flavorful broth was seasoned perfectly and the definition of cold weather comfort food. The thin-sliced chicken was tender and the ample amount of noodles were tender and twirl-able. Perfectly portioned to fill me up but not be bloating, the soup is the perfect remedy for dreary, chilly days and left me in a noodle-and-broth-induced bliss well into the afternoon.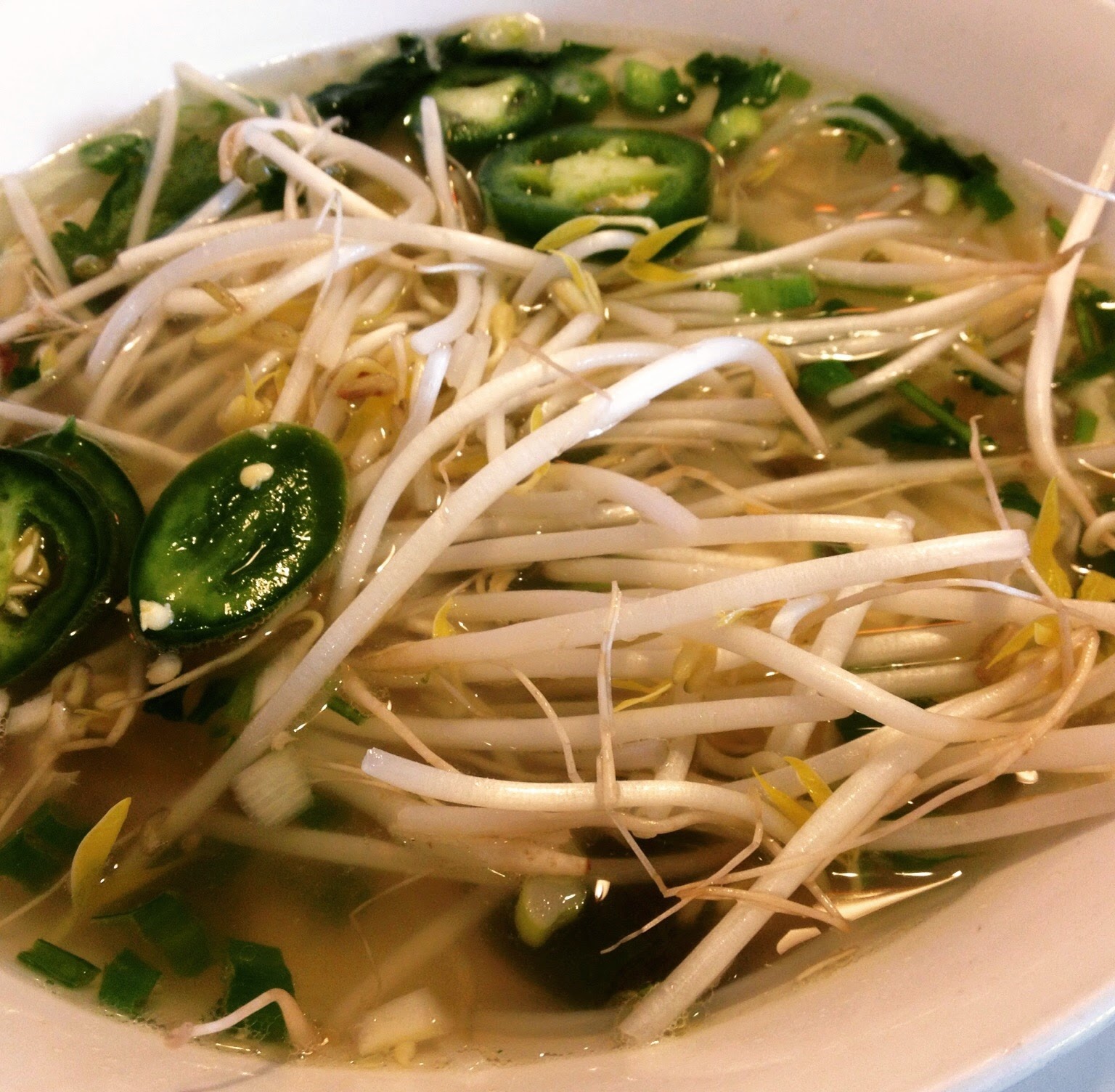 My first foray into Orlando's Vietnamese offerings proved to be a success and Little Saigon has earned a spot on my go-to restaurants around the city for their great food, great service, and budget-friendly pricing. I look forward to exploring more of this district's offerings and am reminded yet again how diverse and interesting Orlando's culinary scene is once you step out of your comfort zone. I cannot imagine a greater way to welcome in 2015 and hope this auspicious start is only the beginning of a year of exploration and expansion of my gluten and dairy free boundaries.



The Basics
Address: 1106 Colonial Drive, Orlando, FL 32803
Ideal For: Lunch, Dinner, Take-out
Price: All menu items less than $20, most are $10 and under
Accessibility: Easily wheelchair accessible
Special Features: Open 7 days a week from 10am-9pm including holidays.
Disclaimer: Restaurant reviews are based upon the information I have at the time of the review and do not reflect changes in ingredients or availability of items. Please contact the restaurant directly for up-to-date information and feel free to to contact me with any questions or comments. I was not compensated for this review and it is a reflection of my personal opinion.