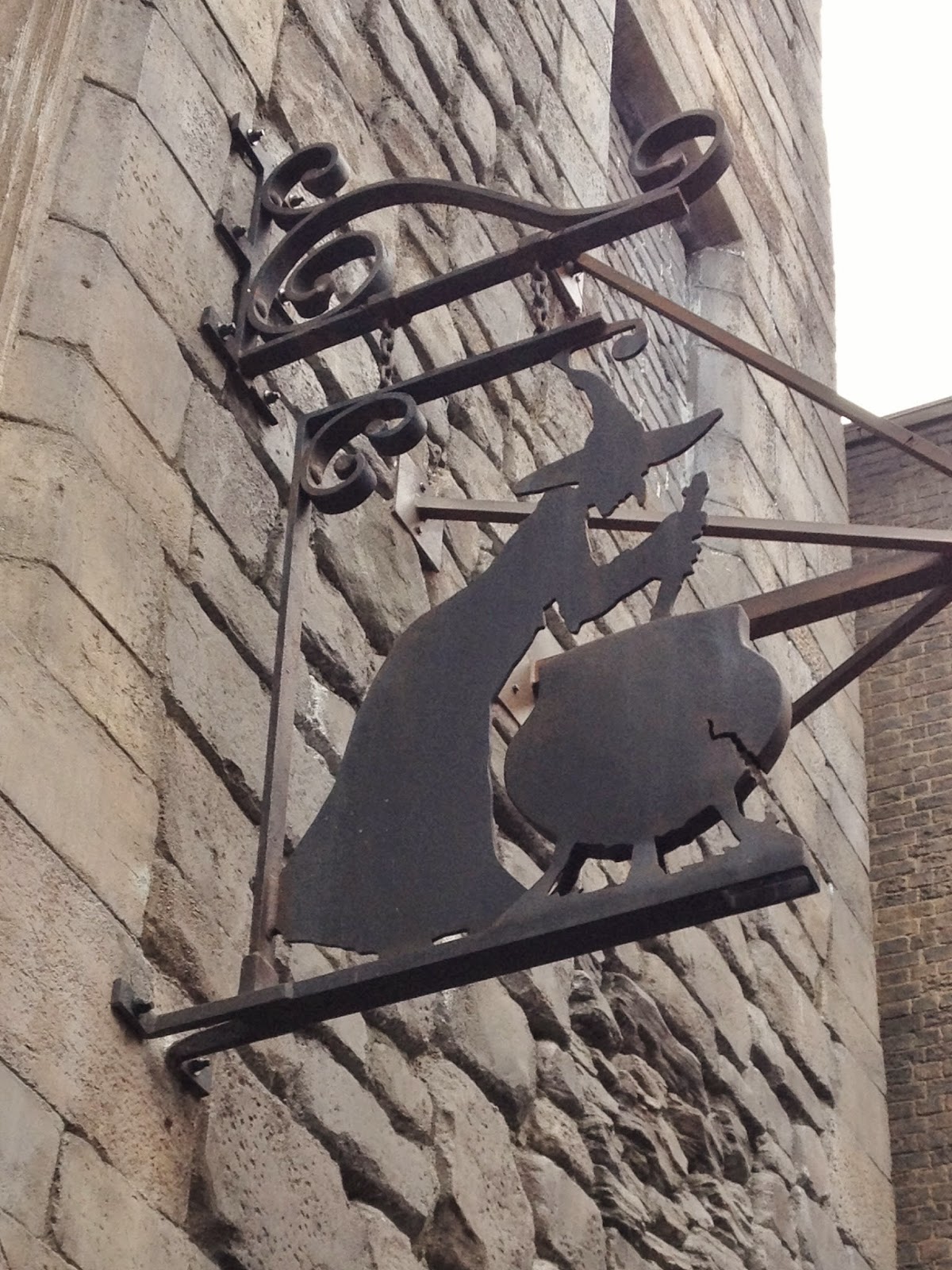 After my initial visit to Diagon Alley and success with finding gluten-free and dairy-free options at the Leaky Cauldron for lunch, I knew I had to go back once I discovered that the signature restaurant serves up breakfast- including gluten-free pancakes.


As it happens, gluten-free pancakes are one of my favorite breakfast foods. However, I didn't get my hopes up right away as I knew that dairy could easily spoil the possibility of these pancakes for me. However, Chef Bob in the special diets department, green lighted the breakfast specialty via email as he confirmed that they do not, in fact, have dairy or gluten.


The Leaky Cauldron only serves breakfast until 10:30 am so those wanting a magical start to the morning should plan to be there first thing. Taking advantage of the MLK holiday weekend, I arrived at the park thirty minutes before it's "official" opening time (9:00 am) to be sure that I didn't miss out on the breakfast menu, and made a beeline to Diagon Alley.


I knew from studying the allergen sheets at the Three Broomsticks at the neighboring Islands of Adventure park, that many of the breakfast meals had to be altered to make them gluten and dairy-free friendly. However, when stepping up to order, I was told that the only safe option for both of my dietary restrictions was the pancake breakfast minus the croissant (gluten/dairy) and link sausages (dairy). As with all of my Universal Orlando dining experiences, my order was tagged with an "allergy" label to let the prep cooks know to take precautions with my order. The meal comes with a beverage- milk, tea, coffee, water, orange juice, or apple juice. This excludes pumpkin juice.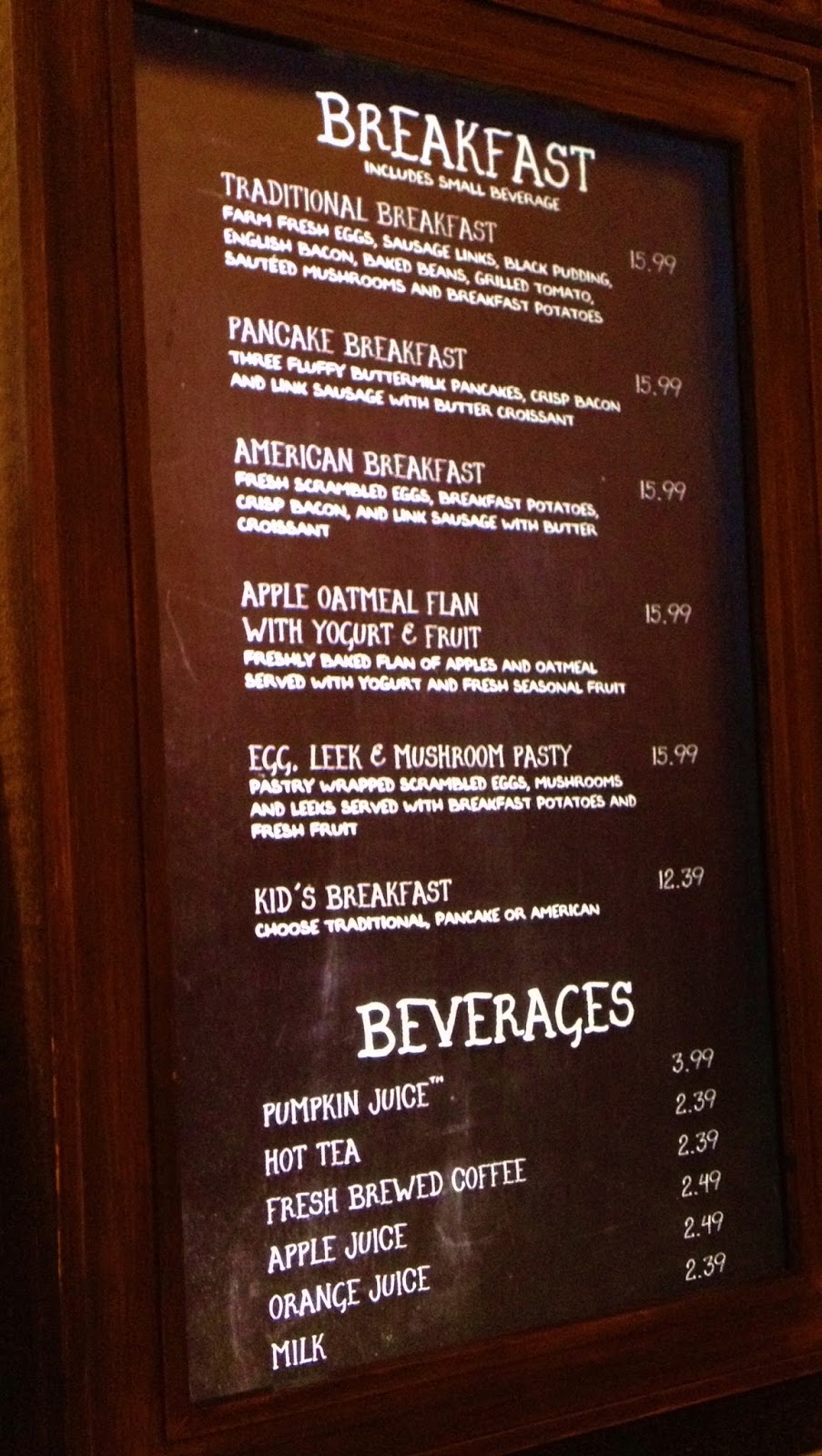 As it happened, once I was seated and my meal delivered, a server brought out my tray with pancakes, bacon… and sausage. The vary sausage that was not safe for me. Before I could even bring this to the servers attention, he quickly realized the mistake and apologized for the incorrect order and informed me they would have to remake the plate.


Not the least inconvenienced, I was floored that the worker was able to identify the problem and rectify it even faster that I could. It solidified my confidence in the Leaky Cauldron's allergen awareness protocols that everyone from the cashiers, to the chef, to the servers thoroughly understood the ins and outs of the various individual ingredients of each item.


When my remade pancakes re-emerged minutes later, I was pleased to find that the plate was sausage-free. Now came the true test. One bite was all it took for me to fall in love with these pancakes as they were perfectly thick, yet fluffy, and were not tasteless or overly sweet. Three of these flapjacks filled me up, and my dad happily sampled the bacon for the sake of the review as I do not eat red meat. He gave it two thumbs up.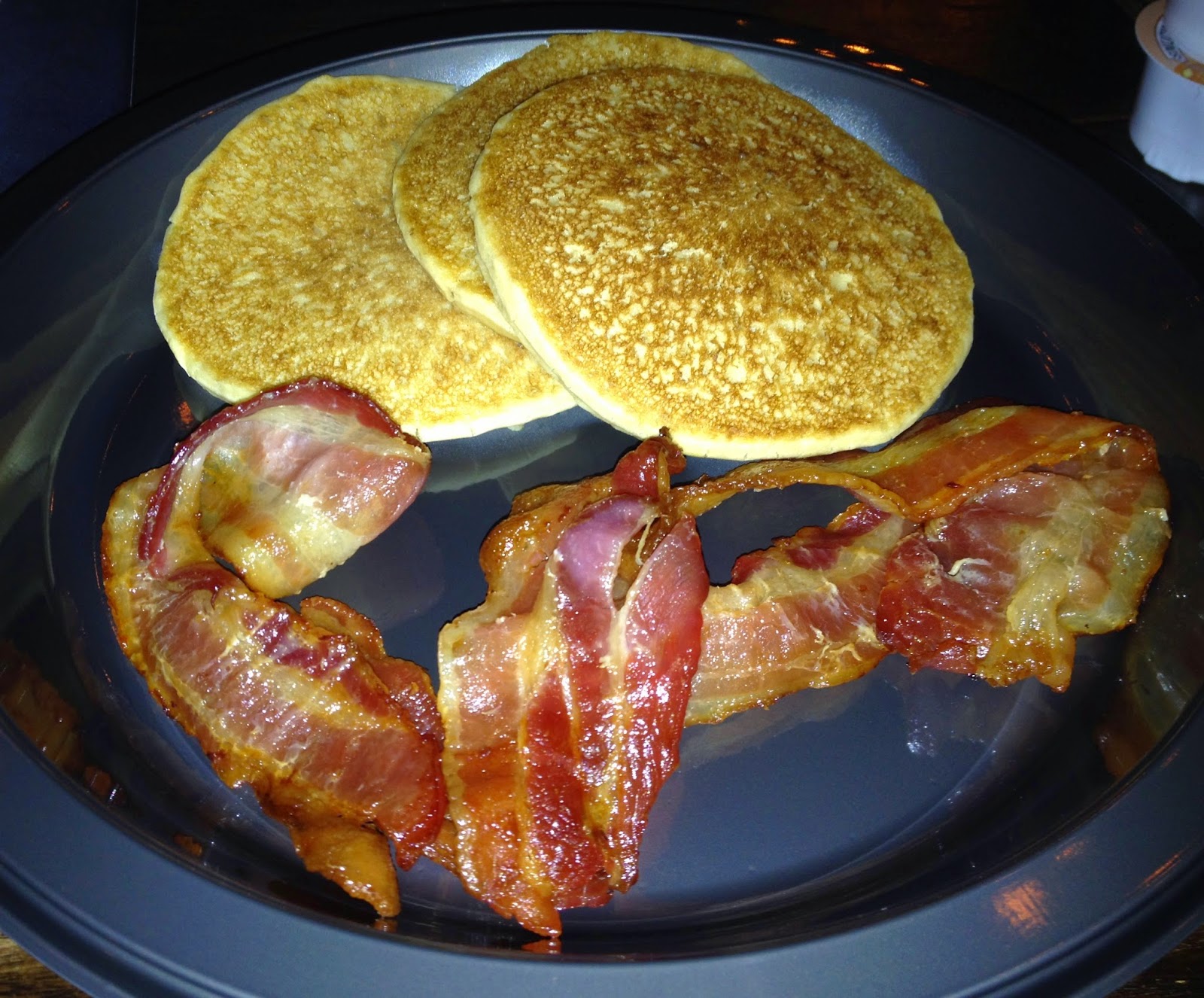 The regular maple syrup does contain gluten, but I was given some sugar free syrup from Smucker's to compensate (another example of Universal's intricate allergen awareness). However, I did not sample it because 1) I do not like syrup, and 2) I cannot tolerate sorbitol, the artificial sweetener used to render it sugar free. It's nice to know that Universal does have an option though, for syrup lovers.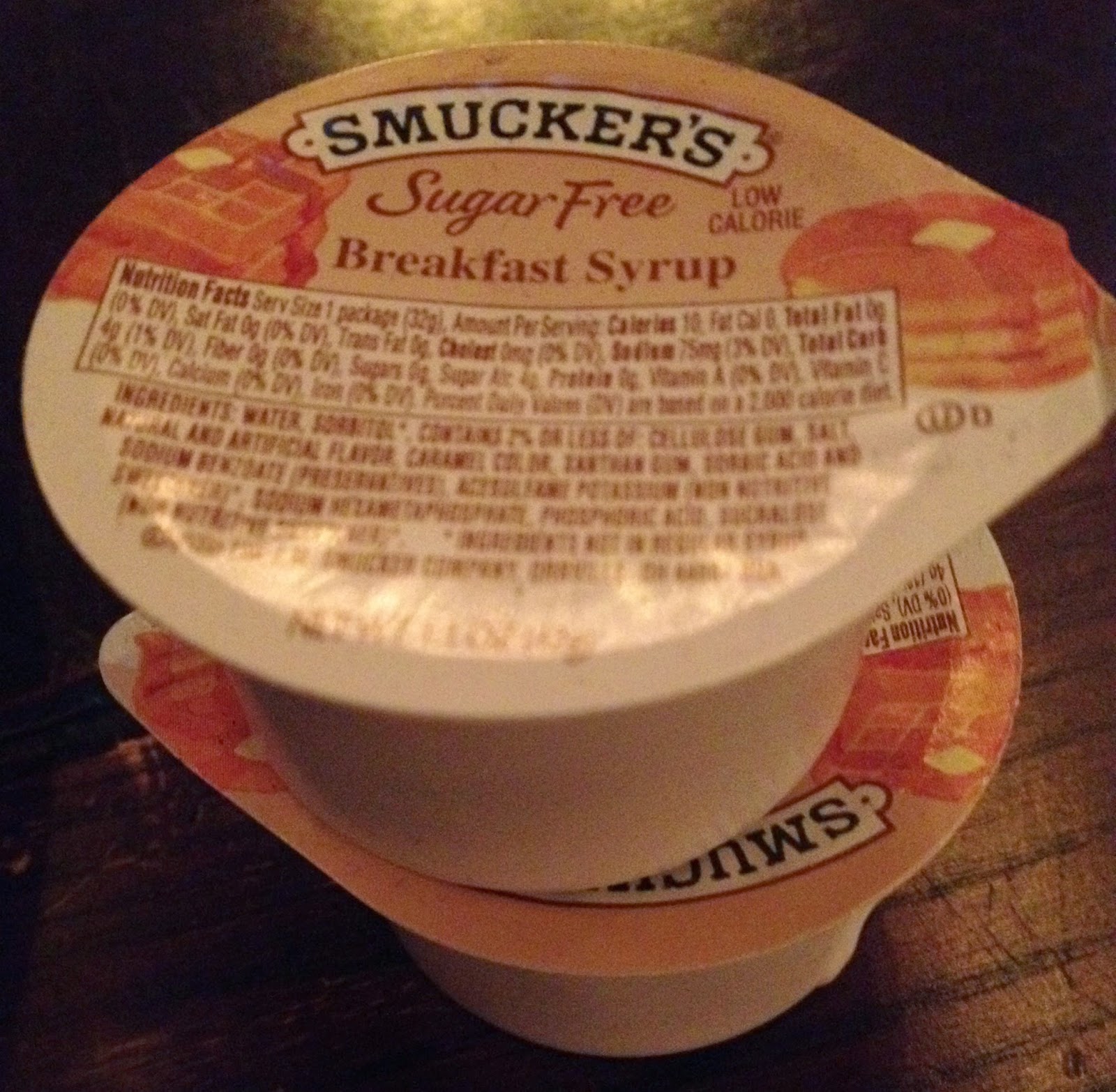 All in all, I was very satisfied with my breakfast. While I won't be grabbing pancakes every time I go to the park since I rarely hit the park in its opening hour, it's nice to know that the Leaky Cauldron was very capable in handling my dietary needs and delivered a hearty breakfast. My only suggestions for improvement would be to allow gluten and dairy free diners to substitute additional bacon and/or pancakes to make up for the missing croissant and sausage as well as allowing guests to order an Otters Fizzy Orange as this orange-y, cinnamon-y drink would pair perfectly with the pancakes.


I do give props to the staff for their hospitality in accommodating both my need for a wheelchair accessible table and provide Locke a safe spot to nap while I dine, as well as Universal for not upcharging me for allergen-friendly menu items.


For my review of the Leaky Cauldron's lunch/dinner menu, click here.



The Basics
Ideal For: Breakfast, Lunch, Dinner, Drinks, Dessert
Price: See above menu with prices
Accessibility: Easily wheelchair accessible
Special Features: From entering the pub to dining, keep your eyes peeled for enchanting details that provide an insight into the wizarding world! There is a passholder discount for those with a premiere or preferred annual pass.
Disclaimer: Restaurant reviews are based upon the information I have at the time of the review and do not reflect changes in ingredients or availability of items. Please contact the restaurant directly for up-to-date information and feel free to to contact me with any questions or comments. I was not compensated for this review and it is a reflection of my personal opinion.