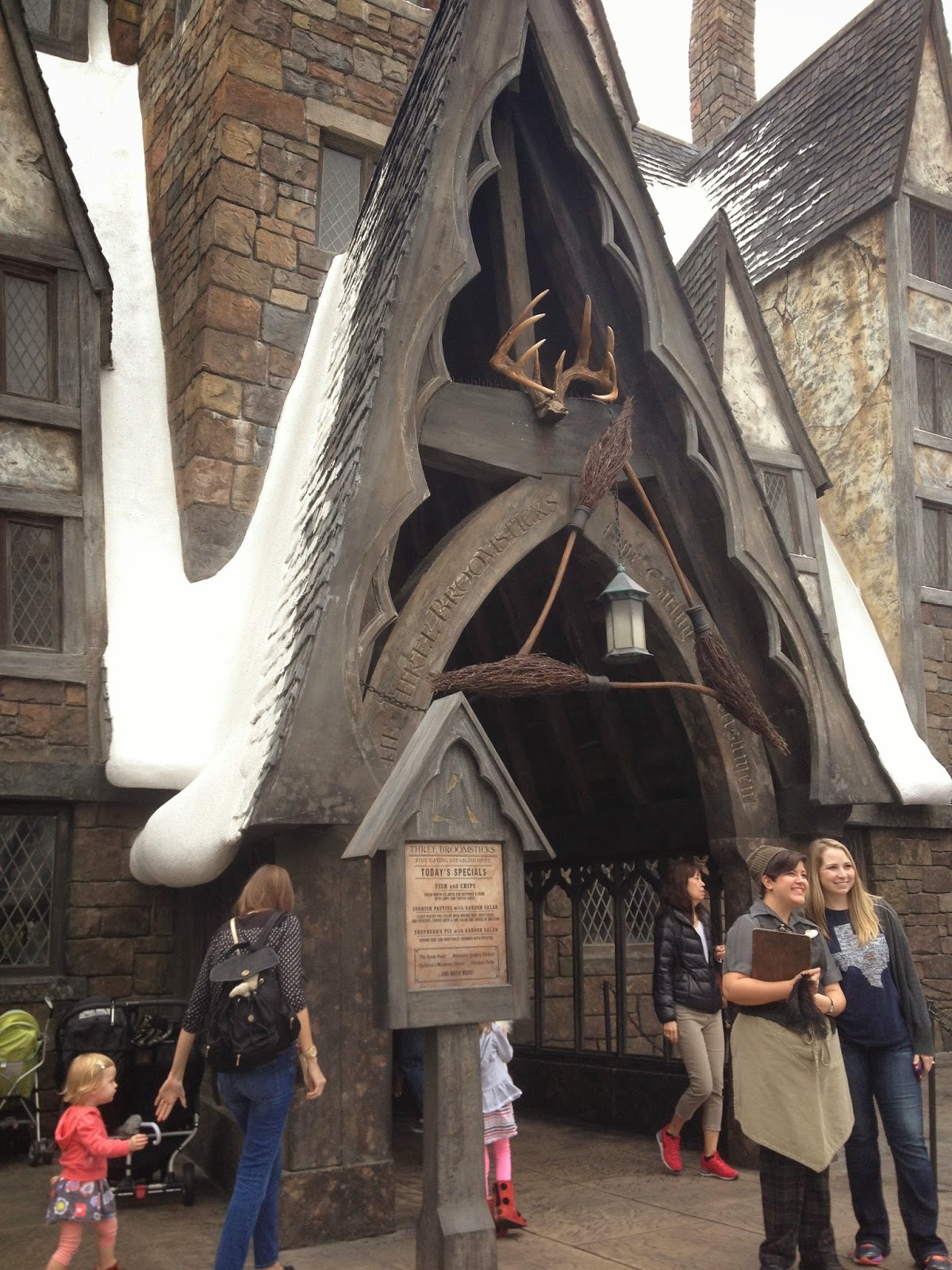 Stopping by the Three Broomsticks on my way from London's Diagon Alley to Hogsmeade village and Hogwarts, I knew I had to stop by the Three Broomsticks for a bit of refreshment after the long train ride.


For those of you you who have no clue what I'm talking about, stick with me. The Three Broomsticks is a restaurant/pub featured in Harry Potter's Wizarding World that was brought to life in 2011 at Universal's Islands of Adventure (for further Harry Potter cannon explanation, try Google!).


Upon visiting for a quick lunch, I discovered that the restaurant has a dedicated allergy binder covering both gluten-free a dairy-free options as well as the other major 8 (and some additional) allergens.


The Three Broomsticks is open for breakfast from the park opening until 10:30 am and then serves lunch/dinner fare through the park closing.

For my full review and additional information, click here.



Dairy Free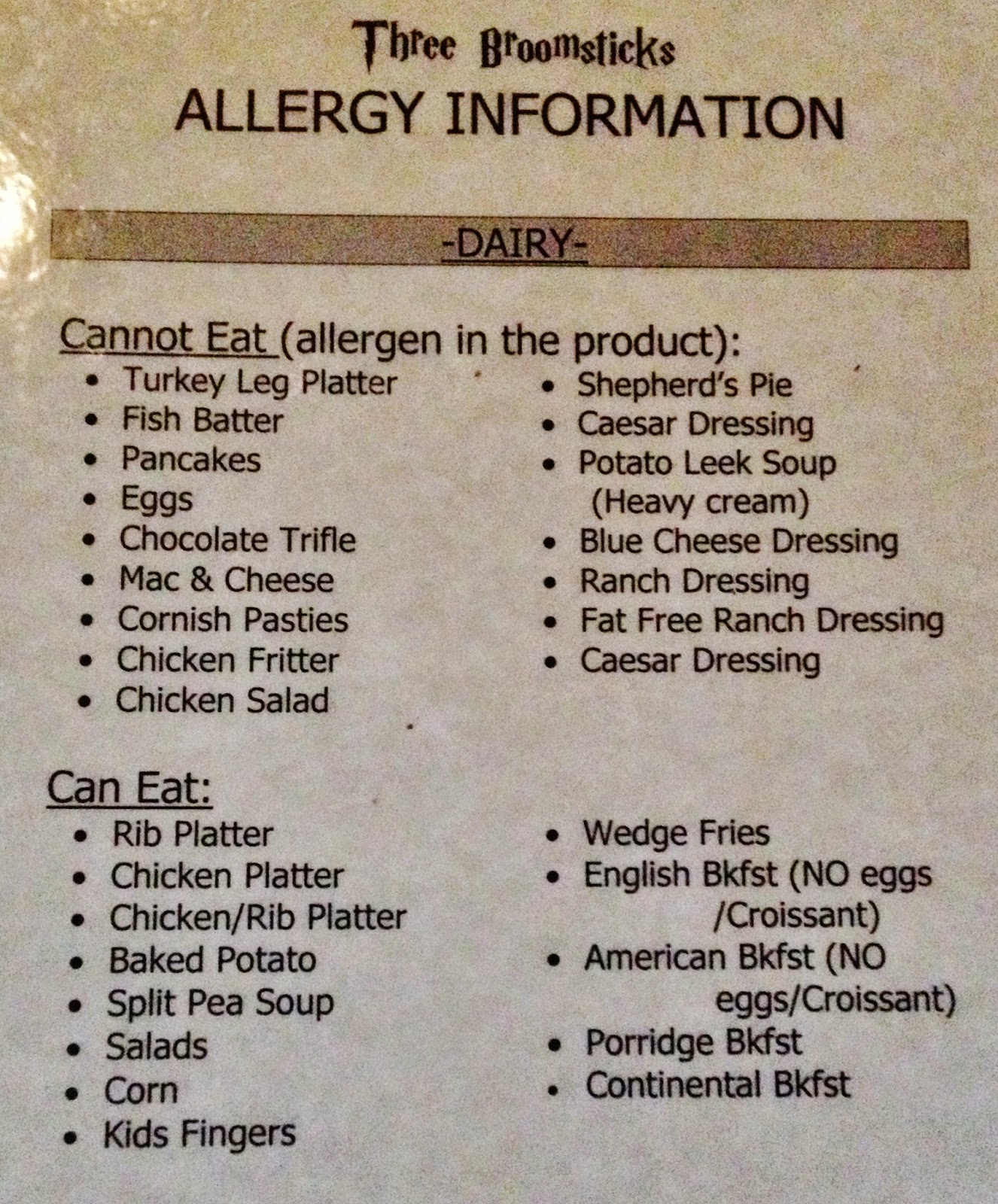 Gluten-Free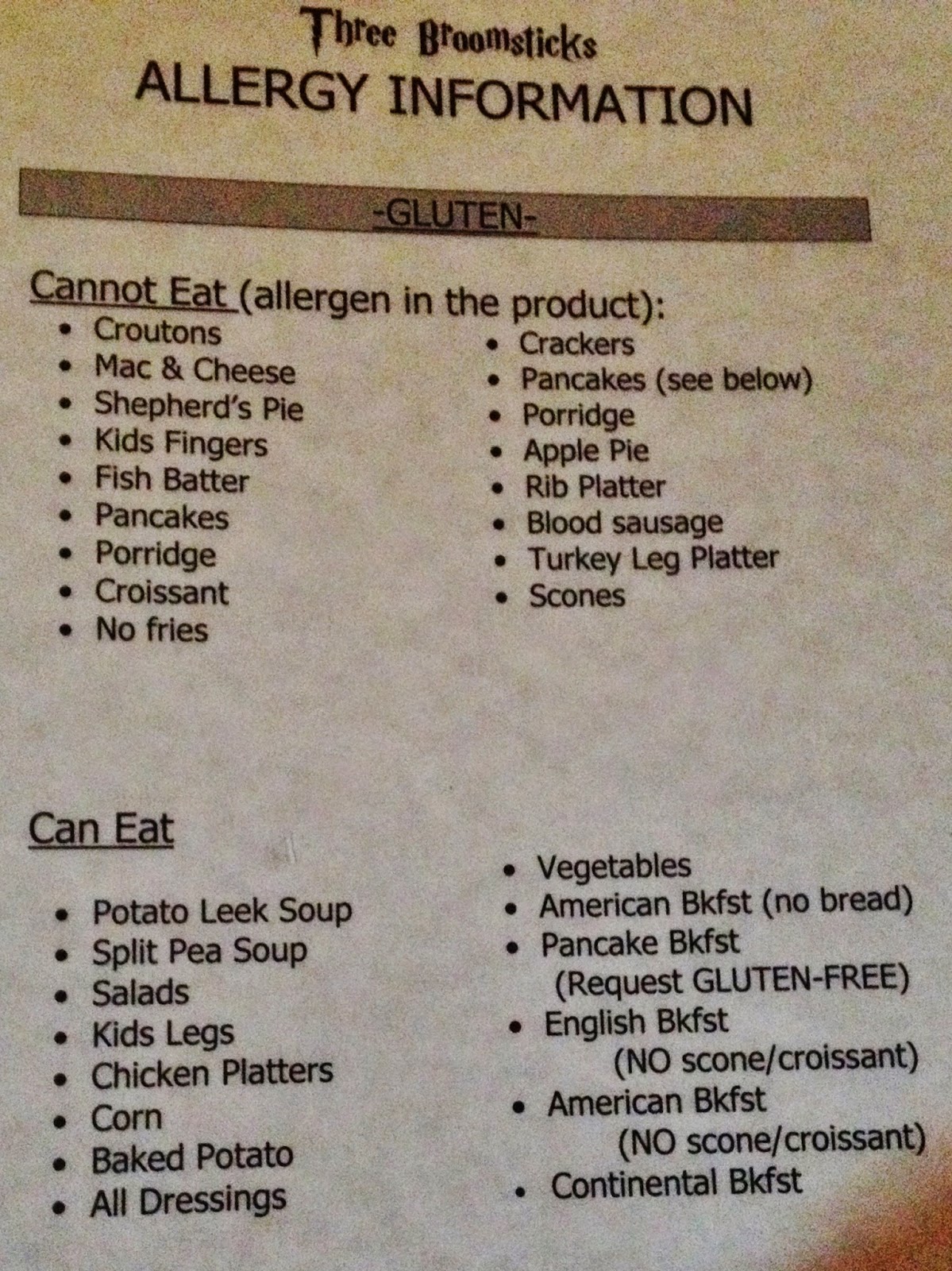 Gluten and Dairy Free
After data crunching the menus, here's the list of items that appear on both the gluten-free and dairy-free menus as safe fare:
Chicken platter

Baked potato

Split pea soup

Salads (dressings not dairy free)

Corn

English breakfast (no scone/croissant)

American breakfast (no bread)

Continental breakfast
For my full review and additional information, click here.
Disclaimer: Menus are based upon the information I have at the time of the review and do not reflect changes in ingredients or availability of items. Please contact the restaurant directly for up-to-date information and feel free to to contact me with any questions or comments.