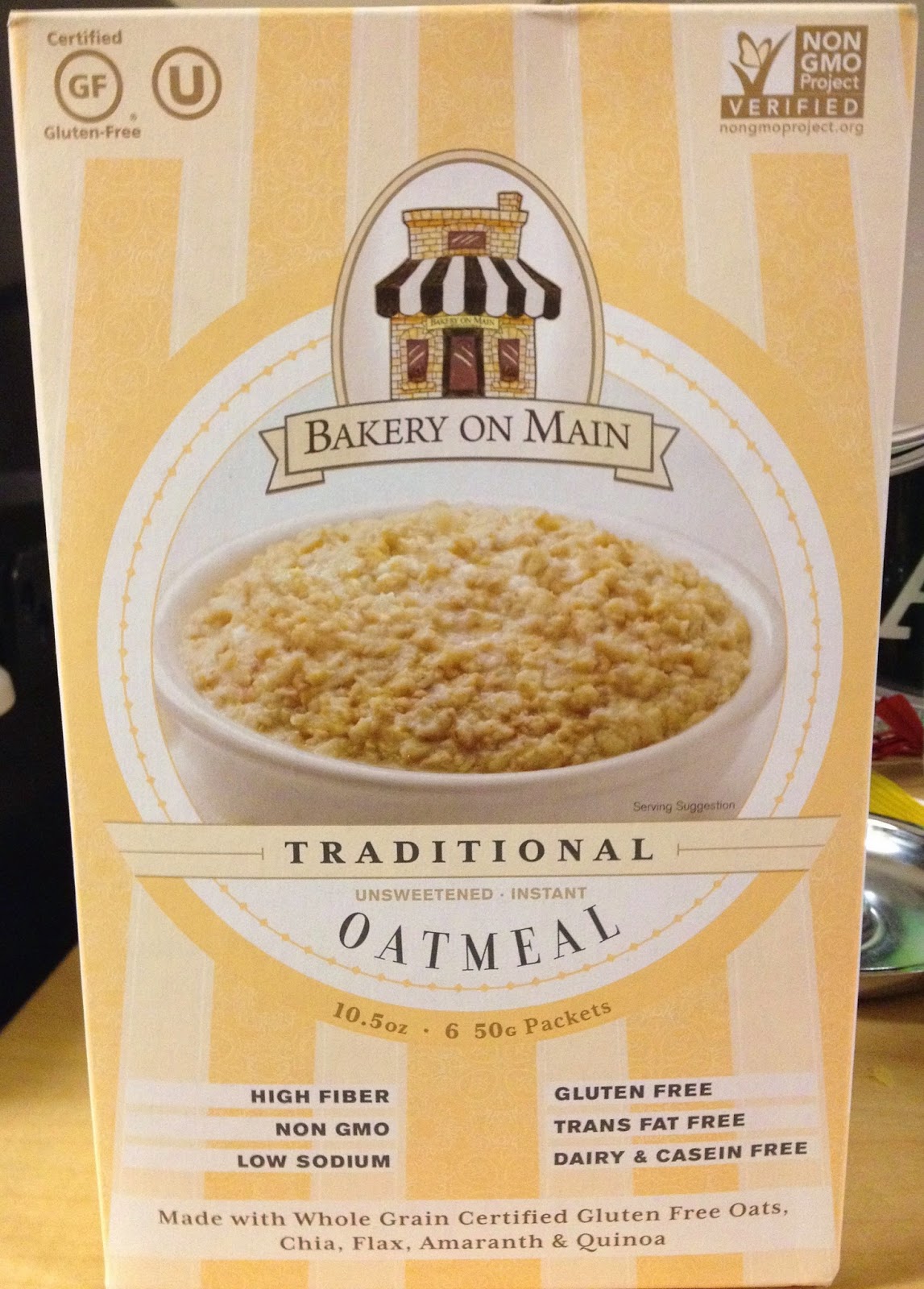 Zen Chocolate Pudding with Almondmilk
While at Whole Foods in Dr. Phillips (Orlando- Sand Lake), I spotted the quintessential childhood treat: chocolate pudding cups. Normally off limits due to milk content, I was excited to find that these were made with my milk of choice: almondmilk. The pudding is rich, indulgent, and fully lived up to- and surpassed- my memory of what pudding should be. In perfectly portioned containers, the pudding makes a great snack or dessert, and is gluten, dairy/casein, soy, egg, and MSG free. These puddings are also vegan and certified organic.
For more information about Zen and their other products, click here.
Snyder's of Hanover Gluten Free Mini Pretzels
With the recent surge of mainstream brands rolling out gluten-free products, I sometimes am skeptical about their commitment to making safe and tasty duplicates of their gluten and dairy-containing counterparts. However, the lure of "normal" gluten-free pretzels prompted me to pick up a bag of Snyder's of Hanover gluten-free mini twists. Crunchy, salty, and satisfying these pretzels were spot on and were even better than I remember mini twist pretzels to be. They were an even bigger hit with my sister and mom who raved about them and also affirmed that they are better than "normal" pretzels. Certified gluten-free, these pretzels are also free from dairy and egg. Specially marked packages even promote the Celiac Disease Foundation and five cents from each purchase is donated to that great cause. Great pretzels to benefit a great cause? Count me in!
For more information about Snyder's of Hanover's gluten-free pretzels, click here.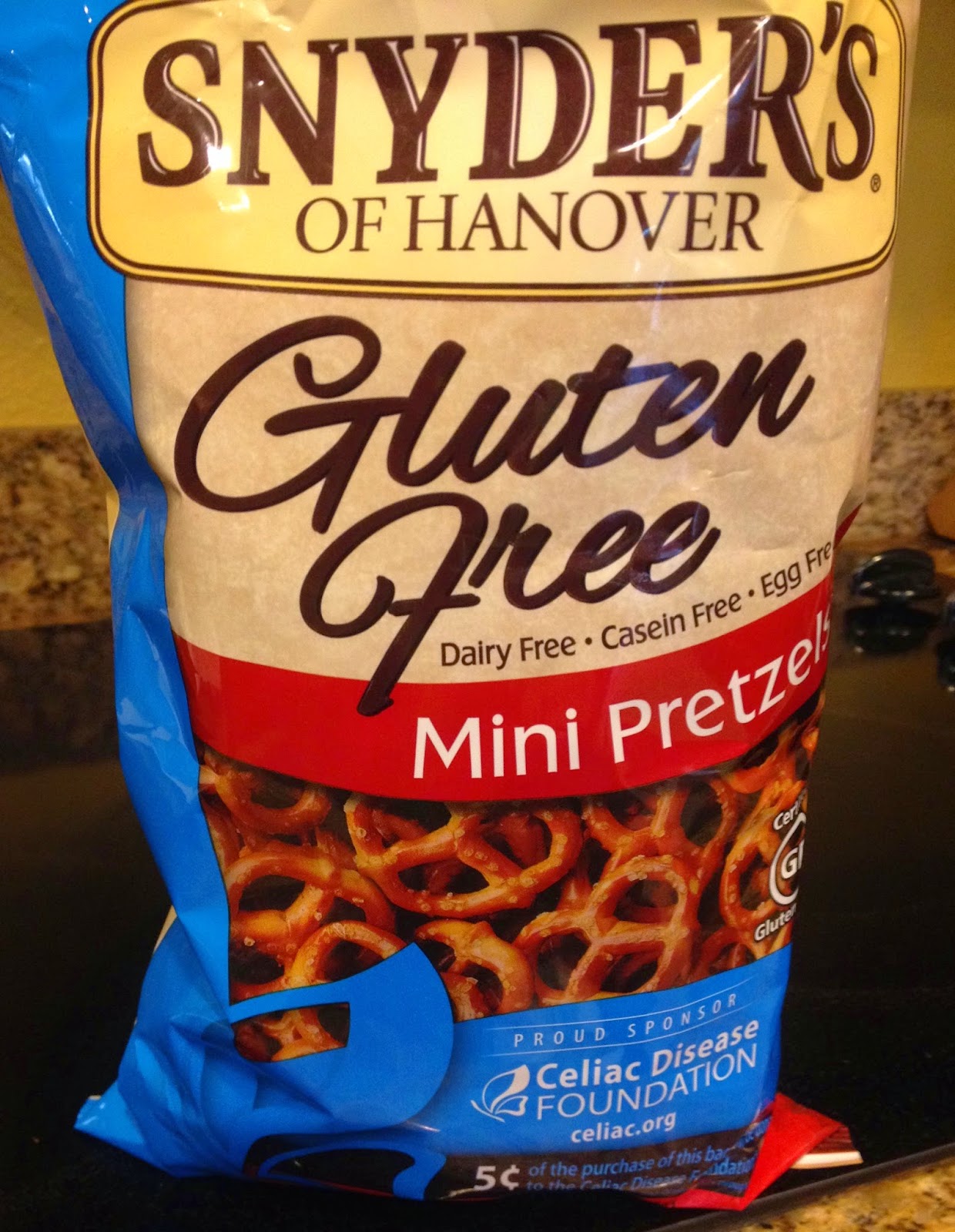 So Delicious Almond Milk Minis
Ice cream is just one of those foods that I haven't been able to fully fall back in love with since going gluten and dairy free such as Italian pasta, brownies, and cupcakes. I've tasted awesome dairy-free ice cream before, but was disappointed to find it was nowhere near me. Strangely craving ice cream while dorm restocking shopping, I picked up a box of So Delicious' minis for my dorm. A classic taste of vanilla ice cream dipped in a chocolate coating, I was won over by the creaminess of the ice "cream" and crunchiness of the dark chocolate exterior. These perfectly portioned pops are perfect for dessert, but are seriously addicting: it's hard to stop at just one! They are certified non-GMO, gluten-free, and vegan and are soy free.
For more information about So Delicious and all of their products, click here.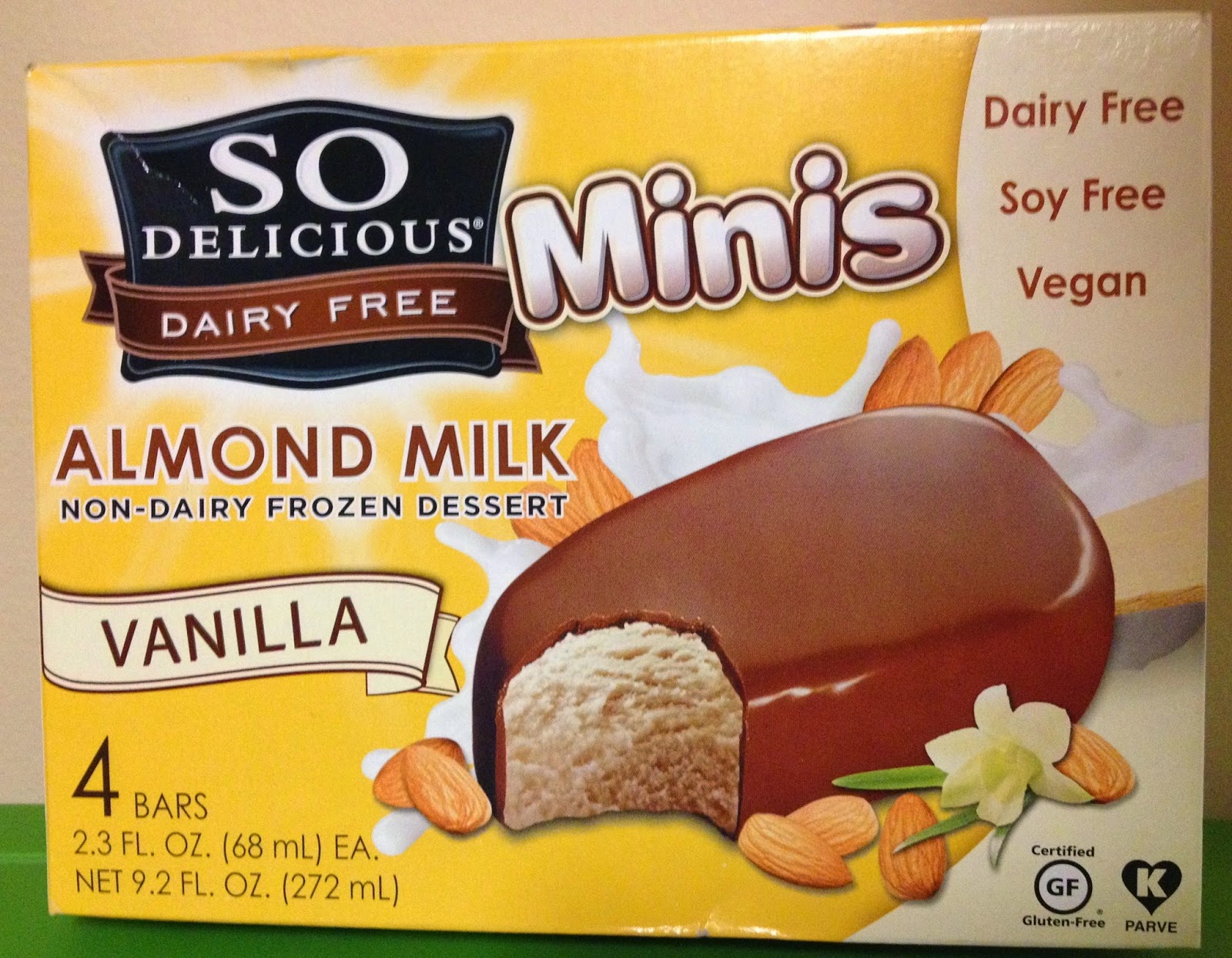 These four products caught my eye, which ones caught yours last month? Let me know via Twitter, Facebook, or comment below!
Disclaimer: This review is current to the original publication date. Updates will be noted. Ingredients and manufacturing processes can change without notice. Each product should be reviewed for individual nutritional needs. Feel free to to contact me with any questions or comments. I purchased all of the items featured in this post independently and it is a reflection of my personal opinion. This post contains Amazon affiliate links.