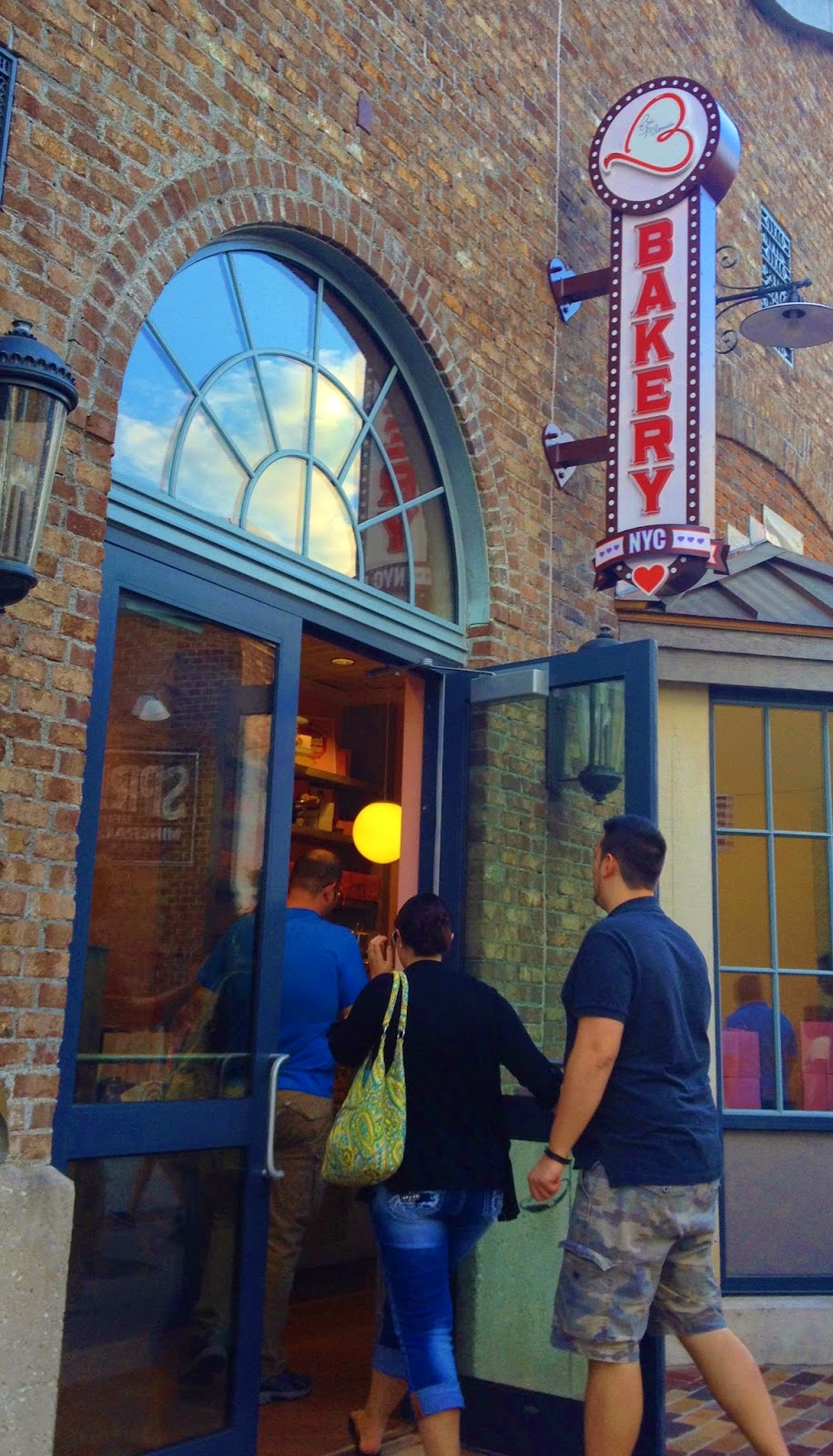 After the closing of the Downtown Disney location of Babycakes NYC last March, I was bummed to think that Orlando would lose the vegan, gluten-free bakery chain forever. As fate would have it, Babycakes stuck around and continued their partnership with Disney as they continued to make custom creations for guests and offered a slim variety of products throughout the resort. Last year, it was announced that they'd make a triumphant return to the waterfront marketplace.


From afar, I longed to visit the Bakery's opening events, but consoled myself by making a point to visit during my Spring Break. After selecting nearby Raglan Road as the location for my birthday dinner, a trip to Erin McKenna's Bakery (Babycakes' rebranding) was in order for the perfect dessert to celebrate. Located between Pleasure Island and Marketplace, the new storefront is easily accessible and loaded with plenty of sweets for every member of your family- and any special diet they may have!

When I arrived to the bakery, I fell in love with it's cute pink decor scheme and pretty feminine touches. Almost out of a storybook, the bakery fits right in to the magical whimsy of Disney and it's easy to be won over by the colorful array of baked goods- both savory and sweet- that are all 100% safe to eat. Want the basics on what Erin McKenna's Bakery is all about? Check this out- all treats are:
Gluten-free/Wheat-free

Dairy-free

Soy-free

Egg-free

Refined sugar free (EMB uses agave nectar or vegan sugar)

Soy-free (but some ingredients are processed on same equipment)

Vegan

Kosher

Non-GMO
As I took in the treats on display, I knew immediately I couldn't resist the colorful cupcakes that combined complementary cake and frosting flavors. Once selecting three, I had to cut myself off and turn to their other sweets. Present in the bakery case were coffee cakes, tea cakes, pumpkin loaf, doughnuts, cookies, sammies (cookie/frosting sandwiches), focaccia, bagels, and so much more. If that's not enough, they even offer make-at-home mixes to spread the magic to your kitchen (see slideshow below).




Erin McKenna's Bakery's signature treat is their picture-perfect, cute cupcakes. Featuring all of the classic flavors, plus a few unexpected ones, there's plenty of pairs to cater to your favorite tastes. As a cupcake skeptic whose aversion to these classic treats has kept her away, I give full props to EMB for completely convincing me that I can like cupcakes again. My cupcake selection included three very different cupcakes: blondie with chocolate frosting, brownie with mint frosting, and banana with berry frosting.
Starting with my least favorite of the three, the banana. To my surprise, I loved the berry frosting (strawberry or raspberry- I couldn't tell), which was creamy, thick, but not too sweet. The cake itself was perfectly banana-y, but was dry and dense.


Ranking as my second favorite was the blondie cupcake. The texture of the cake here was better as it was more moist, but still a little too dense. The frosting was rich, creamy and chocolaty, and the cake had a delicious vanilla flavor with a nice amount of chocolate chips mixed in. I loved the classic duo of flavors and would definitely order this one again.


Taking the prize for my favorite of the trio was the brownie cupcake with mint icing. Unlike the other two, this cake was moist and had a perfect texture. Richly decadent with chocolate chips scattered throughout, I loved the super chocolaty flavor. The icing was the perfect creamy consistency and had a refreshingly minty flavor.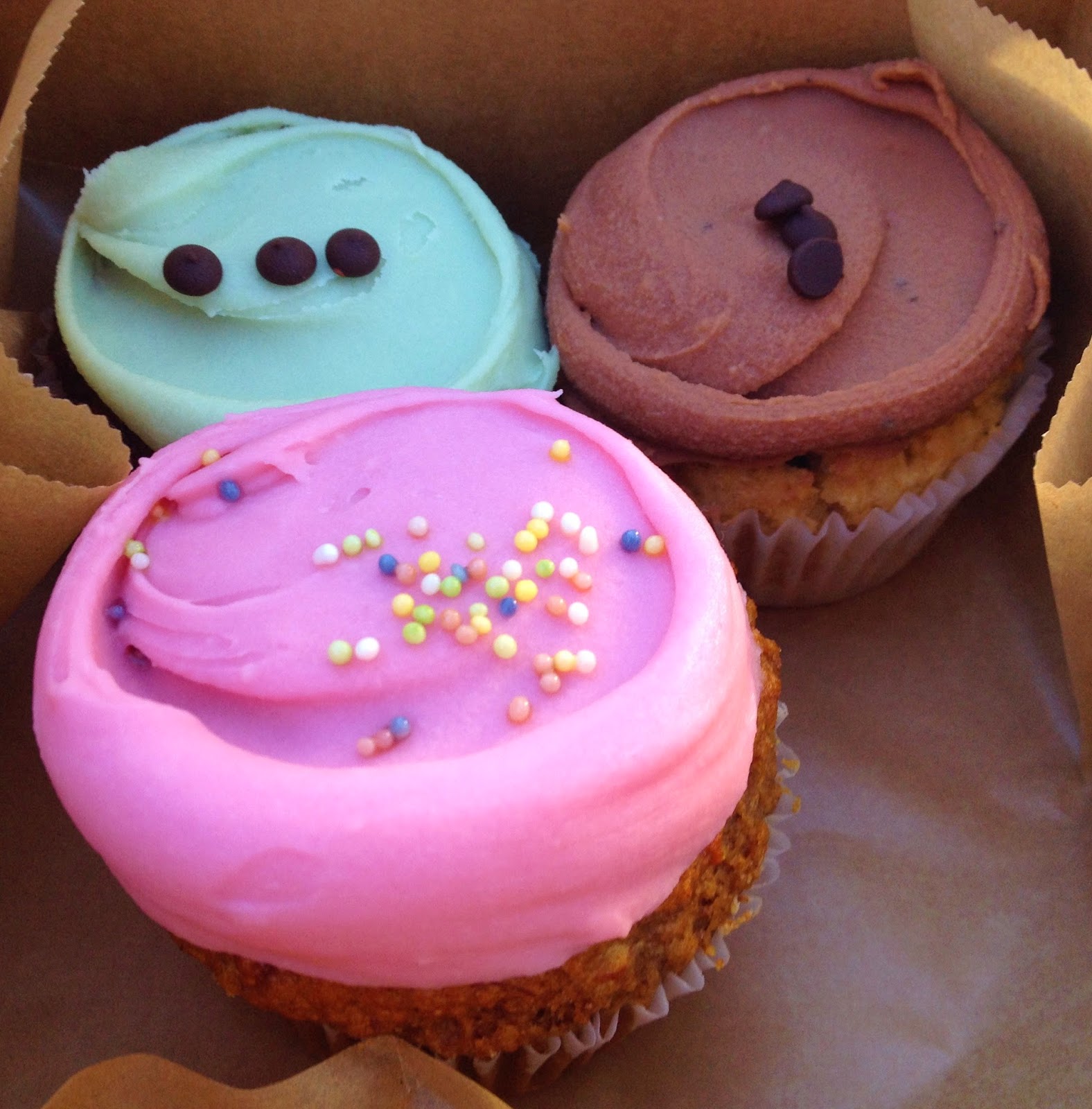 The million-dollar question: How'd they get the frosting so picture perfect?!
Wanting to have a good breakfast for the following morning, I also picked up an everything bagel, which was one of two bagel flavors of the day (the other was onion). At my last visit (see link here), I really did not like the bagels at all, and was reluctant to give them a second chance, but the prospect of a bagel was too good to give up. The next day with no toaster to spruce them up in my hotel, I microwaved it for thirty seconds, and hoped for the best. Chewy and bread-y (in a good way) the bagel definitely impressed me. I would get it again, and hope to sample their onion ones.
For those who visit the shop for breakfast, they bagels can be toasted in-house and can be accompanied by vegan butter.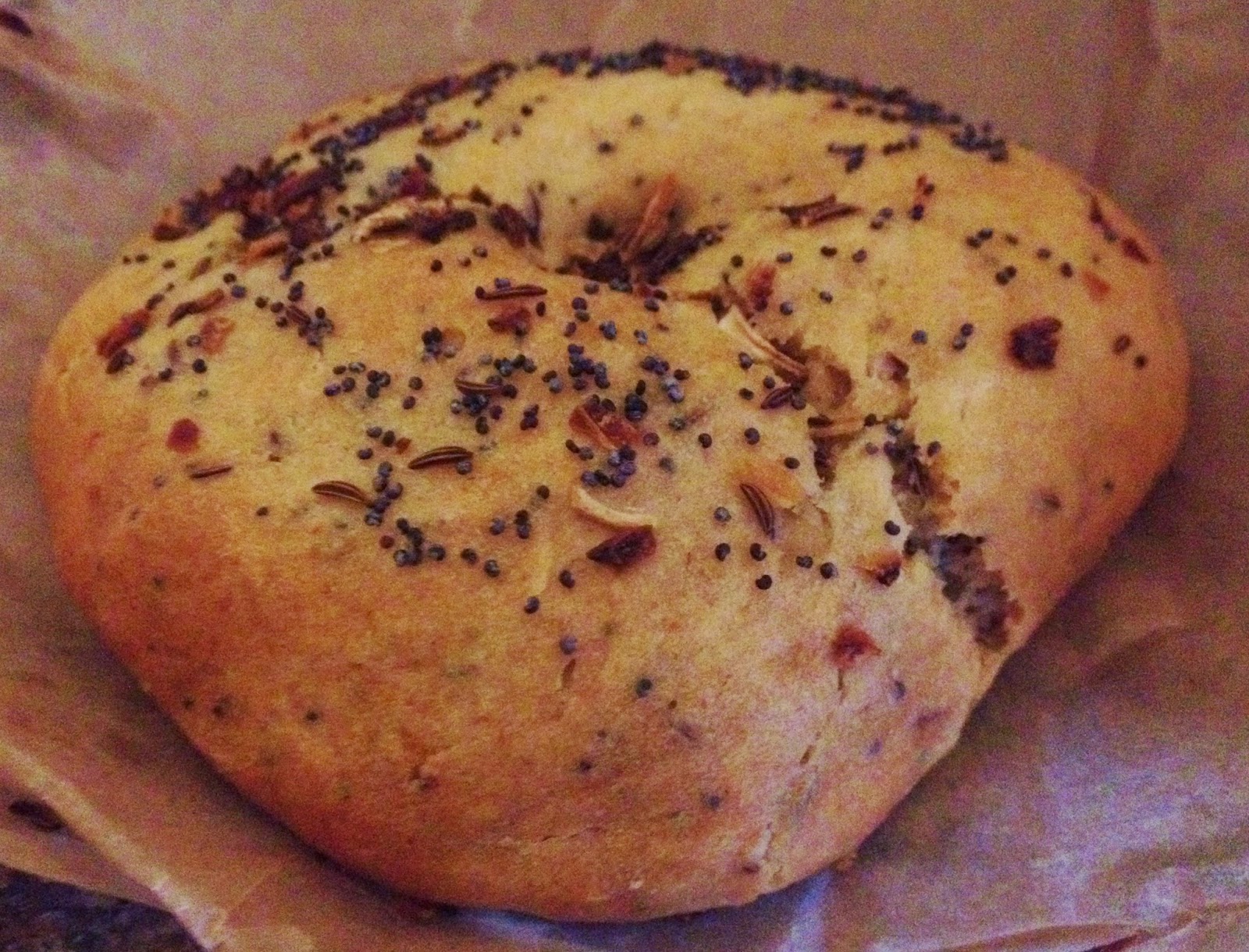 Ultimately, Babycakes won me over. They introduced me to the first cupcake (with frosting) I truly fell in love with and reversed my opinion altogether on their bagels. I plan to be back… a lot this summer. Disney did us dietary-restricted folks good by keeping this little bakery that could around, and giving them prime real estate in their redevelopment of Downtown Disney.
However- about that real estate- my two specific points of concern are the lack of space in the store front. It's tiny. As a wheelchair user, the shotgun store set-up was difficult to navigate and when others entered the store and stroller was added to the mix, it was borderline claustrophobic. I was a bit disappointed as their former location was spacious and open.
My other point of concern was their price. As a gluten-free and dairy-free diner I'm used to forking over an arm and a leg to get good products. As much as I liked my cupcakes, it's difficult to justify paying $5 for each one. I appreciate that Erin McKenna's Bakery uses quality products, but am not quite sure the prices are justified. As a once-in-a-while treat, they're okay, but I will have to limit my splurges to special occasions.
Nevertheless, I plan on coming back for more and am excited to see what terrific treats the Bakery rolls out throughout the year. I welcome them heartily to Orlando and hope they stick around awhile.
The Basics
Address: 1642 East Lake Buena Vista Drive, Buena Vista, FL 32830
Website: www.erinmckennasbakery.com/orlando
Cuisine: Vegan and gluten-free baked goods
Ideal For: Breakfast, Snack, Dessert
Price: Varies, see menu prices here on the Disney Food Blog.
Accessibility: The restaurant itself is fully wheelchair accessible, it is tight quarters though!
Special Features: Place special orders at least a week in advance at 407-938-9044


Disclaimer: This review is based upon the information I have at the time of the review and does not reflect changes in ingredients or availability of items. Please contact the restaurant directly for up-to-date information and feel free to contact me with any questions or comments.