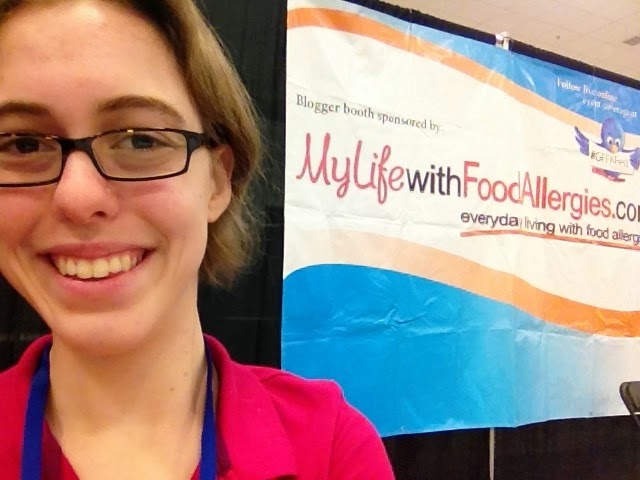 March Madness is a series of fun posts and giveaways I'm planning for March to celebrate my blog's 1st birthday. Join the madness and stay tuned for more fun to come!


When it comes to gluten-free expos, I've enjoyed discovering this aspect of gluten-free living over the past year, and am lucky to be able to attend the few I find that come to my neck of the woods. When awesome vendors, free samples, and been-there-done-that speakers can come together in one space to educate and inspire, you cannot leave one without feeling reinvigorated and excited about the wider world of being gluten-free.


When I discovered that Living Without Magazine would be bringing their Gluten-Free Food Allergy Fest to Central Florida, I knew immediately I wanted in on the action and eagerly signed up as an official blogger for the event once I realized that the event and my college's spring break coincided.

For those curious about the event, check out my primer post here, or check out the event recap video below. GFFA Fests roam across the nation, so be sure to check out when they're coming to your neck of the woods at this link.





Wasting no more time or space for laying the groundwork, let's start right in with my favorite products I found. Ranked in no particular order, I couldn't definitely pick my favorite of the bunch, which is a win because there were some really great products out there.


I started first with Toufayan bakeries who was next door to the blogger booth. Famous for their wraps and pita chips, they're shaking up the gluten-free aisle with the introduction of their wraps and scoop-able pita chips. I sampled their chili lime and sea salt flavors and fell in love with both as they were crunchy, crispy, and everything a pita chip should be. They also have a caramel flavor on hand, but I'm not wild over caramel so skipped over these. Considering that we were among the first to try this brand new product, I hope to see them populate store shelves in the near future (request them at your local Publix!). I also wish I had grabbed a pack of their full-size spinach wraps as well because they looked really good.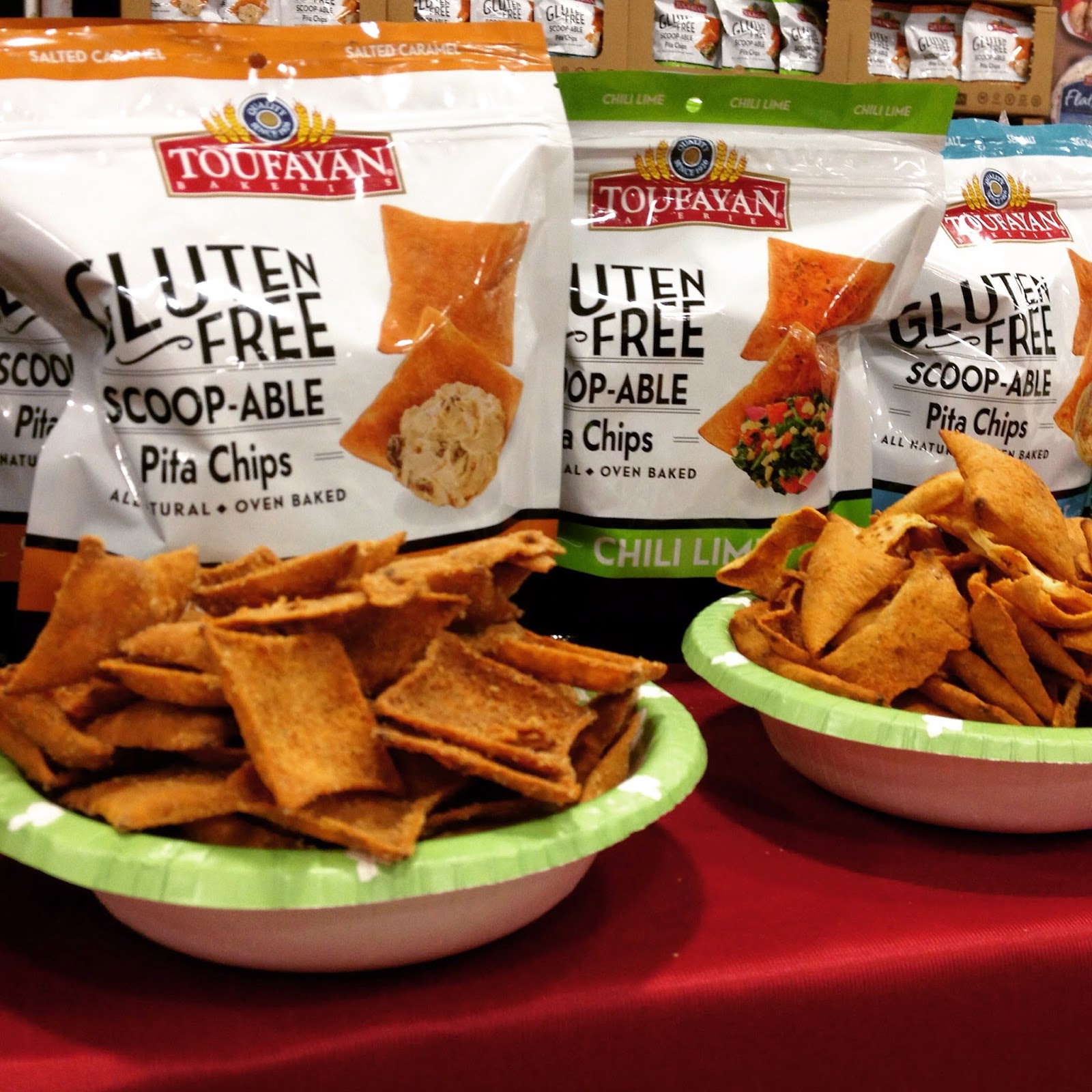 Flour 'n' Spice, another vendor who made quite a splash, was familiar to me from my visit to their Melbourne bakery over winter break. I was so excited to see them there, laden with plenty of colorful desserts to delight. When I was told they had gluten and dairy-free macarons, I pulled out my wallet on the spot and promptly bought a half-dozen. I'm not going to lie- they served as my totally unhealthy "lunch" that day. I bought a trip of flavors including strawberry, lemon and a dark chocolate and each was more delicious than the next. The lemon was sweet, citrus-y, and sour with a luscious cream in between. The strawberry was sweet and simple with a strawberry cream, and the chocolate was rich, decadent with a fudgy interior. I dare say they were the best macarons I've had to date, and could have made authentic French bakers jealous of Flour 'n' Spice's baking mastery.


Mina's Gluten-Free is a company that falls into my "unfamiliar" category of brands. Starting as a food service vendor offering wholesale solutions, Mina's is taking a turn into the retail market by entering stores with her mixes and flour blends. I had the opportunity to talk extensively with Mina herself before the show; she's the real deal and is one smart cookie when it comes to gluten-free baking needs. I love her commitment to making products safe for many dietary restrictions, as well as making sure they're versatile, reliable, and made with as many real and organic ingredients as possible. I sampled her pumpkin bites made with the flour and was blown away by their perfect texture and moist crumb which won me over in one taste.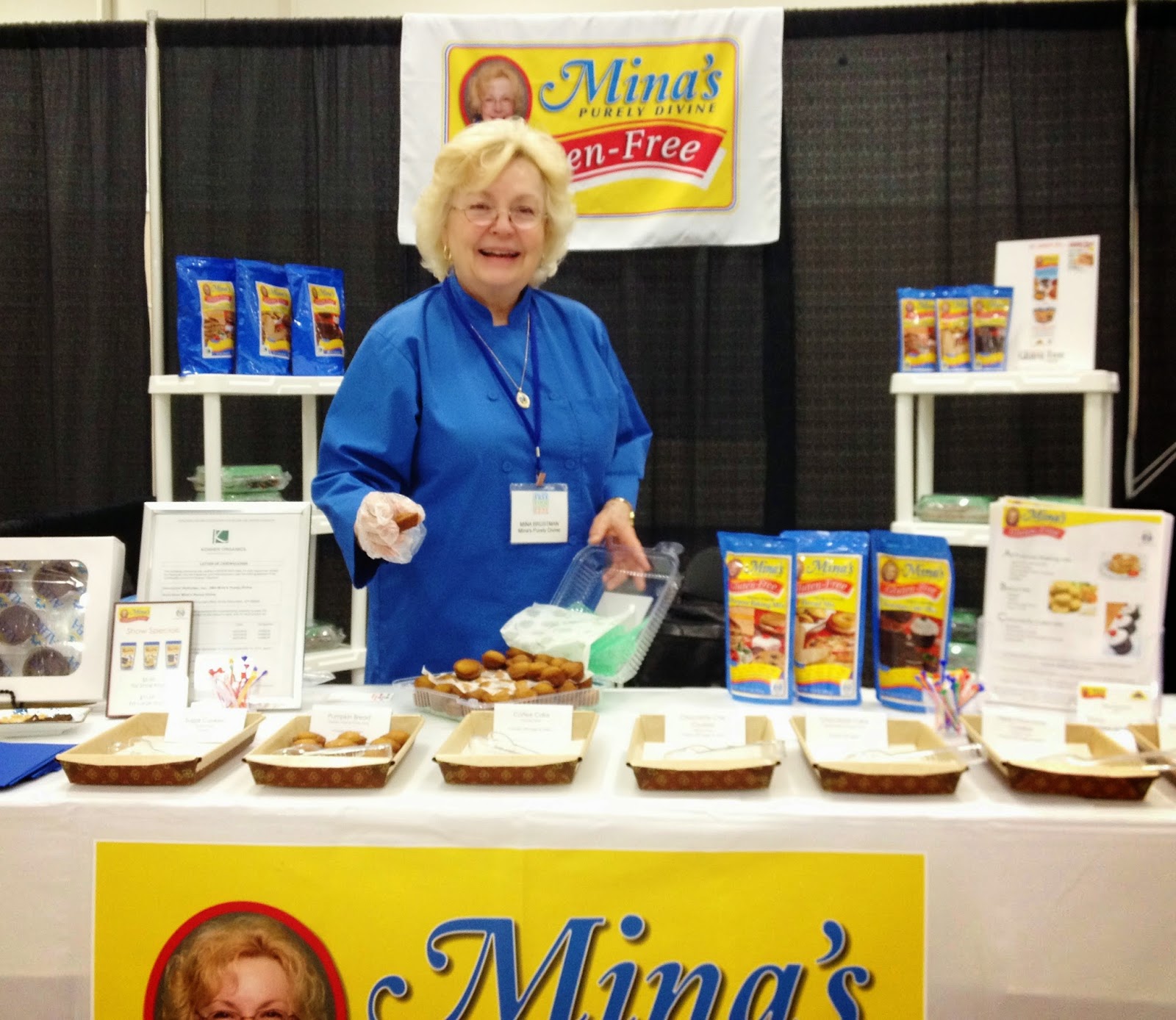 Next up in this recap is DeLand Bakery, a company I've been familiar with for quite a while. Now fully operational with their 100% dedicated bakery, I was eager to check out their non-bread products that I was not as familiar with. First up was the oatmeal cookies which were crunchy and hearty with notes of brown sugar. The brownie I sampled was rich, thick, and fudgy, a delightful combination for those missing these decadent treats. The chocolate chip cookies, while seemingly plain, were really quite good and reminiscent of the Chips Ahoy cookies of my glutened childhood. I made a mental note to visit their DeLand market/store next time I'm in town to load up on these sweets.



With all of the baked goods featured above, you might be tempted to think that nothing healthy was available to taste. Garden Lites, a vegetable-based line of entrees, baked goods, and souffles, brought the power of vegetables to the show with their line of frozen foods that could fool your tastebuds into thinking they're far more unhealthy than they actually are. I loved that the muffins were fluffy, rich, and chocolaty, yet the first two ingredients are zucchini and carrots. Talk about tasty treat for kids and adults alike!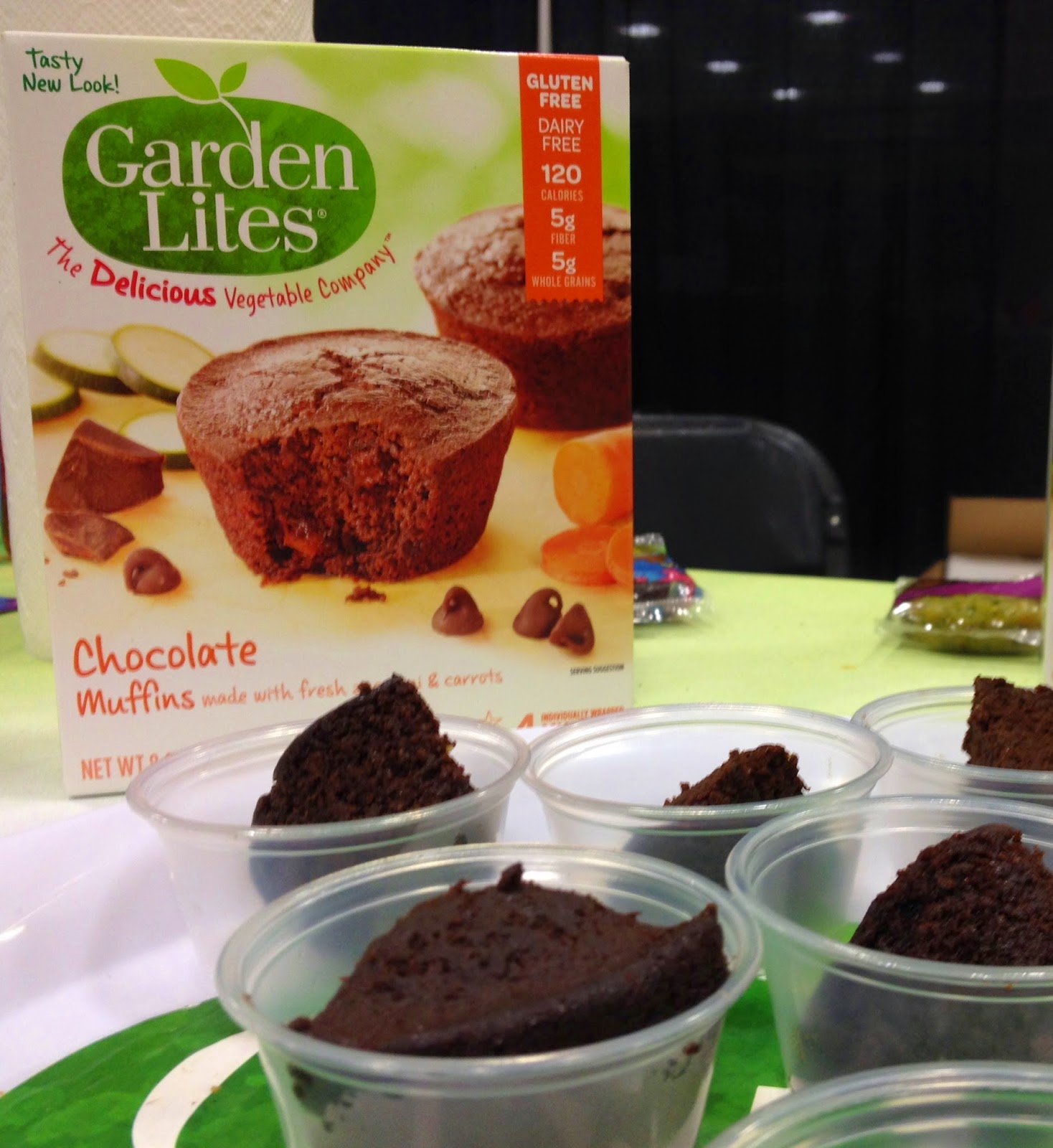 The last of my notable mentions goes to Namaste, a trusted and reliable gluten-free and food allergy friendly brand I've relied on for golden, crispy waffles and crunchy pizza crusts. They've recently gone through a makeover and have beautiful new boxes to replace their iconic brown bag packaging. They also are welcoming new flavors to their family including a pumpkin baking mix that promises to render moist, flavorful muffins and more. I hadn't realized that they also serve up soup cups, pastas, and breading mixes, and will definitely be looking for these at local stores such as Whole Foods and Publix.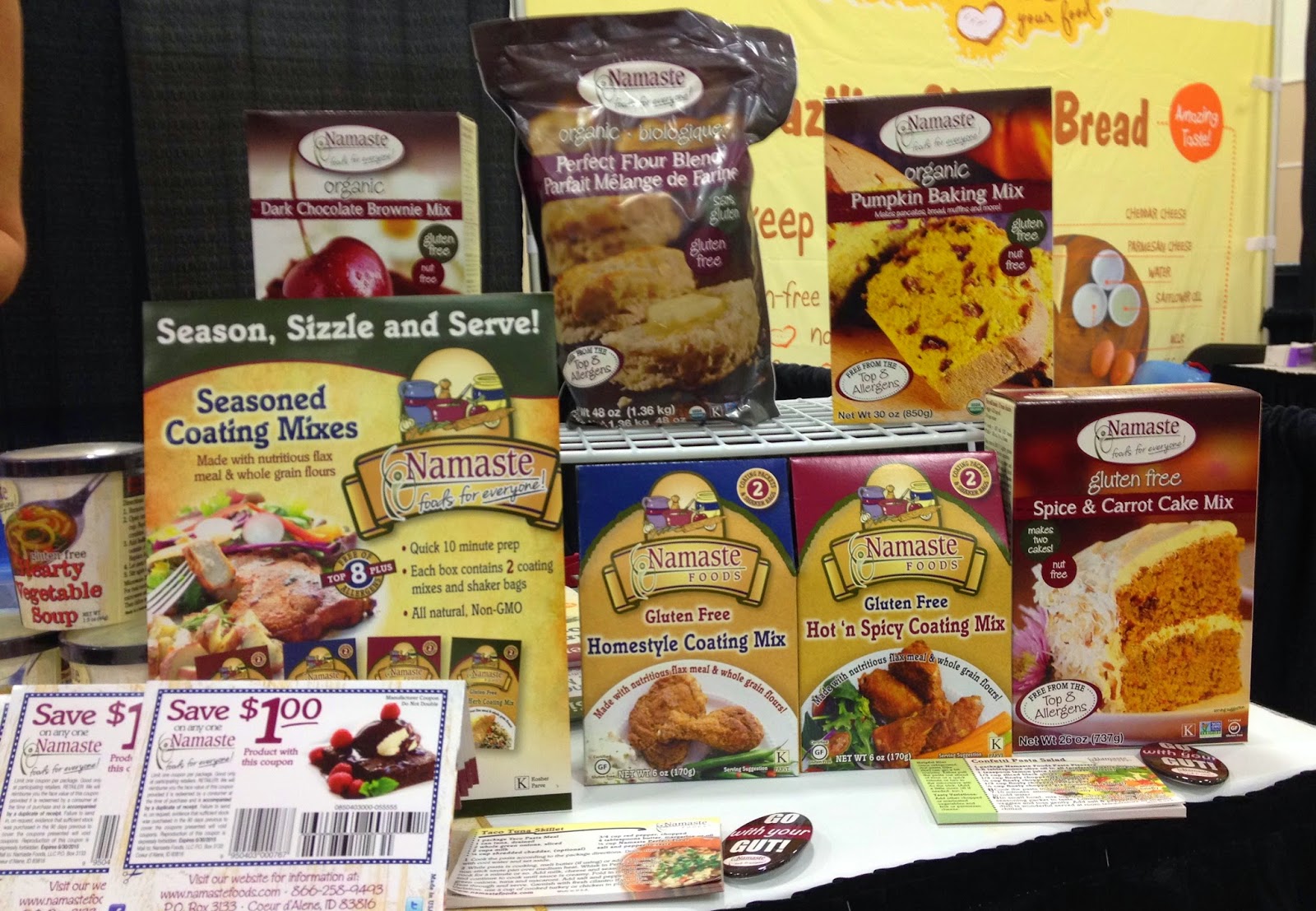 Although there was a whole packed schedule of speakers and demos, the only one I caught that weekend was Jules Shepard's Cuban bread demo. As a Florida girl growing up with Cuban bread and Cuban sandwiches a staple of my diet, I've been looking for a way to satisfy the baguette-sized whole in my gluten-free heart. Jules' presentation was super informational and packed with handy tidbits to turn the mystifying act of baking bread into a totally doable feat for us mix-reliant bakers. At the end, we got to taste this elusive zebra of gluten-free food, and boy did it satisfy. Crunchy on the outside and soft on the inside with the sourdough-like signature taste of Cuban bread, her bread was divine, but my little sample was gone too soon. I stopped by her booth later to see if I could nab a second slice, but found I was too late to the party. Her flour is available online and in stores in Maryland, so I hope to pick up a box for dorm baking once I return up north.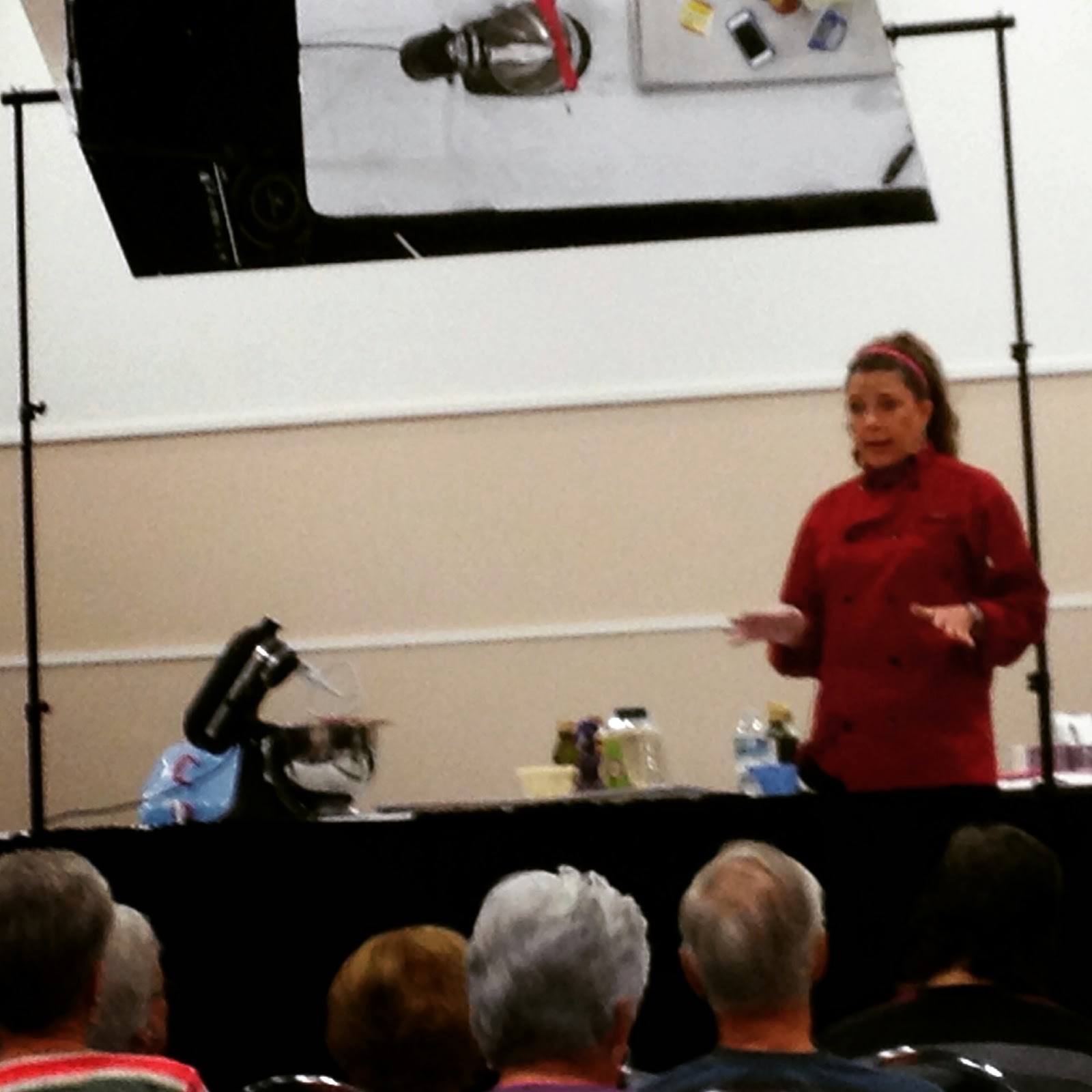 Overall, I had a great time. The samples and vendors were great and the sense of community was uniting and strengthening. I really enjoyed hanging out with Pam Jordan from I'm a Celiac and Cindy Gordon from Vegetarian Mamma who were fellow bloggers in the blogger booth. Both provided great tips and helped me feel more comfortable in my first "official" role as a gluten-free blogger covering a show. I also enjoyed hanging with the show staff and volunteers who kept the day from dragging and kept me laughing and smiling. They keep it real, and the event would be nothing without their dedication and hard work.


As it turned out, I was quite overwhelmed by the long day and my subsequent birthday dinner afterwards, and couldn't make it to the second day of the event. I wished I had gone to more speakers' presentations and demos because they were intriguing. I really hope the Fest makes a return visit to the Central Florida region next year (during my spring break ideally), but would definitely like to see them come to Tampa or Orlando for easier access, which might bring even more local vendors.


As a part of my March Madness series of giveaways and fun to celebrate my blog's birthday, I'm raffling off a stash of coupons and samples I nabbed from the show floor from companies such as Enjoy Life Foods, Garden Lites, and Namaste. If you couldn't make it to the event, or lived too far away to consider it, definitely throw your name into the giveaway to get a package full of fun fresh from the Sunshine State. It's not guaranteed to bring warm weather and palm trees, but will give you a taste of the fun of the Fest. Note: winners will have to provide a mailing address, and entrants are limited to residents of United States.


a Rafflecopter giveaway

Disclaimer: I was provided all samples free of charge (except for Flour 'n' Spice which I purchased independently). I was not influenced or compensated in any other way, and all opinions reflected are mine, and mine alone.