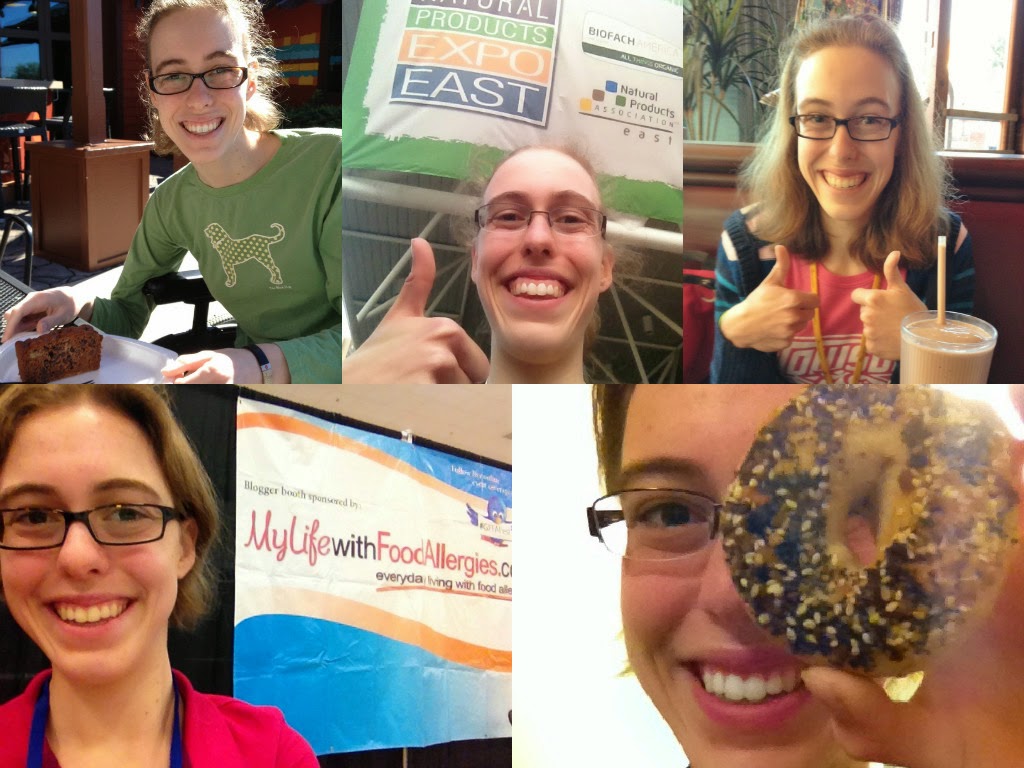 March has been a pretty fabulous month for my blog and me. Celebrating a year of gluten-free blogging and my own birthday, there's been plenty of celebrations to go around. Throwing a spring break with two gluten-free expos in two states into the mix, and you can see why I feel whiplash from all that's been going on.


Wrapping up the month, here's my round-up of my favorite products that have caught my eye this month. With all the tasting and testing, it's been fun to discover products from known and unknown brands alike.



Tres Pupusas
Inspired to check out Tres Pupusas from the rave reviews of fellow blogger Anna from Gluten Free Jet Set, I headed to my local Baltimore Whole Foods and came home with their vegan black bean and sweet corn flavor. Popping it in the oven to cook, the stuffed corn tortillas emerged hot, and perfectly sized to be handheld food. Despite not being a fan of corn, the cute cakes won me over with their golden outer layer and black bean dominated interior. With four cakes in one box, I could easily eat one for a study snack, or double up for a satisfying meal.
For more information about Tres Pupusas, click here. Note that not all of their varieties are vegan or dairy-free.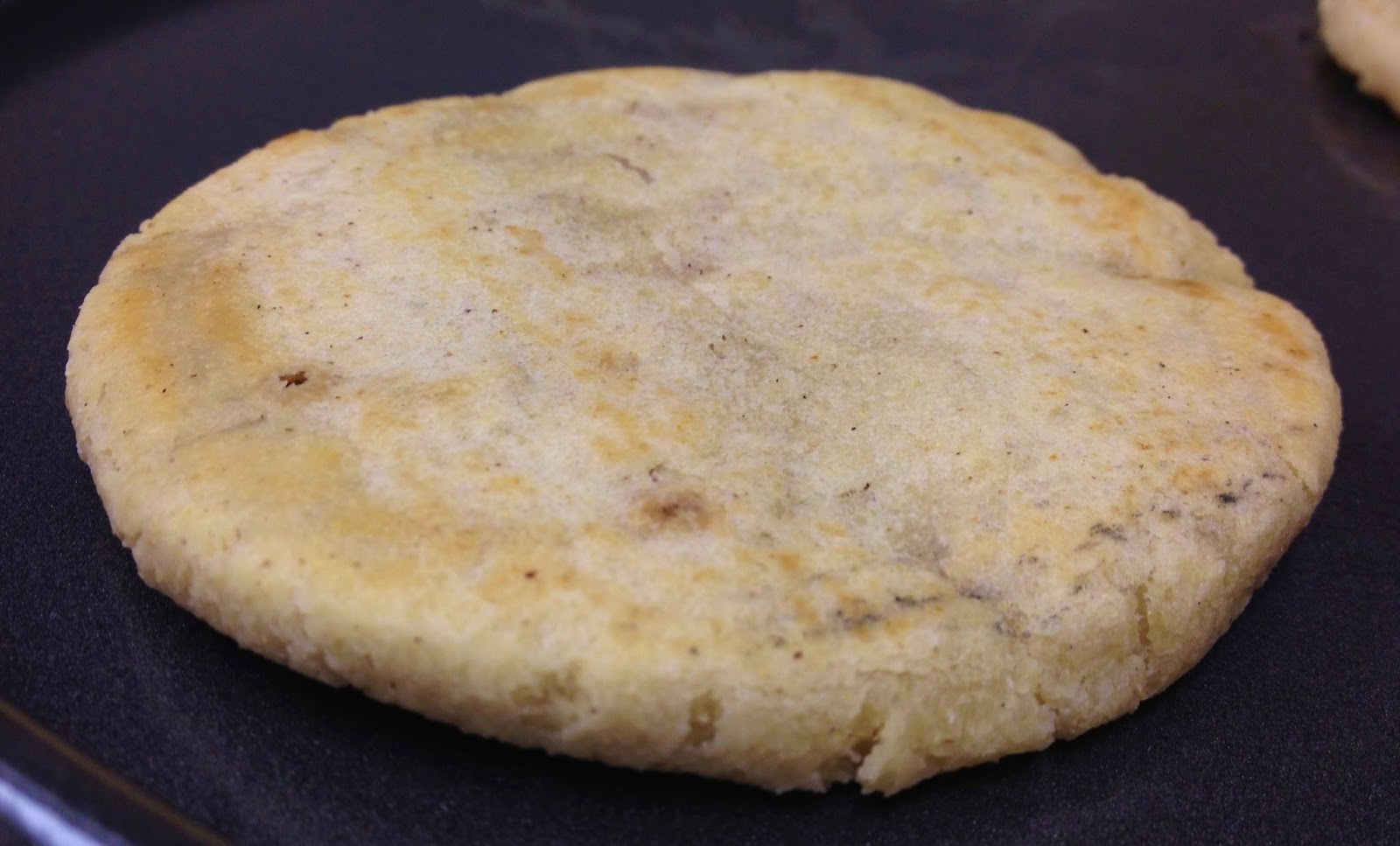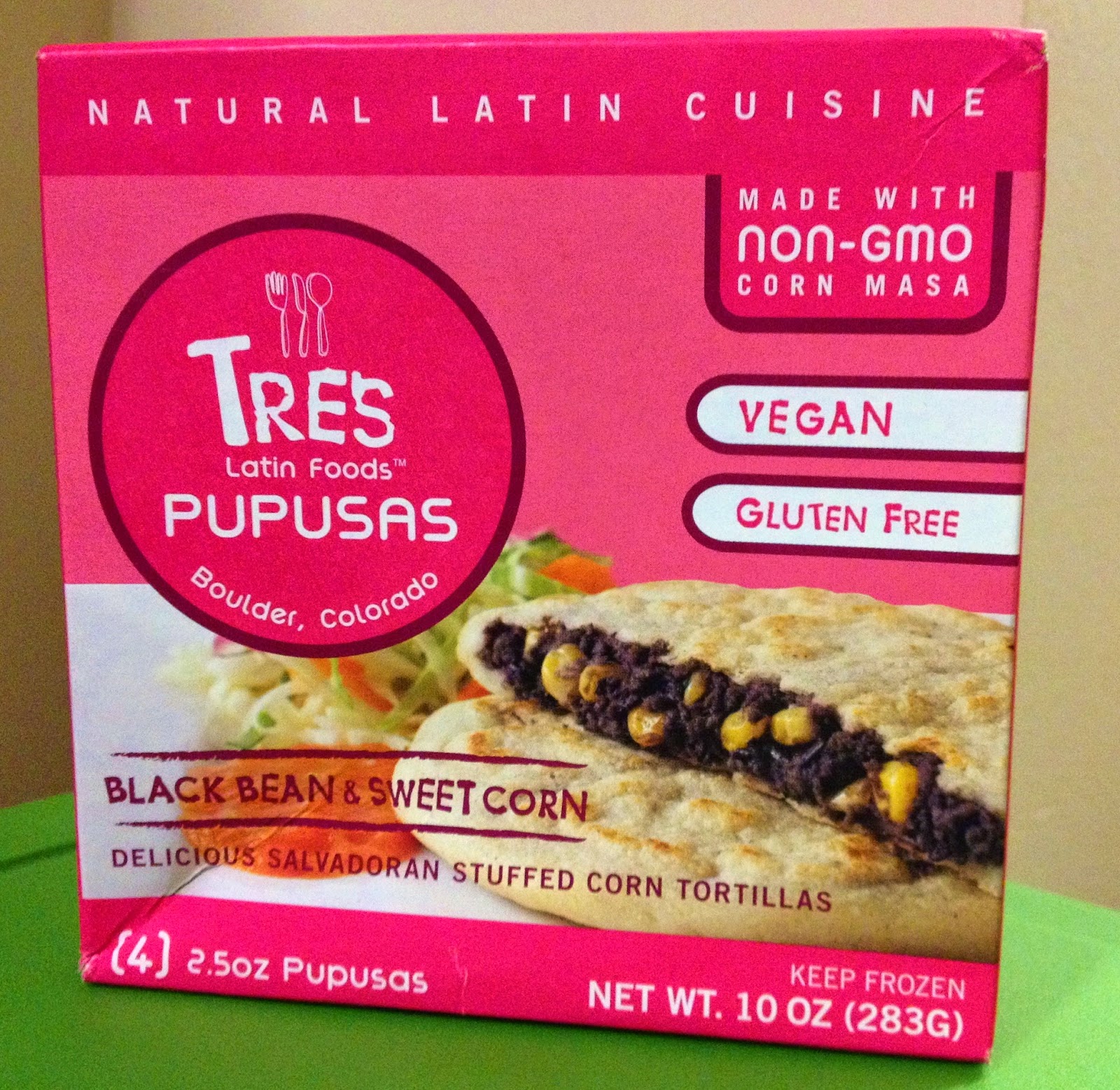 Canyon Bakehouse Rosemary and Thyme Focaccia
Despite being cut off from 99% of the breads out there, I'm always seeking really good gluten-free breads to fill the gluten-laden hole left in my heart. Wanting to branch out and try a new brand after goring bored with my reliable staples, I picked up a loaf of Canyon Bakehouse's rosemary and thyme focaccia. Sold frozen, it softened up nicely when left to defrost, and had the perfect amount of chewiness and breadiness. Slicing it in half, I turned the loaf into a makeshift pizza crust and it performed even better in the oven. Retaining its soft, chewy interior but crisping to a crunchy crust on the bottom, the pizza was downright delicious and hands down one of the best homemade pizzas I've ever had.
For a listing of their full product line, and a store locator, visit Canyon Bakehouse's website for more information. I found the loaves at my local Whole Foods in Baltimore, and have also spotted the bread at Hoover's Market in Altamonte Springs, FL. The bread does contain eggs, for those who are wondering.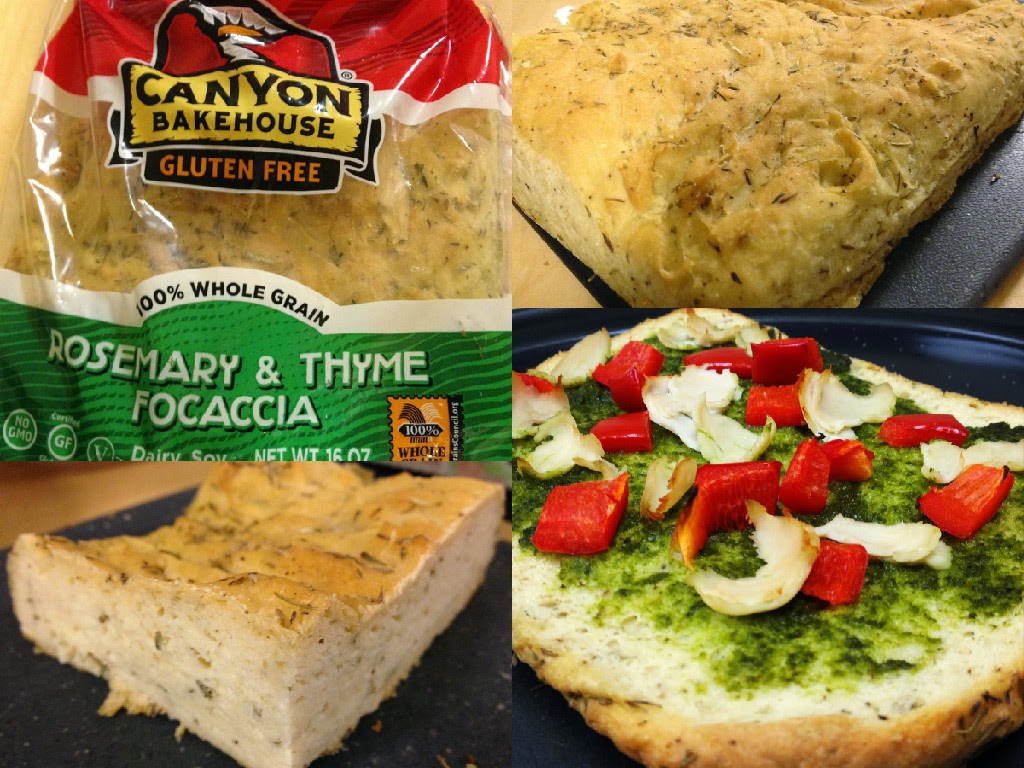 Blue Horizon Maryland Style Crab Cakes
Straddling my dual alliances to Florida and Maryland, I chose to indulge my Maryland half when I spotted Blue Horizon's Maryland style crab cake at Fresh Market. It's rare to find local restaurants that serve up gluten and dairy-free crab cakes, so finding this box of two frozen patties was a real treat- and less expensive than restaurant versions as well! Once baked and browned in the oven, the cakes form a nice, crunchy exterior and are more crab than filler- the ideal crab cake. Not one for mayonnaise, the condiment's presence actually did not bother me at all, and the two-pack of cakes easily made for two easy meals during my busy weekdays.
The crab cakes do contain eggs, soy, fish, and crustacean, so are not the most allergen-friendly. For more information about them, check out Blue Horizon's website for more information.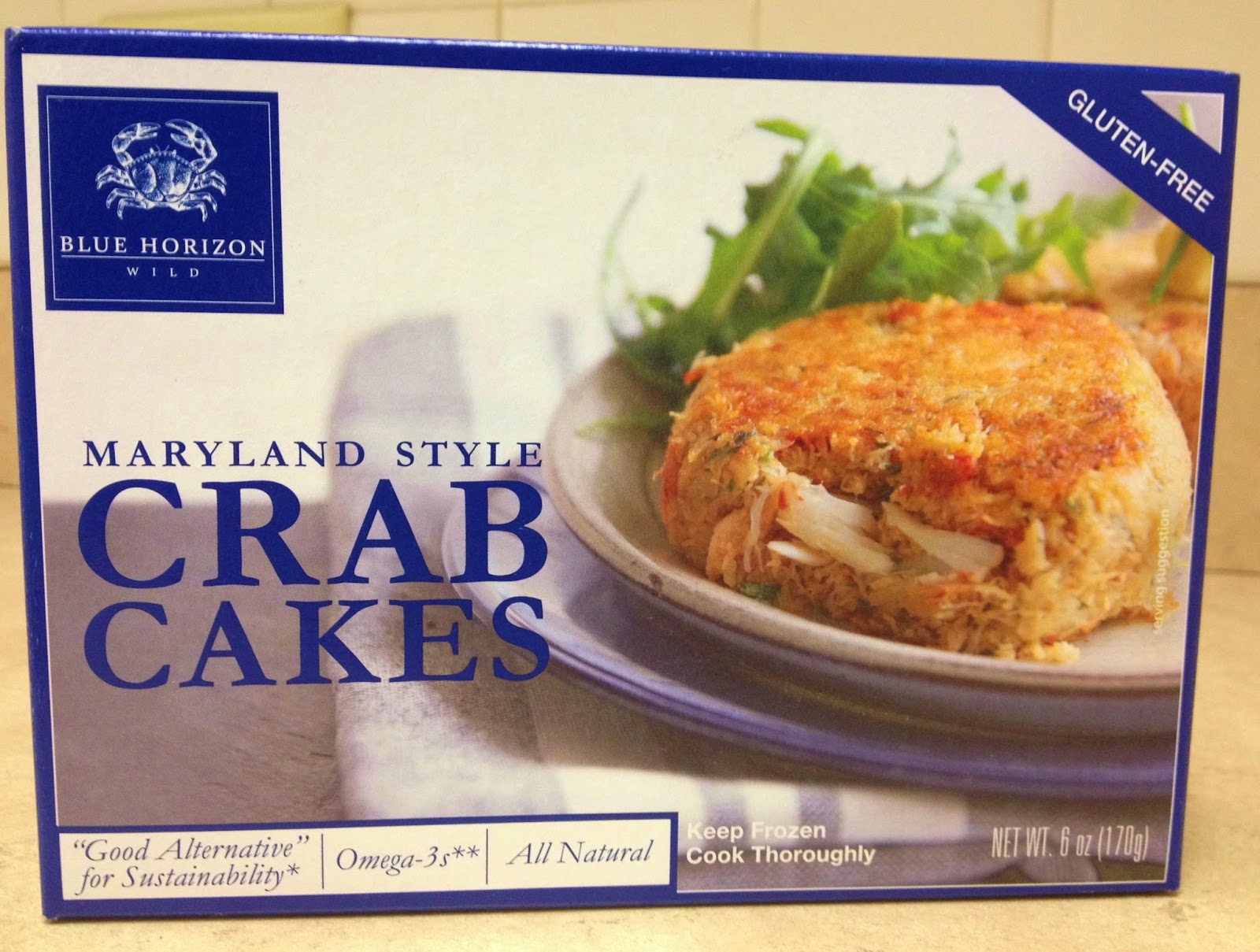 Kirkland Signature Almond Butter
Costco is one of my favorite places to shop- both for the value, and exhilaration of finding products both familiar and exotic. I've come to rely on them as my almond butter supplier as they offer larger than life jars at a smaller-than-average price. In the years I've been buying almond butter, I've seen many brands cycle through, but was delighted to find that their generic Kirkland Signature label is now making their own. Made of almonds-only with no added oils, salt, or sugar, this is almond butter how nature intended, and is creamy, rich, and does not require super hero strength to stir to a spreadable consistency. As an added bonus, this new blend is even cheaper than my last purchase of almond butter from the 'Co!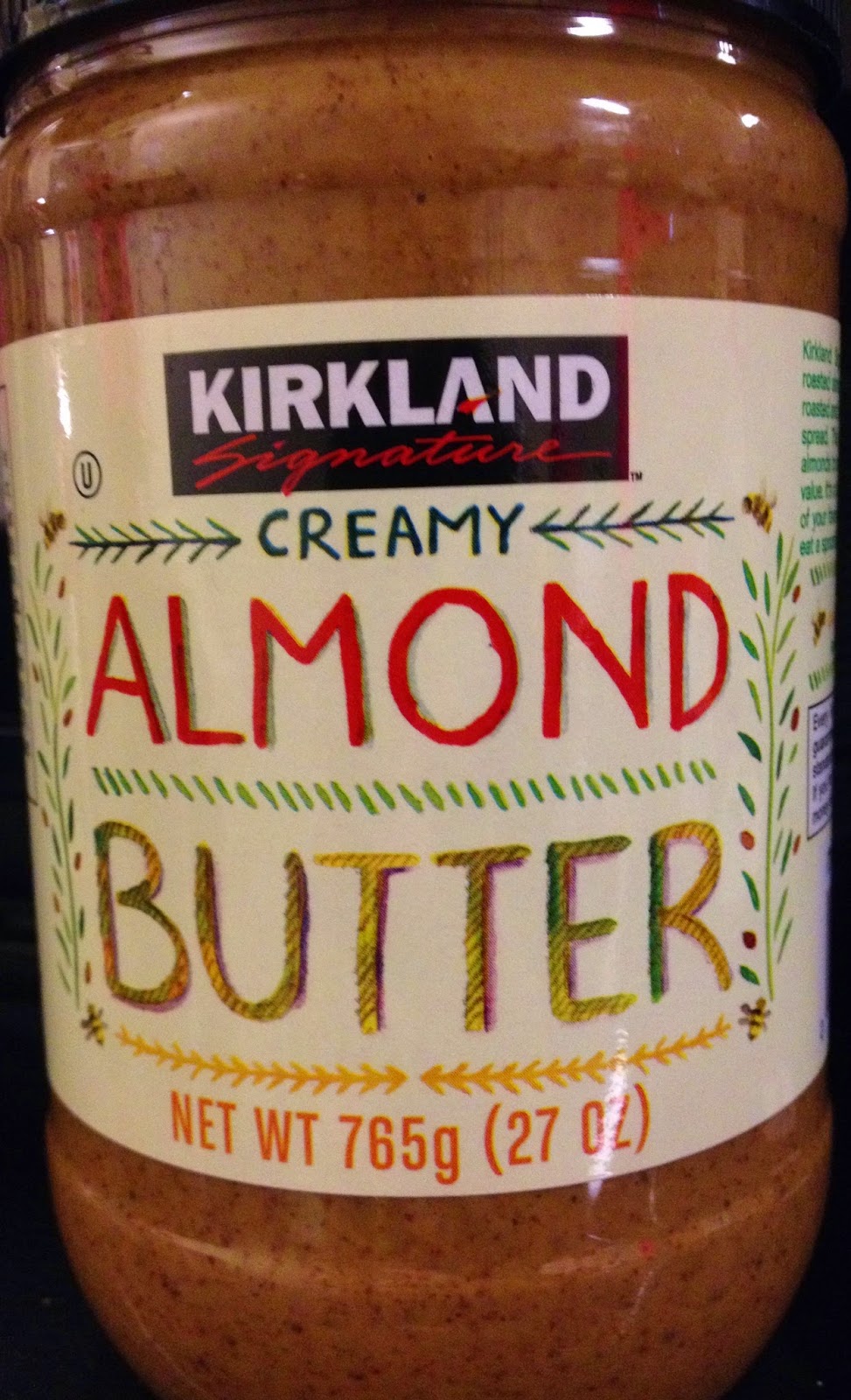 Disclaimer: This review is current to the original publication date. Updates will be noted. Ingredients and manufacturing processes can change without notice. Each product should be reviewed for individual nutritional needs. Feel free to to contact me with any questions or comments. I purchased all of the items featured in this post independently and it is a reflection of my personal opinion.