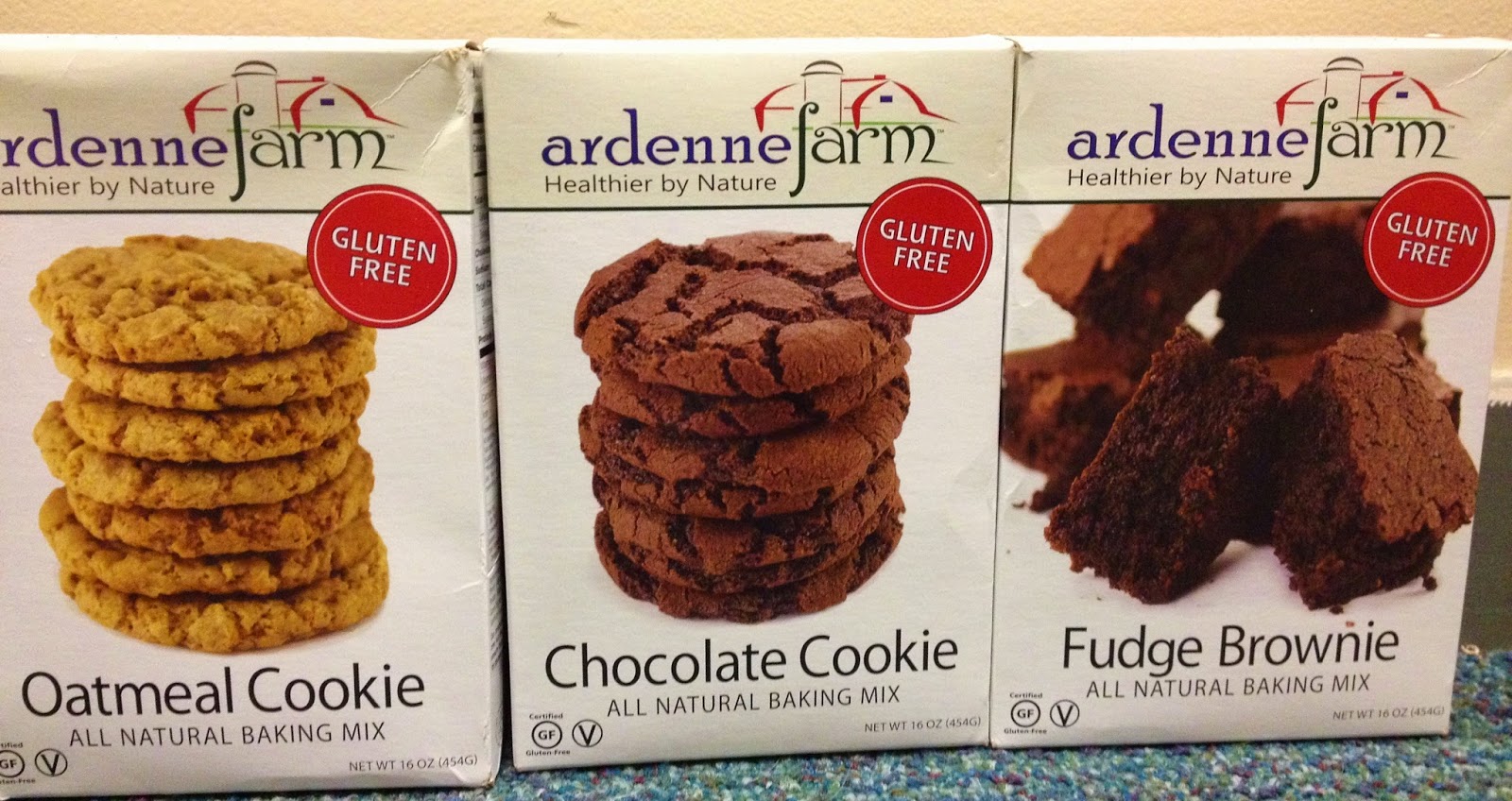 April Bake Shop is my month-long focus on all thing baking. Covering brownies, cookies, waffles, and more, I've got you covered. Stay tuned throughout the month to see what I'm next baking up! Want to catch up with other installments in the series? Check out the parent post at this link.


As April is fast leaving, making way for May, one of the final installments in my April Bake Shop series is Ardenne Farm, who is in no way least in going last. I first made their acquaintance at the Natural Products Expo East here in Baltimore, unexpectedly hooked by one downright delicious oatmeal cookie.


Locally based in North Carolina, Ardenne Farm is a small company whose reach is growing ever larger as they expand into the southeast and northeast. Finding myself in their backyard during spring break, I made sure to pick up a trio of their mixes for later baking experimentation: oatmeal cookie, chocolate cookie, and fudge brownie.

Ardenne Farm is perfect for bakers with all sorts of dietary restrictions and restraints. Each of the mixes is:
Certified gluten-free

Dairy-free (including lactose and casein)

Soy-free (except for the chocolate chip cookie mix, which I did not buy)

Peanut and tree nut free (and dedicated facility)

Non GMO

Vegan (when made with dairy and egg substitutes)

No chemicals, preservatives, artificial flavors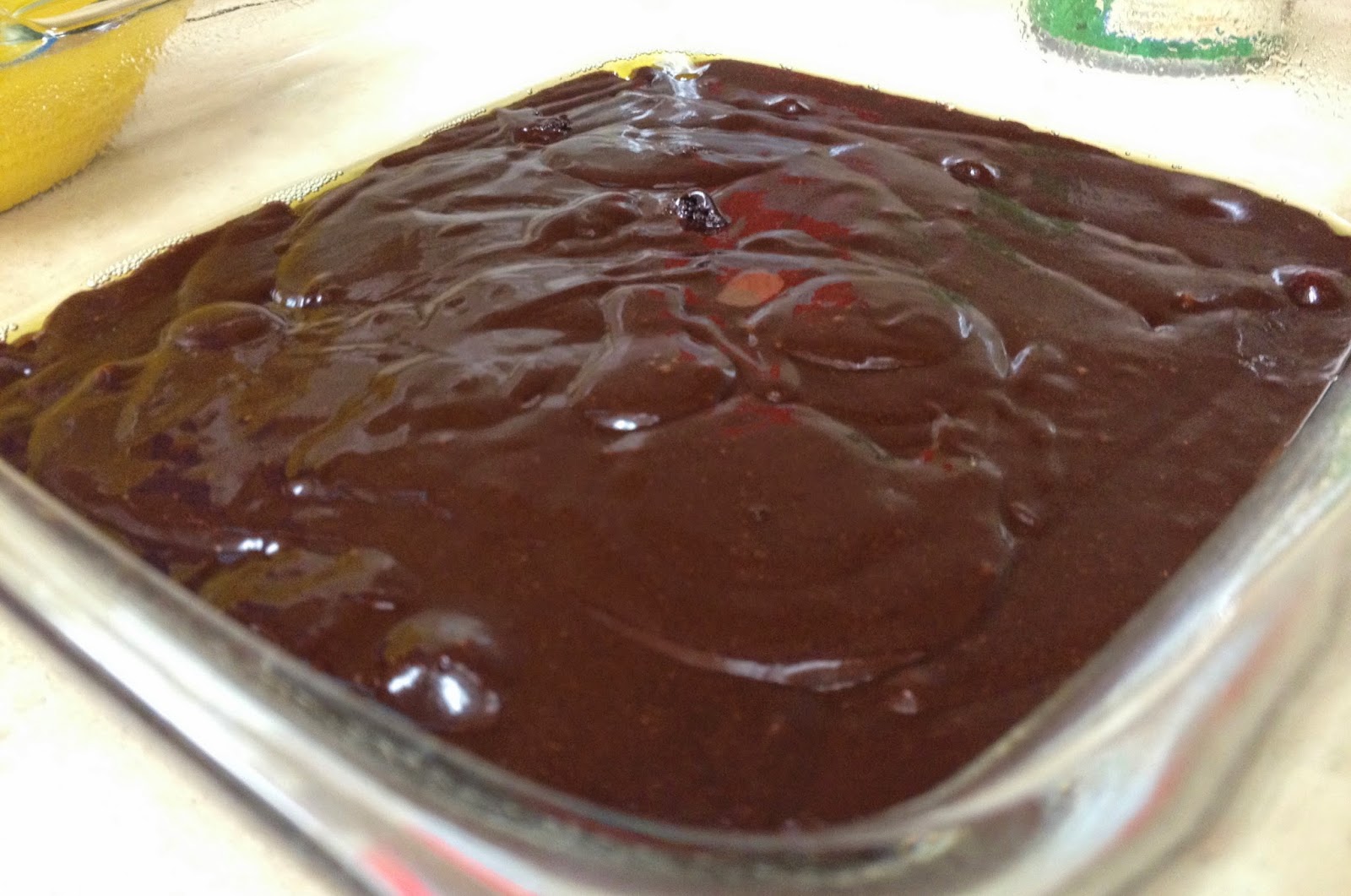 Starting first with the brownie mix, it's pretty simple to put together. Vegetable oil, water, and two eggs, are all that's required, and with several strokes, a thick pudding-like batter is ready for baking.


Most of the time, when I make brownies, they need a longer bake time to "set" and bake all the way through. Not these though, true to instructions, the brownies were good to go, and had a nice "crust" on top. Letting them cool several hours before cutting into them, when I finally got to taste test, I melted into a delicious pool of rich chocolate decadence.


True to their name, the brownies are really fudgey, as they feature folded-in swirls of thick, creamy fudge throughout the moist crumb of the brownie. Not too sweet, the brownies are rich and moist, rendering the most delicious brownies I've made so far- and that's only on my first attempt baking!




Having first tasted the oatmeal cookies at Expo East, I couldn't wait to try my hand at baking up a batch myself. Requiring only butter (I used Earth Balance soy free baking sticks) and water, the cookies come together quickly, as the brownies did, and from the start are unmistakably oatmeal-y with their large, visible, rolled oats. Liking my cookies a little crunchier than soft, I baked them a little longer than recommended.

As they emerged golden brown and sweet smelling, I knew they were going to be downright delicious. Putting oats first as an ingredient- not sugar as in many brands- the cookies are hearty and healthy (for cookies) without being overly sweet or oily. I liked how the brown sugar complemented and supported the oats, the two ingredients making a classic couple needing no extra ingredients. While crispy on the bottom, they remained chewy in the center, perfectly capturing my idealized cookie.





The third amigo in the trio of mixes I bought was the chocolate cookie mix, perfectly meshing the concept of a cookie and a brownie. This mix requires only butter (see my butter substitute above) and water, and soon makes a thick dough, from which cookies can be easily portioned out.




Like the oatmeal cookies, I cooked these a little longer than recommended, but unlike the oatmeal, the cookies flattened and were more "mushy." As I let them cool on wax paper, the cookies hardened up, forming a nice crunchy exterior and gooey, chewy interior. Not as fudgy as the brownies, the cookies definitely paralleled in the decadence factor with their dark chocolate flavoring. Again, as not a chocolate dessert-liking person, these easily won me over, as well as several lucky taste testers in my dorm! This mix earned a two thumbs up from me, earning it's five star review in my book as the other two did.





As you can tell, Ardenne Farm not only won me over, but earned praise as one of the best mixes I've made to date. They make gluten-free baking not only easy and simple, but downright delicious too! No longer do I have to labor for the simple joy of brownies or oatmeal cookies, which is a big win for this college girl!


For more information on Ardenne Farm's whole line of gluten-free baking mixes, to find a local retailer, or order a box online for yourself click here.


Disclaimer: This review is current to the original publication date. Updates will be noted. Ingredients and manufacturing processes can change without notice. Each product should be reviewed for individual nutritional needs. Feel free to to contact me with any questions or comments. This review is a reflection of my personal opinion and has not been influenced in any way.