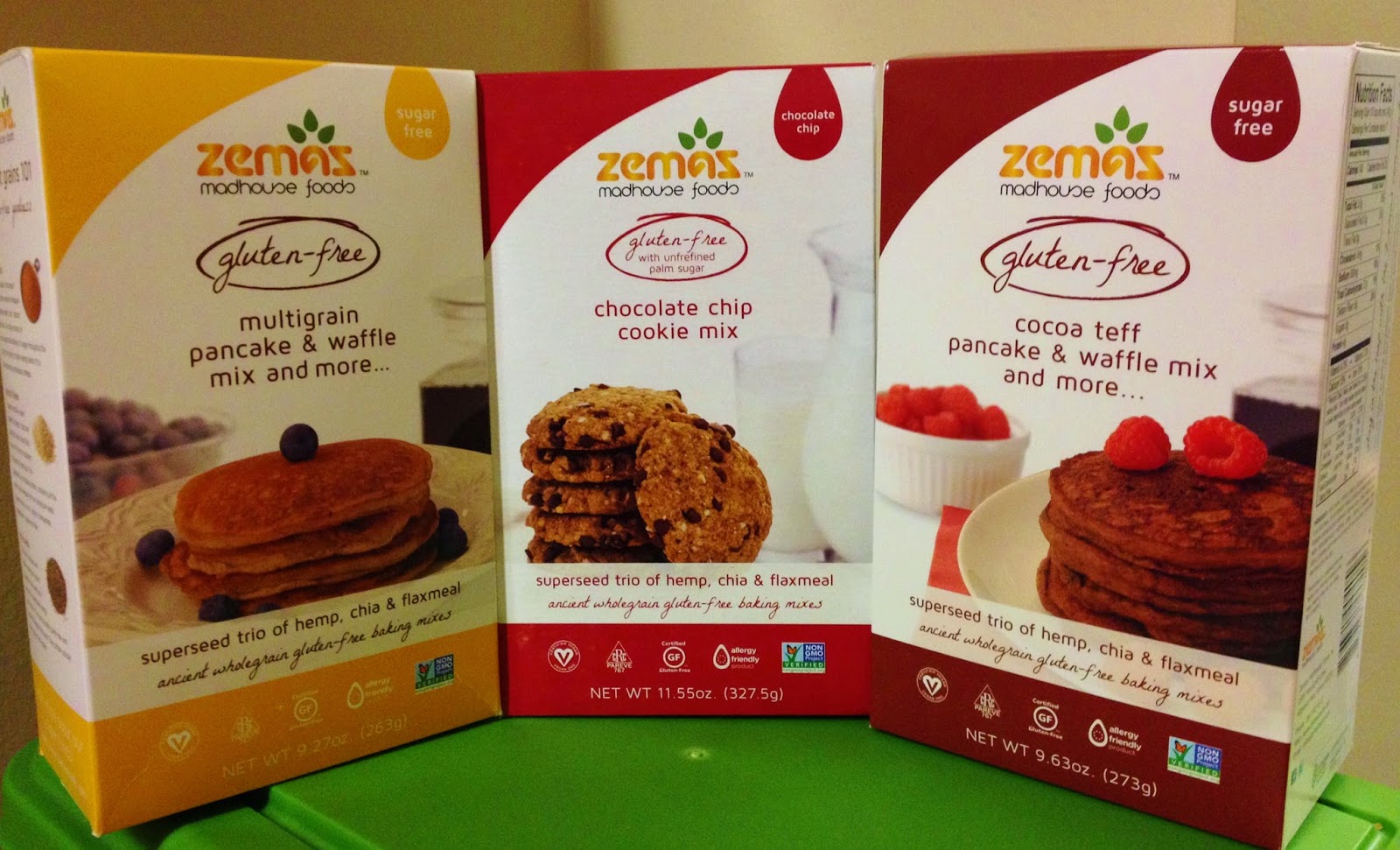 April Bake Shop is my month-long focus on all thing baking. Covering brownies, cookies, waffles, and more, I've got you covered. Stay tuned throughout the month to see what I'm next baking up! Want to catch up with other installments in the series? Check out the parent post at this link.


Zema's Madhouse Foods is a brand I first encountered at last year's Expo East. Wanting to explore more of their allergen-friendly, superfood-based products, I wanted to revisit Zema's to check out their cocoa teff waffles and chocolate chip cookies.



What's really cool about Zema's mixes, is that they are easily adaptable to fit any dietary need. Their full line of products is:
Certified vegan

Wheat/gluten-free

Dairy-free

Egg-free

Tree nuts free

Soy-free

Fish/shellfish-free

Non-GMO

Kosher
Starting first with the chocolate chip cookies, at first glance, it's hard to believe that these sweet treats are also pretty darn healthy too. Packing the power of ancient grains such as teff and quinoa as well as a superseed trio of chia, hemp, and flaxseed, these cookies pack a nutritious punch unmatched by their competitors. Throw in unrefined sugar to sweeten the deal, and the cookies are even more delectable.
Requiring vanilla, egg, and oil to make the magic happen (with alternate instructions for vegan preparation), the cookies easily come together and bake in less than fifteen minutes. Nontraditional in their taste and texture, don't expect them to be a replacement for more junk food-y cookies. Grainy, the cookies are faintly reminiscent of oatmeal cookies, but not quite. I wish the chocolate chips were bigger and more chocolaty, because as is they were a little tasteless. Nevertheless, the cookies taste was amplified by dipping them in cold almond milk, which upped the indulgence ante.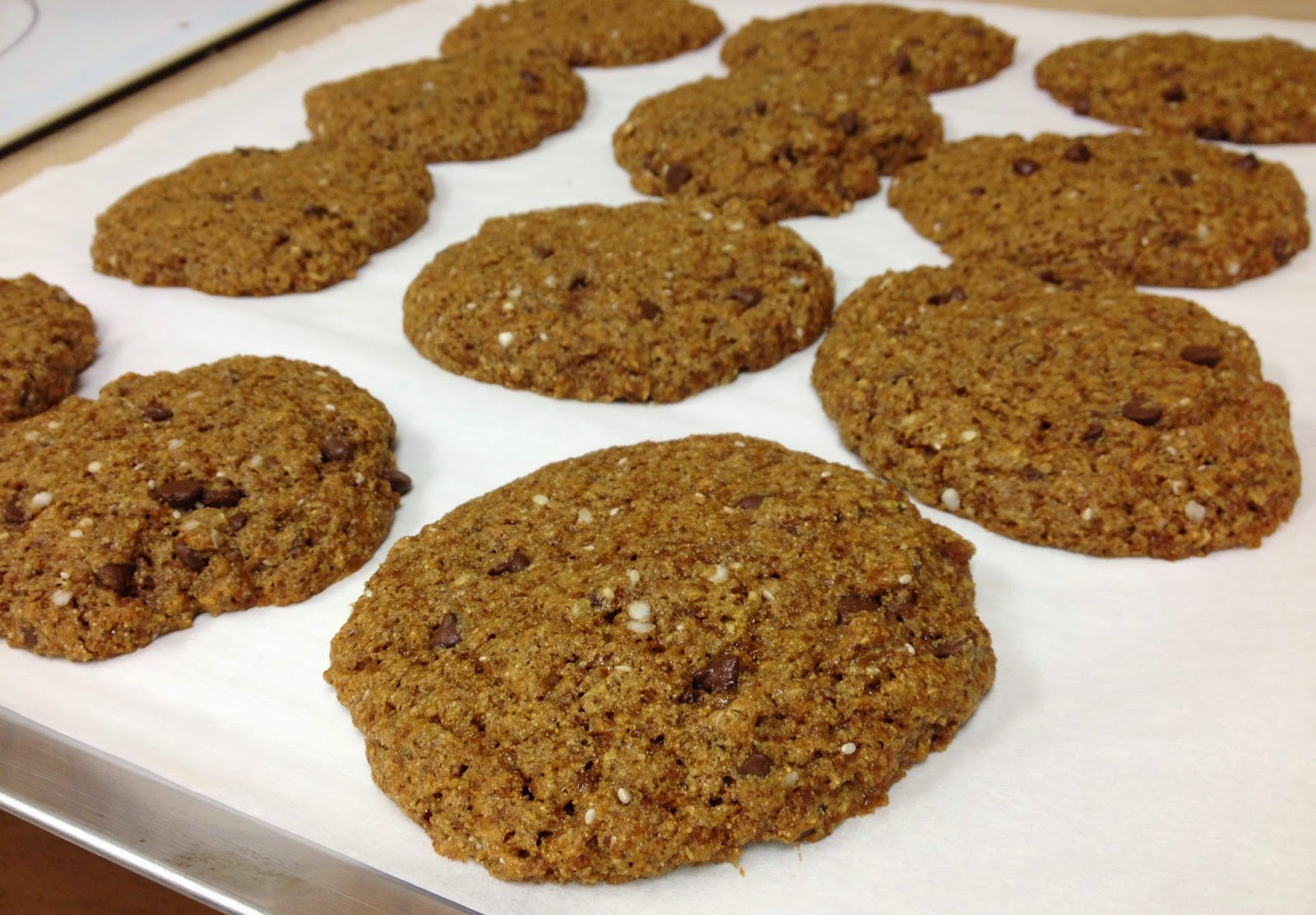 Also channeling the nutritious powerhouse of teff, hemp, chia, and flax, the cocoa teff pancake mix packs good-for-you-ness into a chocolaty package. This mix is naturally sugar free, but can be sweetened with honey (what I used) or maple syrup. Add to that almond milk, oil, vanilla, and an egg, the pancakes whip together fast and are soon ready for the griddle.


I found the mix to be rather thick, resulting in pancakes that were hefty but often not cooked all the way though despite being well done on the outside surface. While I liked the cocoa flavoring, I didn't think the pancakes were sweet enough, and found them to be heavier than I'd like. I imagine they'd be better with chocolate chips mixed in or with a sprinkle of cayenne pepper in the style of Mexican chocolate.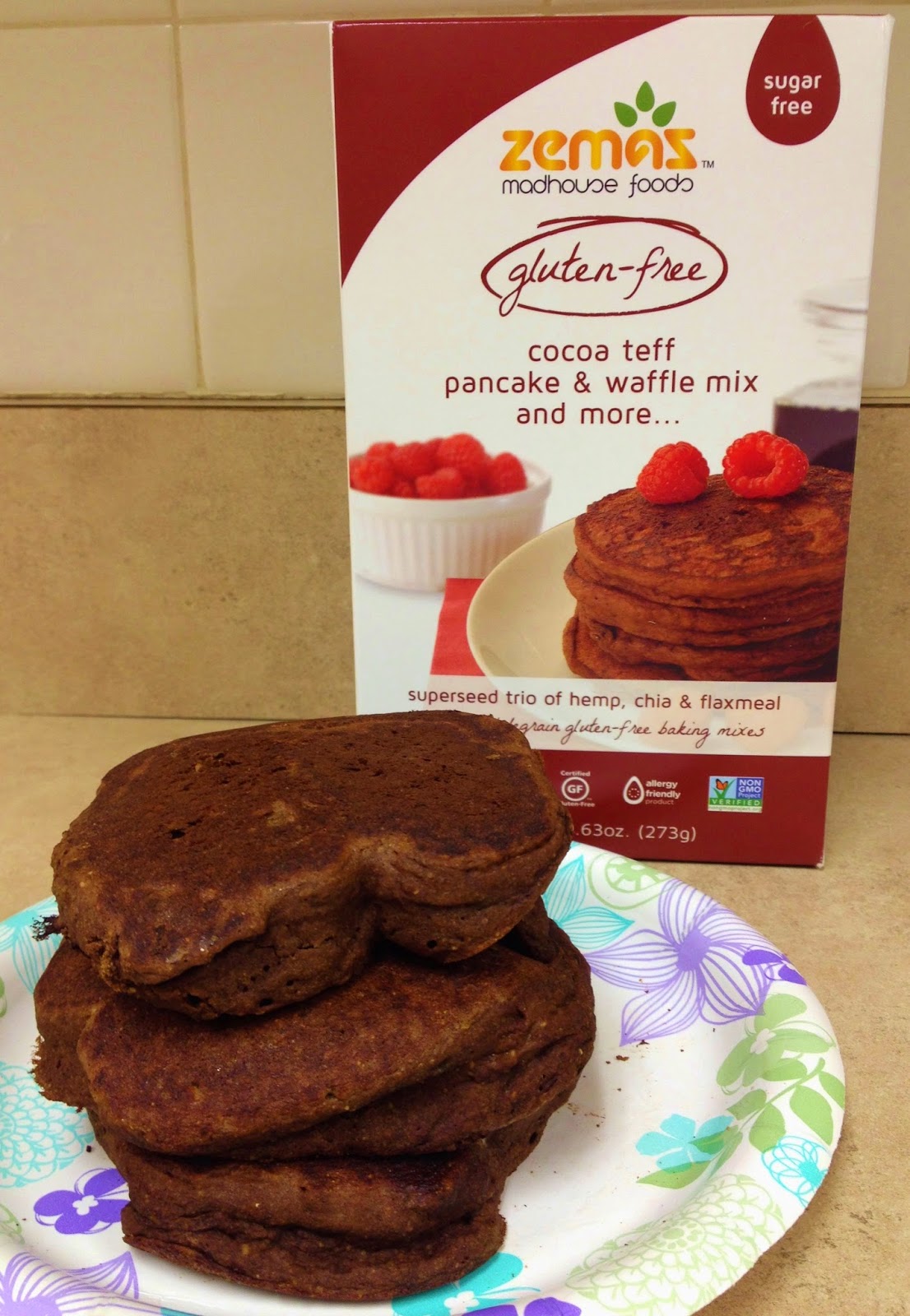 For more information about the third mix I bought (multigrain pancake mix), check out my previous review here. For more information on Zema's Madhouse Foods, click here. I ordered the mixes on Amazon, but they are also available at various stores.


Disclaimer: This review is current to the original publication date. Updates will be noted. Ingredients and manufacturing processes can change without notice. Each product should be reviewed for individual nutritional needs. Feel free to to contact me with any questions or comments. This review is a reflection of my personal opinion and has not been influenced in any way.