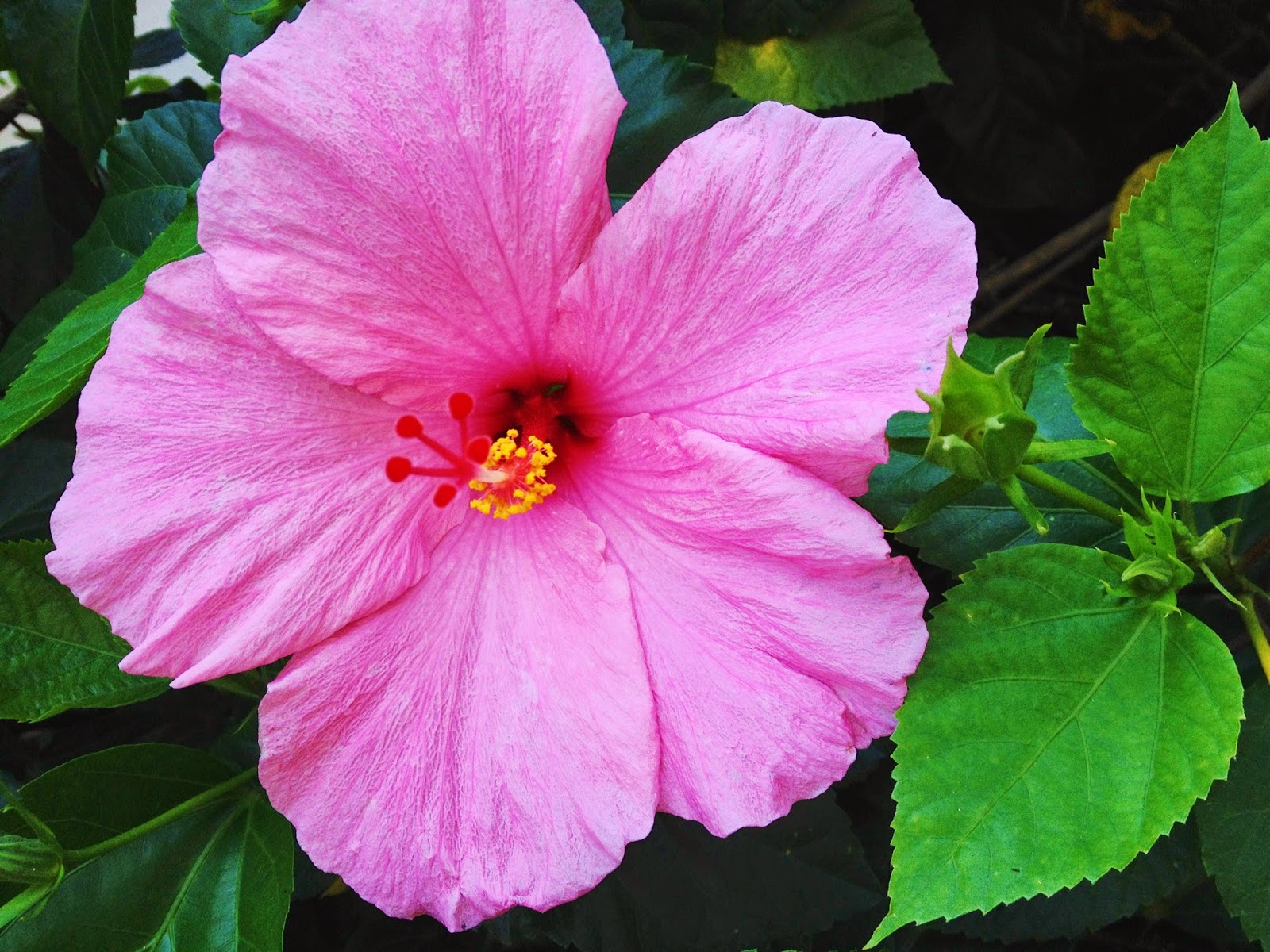 Spring has sprung here in Maryland, bringing with it the mad dash to the finish of my freshman year. While I'm enjoying the beautiful weather, and upcoming transition back to Florida, I'm not a big fan of the stress, studying, and other not-so-joys of an foreboding finals week ahead.


Luckily, the better weather has allowed to get out and about more, and peruse grocery stores both in my neck of the woods and in and around Baltimore. The discovery of new products has been the most welcome distraction from academia.

Jovial Gluten Free Tagliatelle
As of a few weeks ago, I was a total pasta doubter. The few brands and styles I tried were watery, weak imitations of the versatile Italian staple I loved as a kid. Enter Jovial's wonderful brown rice-based tagliatelle. The colorful packaging and allure of a delicious flat noodle were too much to resist and allured me into picking up a box at my local Fresh Market. Made with eggs, and 100% organic, the tagliatelle can truly be called authentic, as it is crafted in the land of pasta itself- Tuscany. Once boiled up, it's taste and texture is truly on par with its glutenous counterparts. The pasta twirls, holds sauces like a pro, and is not watery or dry at all.


I recently featured a recipe using this remarkable pasta here, using pesto and vegetables to craft a spring pasta salad. For more about Jovial, click here.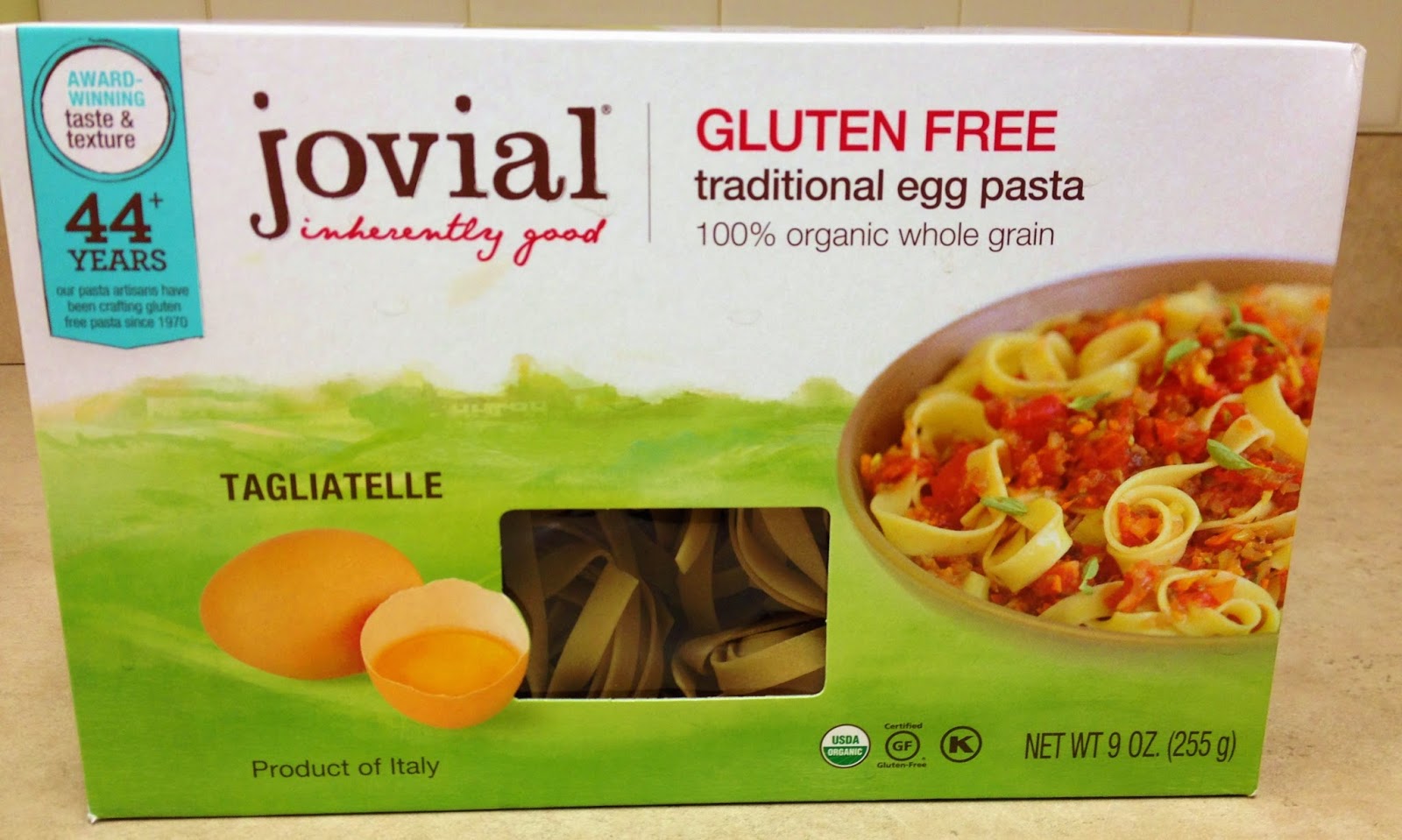 Silly Cow Farms Hot Chocolate
Another Fresh Market Find that had me jumping with joy was Silly Cow Farm's hot chocolate mix. Normally off limits due to dried milk, this mix is gluten and dairy-free, perfect for mixing with the non-dairy milk of your choice. I mixed it up with Califia Farms' almond milk (the only brand I buy), and it rendered a sweet, chocolaty brew. Although I never thought I'd be drinking hot chocolate in April, the chilly weather justified the hot brew. I cannot wait to enjoy this in a few short months as winter makes its return to Maryland!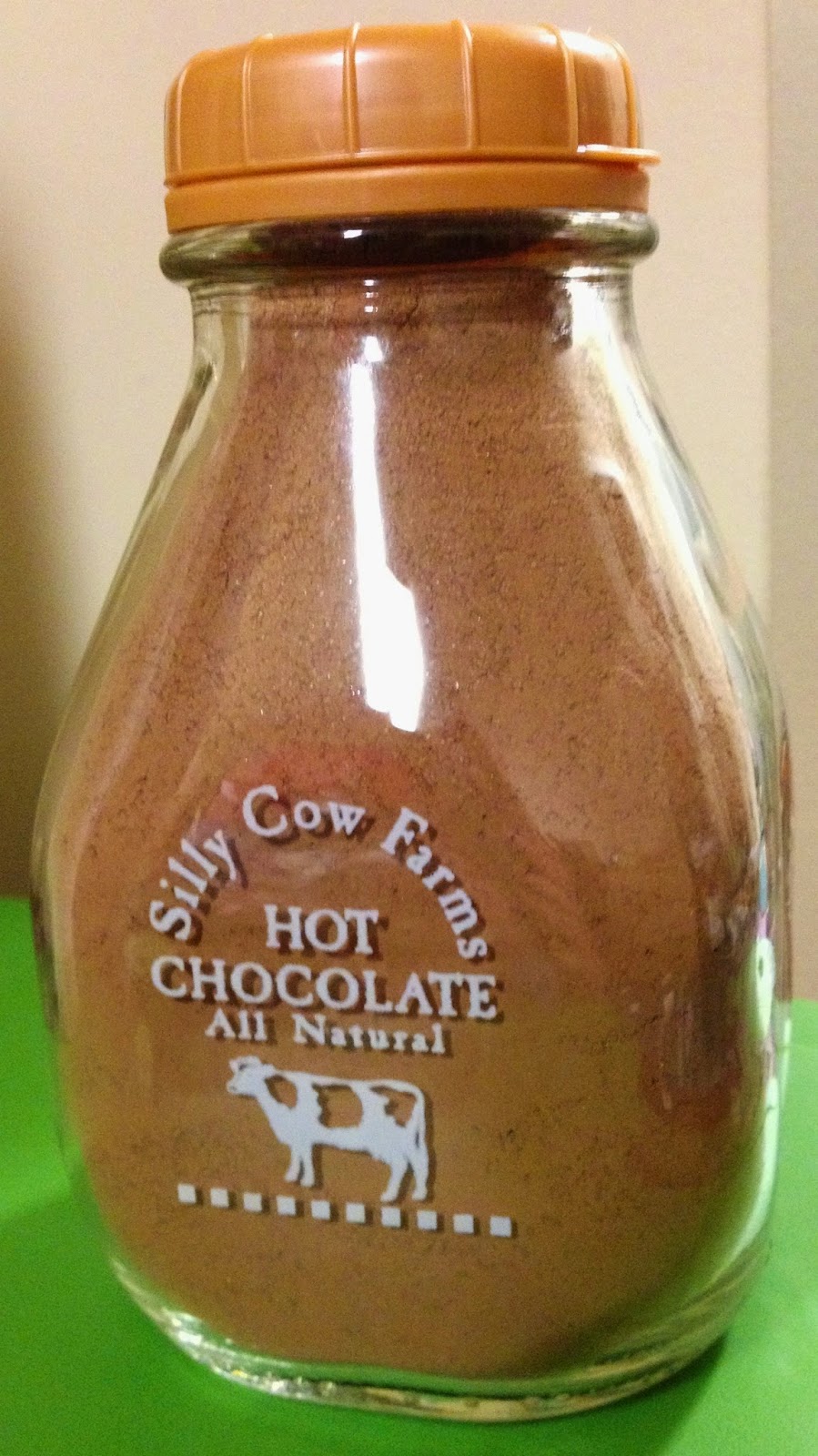 Artisan Bistro Sesame Ginger Wild Salmon
Salmon is a rare indulgence for college students. After all, it's usually priced far beyond my budget at restaurants and the fish counter. However, when I spotted Artisan Bistro's frozen salmon bowl at Whole Foods, I indulged myself. Cooking easily and quickly in the microwave, this meal makes cooking worry-free as there's no handling of the fish directly. The resulting meal is served over a brown rice/quinoa base with mixed vegetables. A sweet soy sauce adds flavor, and pulls together the whole dish. The salmon- the star of the show- is tasty and perfectly portioned, a real treat.


Artisan Bistro has a whole array of gluten-free entrees, meals, and bowls, which I will definitely be exploring in the future. For more information, click here.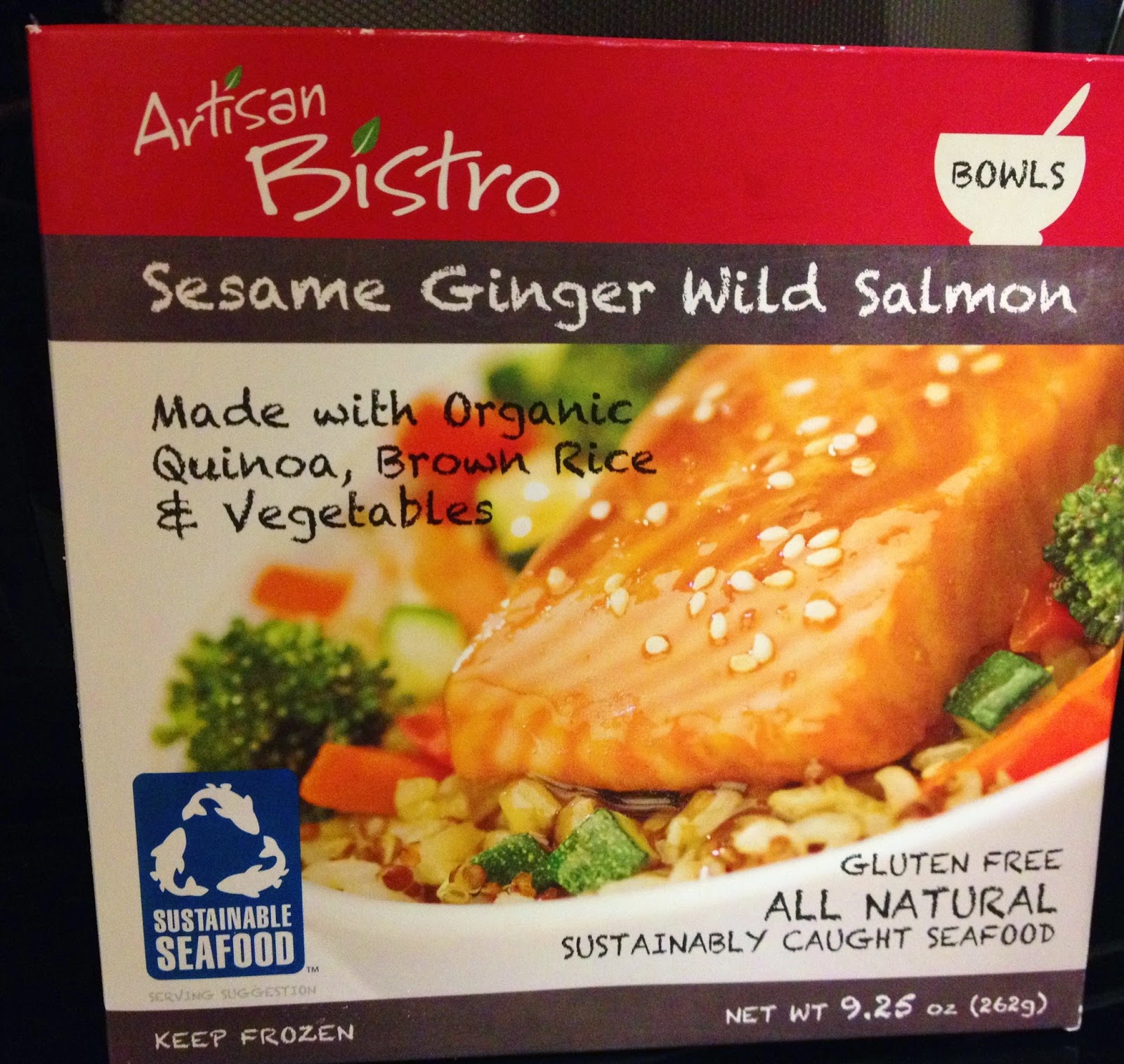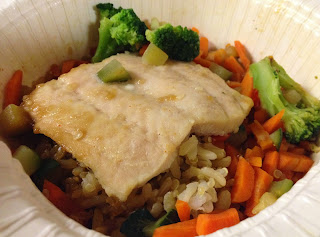 Freedom Foods Pancake Mix
For those who've followed my recent adventure in Charlotte, NC for the Gluten Free and Allergen Free Wellness Event, they might have gotten an idea of my obsession over Freedom Foods' cereal line. Well, breakfast just got another awesome addition to the table with their pancake mixes. Requiring only water and a good shaking in the convenient plastic containers they come in, these pancake mixes are easy to make for all ages and abilities and are free from the top eight allergens. They have similar ingredients except for the addition of quinoa to one, and both produced golden, sweet silver dollar pancakes. Thin as they are, they had a good flavor, and cooked easily in mere minutes.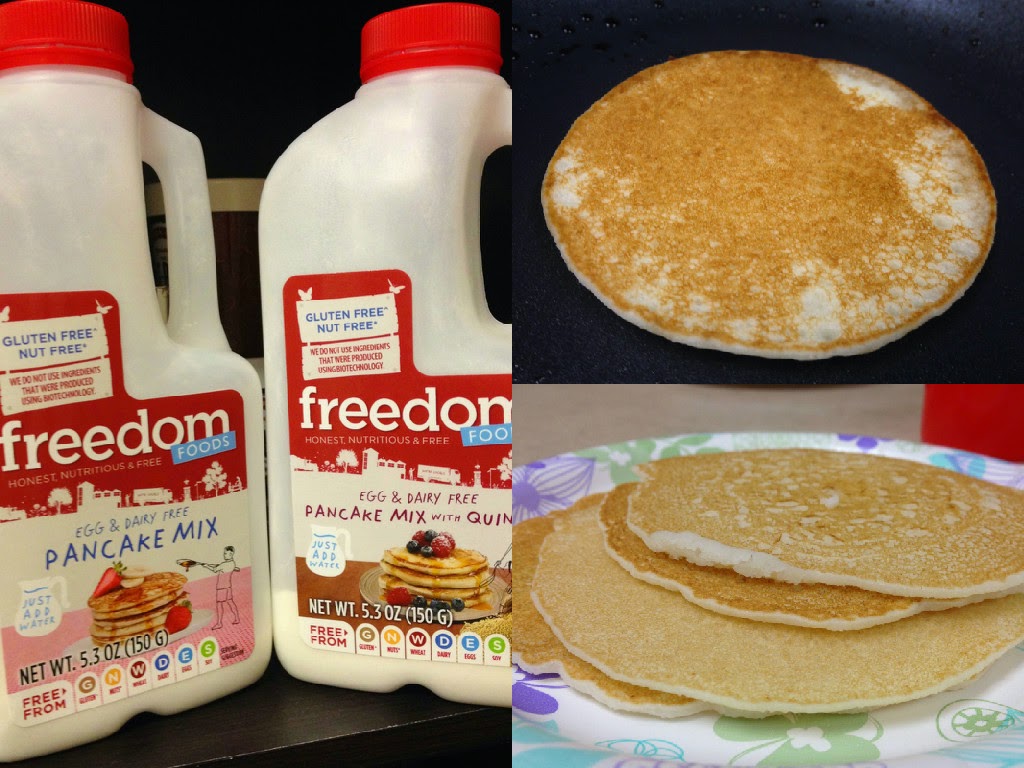 Disclaimer: This review is current to the original publication date. Updates will be noted. Ingredients and manufacturing processes can change without notice. Each product should be reviewed for individual nutritional needs. Feel free to to contact me with any questions or comments. I purchased all of the items featured in this post independently and it is a reflection of my personal opinion.