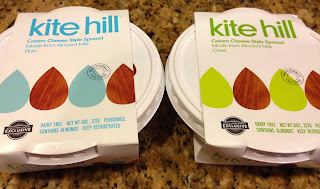 Cream cheese is just one of those things you think you lose forever when going dairy-free. After all, most dairy-free cheeses fail to capture the "creamy" quality that makes cream cheese such a luxury.


Believing I was doomed to eat topping-less bagels for all eternity, I couldn't believe my eyes when I spotted almond milk cream cheese at my local Whole Foods Market.


With the highest of hopes, I invested in Kite Hill's cream cheese- both plain and chive- and quickly fell in love with the simple unbelievable, irresistible joy of reuniting with cream cheese again after several years. Quite simply, it's the real deal. You better believe your tastebuds.


Unlike other dairy-free alternatives that rely on highly-processed ingredients or are just subpar imitations of the food they were created to replace, Kite Hill's cream cheese is actually made similarly to its dairy counterpart. Almond milk curds are pressed and mixed to make them creamy and spreadable- prefect for bagels, toast, or mixing into recipes.


The plain flavor was my first test flavor. Immediately, I knew that it was a hit in my book as the taste of the cool, creamy cheese complemented the warm crunch of toast. What made it so spectacular is that it was actually, well, cream cheese. Tangy, slightly sweet, and creamy, the cream cheese is versatile without being overwhelming as an early morning meal. I'm not going to lie that even after polishing off two pieces of toast with a heavy schmearing of cream cheese that I dipped the knife in one more time for one more delicious bite.




As the plain flavor's more spicy, savory sibling, the chive cream cheese is a welcome kick as an afternoon snack or early morning wake-me-up. Packed with potent chives and white pepper, the spread definitely emphasizes the savory over the sweet side of the spread. However, it retains it's wonderful creaminess and complex flavor. While I loved in on plain gluten-free bagels, the spread would be delicious atop a hot baked potato or paired with crackers.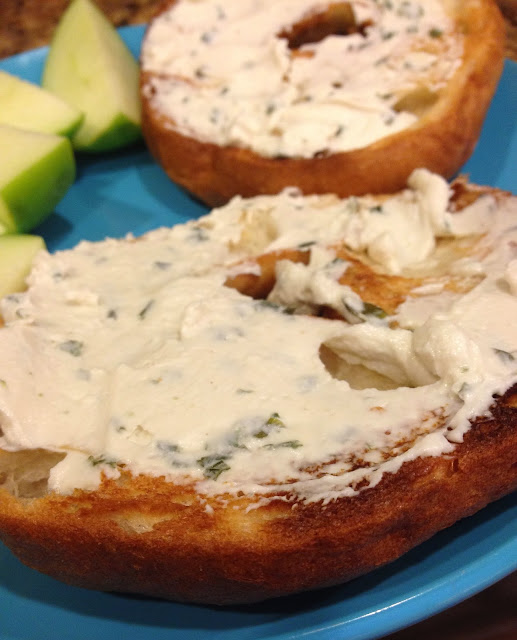 To name my favorite would be to much of a challenge to bear, so from here on out, I'm covering all my basis by keeping a tub of both in my fridge at all times. After all, it's always safe to be prepared. It's a true luxury that being dairy-free doesn't mean we have to continue to compromise on taste and texture, always dreaming of the products we cannot have. Kudos to Kite Hill, and I eagerly await their foray into making more artisan, authentic dairy-free products.


Currently, Kite Hill's products are carried exclusively at Whole Foods Market. To locate a store near you that carries Kite Hill, click here.


For more information on Kite Hill's sustainability, product line, and method of making their magical creations, check out their website at www.kite-hill.com.


Disclaimer: This review is current to the original publication date. Updates will be noted. Ingredients and manufacturing processes can change without notice. Each product should be reviewed for individual nutritional needs. Feel free to to contact me with any questions or comments. This review is a reflection of my own personal opinion and has not been influenced in any way.