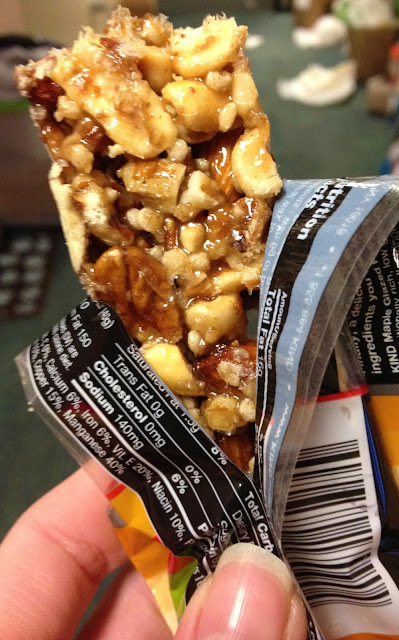 Trader Joe's Gluten-Free Chicken Nuggets
As a college student, I've reverted back to the quick and easy meals I enjoyed as a kid. One such quick and easy staple I've grown to love is chicken nuggets. Although I've tried several brands, Trader Joe's chicken nuggets came out of left field and surprised me with their amazing taste, texture, and budget-friendly-ness. They're sure to please kids of all ages in your houshold.
The nuggets cook up easily in the oven, and emerge golden brown and with a seriously satisfying crunch. Far from featuring a watery, dissolving batter which many gluten-free chicken nuggets suffer from, the crusts on these chicken nuggets is satisfying, and crispy, perfectly coating the juicy chicken bites. These chicken bites are validated to fall below the 20 ppm threshold to be marked gluten-free, and are a Trader Joe's exclusive. For more information about them, click here.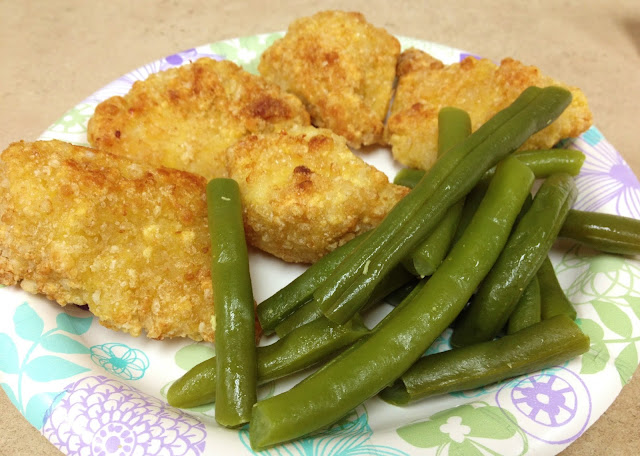 Taza 80% Stone Ground Chocolate
Of all the sweet treats I eat, one of my very favorite indulgences is a nice bar of dark chocolate. While I often nibble on the allergy-free chocolate I use for baking, I have not found a bar to satisfy my chocolate cravings. Luckily, Taza's dark chocolate bar caught my eye on a recent grocery run, which quickly transformed to love at first sight, well, bite.
Taza Chocolate's unique chocolate-making method involves stone grounding the whole beans to create a unique textured chocolate that has a unique flavor. I loved the smooth, yet gritty, texture of the chocolate and the rich, deep cacao taste. Cane sugar and vanilla beans add a sweet complexity to the bitter bites, and the nice scoring of the bar allowed for a daily indulgence of dark chocolate to help motivate me through the week. Scoring points with me is the fact that the bars are certified organic, non-GMO, direct trade certified, and sourced so that you can literally pull up the grower's information from a special code on the chocolate's package. In addition to being gluten-free, this chocolate is vegan, soy-free, and dairy-free. What more could you want to feel good about indulging in a decadent bite?
For more information about Taza Chocolate, click here. I have found their bars and baking chocolate at Whole Foods Market.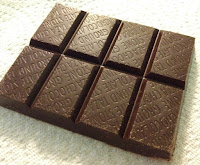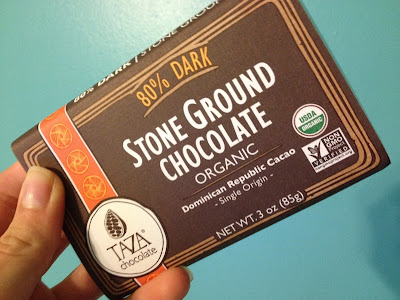 DeLand Bakery Pumpkin Muffins
I am firmly in the camp that pumpkin should not be relegated to making culinary appearances in November only. No, I am a pumpkin fan for all seasons, and love seeking out new products that feature the nutritious, delicious fruit. DeLand Bakery's gluten-free pumpkins caught my eye for their nice, big portions and orange hue.
The muffins are moist and have a nice crumb, with plenty of pumpkin taste. Simply sweetened with honey, and vanilla, they're simple, and perfectly paired with nut butter for a strong start to your morning. These muffins are made in DeLand's dedicated bakery, and are certified gluten-free in addition to being soy, nut, dairy, corn syrup, and GMO free. For more information about them, or to order some for yourself, click here. I have found the muffins locally in Orlando at Whole Foods Market, Sustain Natural Market (Apopka), and Deland Natural Market (the bakery's storefront).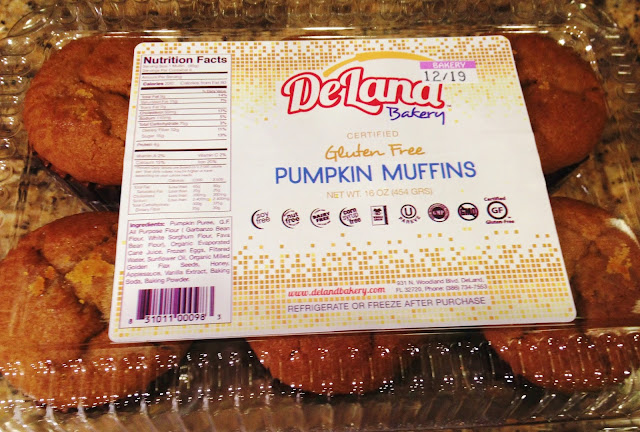 Disclaimer: This review is current to the original publication date. Updates will be noted. Ingredients and manufacturing processes can change without notice. Each product should be reviewed for individual nutritional needs. Feel free to to contact me with any questions or comments. I purchased all of the items featured in this post independently and it is a reflection of my personal opinion.