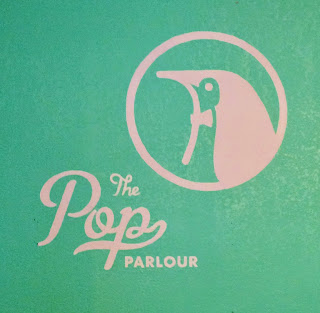 If there's anything I've learned as a Maryland resident, it's that nothing compares to the sheer oppressiveness of the Florida heat. Coming back home for the summer, I'm slowly having to ease myself into the inferno-like heat of the day.


Luckily, a good friend of mine suggested a reunion outing to a place where popsicles take center stage: The Pop Parlour.


Located in the heart of Downtown Orlando, the Pop Parlour is literally one of the coolest places in town and serves up heat beating treats in an array of tantalizing flavors. As we got out of the car at Lake Eola, the humid, hot day was practically perfect for a serious popsicle taste test.


The Pop Parlour caters their sweet offerings towards seasonal flavors. They use all-natural, organic, and local ingredients to create top-quality pops. The daily offerings rotate and are limited in quantity depending on ingredient availability. The pops are divided into three main groups: fruity (fruit or fruit/herb), creamy (made with dairy or coconut milk), or boozy (jazzed up for those over 21). Dairy-free patrons should stick with the fruity or coconut variety while gluten-free patrons should watch out for sneaky sources of gluten (i.e. the cookies and cream pop flavor).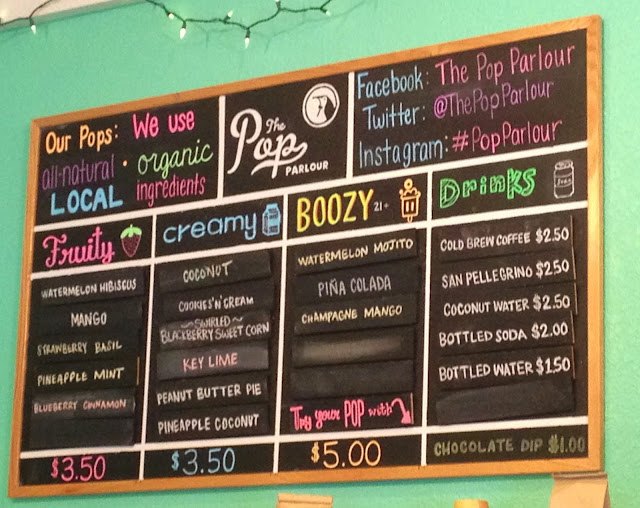 From the fruity varieties, the blueberry cinnamon was calling my name. Inspired by the fruity/cinnamon perfection that is an Otters Fizzy Orange at the Wizarding World of Harry Potter, I couldn't resist the quirky combination. Sure enough, the selection was a fruity flavor explosion. The blueberry flavor was rich, sweet, and tart, while the cinnamon provided the perfect amount of spice to accentuate the berry flavor. I was lucky to get the last one of the day, and relished every wonderful bite.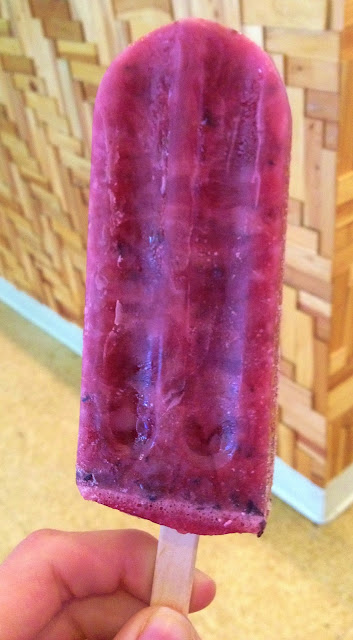 Though I am not a fan of coconut milk, I won't deny that it makes pretty darn good frozen desserts. Unfortunately, the only non-dairy flavors were "coconut" and "pineapple coconut," which were totally not up my ally. Curious, I asked if there were any other non-dairy flavors on hand, and was told there was a chocolate coconut flavor to be had. I couldn't resist the prospect of a fudgesicle-like dessert, and decided to give it a try. Rich, creamy, and richly chocolate-y, the pop was incredibly indulgent and spot-on for the fudgesicles I used to love as a kid whenever I'd visit my grandparent's house. I couldn't taste the coconut at all, which was a total win in my book.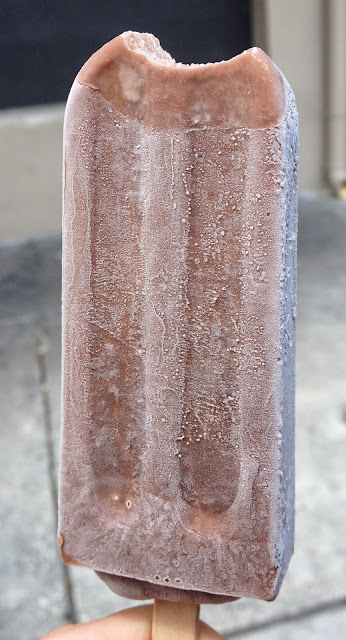 I was impressed by both pops, and couldn't possibly play favorites. Pop Parlour is a place that I'll definite return to next time I'm in downtown Orlando for an event or festival. The shop is mere steps away from the site of the Eola Farmers' Market, which is incredibly convenient. Be sure to ask the super friendly staff members which pops are safe that day, as ingredients can change. I can definitely add them to the growing list of why I love the ever-expanding foodie options in this town. Another awesome aspect of Pop Parlour is that the variety of pops allows patrons of all ages and tastes to get in on the action, all while keeping a family outing within budget.



The Basics
Address: 431 E Central Blvd, Suite C, Orlando, FL 32801
Website: www.thepopparlour.com
Cuisine: Popsicles, cold brew coffee, assorted soft drinks
Ideal For: Snack, Dessert
Price: $3.50 for popsicles, $5.00 for boozy pops
Accessibility: Wheelchair access is easy
Special Feature: Need some popsicle action at your next corporate/private event? Let Pop Parlour bring sweet treats that are sure to satisfy. Click here for more.


Disclaimer: This review is based upon the information I have at the time of the review and does not reflect changes in ingredients or availability of items. Please contact the restaurant directly for up-to-date information and feel free to contact me with any questions or comments.