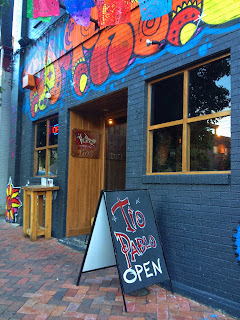 Expecting a fifteen hour road trip door-to-door from Maryland to Florida to head home for the summer, my dad and I set off not planning to make many stops. After all, there's not an abundance of gluten-free friendly options along I-95.
After starting out strong, I requested a stop in Richmond, VA after several hours of traffic coming out of Washington, D.C. put us back, forcing us to skip lunch altogether. Arriving in time for dinner, I knew I wanted to give Tio Pablo a try after I found them on the Find Me Gluten Free app and saw that they are a dedicated gluten-free facility.
Located right of I-95, Tio Pablo is a perfect stop for weary travelers with a positive vibe and delicious fare to keep you going strong on the road.
The offerings are as-expected for a Mexican joint- tacos, tostadas, lunch/dinner plates, quesadillas and more, the fare is simple and can be customized with a variety of meat options. As I tried to gather my thoughts and determine what to order, the waitress put a basket of freshly made tortilla chips in front of us and all thoughts of the menu melted away.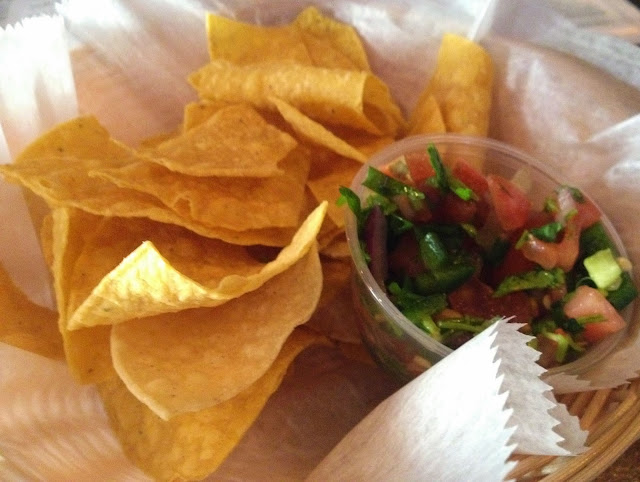 Made in a dedicated fryer, the chips are a mix of two varieties: white corn and yellow corn. Crunchy with a golden flavor, I loved the satisfying starter, even more so that it was complementary. The accompanying pico de gallo was flavorful and fresh, a perfect topping for the chips.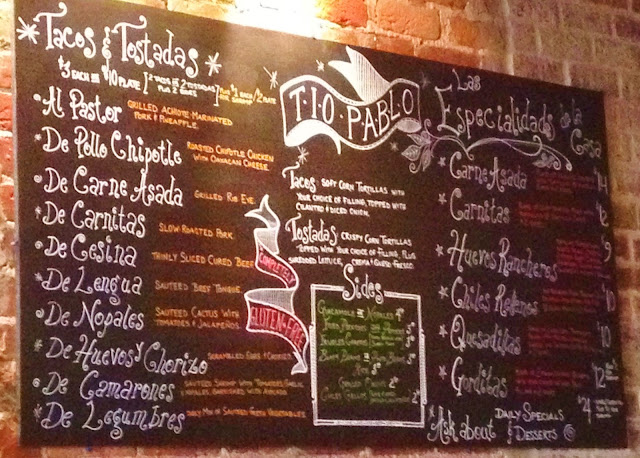 After consideration, I decided to go for a trio of carnitas tacos instead of a plate of two because I wasn't too hot on any of the sides. Dairy eaters should avoid the crema, cheese, queso fresco, and horchata (drink).
They arrived beautiful and double-wrapped: just the way I like them. After quickly snapping a photo, I started in on the first one and promptly melted into a flavorful food coma. The cilantro and onions on top were bright, flavorful, and fresh, but the real star of the tacos was the juicy, oh-so-tender, speak-for-itself carnitas. Seriously, the meat must have been roasting for a while because it was absolutely divine and succulent. The tortillas were soft, yet durable and had a nice corn flavor with a hint of lime. They filled me up thoroughly and left a fiesta-like feeling in my mouth.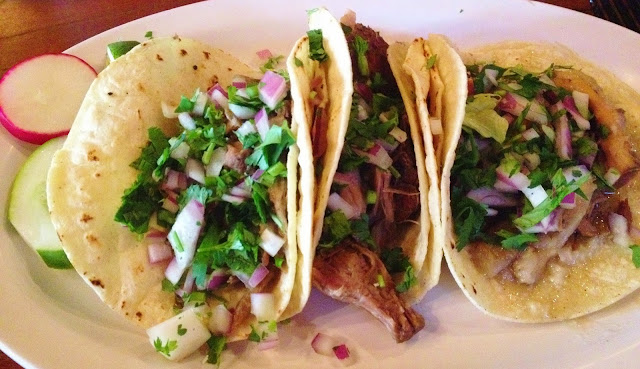 While there, I also polished off my dad's side order of black beans: two thumbs up! They reminded me of the authentic Cuban beans I've had in the sunshine state.
All in all, the stop was well worth the brief disruption in our progress. The food was filling, but not heavy, and was a true treat to avoid the worry of cross contamination. I'd definitely recommend it to locals and passers-by, and note that the restaurant is in a cool section of town with a bunch of intriguing restaurants and a nice farmers' market space. I wish I had more time in Richmond to explore the food scene, but will definitely stop off at Tio Pablo next time I'm passing through. I love finding these hip, local hot spots where gluten-free is not a weird request but inherent to the business' philosophy. I'm proud to support these champions for the gluten-free community.
The Basics
Address: 1703 E Franklin St, Richmond, VA 23223
Website: http://www.tiopablotacos.com
Cuisine: Mexican
Ideal For: Lunch, Dinner, Late Night
Price: Tacos run $3 each, for more prices click here.
Accessibility: Entry way is challenging for wheelchair access and interior has few tables.
Special Feature: They welcome take-out orders and catering requests.


Disclaimer: This review is based upon the information I have at the time of the review and does not reflect changes in ingredients or availability of items. Please contact the restaurant directly for up-to-date information and feel free to contact me with any questions or comments.