Of all of the "big" companies out there that make gluten-free food, Enjoy Life Foods ranks high as one of my favorites. I love that their commitment to the food allergy/restriction community spans eight dimensions, as all of their products are free from the top eight allergens and made in a facility dedicated to allergen-free production.


I know I am not the only one who jumped for joy when Enjoy Life Foods made the amazing announcement that the latest additions to their product line-up are five baking mixes that would allow gluten-free folks to enjoy everything from brownies to pizza without limits. In their excitement over the new product release, the good folks over at Enjoy Life Foods sent me a sample of all five of the new mixes, and tasked me with baking, tasting, and review each one. While those reviews are underway, I wanted to highlight just how great these mixes are in the meantime.


What sets the Enjoy Life mixes apart in my book is that they are truly a "free from" product. While many mixes are allergen free, or free from many allergens, few are made in a dedicated facility or do not require the introduction of allergens in the baking process (ex. eggs). However, the allergen exclusion does not stop at the top eight problem-causers. The full list of ingredients these mixes are made from excludes:
Gluten/wheat (and is certified gluten-free too!)

Dairy/casein/lactose

Peanut

Tree nut

Egg

Soy

Fish

Shellfish

Mustard

Sulphites

Potato

Sesame


For those following lifestyle or other restricted diets, know that these mixes are also kosher, halal, certified vegan, and non-GMO verified.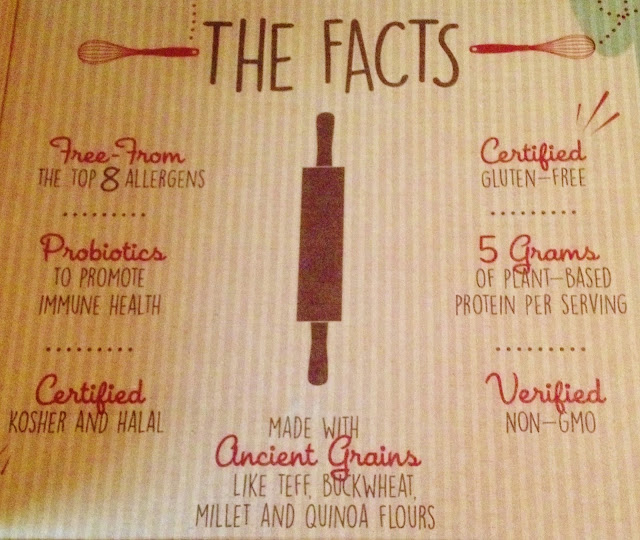 Seeing as they are allergen friendly and easily adaptable into an array of special diets, I want to shine a spotlight on the extra healthy perks incorporated into these mixes:


A shelf-stable probiotic is mixed in to every mix, which when exposed to water, heat, and a food source, activates to allow your digestive system to maximize the healthy benefit in each bite. That's right each bite of brownie is good for you- doesn't that justify an extra slice?!


Instead of using bland, high carb, low protein flours, Enjoy Life Foods has focused on providing an extra protein boost by utilizing ancient grain flours such as teff, buckwheat, and millet. Knowing this, I am glad that my morning pancakes will have some extra oomph to help power me through the day.


Last, but certainly not least of of these mixes' perks is that they need no extra ingredients beyond oil (of your choice) and water. Knowing that I can make them without eggs or dairy means that they are easier for me to make since I do not have to make an extra grocery run, and that my friends with different allergies can indulge in the mixes too knowing that they are safe.


My reviews of each mix are linked here: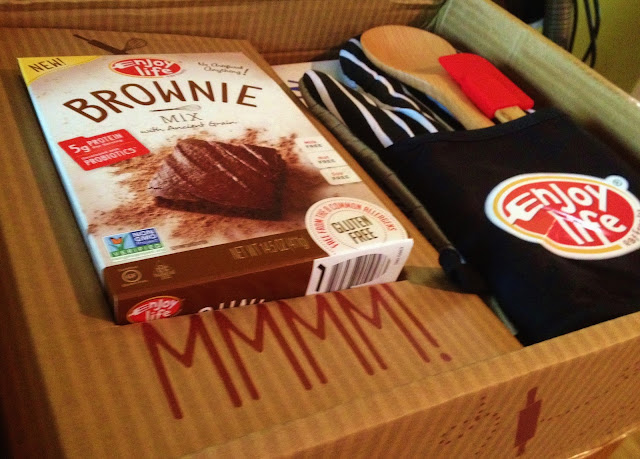 As I work on baking and reviewing these new mixes, I am sure you are wondering when you will be finding them in a store near you. For now, the mixes can be ordered online through Enjoy Life Foods here.


Want to start a grassroots campaign for these mixes in your local health food store? Get a product request form here, and let your store manager know you want these on store shelves (the product request form does not include the mixes at this time). I will certainly note where and when I see the mixes "in the wild" going forward.


Disclaimer:Ingredients and manufacturing processes can change without notice. Each product should be reviewed for individual nutritional needs. Feel free to to contact me with any questions or comments. I have been provided free samples from Enjoy Life Foods, but my thoughts and review of the mixes are reflection of my personal opinion.