July brings lots of foodie fun as summer hits its stride. This month brings lots of farm-fresh veggies, peak season sweet summer fruits, and plenty of fun opportunities to share good eats with others through cookouts, potlucks, and patriotic get-togethers.

This month, I am pleased to introduce four awesome products that have earned a spot on my month-end round up of products that deserve a tip of the hat. Ranging from breakfast to dessert as well as both sweet and savory, each of the four products have definitely earned a spot in my rotation of products I buy on a regular basis.




Erewhon Organic Crispy Brown Rice Cereal
I am not a regular cereal eater, but every so often a craving comes and have to indulge in one of my childhood favorite foods. After finding success with other brands, I decided to take a chance and try Erewhon's take on classic puffed rice cereals. Made with only three ingredients- organic brown rice, organic brown rice syrup, sea salt- this cereal is free from the yucky additives that render name brand rice cereals not gluten-free friendly. I love how the cereal is crunchy, and yet absorbs the milk (I use Califia Farms' unsweetened almond milk) to provide the perfect cereal experience.
For more information about Erewhon and their other gluten-free offerings, click here.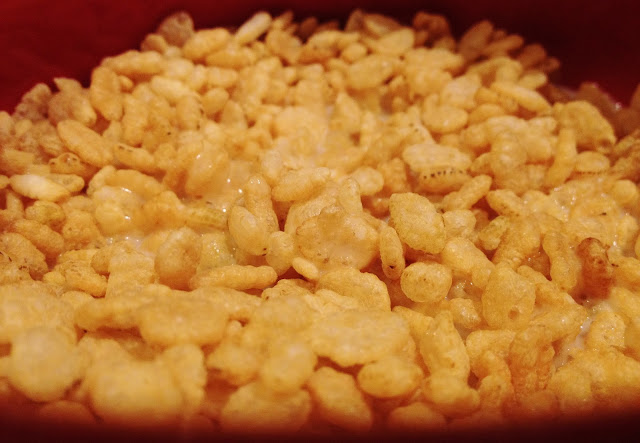 TaDah Falafel Poppers
I am a huge falafel fan, but obtaining the Mediterranean delicacy often requires a trek to a local falafel shop. Falafel fans take note- TaDah's falafel poppers are the answer for making falafels right in the comfort of your own home. I picked up a bag of their harisssa hummus falafels, which feature a core of sweet-n-spicy hummus inside the crunchy falafel exterior. Grain-free, non-GMO, vegan, and vegetarian, they are perfect for constructing falafel salads or sandwiches with ease. While I am not a huge fan of hummus, these earned my regard, and then some.
For more information about Tadah and their other Mediterranean offerings, click here. I located these falafel poppers at my local Super Target.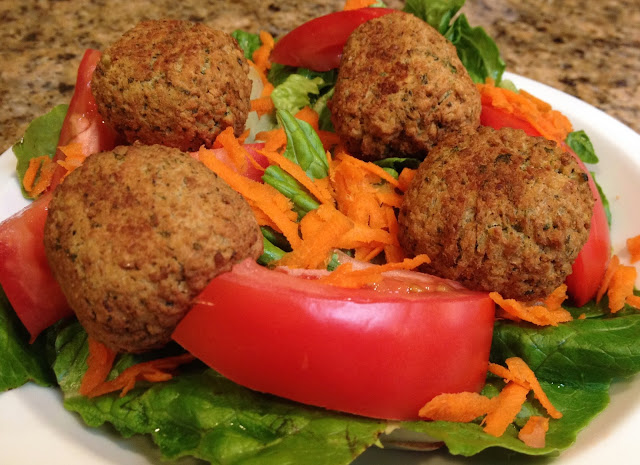 Wintermint Vermints
While I am a garlic and onion loving girl, I know well how strong flavors can linger on you palate and ruin the next meal. Searching for a healthy version of the mints found at checkout counters- laden with fake sugars and artificial ingredients, I stumbled across Vermints' wintermints, which fit the bill perfectly for me. These mints are vegan, nut-free, certified gluten-free, and are sweetened with natural sweeteners such as cane sugar, tapioca syrup, and maple syrup. The mint flavor is chilling (in a good way) and is totally refreshing.
For more information about these mints, click here.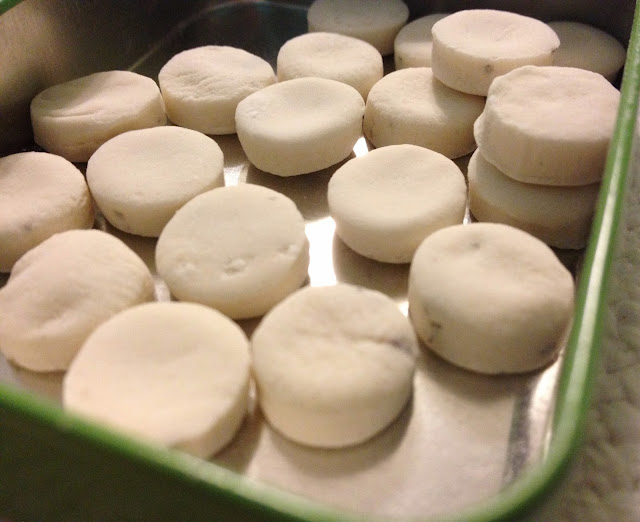 Califia Horchata
Last but definitely not least on this list is classic cinnamon horchata from Califia Farms. Already a huge fan of this company's unsweetened almond milk, I could not resist picking up this seasonal flavor when I spotted it at DeLand Natural Market. While I'm familiar with this Mexican beverage, I have not found a dairy-free version to indulge in. Califia's take on the drink is thick and creamy, made with almond, ricemilk and tigernut milk. Sweetened slightly, and flavored with cinnamon and nutmeg, this drink certainly brings an true decadence to the drink. I loved it as is as a sweet dessert-like drink as well as an additive to pancake batter or morning oatmeal to add an a special note to perk up classic flavors. I suspect it would also be amazing as a warm drink in the wintertime, and hope Califia Farms makes this a year-round treat.
For more information about this, and other Califian Farms offerings, click here.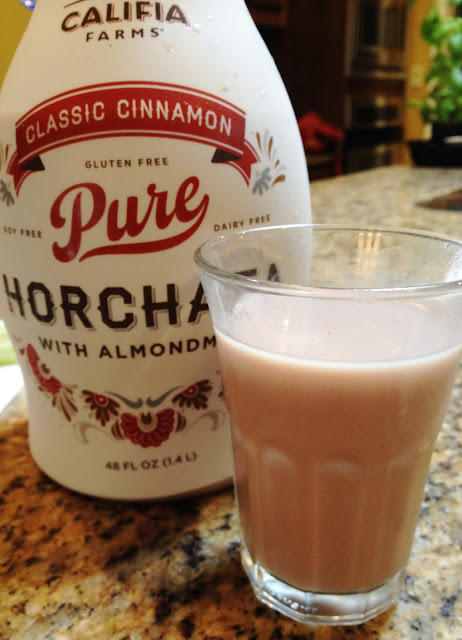 Disclaimer: This review is current to the original publication date. Updates will be noted. Ingredients and manufacturing processes can change without notice. Each product should be reviewed for individual nutritional needs. Feel free to to contact me with any questions or comments. I purchased all of the items featured in this post independently and it is a reflection of my personal opinion.