Tis the season. Although September has not yet arrived, I'm so excited that this month's round-up of products that caught my eye includes one of fall's signature flavors: pumpkin. While I am not one to relegate pumpkin to a one-season indulgence, I am certainly glad to see the winds shifting towards my favorite season of the year.


The theme that ties together this month's four featured products is that they are quick-and-easy eats that are perfect for back to school. As I transitioned back to college life, finding each of these products has made cooking (or avoiding it) an easy and delicious affair.




Straw Propeller Gourmet Foods Maple Oats
While looking for an effortless breakfast option during my week as an orientation leader at my University, I needed a product that provided energy to last the long days I worked with few breaks. The Straw Propeller's maple oats caught my eye at The Fresh Market, and proved to be a perfect solution. Three simple ingredients make up this oatmeal: certified gluten-free oats, maple sugar, and sea salt. The magic begins by adding boiling water, and within minutes, the oatmeal is fully formed, and packs a nice protein-packed punch with minimal sugar (only 6 grams).
Alongside this oatmeal flavor, The Straw Propeller offers an array of museli oatmeal options. Note that not all are gluten-free, vegan and/or dairy-free, so make sure to read the label before purchasing. For more information, check out their website at this link.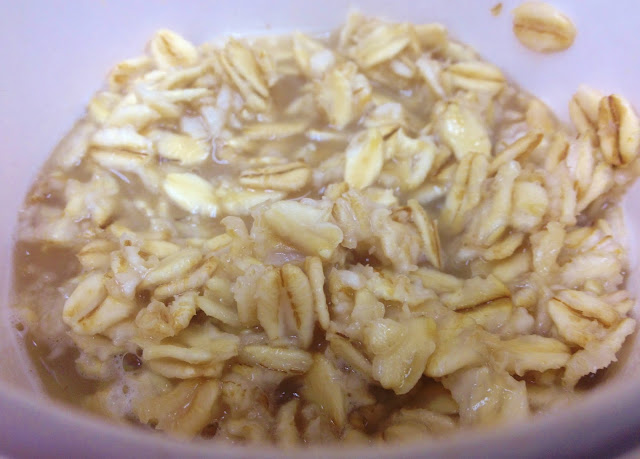 Barbara's Pumpkin Puffins Cereal
Although Barbara's Puffins cereal is not on my regular rotation of cereals I buy, I could not pass up their newest product introduction: pumpkin Puffins. This corn, certified gluten-free oat, and brown rice based cereal is sweetened with cane sugar and pumpkin to achieve it's fall-infused flavor. Each piece of cereal has a nice, satisfying "puff" and crunchy texture. Without being too sweet or overwhelmingly pumpkin-y I liked how the cereal provided just enough pumpkin to get me excited about the coming season of colored leaves and blustery days.
This cereal is tested to be less than 20 ppm of gluten, but is made in a shared facility with milk, hazelnuts, almonds, coconut and wheat. It is also vegan. I found this cereal at my local Target. To learn more about Barbara's Puffins and other gluten-free offerings, click here.
Wegman's Gluten-Free Chicken Strips
Wegmans is as close to a fantasy land as one can come when referring to a grocery store. I love how their expansive offerings bring together well-known, and niche brands to create a one-stop shopping experience that always has me finding new products to try. This month, I picked up their gluten-free breaded chicken breasts because they make for a quick protein-packed snack. I loved how the juicy, tender chicken is coated by a seasoned coating that is not too greasy or dry.
Elsewhere in the frozen chicken aisle, Wegmans offers gluten-free chicken nuggets and chicken breast fillets. For more information about Wegmans' gluten-free options, click here.
Munk Pack Apple Quinoa Cinnamon Oatmeal Fruit Squeeze
Munk Pack is a brand that's been on my radar for awhile, but I have not been able to find it in my neck of the woods. Makers of oatmeal fruit squeezes that are gluten-free, vegan, and non-GMO, I couldn't believe my eyes when I saw all three flavors of their oatmeals at Wegmans. Of the three, earning a spot on this list was the apple quinoa cinnamon flavor. The certified oats are mixed with apples, flax, quinoa, cinnamon, and other natural ingredients to create a delicious apple pie inspired breakfast all without requiring heating, eating utensils, or a bowl. It's hands free and absolutely perfect for those days when it's really tough to get out of bed for my 8:00 AM classes.
For more information about Munk Pack, click here, their two other offerings are blueberry acai flax oatmeal and raspberry coconut oatmeal.
Disclaimer: This review is current to the original publication date. Updates will be noted. Ingredients and manufacturing processes can change without notice. Each product should be reviewed for individual nutritional needs. Feel free to to contact me with any questions or comments. I purchased all of the items featured in this post independently and it is a reflection of my personal opinion.