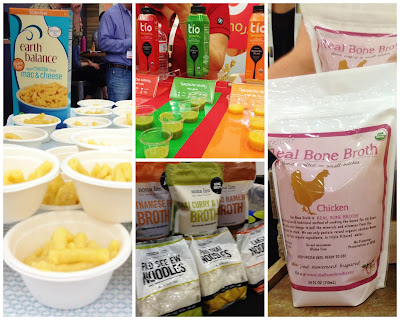 This review is part of my coverage of the Natural Products Expo East 2015. For a overview and to enter my swag bag giveaway, click here.


Now that I've covered sweets, snacks, and vegan meats and cheeses, my next to last Expo East recap tackles the meals, and meal components I found along the way.


From mac and cheese to mess-free gazpacho, this recap certainly holds some of my favorite products I found on the show floor. The four featured products are definitely ones that make my life easier as a college student who must cook for herself for every meal, and certainly prove that gluten-free eating doesn't have to be a compromise.

Real Bone Broth
After three days of marathon sampling, Real True Foods' bone broth was there to help soothe my stomach one steaming cupful at a time. Simmered for 24-48 hours with bones, vegetables, and water, this bone broth is chock full of nutrients that support joint health, healthy digestion, and fights inflammation. Certified organic and in two delicious varieties- beef and chicken- I'm totally chucking boxed broth from here on out in favor of this flavorful, downright delicious product. Learn more about Real Bone Broth here.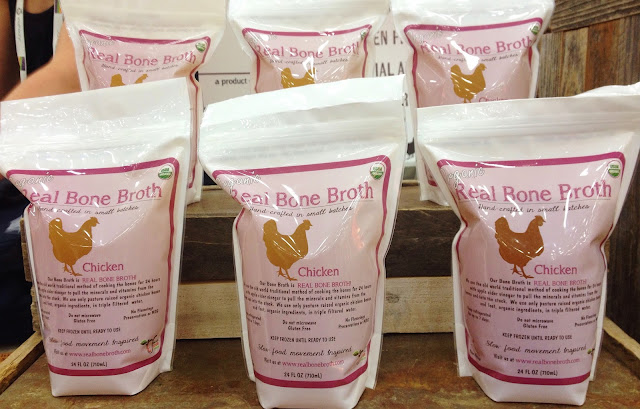 Nona Lim Broth and Noodles
Proving a tasty variation on the bone broth theme, Nona Lim's certified gluten-free seasoned bone broths and noodles are the answer to my desire to make Asian soups at home. While the Vietnamese pho and miso ramen broths are good, the Thai curry and lime was the real standout. I did not get to try all the noodles individually, but the small sample I had was quite good. Paired together with veggies and meat added, they totally render a delicious meal with no hassle. Click here to find Nona Lim near you and learn more.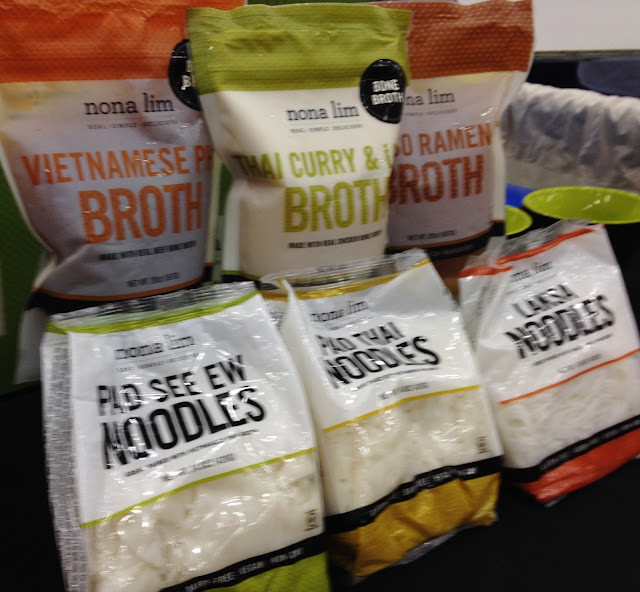 Sorry for the blurriness!
Earth Balance Gluten Free Mac and Cheese
As a gluten and dairy-free college student, traditional mac and cheese is sort of problematic. Luckily, Earth Balance has a new product that makes the quintessential collegiate meal once again safe for me. Free from gluten, dairy, and soy, this mix is prepared just like regular macaroni, and tastes just as good. I loved the cheddar-like taste and spot-on texture. Gluten-freed dorm life will never be the same. Learn more about Earth Balance's full range of products on their website.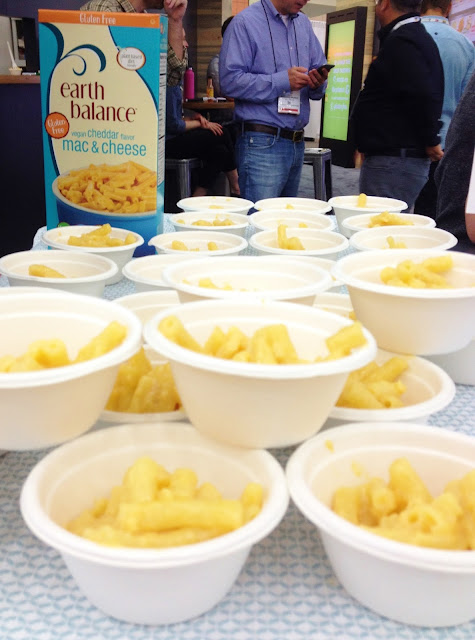 Tio Gazpacho
Although the season for summer food is winding down, I definitely would make room for Tio Gazpacho in my fridge any time of year. Vegan, soy-free, gluten-free, and packed with nutrients, Tio makes lunching or on-the-go eating super easy and mess-free with their bottled gazpachos in three flavors: clasico, verde, and sol. Of the the three, gazpacho de sol was my favorite, made with yellow tomatoes, bell peppers, and carrot juice. Click here to learn more about Tio Gazpacho and their soup-er products (see what I did there?)


Disclaimer:Ingredients and manufacturing processes can change without notice. Each product should be reviewed for individual nutritional needs. Feel free to to contact me with any questions or comments. I was free samples from each company, but my thoughts on and review of each product are reflection of my personal opinion.