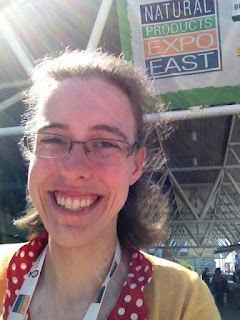 What a weekend it was. For me, Christmas comes once a year to Baltimore, and it's not that December holiday you're thinking of. No, it's the Natural Products Expo East, which graces Baltimore every September, bringing three full days of marathon sampling, meeting foodie friends, and searching for the diamonds in the rough among the thousands of natural products vendors assembled.


Expo East is in a league all its own among gluten-free events, as it is less of a gluten-free community event than an annual gathering for food industry professionals. As such, the vibe is really cool because the vendors I got to know on the show floor were also seen by retail buyers, distributors, and others who make it possible for new products to find their way to store shelves near you and me.


Although my recap review posts and annual best-of list are still in the works (stay tuned), my excitement for everything I've seen and sampled lead to this post, which will be a good one to bookmark, as I'll link each recap to it, and it'll also be the place where you can enter my giveaway for a swag bag fresh from the show floor!


Since I'll be dishing up my thoughts on the various products I tasted and saw, I figured to take a moment to share awesome non-food sights and sounds from the weekend.


A common theme I noticed was a cool mix of more established companies launching new products and new companies fresh on the scene with innovative, game-changing products. Now in my fifth year of gluten and dairy-free eating, I am more excited than ever about the prospect of getting to enjoy mac and cheese, hard cheese, and other novelties that I thought I would never get to enjoy again when I first embarked on my food intolerance journey. While there's always room for improvement, it's incredible the sheer abundance of truly great offerings I encountered.


Another cool thing I noticed, was that many companies are now using more certifications to make their product stand out from the pack. Certified gluten-free, certified paleo, and certified vegan labels certainly caught my eye, and make navigating the grocery store a whole lot easier because it eliminates the need to spend several minutes questioning whether a product would be safe.


After a year of tweeting, Instagram, and bagel fanaticism I finally got to meet the lovely ladies behind Sweet Note Bagel. If you don't know what this company is, check out this post (or this one!) to learn all about these amazing gluten-free vegan bagels. I assure you that the team is just as funny, dedicated, and bagel crazy as they are on social media. Meeting them, and other small gluten-free companies reinforces just how important it is to support companies that are dedicated to us gluten-free and and special diet folks. Without them the world would have a lot fewer options- especially on the bagel aisle!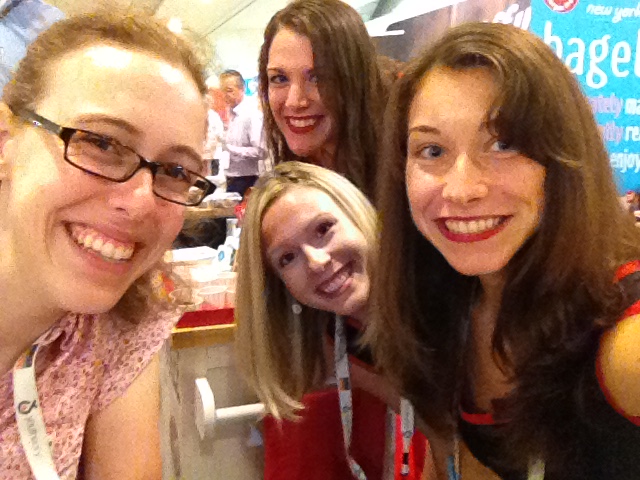 Other friends I saw on the show floor included Andrea from Baltimore Gluten Free (@BaltGF on Twitter), Pam from I'm a Celiac, Cindy from Vegetarian Mamma, and Michael from Gluten Free Philly. Just as with meeting companies in person, meeting other gluten-free advocates reaffirms why I started blogging in the first place and inspires me to push harder to share amazing restaurants, products, and stories behind them with you, my readers.


Another really cool moment that definitely made me smile after two long days strolling the show floor- on the morning of the third day, I got to see Bob (of Bob's Red Mill) and his team parade around the exhibit hall playing New Orleans-style music. What a way to kick off the day and bring a rousing start to the last day.

Here's a directory of my Expo East food-focused reviews:
Sweets: Baked Goods, Frozen Desserts, and Chocolates
Snacks: Crackers, Chips, Bars, and Nut-Based Products
Vegan Products: Plant Based Protein and Cheeses
Breads, Cereals, Pizza, and Pasta


While I finish cooking up my reports on the foodie front, definitely take a moment to enter my giveaway of two swag bags from the show floor. Note that the food samples in each bag will all be gluten-free, but may contain other allergens (such as dairy or soy).

a Rafflecopter giveaway