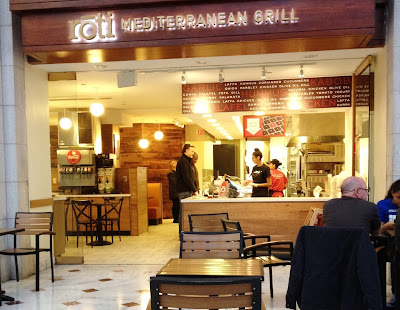 With my weekend in Washington D.C. ticking down to it's final minutes, I knew I wanted to make the most of a final opportunity to try a new restaurant.


Arriving at Union Station early to make sure that I did not miss my MARC train back to Baltimore, I took advantage of the extra time on hand to check out Roti Mediterranean Grill, which is a chain I saw in several locations around the city. Roti offers fast casual Mediterranean food in the style of Chipotle, and earns major points for offering gluten-free pita bread, an elusive luxury that is such a treat when you can find it "in the wild." Roti proved to be an excellent stop because it made for the perfect travelling food as I headed out of town.

While not entirely gluten-free, Roti's offerings are quite robust for the gluten-adverse. You can see a full listing of gluten-free options over on their website, or check out a full analysis of allergens via this handy PDF.


Knowing that I wanted a gluten-free pita, I opted to order a salad, which comes with a pita on the side. When I let the worker know that I was gluten-free and dairy-free, she changed her gloves and let me know what would and would not be safe as I went down the line.


Because I was tired and worried about missing my train, I decided to order on the simple side, topping the bed of lettuce with only a few toppings. For my protein, I ordered the chicken roti, which is naturally raised, tender, and seasoned well. Accompanying the bird was the tomato and cucumber salad and the red cabbage slaw, both of which were noticeably fresh. I particularly enjoyed the cabbage, as the vinaigrette had a really nice flavor that played nicely with the red cabbage, carrots, and other salad ingredients.


(note: the coloring on this picture is a bit weird due to Union Station's lighting)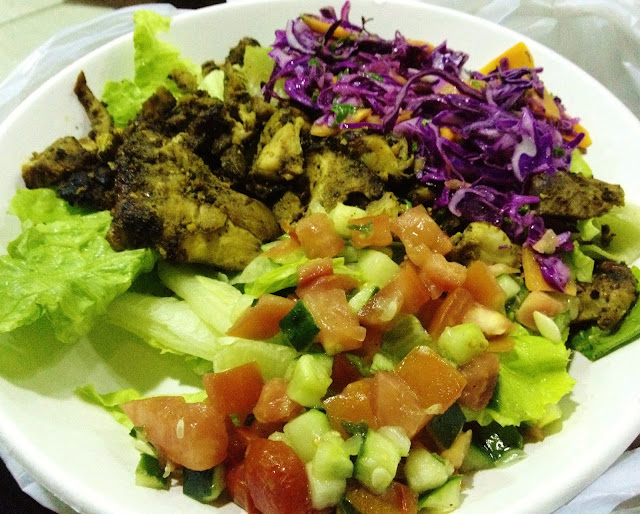 Included with the salad was the pita, which are individually wrapped in aluminum foil to prevent cross contamination. While my order was rung up, a wrapped pita was placed on the pita warmer to get it warm and soft. Although I already am a huge MyBread fan, the magic of the warmer brought to life in a delicious way, as the pita was soft, chewy, and absolutely amazing. It was perfect for enjoying alongside the salad, and immediately made me question why not more restaurants use this amazing product.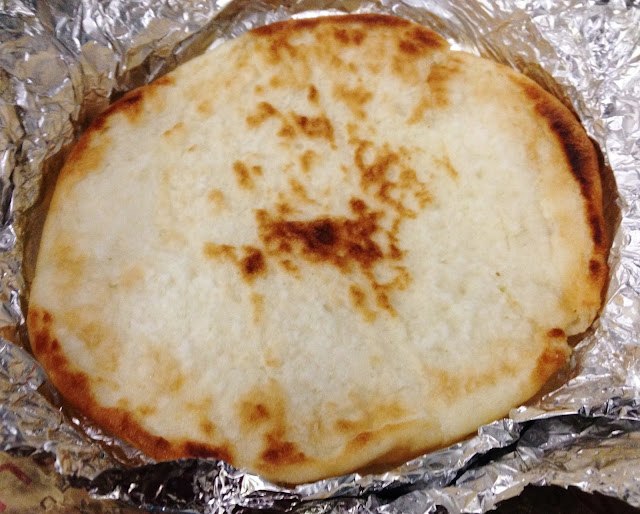 Roti won me over with the staff's attentiveness to my gluten-free needs, a budget-friendly price, and quality ingredients. I sincerely hope that this chain expands to more locales, specifically Baltimore or Central Florida because this is a chain that I would go to wherever my travels take me. Kudos to Roti for sourcing amazing gluten-free pita from MyBread to ensure that gluten-free eaters are not left out from the enjoyment of pita bread.



The Basics
Address:

50 Massachusettes Ave, Washington D.C., 20002
Price:
See Washington D.C. menu prices, click here.
Accessibility:
Wheelchair accessible
Special Feature: Join Roti Rewards and earn points towards free food (click here)
Disclaimer: This review is based upon the information I have at the time of the review and does not reflect changes in ingredients or availability of items. Please contact the restaurant directly for up-to-date information and feel free to contact me with any questions or comments. I was not compensated for this review and it is a reflection of my personal opinion.