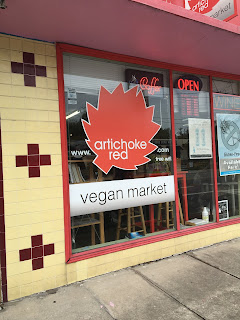 When it comes to your local gluten-free shopping in Orlando, the stores I mainly rely on are Whole Foods Market, Hoover's Market and local farmers' markets. While other health food stores exist in the area, those three are the vast majority that seem to have the greatest selection to fit my needs.


While grabbing lunch at Hubbly Bubbly (see review here) in the College Park neighborhood, I decided to stop by Artichoke Red Vegan Market after I saw a sign advertising gluten-free items in the window. Located along Edgewater Avenue, Artichoke Red is conveniently located near downtown Orlando and definitely is a neat place to check out for those with dietary restrictions of all types be it allergies, intolerances, or special diets (paleo, vegan, etc.)


Although Artichoke Red seemed small from the outside, I was impressed with the store's diverse selection of items. All items in stock at Artichoke Red are vegan, meaning that they are free from egg, dairy, and animal by-products. In browsing the freezer, refrigerator, and dry goods selection I was able to spot several of my favorite products such as:
Daiya cheezecakes

Califia almond milks

Daiya cheesy mac

GT's Enlightened Komboucha

Nature's Bakery fig bars

Baby cakes doughnuts (yes, that Babycakes from Downtown Disney)
While going vegan does not necessarily mean going gluten-free, I thought the gluten-free selection was well curated and was happy to see products I normally trek across town to pick up at the Whole Foods on Sand Lake Road. Artichoke Red would be a great place to keep in mind if you need a last minute meal ingredient close to home. I came home with a familiar favorite- Cheezy Mac- and a new find, vegan pesto alfredo sauce (made with cashew cream) to try.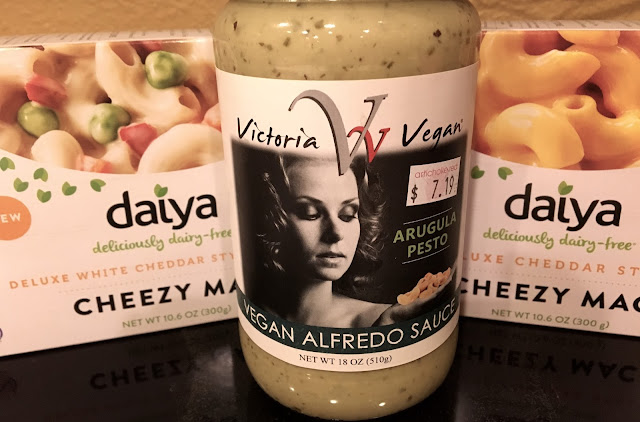 When I was checking out, I asked about how long Artichoke Red has been in business. It turns out that they've been up and running for six years now. I'm amazed it's taken me this long to discover this vegan foodie gem! If you're in the area, it's definitely worth a stop.
The Basics
Address:

2808 Edgewater Drive, Orlando, FL 32804

Accessibility:

Wheelchair

accessible

Special Features:

Call ahead to see if they have an item you are looking for in stock at 407-898-3353
Disclaimer: This post is based upon the information I have at the time of the publication and does not reflect changes in availability of items. Please contact the Red Artichoke directly for up-to-date information and feel free to contact me with any questions or comments. I was not compensated for this post and it is a reflection of my personal opinion.