Opened in 2010, the Amway is one of Orlando's newest additions to the cityscape. Home to Orlando's pro hockey and basketball teams as well as center stage for various concerts that pass through the city, there's hardly ever a night where the Amway is not buzzing with activity.


During my winter holiday break, I couldn't wait to go to the Amway for the first time in years to attend an Orlando Magic game. Not knowing what, if any, gluten-free options were in store, I decided to dine ahead of time, but did some investigating in between cheering on the home team.


Previously on attending a Magic game at the Amway, my dad had noticed a dedicated gluten-free concession stand. I searched for it among the many concessions, but failed to find options. A quick Twitter inquiry solved the mystery of the missing stand. Gluten-free options are found at the following posts:



— Amway Center (@AmwayCenter) January 8, 2016


While I was at the Amway, I did snap a photo of the Black Bean Deli stand, excited to see that this staple of Orlando cuisine is well represented. Read my full review of the cafe in Orlando here.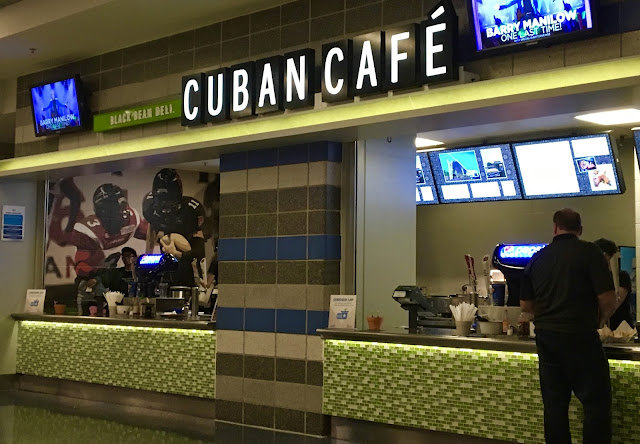 Of course, gluten-free options are subject to availability. Not all concessions stands are open for all events so be prepared with extra protein bars or bagged snacks just in case. As always, inform food service workers upon order of your allergen needs so they can best accommodate your dietary restrictions.


The Amway is located at 400 W. Church St. in Orlando.