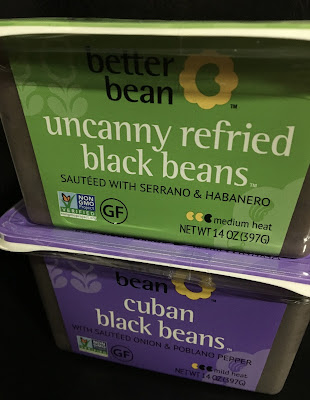 When it comes to getting your bang for your buck with food, it's really hard to beat beans. They're heart-healthy, low in fat, protein-packed, and help regulate blood sugar, all while being budget friendly and endlessly versatile in a variety of cuisines.


I am already a big bean proponent, but often do not have time to prepare dried beans at school and want to avoid BPA exposure through canned foods. Luckily, the Better Bean Company is a company that is thinking outside the bean (pun intended) to serve up beans in creative and healthy ways. With a full line of products, I couldn't believe that it's taken me this long to discover their presence at my local Wegmans.


Besides downright delicious beans, what really impressed me was the company's B Corporation status, which means that they are certified "to meet rigorous standards of social and environmental performance, accountability, and transparency." That means that these beans not only taste good, but do good for the environment and the community.


Before taking a dive into the beans themselves, I want to expand upon Better Bean's commitment to healthy beans. With your health in mind, Better Bean uses freshly grown beans, then soaks them to make them more easily digestible. From there, they cook them with clean ingredients chosen specifically to reduce pesticides and promote health, then pack them in BPA free tubs to send them to your local grocery store. In addition to this careful preparation, the beans are:
Gluten-free (naturally)

Soy-free

Nut-free

Vegan (no dairy, egg, or animal byproducts)

Non-GMO

Reduced sodium
Not sold yet? Just wait 'til you taste them for yourself!
Uncanny Refried Black Beans
Refried beans have a reputation for being sort of "blah." Better Bean's however break the mold with the help of a trio of peppers (jalapeño, serrano, and habanero) that provide the perfect amount of heat and spice. I loved the texture of the beans, and how they were just as good on their own as well as incorporated into tacos or as a dip for tortilla chips. By far the most flavorful refried beans I have ever had, these put all of the canned varieties I have had before to shame.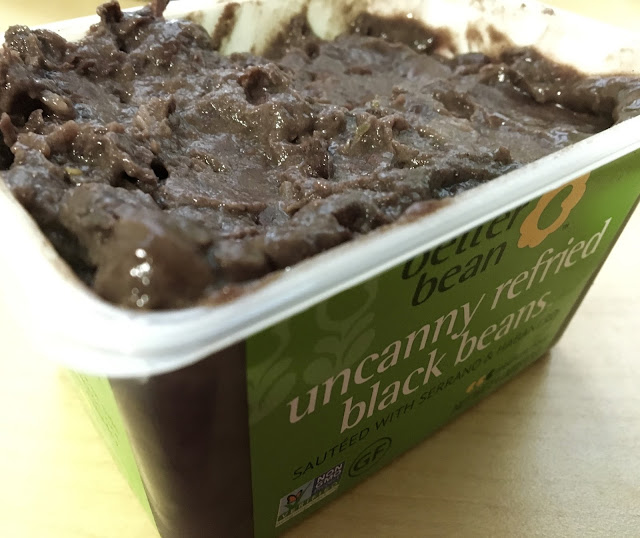 Cuban Black Beans
As a Floridian, I have a really high standard for any kind of Cuban food. From my first spoonful, Better Bean's Cuban beans reminded me instantly of my favorite Cuban deli in Orlando. Stewed to a perfect consistency that was not to soupy and not too dry, the beans are paired with onion, lime and poblano peppers, providing a little spice and a little sweetness, the signature flavor of Cuban beans. These beans definitely held their own, but also would be divine atop a bed of fluffy white rice.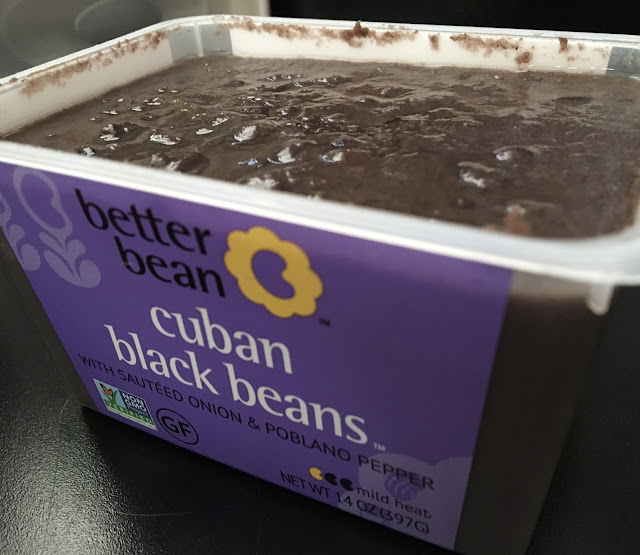 Count me in as a Better Bean's newest fan. When it comes to clean, plant-based foods, you really cannot wrong with any flavor from the Better Bean lineup. I definitely will be seeking out other varieties of their beans at local stores, and will definitely update this post when I find them.


For more information on the Better Bean Company, click here. Locally in Baltimore, Better Bean products can be found at Wegmans, Earth Origins, Whole Foods Harbor East. In Orlando, they can be found at Whole Foods Market (Altamonte and Lake Mary) and Earth Origins Outlet in Lake Mary. For all other localities, click here to do a product search in your neck of the wood. Look for them in the refrigerated section!


Disclaimer: This review is current to the original publication date. Updates will be noted. Ingredients and manufacturing processes can change without notice. Each product should be reviewed for individual nutritional needs. Feel free to to contact me with any questions or comments. I purchased this product independently and the review is a reflection of my personal opinion.