For chocolate lovers, the choco-fudge is definitely going to be up your alley. Black beans here are the base, and I was completely amazed once again how the worked incognito as a base without their bean-y flavor coming through. Cocoa powder here provides the wonderful chocolatey flavor, and mixed in chocolate chips. Of the two, this one was definitely the richer dough, as each spoonful was a decadent, indulgent bite.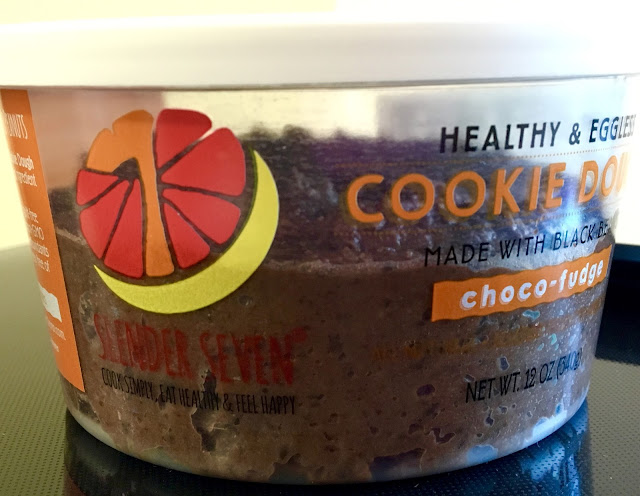 If I had to choose, the choco-chick dough was my favorite, though both were out-of-this-world amazing. I ended up eating up the dough before attempting to bake some up in the oven, so I will be updating this review in the future to report about how the cookie dough performs as, well, cookie dough. What's truly amazing about this dough is that it is locally made and constructed with care to make sure that us gluten-free, dairy-free, or vegan folks can enjoy the simple pleasure of raw cookie dough that is both safe and delicious.


While the cookie dough itself is not cheap, I definitely will be buying it again as a special treat, especially as finals week draws ever closer this time of year.


For more information about Slender Seven, ingredients, or where to locate this dough, click here to visit their website. Locally, I picked up the tubs I sampled at Whole Foods Market in Baltimore's Inner Harbor and Whole Foods at George Washington University.


Baltimore/DC readers take note: Slender Seven will be appearing at EmporiYum 2016 coming to Baltimore's Inner Harbor on April 16-17th. Click here to learn more. I will definitely be attending, and look forward to checking out all the foodie finds!


Disclaimer: This review is current to the original publication date. Updates will be noted. Ingredients and manufacturing processes can change without notice. Each product should be reviewed for individual nutritional needs. Feel free to to contact me with any questions or comments. I purchased this product independently and the review is a reflection of my personal opinion.