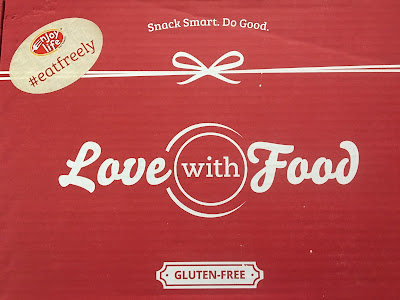 May is a month chock-full with awareness initiatives, including celiac disease awareness month and food allergy awareness week.


To help gluten-free folks and other dietarily restricted eaters a way to celebrate deliciously without fear, subscription box company Love with Food partnered with allergen-free food giant Enjoy Life Foods to curate a top eight allergen free box to send to subscribers to celebrate the month of May.


I am not a subscriber to Love with Food (namely because some items do contain dairy in their gluten-free boxes), but through my affiliation with Enjoy Life Foods as a blogger, was sent a box to check out, to learn more about both companies. With finals just around the corner, I was definitely game to give the box a try.



Love with Food is not a dedicated gluten-free subscription service, but its gluten-free boxes do contain all certified gluten-free products. A typical box includes 8-12 products, ranging in size from full packages to snack-size portions. Pricing information can be found here.


Check out this video for a quick overview!



Another really cool thing about Love With Food is that each box bought equals a meal donated to food banks across the United States. That's right, not only will you get a monthly gluten-free surprise, but your box makes a real impact in the real world.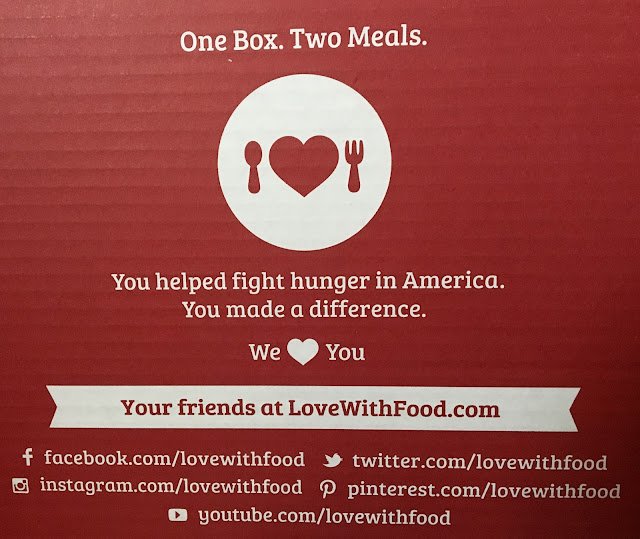 The Enjoy Life Food box is unique, because it features one brand exclusively. "Regular" boxes contain a variety of brands' products. Since I am familiar with Enjoy Life Foods' line up of allergen-free fare, I liked the variety of sizing and flavors included, especially the mountain mambo sand and fruit mix (my favorite Enjoy Life product besides chocolate chunks). To learn more about this exclusive box, click here.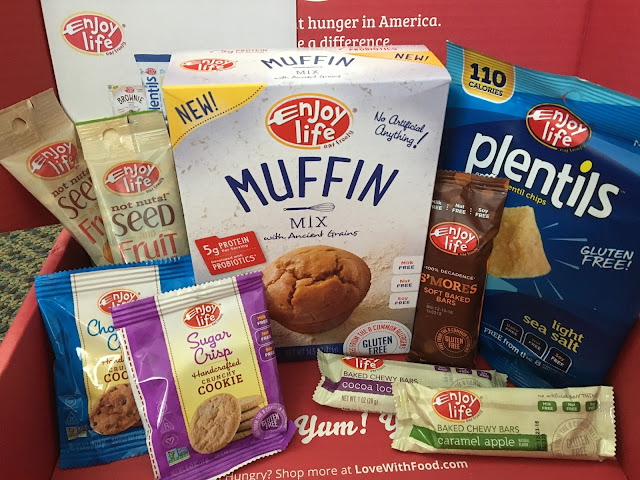 Enter to win a Enjoy Life Foods Love With Food box of your very own! Find more details right here.


Disclaimer: This review is current to the original publication date. Updates will be noted. Ingredients and manufacturing processes can change without notice. Each product should be reviewed for individual nutritional needs. Feel free to to contact me with any questions or comments. Love With Food and Enjoy Life Foods sent me samples free of charge for review purposes, but the review is a reflection of my personal opinion.