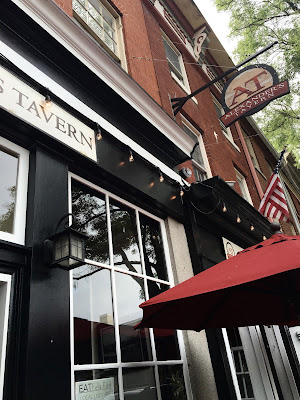 Alexander's Tavern in Baltimore's Fell's Point neighborhood is a restaurant that has been on my radar for awhile for their quite extensive gluten-free menu. After returning from Philadelphia, I suggested the Tavern as an ideal place to grab dinner to enjoy the historic setting and wonderfully pleasant Baltimore summer weather.


Fell's Point is a historic waterfront neighborhood just east of upscale and tourist-ridden Harbor East. It has historic nautical roots and has been a lively Baltimore neighborhood since the 18th century.


Alexander's Tavern is tucked along the many boutiques, bars, and cafes along the brick and cobblestone streets and offers an extensive menu of all American tavern fare with a focus on the flavors of the Chesapeake region. From seafood to burgers and tacos to tater tots, the menu not only is varied, but a gluten-free gold mine too! As I found out, Alexander's Tavern is definitely a Baltimore institution to note for both locals and tourists alike.

What's really cool about Alexander's Tavern is that the owner has celiac disease, which means that gluten-free is done right. Dedicated fryers, specifying allergy versus preference, and other measures help ensure that those who are medically gluten-free can eat with confidence here.


Alexander's Tavern does not boil down the gluten-free menu to a handful of subpar options, instead, they offer a full range of appetizers, pizzas, soups, sandwiches, and entrees all adjusted to be gluten-free. To see the full menu, click here to see it in its entirety.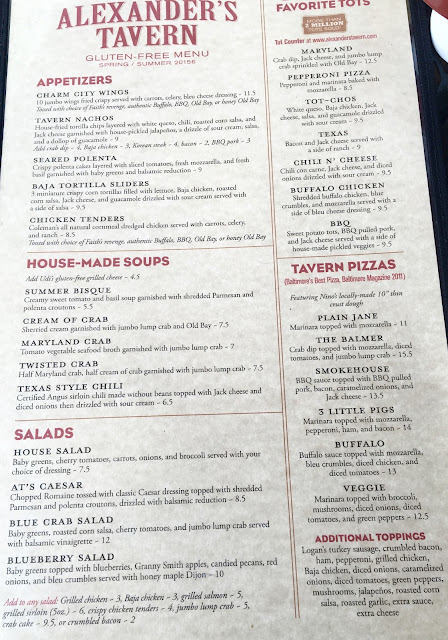 I had a really tough time debating what I wanted to order. The vegan panini was calling me, but I ended up siding with the tot-chos, a wonderful foodie mashup between nachos and tater tots (without cheese and sour cream of course). Their tots, acclaimed as "Baltimore's favorite tots" are definitely a specialty item at Alexander's Tavern, so I couldn't pass them up. A communication error led my order to come out with the dairy components on it, but our waitress caught it and a fresh new meal was prepared right away.

When the corrected order came out, I could not wait another minute to dig in. The golden-fried tots were perfect- crunchy on the outside, soft on the inside. They were topped by tender, spicy Baja chicken, vibrant salsa, and creamy guacamole, which definitely upped the ante on traditional nachos. The fare was on the heavy side, but it definitely satisfied and impressed me.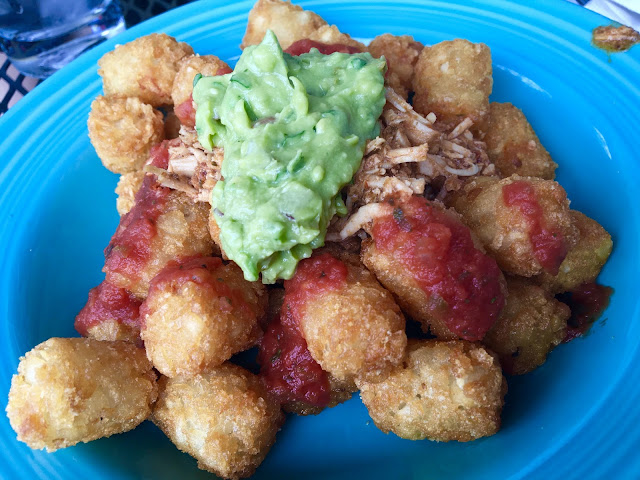 I definitely liked Alexander's Tavern and know that it will be a go-to place in town when my family or friends come to visit. The menu is versatile and both the kitchen and wait staff know how to handle gluten-free diets correctly. I was definitely impressed and so excited to uncover this rare restaurant where it is normal to be able to eat almost anything on the menu.



The Basics
Address:

710 S Broadway, Baltimore, MD 21231

Accessibility:

Wheelchair accessible, request ramp to enter building

Special Feature: Get Alexander's Tavern fare delivered locally through OrderUp (link here).