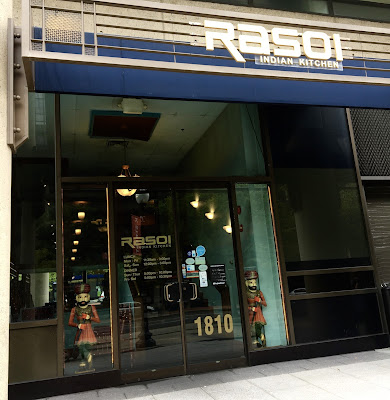 On my most recent Washington D.C. trip, the final foodie destination on my itinerary was Rasoi Indian Kitchen, a restaurant where gluten-free options are plentiful and there's plenty for vegans to like as well.


I discovered Rasoi through Find Me Gluten-Free and was sold on the site by the complementary reviews from past diners. After checking out Rasoi's menu, I was impressed that the menu actually denotes gluten-containing dishes, not the gluten-free ones, a rarity with restaurant menus.


After a morning of sight-seeing, I stopped by Rasoi for takeout before heading over to Ford's Theatre for a Sunday matinee. Located just a few blocks from the White House, a prime location in the heart of D.C.


After informing a staff member of my gluten and dairy-free restrictions, they helped me navigate what to order. To avoid gluten, look out for gluten denoted on the menu, and to avoid dairy, skip cream-based sauces or cheese-containing dishes.


As a starter, I ordered the papadom, which are lentil crisps that are pan fried to perfection. Rasoi's are wonderfully crackly with little bubbles for texture. The crisps are slightly salty and for $2 the the large papadom come in a totally generous proportion. Still slightly warm when I ate them, papadum make an ideal starter because they are not overly filling but provide a delicious opening act.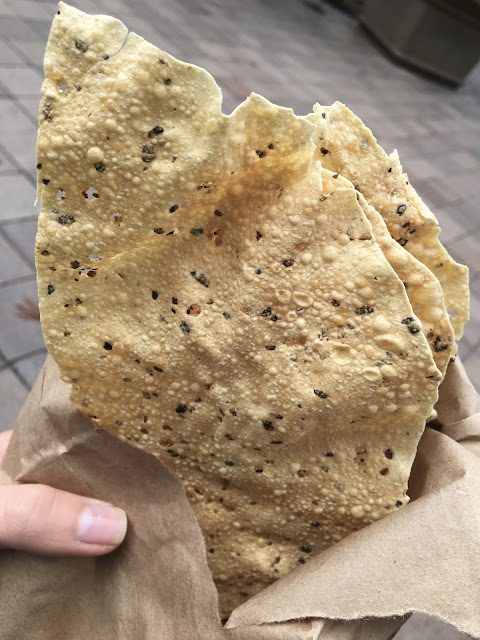 Accompanying the crisps were two chutneys, my favorite of which was flavorful without being spicy. Jumping cuisines for a moment, it really reminded me of tomatillo salsa, and was perfectly paired with the papadom (though the small container it came in made dipping pretty tricky).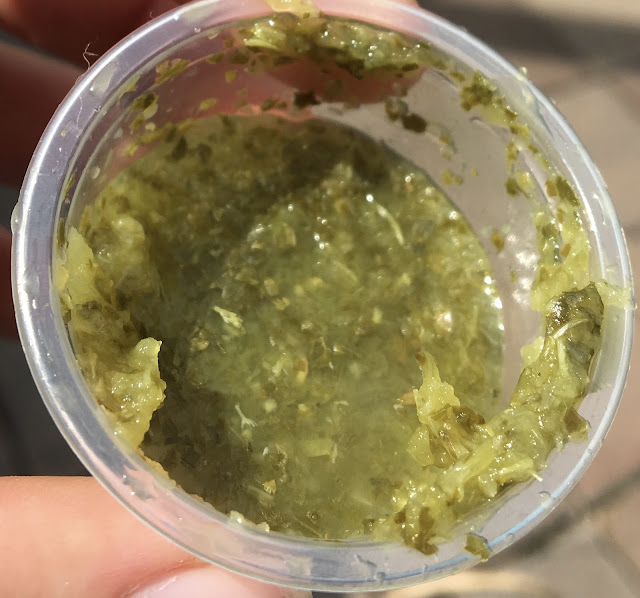 As an entree, I selected the green chili chicken which is chicken breast in a spicy sauce made from chilis and herbs that comes with a side of basmati rice. While marked as spicy on the menu, I'd describe the sauce as more flavor-intense than spicy hot. I liked the tenderness of the chicken and the abundance of sauce (there was even more in the container that are not pictured here). The soft, fragrant rice provides a nice buffer to moderate the complex flavors of the entree. As with the papadom, the portioning was generous.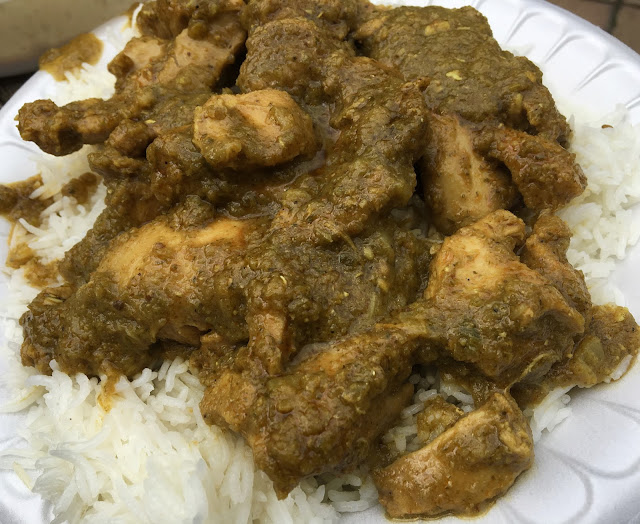 Because I visit many restaurants, I rarely have the opportunity to do repeat visits, but I see Rasoi as a restaurant I will visit again in the future. The largely gluten-free nature of the menu makes safe eating an easy accomplishment and the food itself is delicious and a great value. I appreciated how my take out meal was packaged efficiently for an impromptu picnic on the national mall.



The Basics
Accessibility:

Not wheelchair accessible
Disclaimer: This review is based upon the information I have at the time of the review and does not reflect changes in ingredients or availability of items. Please contact the restaurant directly for up-to-date information and feel free to contact me with any questions or comments. I was not compensated for this review and it is a reflection of my personal opinion.