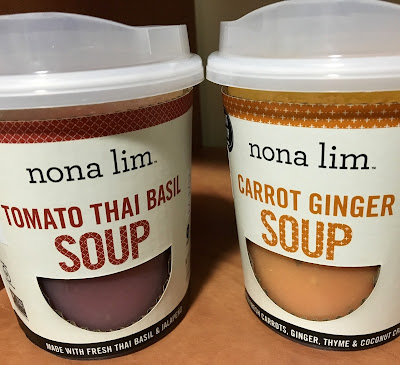 Soup is always a good go-to for lunch or dinner, because it's endlessly versatile and satisfying. When I typically pack soup-to-go, it involves packing soup in one container and bringing along a glass container to warm it up in the microwave. While that's a solution that works- it's annoying to have to pack so many accessories just to heat a bowl of soup.


The culinary engineers over at Nona Lim have come up with an intuitive solution to this dilemma- soup cups that go from fridge to fully heated all while in the same container. Better yet- consuming them is a task that can be done without utensils. Picture this: the functionality of a coffee mug filled with the deliciousness of gourmet soup.

I first encountered these soup cups at Expo East 2016 (see that post here), but have only recently spotted them on store shelves near me. The full line of soups includes both both soups and broths, but I could only track down the soups.


All of Nona Lim's soup cups are certified gluten-free, and most are certified non-GMO. All are dairy-free and three of the five flavors are vegan (the bone broths do contain animal products). The soups come in one size- 10 oz.- which makes for a satisfying snack alone or a well-rounded lunch when paired with a few sides.



Tomato Thai Basil Soup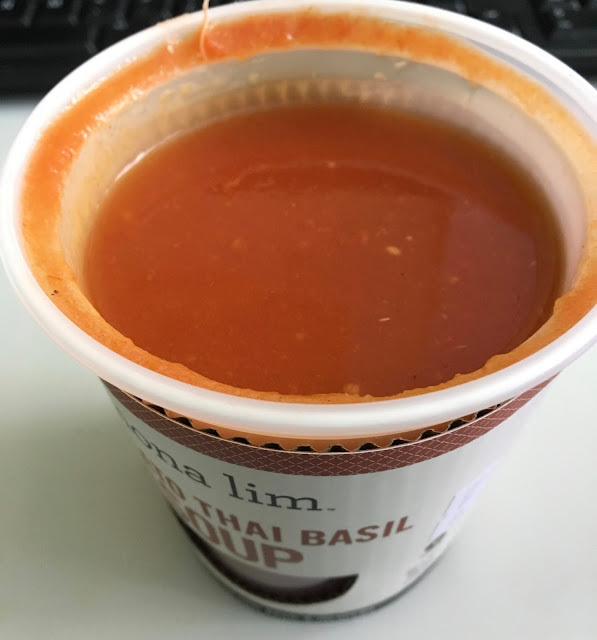 The tomato soup is bold and flavorful, with a savory tomato starring flavor backed up with the unmistakable flavor of Thai basil. Don't make the mistake of thinking this is any run-of-the-mill canned tomato soup- this one is multidimensional and has a hint of spice. It's a classic reimagined in a much-improved way.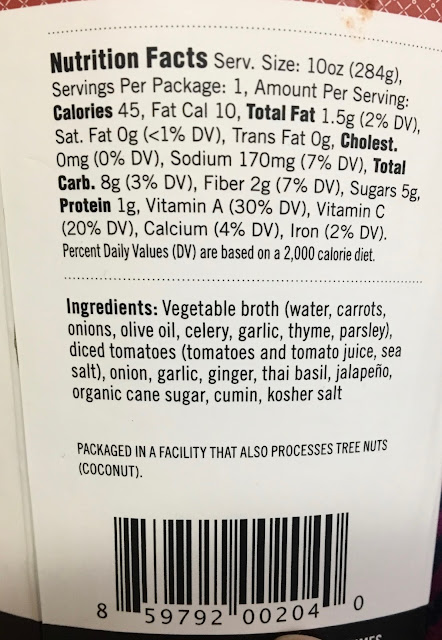 Carrot Ginger Soup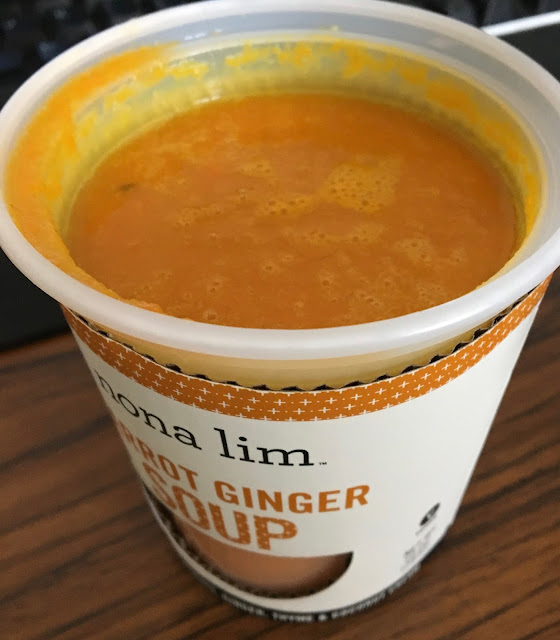 While the tomato soup is a bold take on a classic, the carrot ginger soup forges a new path of its own. It's sweet and complex (with notes of lime and ginger) with a slight creaminess gained from coconut cream. It reminded me of gazpacho in its consistency. User tip: make sure you shake the soup to thoroughly combine the "pulp" with the broth before microwaving.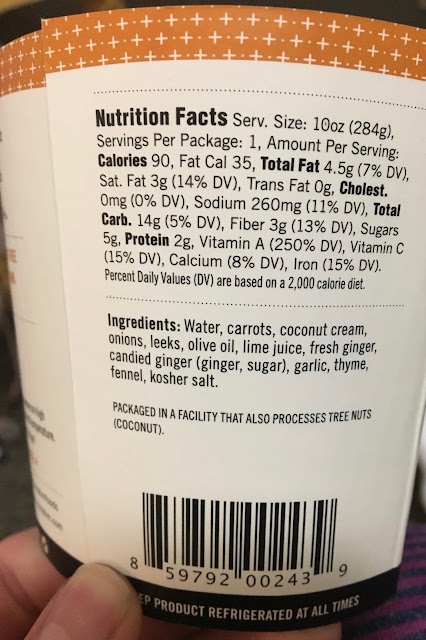 As I find the other Nona Lim soup cups "in the wild" I will report back with a full review.


To see more detail about the full line of Nona Lim soup cups, click here. Also on the website, you can order Nona Lim products right to your house or you can find a store carrying them.


Disclaimer: This review is current to the original publication date. Updates will be noted. Ingredients and manufacturing processes can change without notice. Each product should be reviewed for individual nutritional needs. Feel free to to contact me with any questions or comments. I purchased the above products independently and I was not compensated from my review.