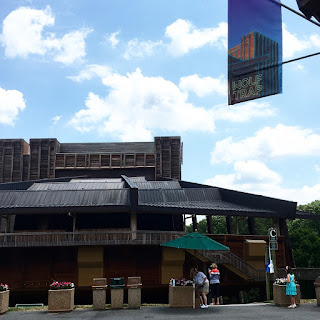 Summer is in full swing, which means that I'm trying to seek out as much fun in the sun as I can before I have to go back to school. As a fan of the performing arts, I started the summer with a list of performances and venues around the Washington D.C. area I wanted to check out and Wolf Trap National Park for the Performing Arts topped that list.


Located in Vienna, Virginia, Wolf Trap is located on 117 acres of woodlands and hosts a wide diversity of acts ranging from musical theater to top music acts, author readings to movies with a live symphony. There's something for everyone in the summer lineup, and something going on almost daily during the summer months.


What's convenient about Wolf Trap is that they encourage patrons to bring in their own food, which makes planning for a gluten-free friendly experience easy. Not only can you bring your own lunch, but you are free to bring both alcoholic and non-alcoholic beverages with you as well. Click here to see bag/cooler restrictions.


One thing to note- if you are seated in the covered area, you will not be allowed to eat in that space and will have to go to the concourse should you want to eat concession stand or packed fare. If you have lawn seats, you are free to eat throughout the show. Plan accordingly.


For those who don't want to pack- or run out of food (like I did)- Wolf Trap's concession stands have gluten-free options and features locally sourced fare. Click here to see that menu, with gluten-free items marked. They have gluten-free hamburger buns on hand as well as snacks, candy, and ice cream.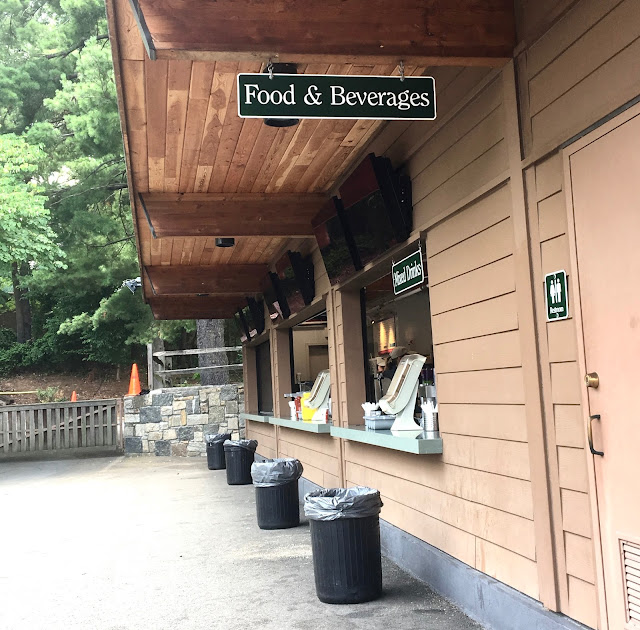 I ordered the tortilla chips with salsa and guacamole to test out, which had a price of $11.50. The chips were really good- thick and crunchy with a golden corn flavor. The salsa and guacamole were less impressive, as they had a muted taste and odd consistency. The pico de gallo style salsa seemed to have been sitting for awhile and was mushy and the guacamole was paste-like and dense. For the price point I was less than impressed, but it was nice to have a gluten-free option on hand, because so often these kind of venues do not have safe options.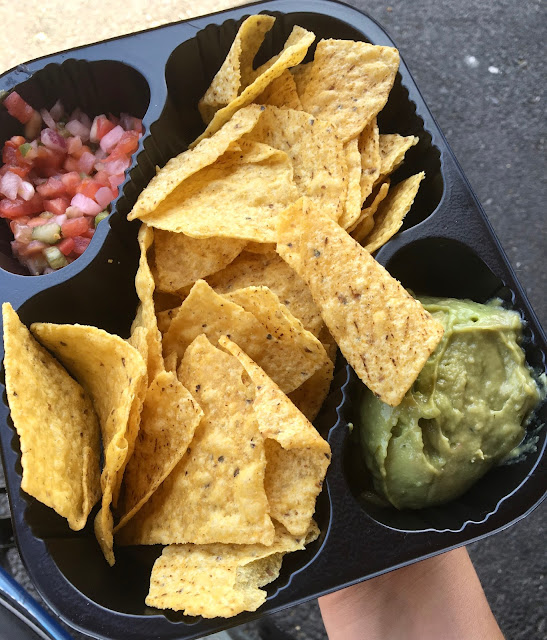 My experience at Wolf Trap was excellent, and I enjoyed an afternoon of theater and taking in the gorgeous scenery surrounding the venue. I liked that I could bring my own picnic lunch and that the concession stand had options to choose from to complement that lunch. Next time I go I will definitely inquire if the sandwiches can be made both gluten and dairy-free.


For more information about Wolf Trap, including upcoming events and how to buy tickets, visit www.wolftrap.org.

Disclaimer: This review is based upon the information I have at the time of the review and does not reflect changes in ingredients or availability of items. Please contact the restaurant directly for up-to-date information and feel free to contact me with any questions or comments. I was not compensated for this review and it is a reflection of my personal opinion.