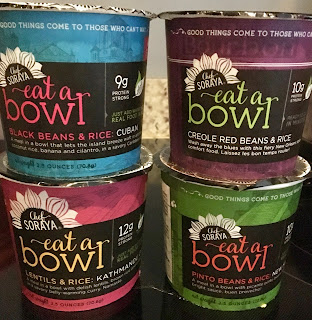 Since graduating college last December, I have moved into a new apartment, started a new job, and adjusted to a new pace in my life. The greatest thing about my post-grad life? I finally have a kitchen I can call my own, and time to play around in the kitchen with new recipes. Good-bye forever dorm kitchen!!


As much as I have enjoyed cooking up curries, soups, and other meals, it is taxing to try to keep up the creativity and clean up the mess involved with preparing several meals a day- especially during the work week. That's why when I spotted the Chef Soraya Eat-a-Bowl quick-cook soups at Fairfield, Ohio's Jungle Jim's International Market, I knew I wanted to see if they could deliver on their promise: healthy, delicious food that cooks in mere minutes.


While the convenience factor certainly caught my eye, it was the real ingredients and tantalizing flavors that convinced me to give this new-to-me brand a try.


All of Chef Soraya's Eat-a-Bowl's are gluten-free, vegan, and non-GMO. The only allergen labeled was coconut (on the cuban black beans). The bowls are in the 250-260 calorie range per bowl, and require only boiling water (or water and a microwave) to transform from shelf stable to a piping hot meal. I opted to use my office's electric water kettle as my cooking method, and for the most part it worked wondrously. While the end result was a little soupy, it did not diminish the taste or texture of the beans and rice. Plus, with 8-14 grams of protein per cup, Chef Soraya proves that good things can come in small packages!



Cuban Black Beans & Rice
I decided to try the black beans first, because as as a former Floridian, I have a soft spot for the simple delight that is this Cuban staple. Here, the beans and rice are busting with flavor from cilantro and have a subtle creaminess from a hint of coconut milk. You would have fooled me into thinking these were made with fresh ingredients and were simmering all day with the quality of the meal.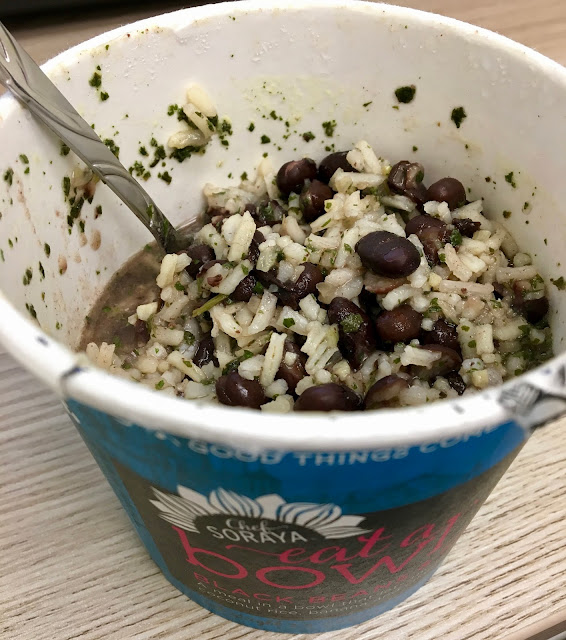 Kathmandu Curry Lentils & Rice
If I could use one word to describe Chef Soraya's curry lentils and rice bowl, it would be aromatic. While my meal was hydrating with boiling water, my office was filled with a delicious scent of the many spices that give this it's complex flavor. Of the four I tried, this bowl had the busiest ingredient list, with lentils, brown rice, peas, carrots, and potatoes taking center stage. Steeped in spices including turmeric, coriander, cumin, and fennel (among many more), each bite had a complexity to it that was warming and satisfying.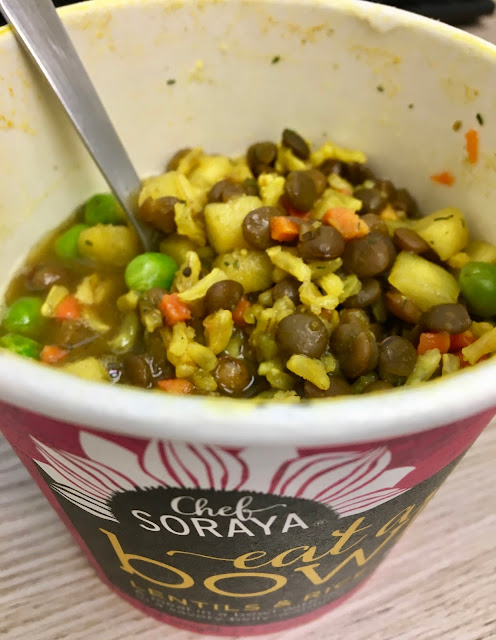 New Mex Chili Lime Pinto Beans & Rice
Chili and lime are in the name of this bowl, and it's chili and lime that take the spotlight for this bowl. Lime juice powder and lime peels are the secret to the citrus' strong flavor; you could have fooled me, it tasted as if fresh squeezed lime juice was used to prepare this meal! Chili powder and jalapeño complete the sweet and sour flavor by adding heat and spice, and the resulting meal totally channels southwestern vibes. While good on its own, I could also see these pintos as a quick solution for homemade burritos.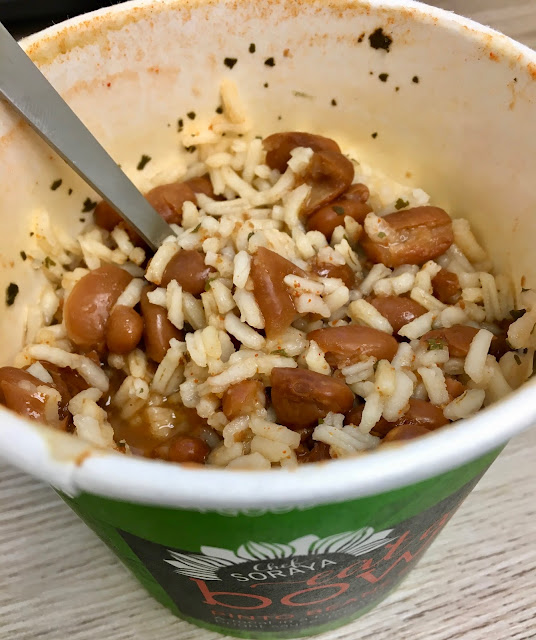 Creole Red Beans & Rice
If food can transport your tastebuds around the world, Chef Soraya's creole red beans and rice are a one-way flight to New Orleans! Hearty red beans paired nicely with tomatoes for a flavorful stew that's bursting with flavor. Here, cayenne and chili pepper partake in a spicy duel that packs a punch. Spicy-adverse foodies beware, this was the hottest of the bunch. I didn't let the heat scare me though- I wish I had a dash of hot sauce to complete the NOLA experience!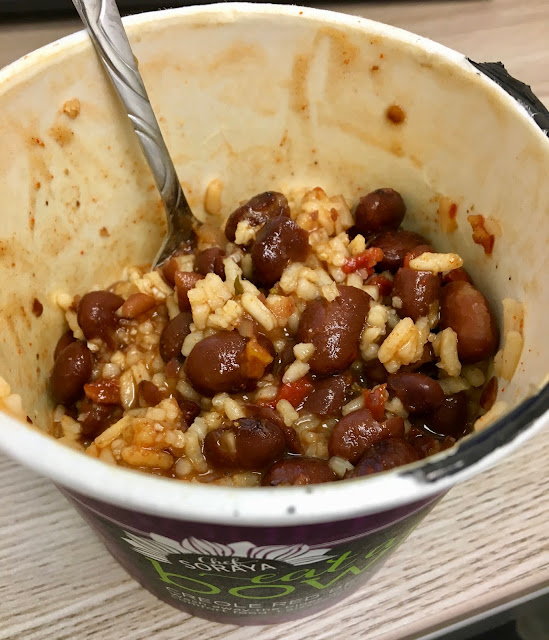 I adored each of these Chef Soraya Bowls, and don't think I can pick clear favorites. They were all so different, and nailed the flavor profile they promised. I had never seen this brand before, and taking a chance not only worked out well, but I am so excited to have a healthy, shelf-stable, and delicious product in my pantry that can come to my rescue when I don't have the time or energy to cook a meal from scratch.
I bought the bowls I reviewed at Jungle Jim's International Market in Fairfield, Ohio. Because of suitcase limitations (a gluten-free foodie's nemesis), I did not purchase their other two eat-a-bowl flavors: Chana Masala chickpeas and chipotle beans and rice. I will update this review accordingly when I find them.
You can find out more about Chef Soraya's products over on their website. You can also purchase bowls (variety packs or one flavor) on their website or on Amazon. Using Chef Soraya's store locator, the bowls are not sold in the Mid-Atlantic region.
Disclaimer: This review is current to the original publication date. Updates will be noted. Ingredients and manufacturing processes can change without notice. Each product should be reviewed for individual nutritional needs. Feel free to to contact me with any questions or comments. I purchased the above products independently and I was not compensated from my review. This review contains Amazon affiliate links. Should you purchase a product after clicking on the link, your price will remain the same but a small portion of the proceeds will go towards sustaining this blog so I can continue to bring you gluten and dairy-free restaurant and product reviews.