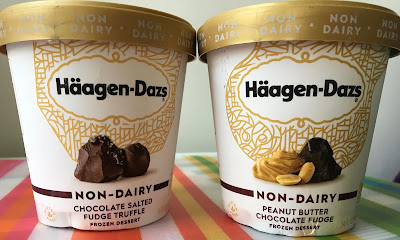 Summer is in full swing here in DC, and I am more than ready to trade in heavy coats and hot tea for sunglasses and dairy-free ice "cream" since winter weather lingered longer than usual this year. With the changing of the seasons, it's always exciting to see new arrivals in the freezer aisle of my favorite stores.


When buying dairy-free ice "cream," I tend to stick to companies who cater exclusively to dairy-free consumers, but recently, I've notice more and more "mainstream" companies are venturing into the vegan and non-dairy game. One such company is Häagen-Dazs, an iconic ice cream maker who has introduced a new line of dairy-free delights. Of course I couldn't pass up an opportunity to try them when I spotted them stocked at my local Giant, and was excited to see how they measure up against an increasingly competitive field of gluten-free and dairy-free options.


What may be misleading for these products is that they are less of a dairy-free ice "cream" and more of a decadent, rich sorbet, as the products contain no dairy-free "milk" as a base. Both are pretty allergen-friendly, as each contains one major allergen (soy for the chocolate salted fudge and peanuts for the peanut butter chocolate fudge). Both pints bear Häagen-Dazs' gluten-free symbol denoting that they are safe. One thing to note: not all of Häagen-Dazs' non-dairy options are gluten-free, only the two flavors reviewed in this post and the coconut caramel flavor.



Chocolate Salted Fudge Truffle
Pardon the pun, but I absolutely melted upon tasting my first spoonful of the chocolate salted fudge truffle. It is just so rich and decadent a little goes a long way. I love the intensity of the chocolate flavor, and how the salted fudge swirl was solid and formed solid creamy chunks that provided textural contrast to the chocolate base. While I didn't really pick up the promised salt in the fudge, I was more than won over by this ridiculously delicious dessert.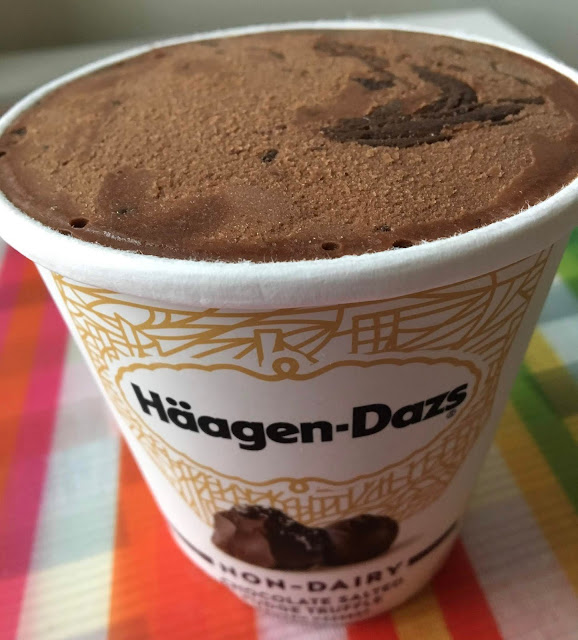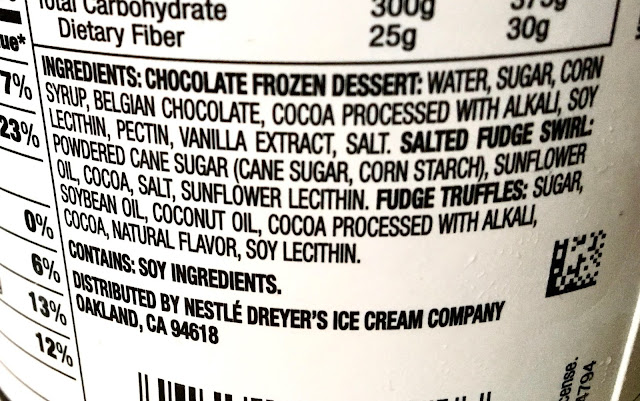 Peanut Butter Chocolate Fudge
Without directly naming a certain popular peanut butter cup brand, it immediately came to mind for describing the flavor of the peanut butter chocolate fudge flavor. The authentic peanut-flavored base is generous milk chocolate-like fudge that is less intense than it's sister pint. This dessert is also less creamy, but I think that suits this flavor better, as it is not as heavy and is more refreshing when you are looking for a treat to beat the heat.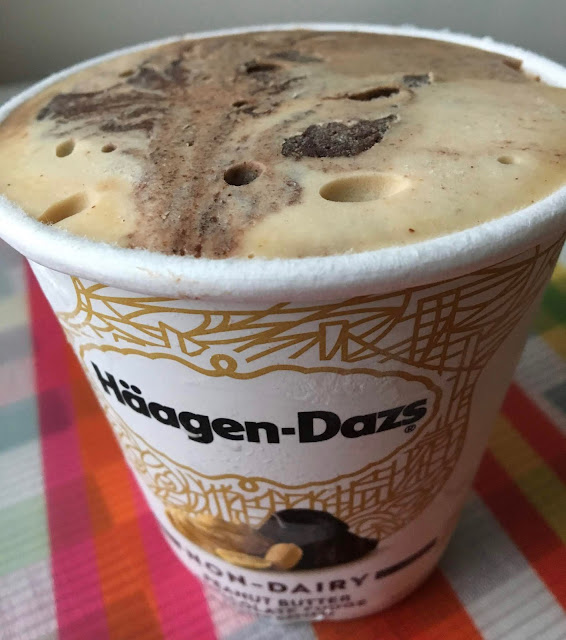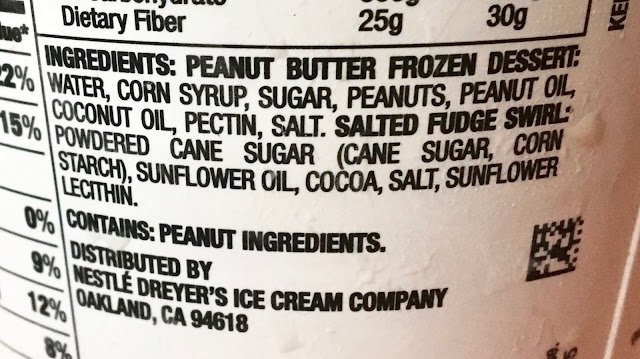 I am beyond impressed with Häagen-Dazs' debut in the dairy-free sphere and will make sure to keep a pint each of these two flavors stocked in my freezer at all times. They are just that good- and now rank in the very top of my favorite non-dairy ice "cream" products. I totally wasn't expecting that going in to this review, and am so excited to have another safe option in the freezer aisle of my local store.


I purchased both flavors at my local Giant and they retail for $4.79/pint.


Disclaimer: This review is current to the original publication date. Updates will be noted. Ingredients and manufacturing processes can change without notice. Each product should be reviewed for individual nutritional needs. Feel free to to contact me with any questions or comments. I purchased the above products independently and I was not compensated from my review.