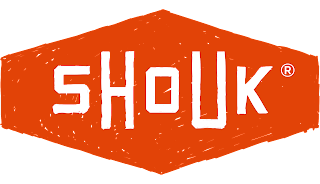 If there's been a theme emerging in my recent blog posts, it's that I've been delightfully surprised by new-to-me fast casual restaurants that have elevated the build-a-bowl model to exciting new levels. As such, I was excited to give DC-based Shouk a try, as their website promised a fresh take on bowls inspired by Israeli cuisine.


What's notable about Shouk is that the restaurant's menu is completely plant-based. They use no animal byproducts, and rely on fresh vegetables, grains, legumes, and nuts and seeds as the building blocks for bowls. That means everything is dairy-free, and much of the menu is gluten-free friendly too (but be sure to skip the pita).


For gluten-free diners, the choice comes to either a rice/lentils bowl or a salad. Because it was a blustery, bone-chilling evening, I definitely went with the former for heartiness, and selected the falafel (from a dedicated fryer) as the main ingredient. It comes with pickled green cabbage, pickles, Israeli salad (tomato, cucumber, onion), and tahini. Because I'm all about the sauces when it comes to bowls, I also added on the harissa and shug, because how could I resist my favorite condiments?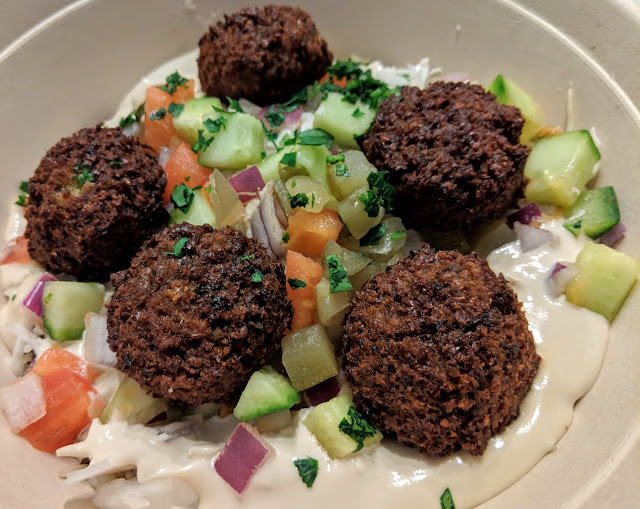 All dressed up, the bowl was colorful and enticing, but that was only the iceberg of the experience. I adored the crunchiness of the falafel and delicious flavor and texture of the chickpeas and herbs. Too often I experience soggy, sad falafel, so I am excited to know exactly where to go the next time the craving strikes. The tahina sauce was smooth, thick, and luxuriously creamy, which gave me pause to slow down and enjoy every spoonful. The vegetables were fresh and flavorful and the fragrant, fluffy rice was a perfect base to support the many flavors at play. Topping it all was the fiery harissa and intensely flavorful shug were the fireworks of the bowl. In the course of eating it, I initially pegged the bowl as memorable, but finished absolutely mesmerized by it.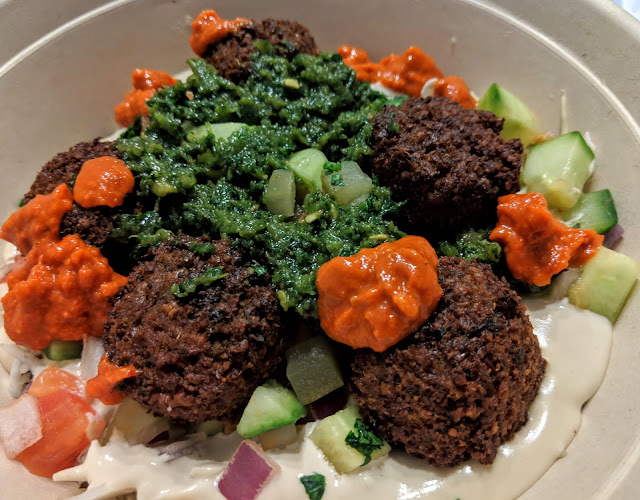 I also added an order of sweet potato fries, which are fried in a dedicated fryer. I have had many a delicious sweet potato fry in my life, but these definitely deserve a hearty kudos for their thick cut, expert frying, and sprinting of course salt. The interior was fluffy while the exterior had a crunch to it. These definitely are a one-way ticket to any fry-lover's happy place, and I have no shame in admitting that I sampled one in the car on the way home intending only as a teaser, but realized after one bite there was no way these were going to outlast the short journey home! They were just too good not to eat fresh and hot.


The fries come with a cashew labneh, which I did not try due to the backseat feast. I will definitely update my review on a future visit.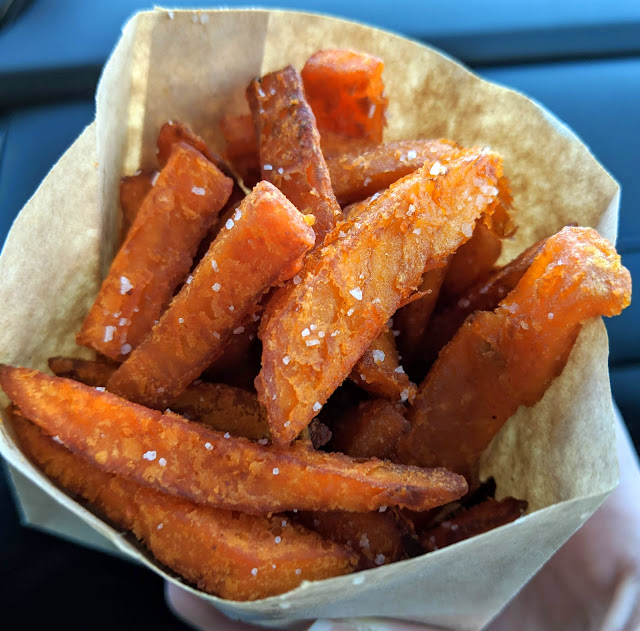 When the fries are so irresistible you can't help but eat them in the car on the way home…
If there was any doubt that plant-based fare cannot be fun and filling, Shouk smashes every expectation and delivers an impressive and satisfying take on the fast casual bowl. I know I haven't stopped thinking about my meal since I left, and eagerly anticipate my next visit. With locations in the Union Market district and Mt. Vernon Triangle, their shops are conveniently located and especially ideal for dining out with friends or family with a range of dietary needs (gluten-free, veg, vegan, etc.).



The Basics
Address:

395 Morse Street NE, Washington, DC 20002

Accessibility:

Wheelchair accessible




Disclaimer: This review is based upon the information I have at the time of the review and does not reflect changes in ingredients or availability of items. Please contact the restaurant directly for up-to-date information and feel free to contact me with any questions or comments. I was not compensated for this review and it is a reflection of my personal opinion.