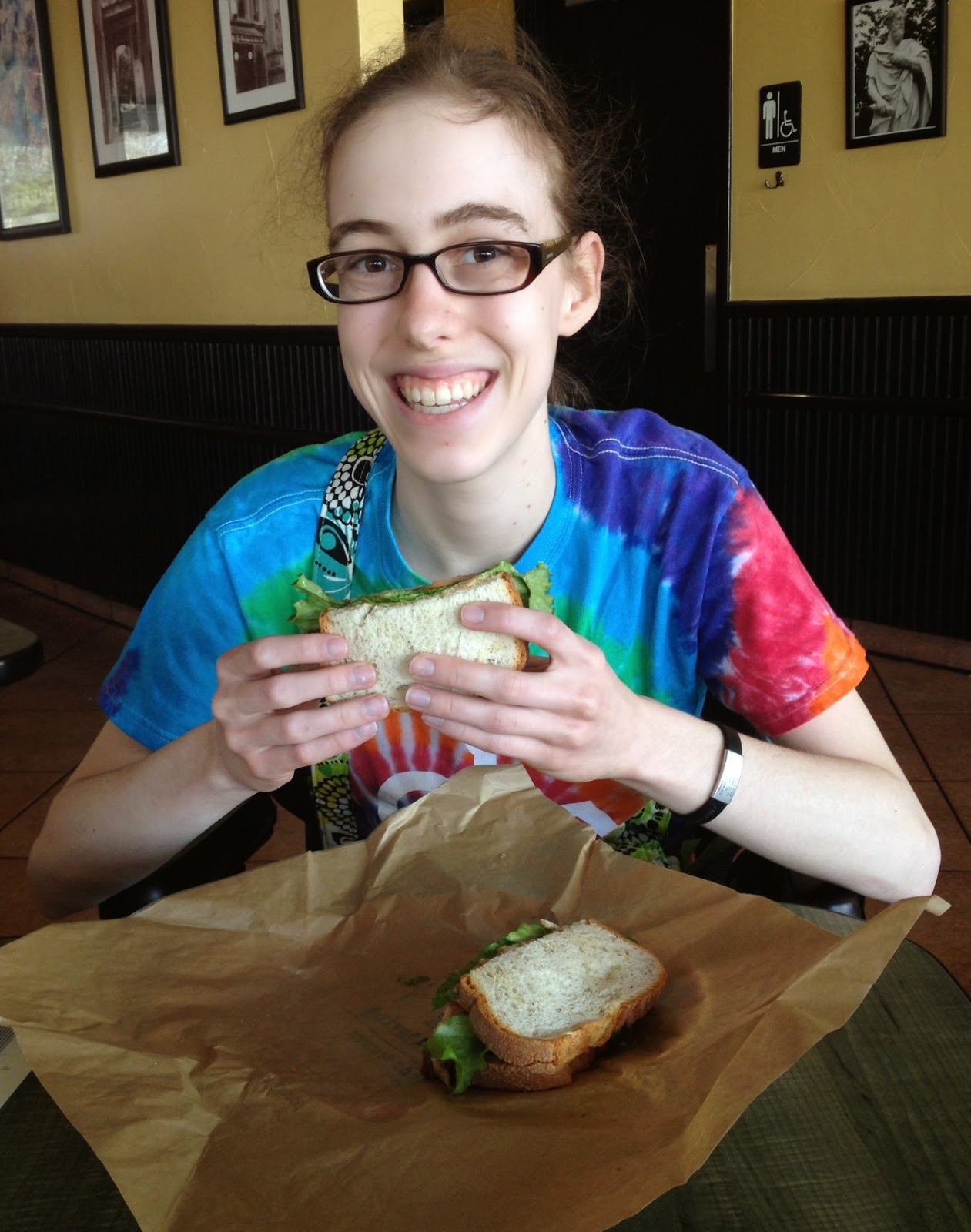 Among the many types of cuisine that are off limits to gluten and dairy free diners, it's almost unheard of to walk into a deli for simple comfort food like a deli sandwich, fresh-made soup or a salad. After all, cross-contamination runs rampant when salad bars and sandwich-prep stations are the main feature of a typical deli. As easy enough as it is to prepare a sandwich, soup or salad at home, it's nice to be able to get out an enjoy the simple pleasures of comfort food. Jason's Deli, a national chain recognized this fact, and wanted to ensure that those of us "living without" could share in the true deli experience. While not as authentic as the most traditional eateries, they definitely have found their niche.



Jason's was one of the first restaurants I tried after going gluten-free. Early Google searches in desperation to find out what I still could eat despite all that was newly off limits quickly pointed me to the deli. Overwhelmed by all the new protocols of gluten and dairy free cooking and living, I couldn't wait to go to Jason's after seeing their extensive gluten-free menu. Soups, salads, sandwiches… all gluten-free?! Yes. Most definitely yes. I've tried their soups and sandwiches, but still steer clear of the salad bar because I don't quite trust it to be as rigorously inspected or reliably free from cross-contamination as the food prepared by the staff. For a more in-depth look at the allergen menu, they have a really helpful wizard that can decode multiple food allergies at once here.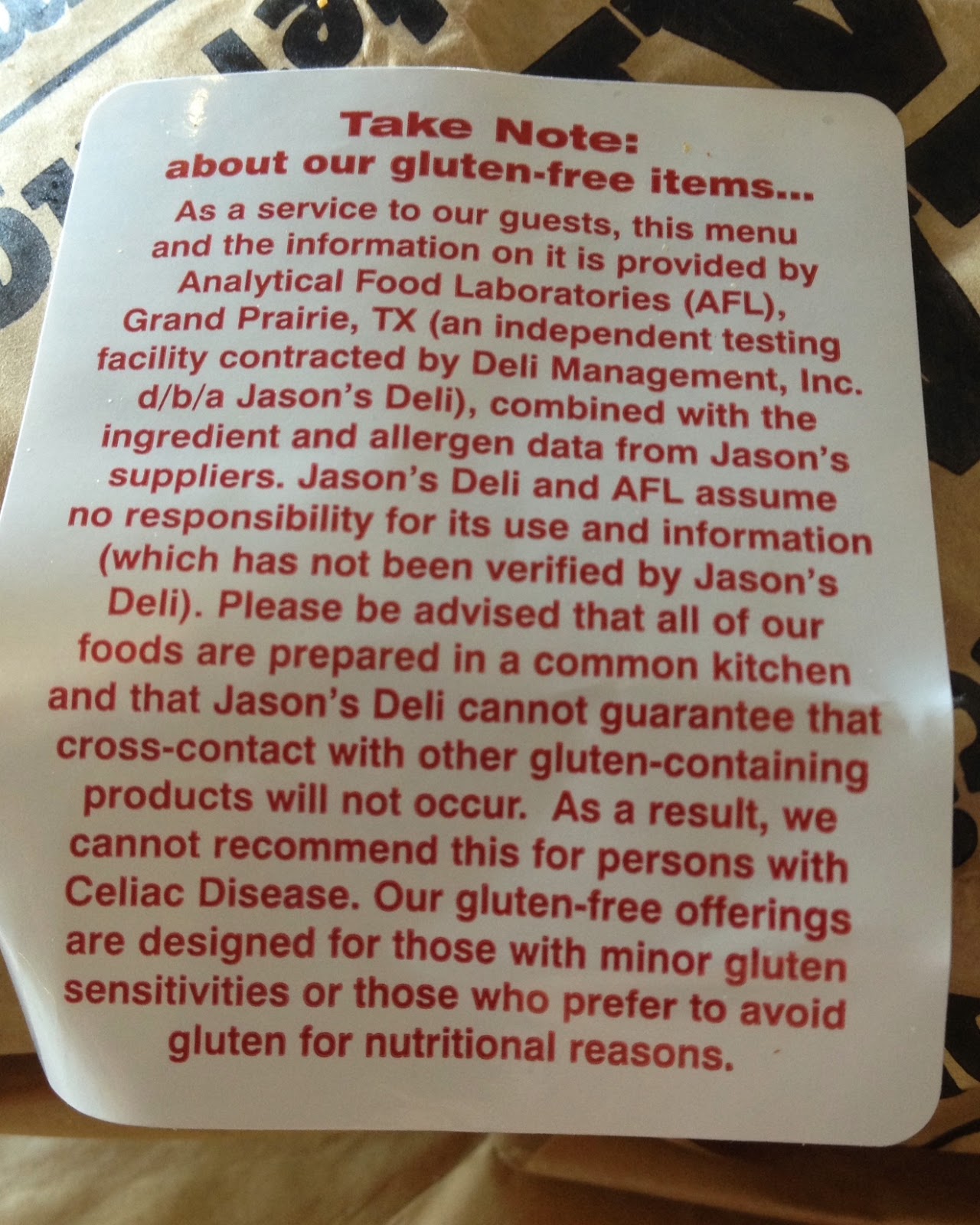 Upon ordering, the cashier asked me if I had an allergy to gluten. Being pretty sensitive, I said yes. Having the "allergy" label applied to one's order automatically sets into motion their food allergy procedures to minimize cross-contamination. Workers change their gloves, clear the sandwich area, and wrap the sandwich before serving it. As with any "mainstream" restaurant that serves gluten-free, there was a lengthy disclosure on the sandwich wrap. At first the lengthy legal jargon scared me. Why does my sandwich have to come with a warning level? But after deciphering it, I realized that each meal I eat (outside of those I make at home and can guarantee their gluten/dairy free status) carries this warning, weather written or not. As much as I hate the constant second-guessing and skittishness that is omnipresent when dealing with any food intolerance or allergy, I'm glad Jason's really illuminates the risk so that people can be educated and informed about the choices they make and can evaluate what kind of "risk" they're willing to take when eating out.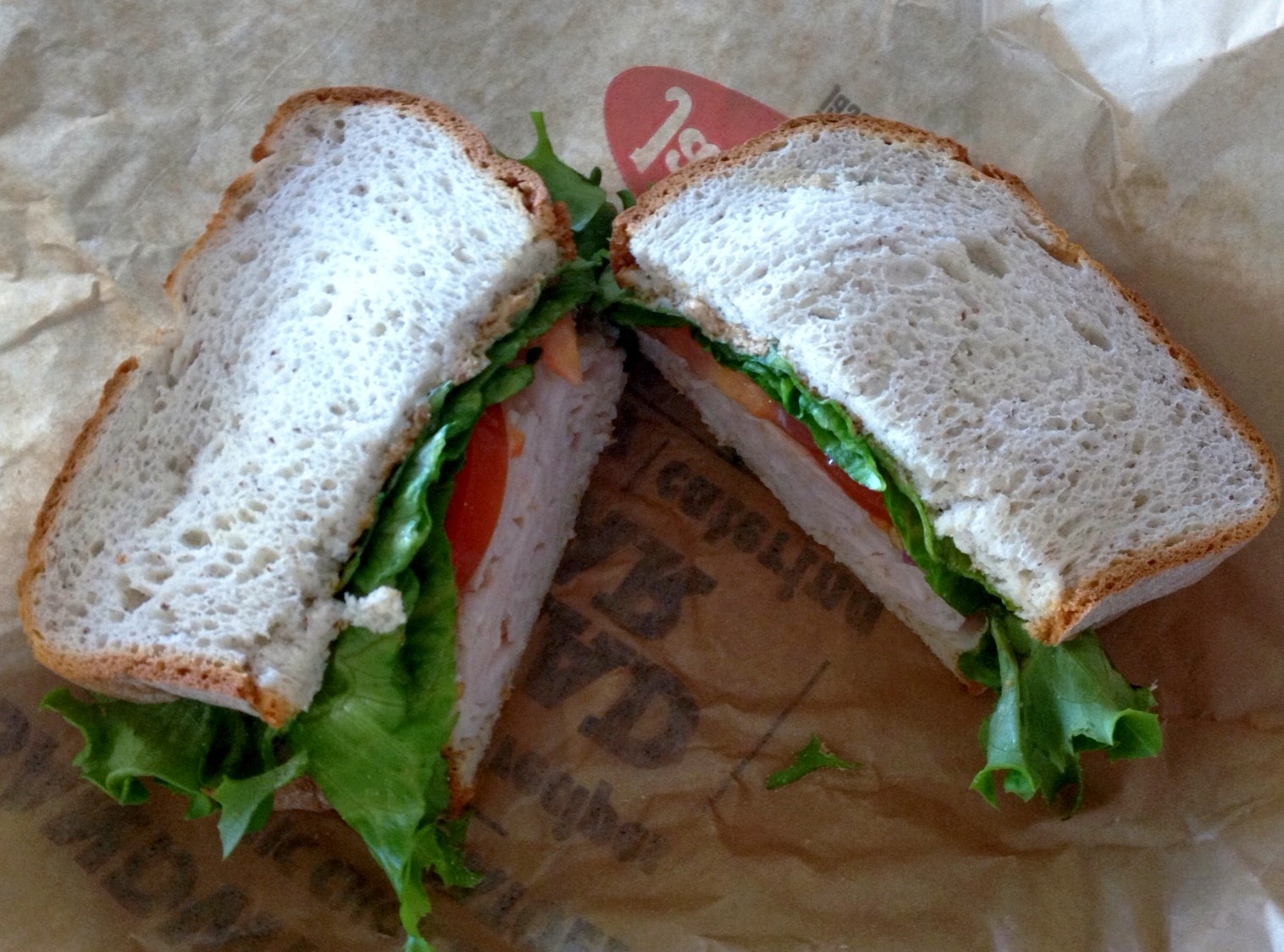 My sandwich was fairly simple, as sandwiches go. Roasted turkey breast, lettuce, red onions, tomato, and stone ground mustard. They use the larger-than-normal Udi's whole grain food service loaf which is a sight for sore eyes for those used to the underwhelming slices of gluten-free bread that are barely adequate to call a proper sandwich. Jason's sandwich, while far from being an oversized, overloaded deli-style sandwich, was a hearty size that was a perfect portion (Jason's does sell the full-size loaf, though it's pricier than its grocery store cousin). Although simple, the ingredients were fresh and were able to hold their own without the sandwich completely falling apart. Although the meal was satisfying, I must say that Jason's doesn't really stand out. The sandwich was good, but not great. Although I love delis, and have found more authentic and inventive eateries, Jason's doesn't quite deliver the authentic deli experience. However, it is a reliable staple when a cold a rainy day calls for a good cup of vegetable soup and a sandwich.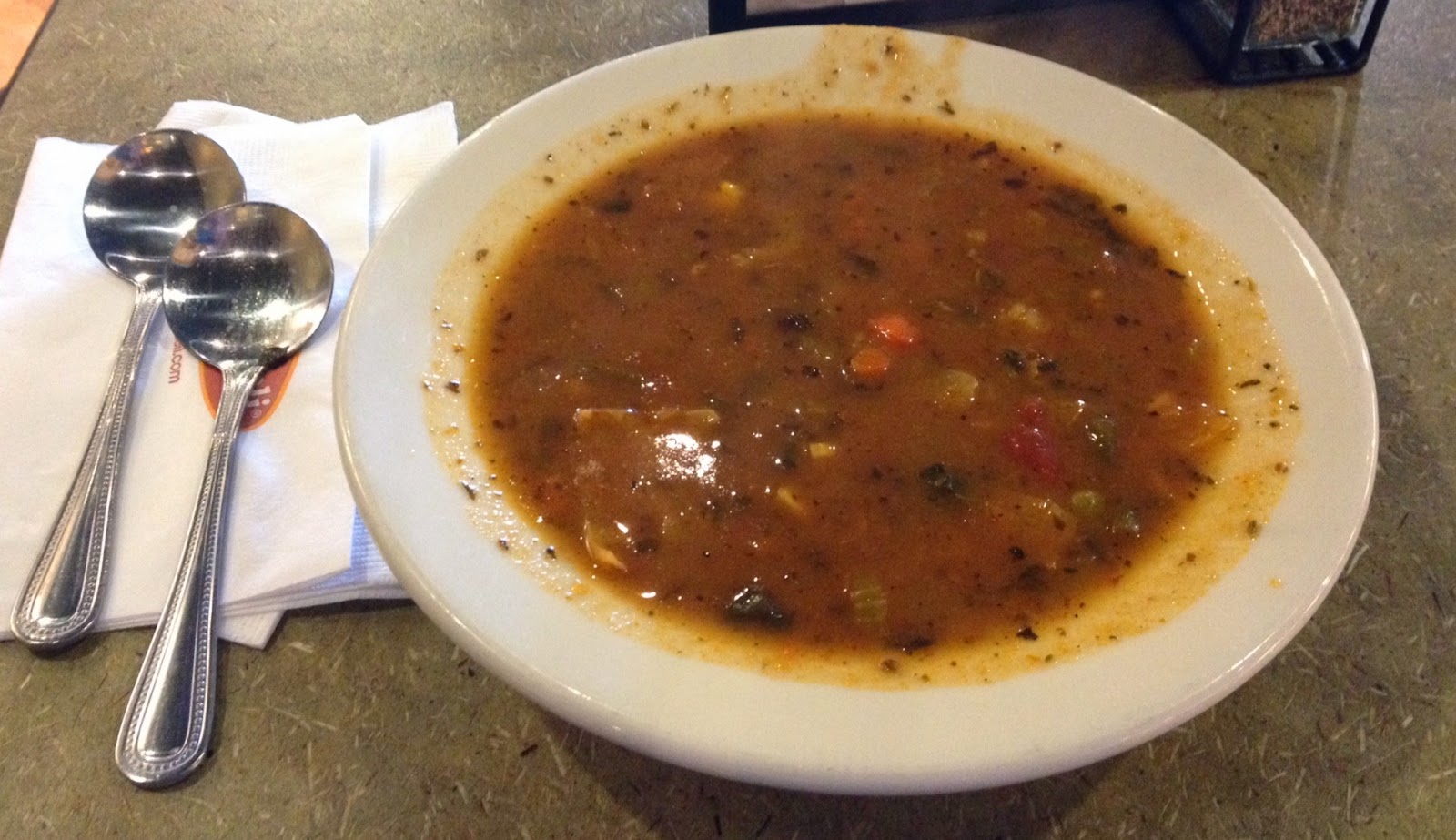 Update 4/1/14
I recently had the opportunity to pay a repeat visit to Jason's and decided to try their vegetarian vegetable soup. The soup is both gluten and lactose free (hold the cheese!). The soup definitely falls squarely in the "comfort food" category and earns my "two thumbs up."


The Basics
Address: Multiple locations in Orlando and around the country. Their deli locator can be found here
Cuisine: Soups, sandwiches, salad bar, baked potatoes
Ideal For: Lunch or dinner
Price: Under $10 per person
Accessibility: Deli locations have standard level tables and are easily accessible
Special Features: Can order online for pickup or delivery here


Disclaimer: Restaurant reviews are based upon the information I have at the time of the review and do not reflect changes in supplier or availability of items. Please contact the restaurant directly for up-to-date information and feel free to to contact me with any questions or comments. I was not compensated for this review and it is a reflection of my personal opinion.