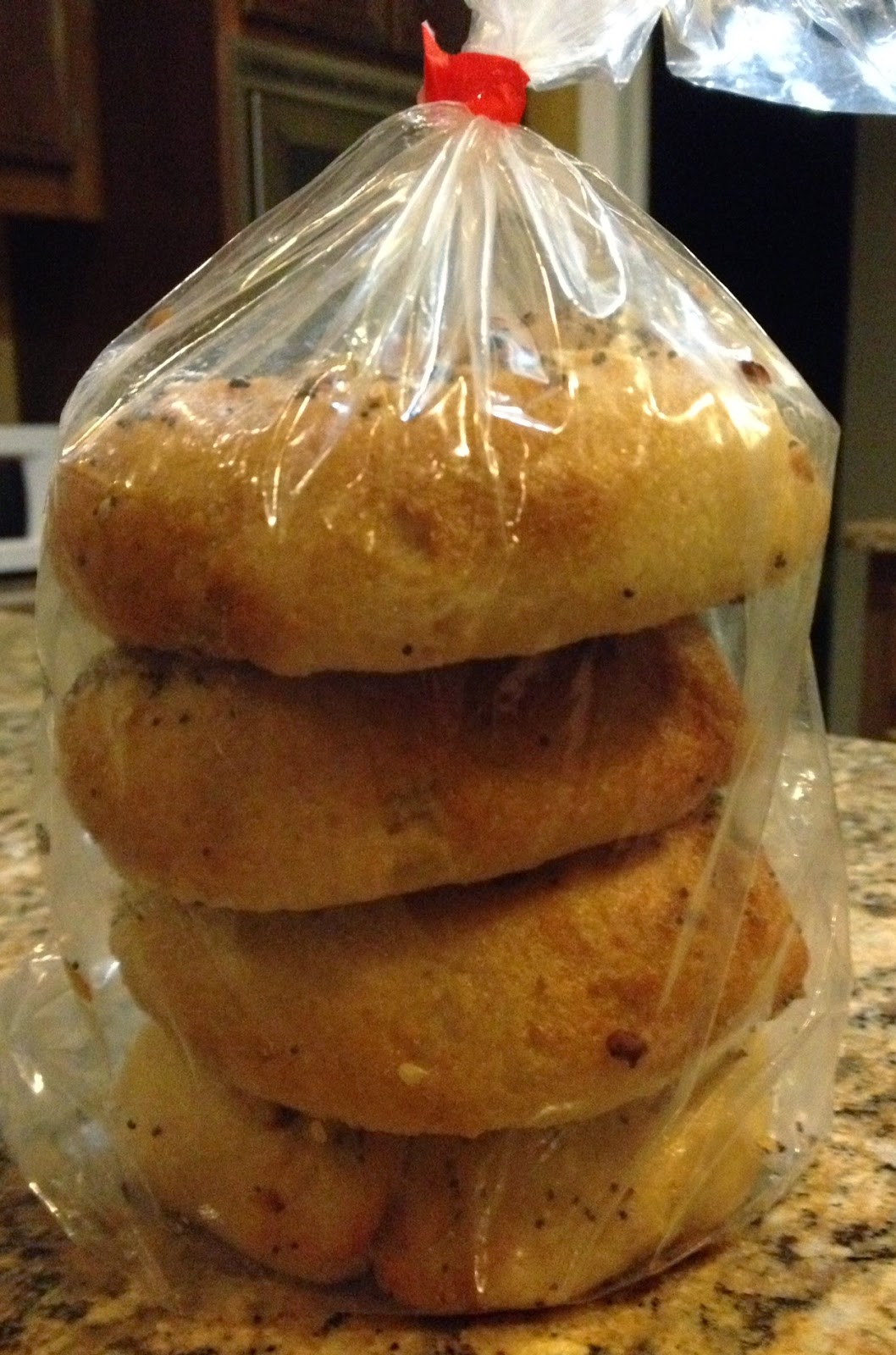 Like most who are gluten-free, we look upon the glutenous foods we once ate as poison to our bodies now. We know better than to sneak the smallest crumb, but there come occasions when the fantasy of "how it used to be" creep back in. For me, one weakness I have always had in the bread department is bagels. While trying many different flavors and brands of gluten-free bagels, I never could find one that perfectly emulated the combination of chewy, dense and crunchy when toasted that make bagels so satisfying. More often than not, gluten-free bagels are simply buns with holes in the center, which defeats the point of this breakfast staple if you ask me.


Now, thanks to the hard work and dedication from Sweet Note Bakery, gluten-free bagel lovers can rejoice in the fact that authentic New York-style bagels are back on the menu in a big way.



Sweet Note Bakery was a born from a belief that gluten-free bagels had yet to reach their full potential. Founder and Owner Michelle MacDonald was inspired by her own family's struggle to accommodate a gluten-free lifestyle when eating out or with others. MacDonald, an avid baker, knew the lack of options for gluten-free diners was an open invitation to make a difference and create a product truly worth eating. Her hard work has paid off as her idea has grown into a successful company with a national reach.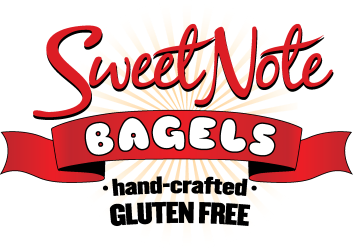 I have been given permission to use
their logo on this post.
I found Sweet Note while researching gluten-free options at the Philadelphia airport. At one point, the bagels were sold at the airport's Guava and Java locations, but they have since been discontinued. In chatting with the bakery online, they pointed me towards several spots I could find the bagels around town, but limited with time, I didn't know if I would be able to catch them. Fortunately, the day before I flew out, I found the fantastic Schmear It food truck which gets their supply of gluten-free bagels straight from the bakery (see a review here). I am so thankful I was able to catch them because once I tasted my first bite of the bagels, I felt like I had hit the gluten-free jackpot. The full line of Sweet Note bagel flavors includes plain, everything, cinnamon raisin, poppy seed, and sesame seed. Schmear It's selection was limited to the first three, so I ended up with two plain bagels and four everything bagels.
I'll start off with the bagel basics. All of their creations are made in a dedicated gluten-free facility which is a must for me. In addition to being gluten-free, are free from dairy, eggs, and soy, which makes them an reliable option for those of us juggling multiple food allergies. They are found in eight different states in cafes and retail outlets and can be shipped anywhere in the country. The basic prep instructions for the bagels (which are stored frozen) include three basic steps: microwave for 60 seconds, slice, then toast.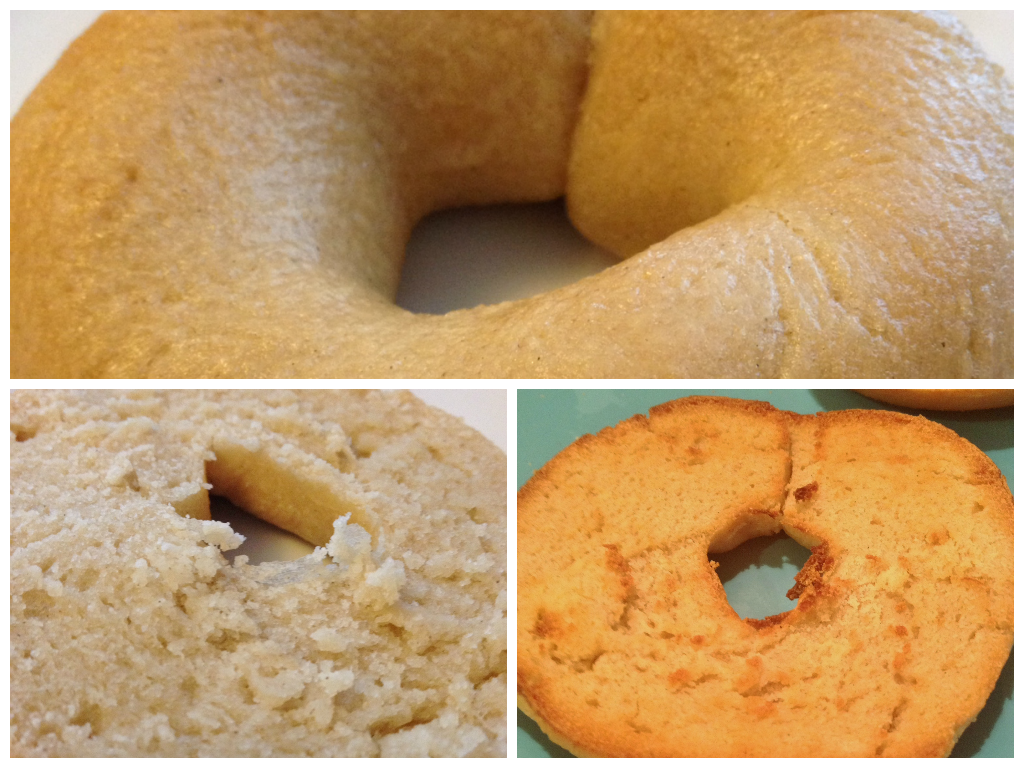 I tried the plain bagels first because I got them individually wrapped from Schmear It. Given my limited resources at the hotel I was staying at, I had to suffice with just microwaving them. All my disappointments disappeared after 60 seconds in the microwave because the resulting bagel was remarkably soft and edible. It held its own even without toppings or toasting (I usually forgo toppings with bagels anyways). The dense, chewy texture of the bagel definitely elevated it above it's fluffy and underwhelming peers. I liked the doughy, slightly sweet taste of the bagels which made them distinctive and unlike anything I have tried before. Upon returning home, I was able to toast it, which only strengthened their standing in my mind because the process created a crispier crust and chewier inside.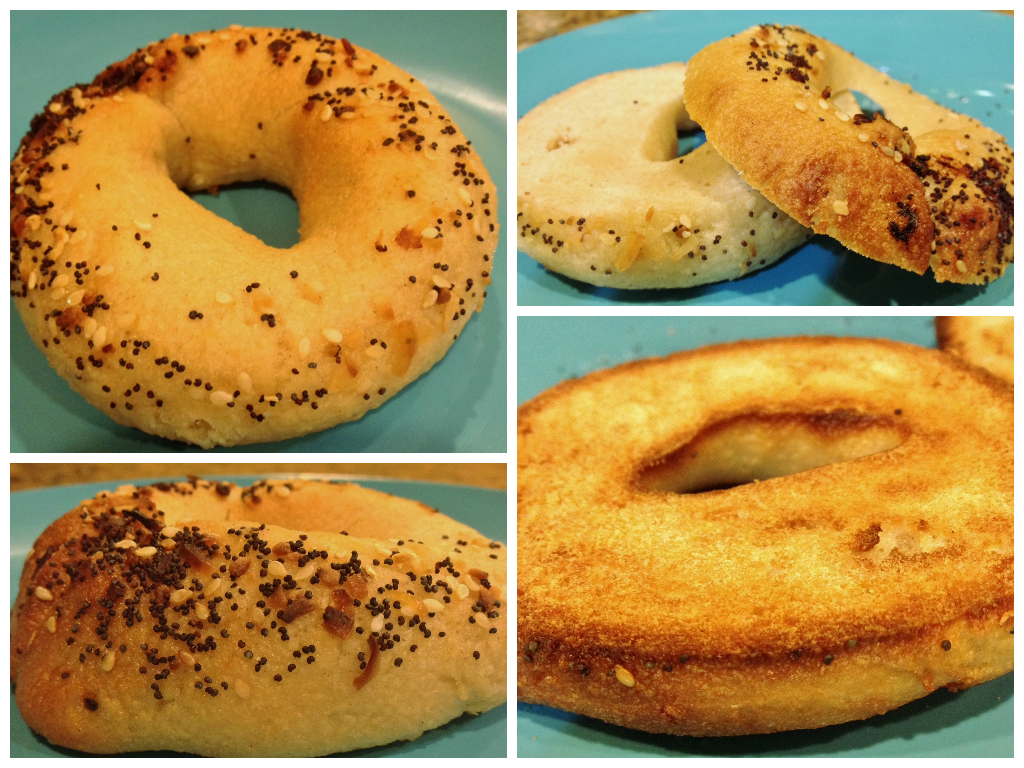 Once knowing these were the "real deal," I couldn't wait to break into the pack of everything bagels beckoning from my freezer. I haven't had a true everything bagel since I bid gluten adieu, and couldn't wait to be reunited with my favorite breakfast treat. Once again, Sweet Note delivered with authenticity and flavor. The assortment of poppy seeds, dried onion and dried garlic worked together to make a bagel bursting with flavor. Toasting really does maximize the experience for these because the crust crisped up nicely and the inside became soft and chewy. Of the two, I think these were my personal favorite because they were more satisfying sans topping (i.e. cream cheese, peanut butter, etc.), but I would not turn down either one.


I really hope that Sweet Note's success continues and that someday they can set up shop here in the sunshine state. I love their philosophy of making the world a more tasty place one bagel at a time. For now though, I am perfectly happy ordering them whenever I need my "real" bagel fix. I am officially a fan and am thankful that this dedicated bakery is here to help people start their days on a "sweet note."


For more information, visit Sweet Note's website.


Disclaimer: The review provided is current to the time I bought the product. Ingredients and manufacturing processes can change without notice. Each product should be reviewed for individual nutritional needs. Feel free to to contact me with any questions or comments. I was not compensated for this review and it is a reflection of my personal opinion.