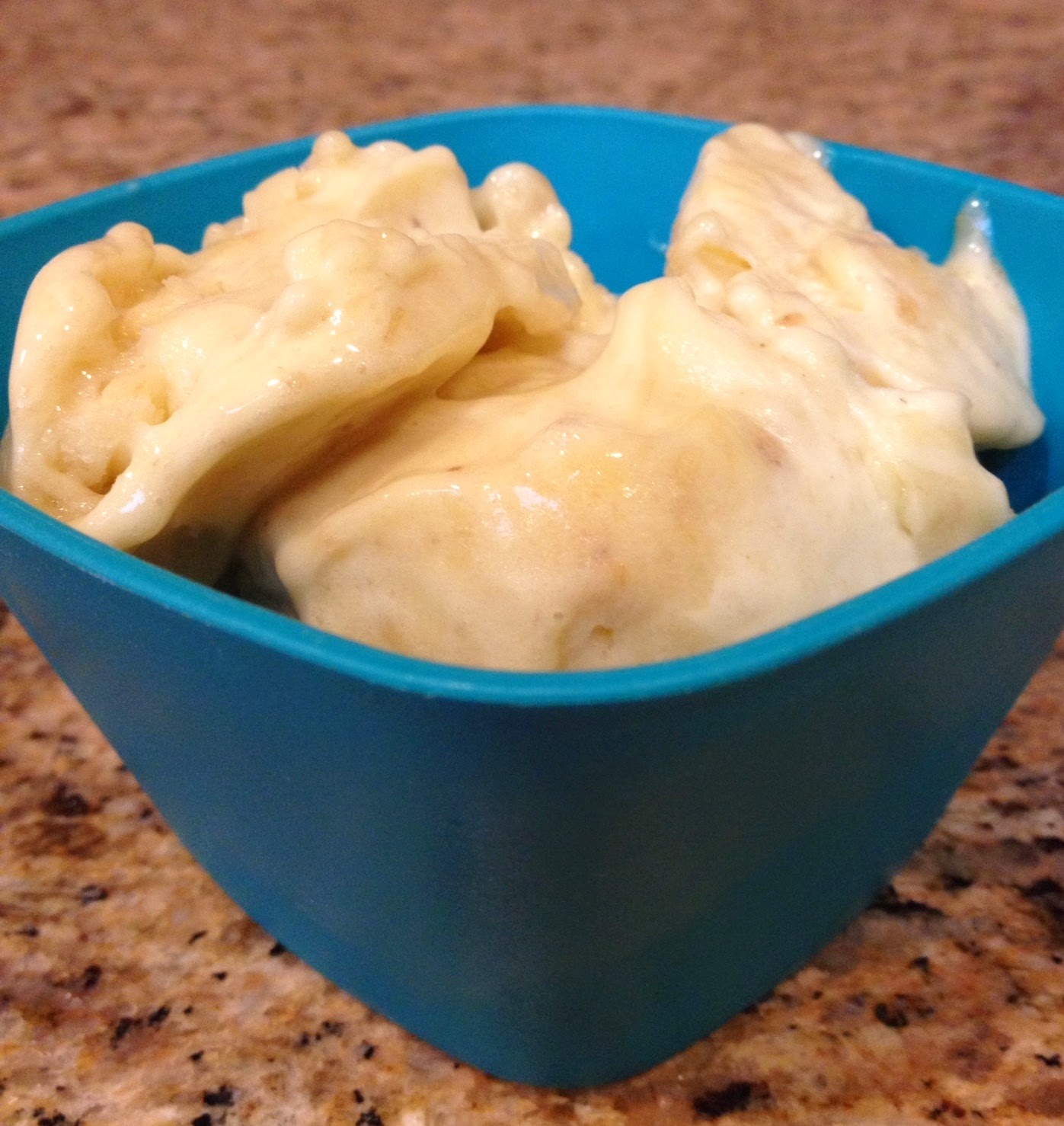 Summer has definitely set up shop here in Central Florida! This means that the weather is constantly oscillating between a relentless, blazing hot sun and rainstorms. While it's a bummer to fight the inevitable afternoon rainstorms sometimes, the return of the 90+ degrees days has me looking for fun ways to cool off when it's just unbearable outside. Smoothies are a favorite of my mine because there's a myriad of colorful combinations, but sometimes, the Florida heat calls for one thing: ice cream.


Although there are plenty of prepackaged non-dairy ice creams out there, I missed the texture and taste of soft-serve ice cream. I've experimented with an ice cream maker and various ingredients, but never could get it quite right. Thinking my dream of soft-serve was too good to be true, I never would have guessed that the culmination of my quest would come in the form of a simple banana. That's right- the secret to non-dairy soft-serve ice cream is the simple, unassuming banana (with the help of a high powered blender!).


The best part about bananas are that they are free of all allergens (except banana of course), vegan, and are readily available. They give the sweet treat of ice cream a twist as they provide important nutrients such as potassium, fiber and vitamins. Another added bonus is that this soft-serve is not just for dessert anymore! I've whipped some up for breakfast, snacks, and dessert, and the simple dish satisfies no matter what time of day you enjoy it.


I geared my recipe to create a single serving of finished soft-serve using the single-serve blender attachment on my Ninja blender. This recipe is easily adjustable to accommodate larger portions, but I'd recommend using the standard blender pitcher when making larger quantities. The recipe as is yields one cup of finished product.



Ingredients and Supplies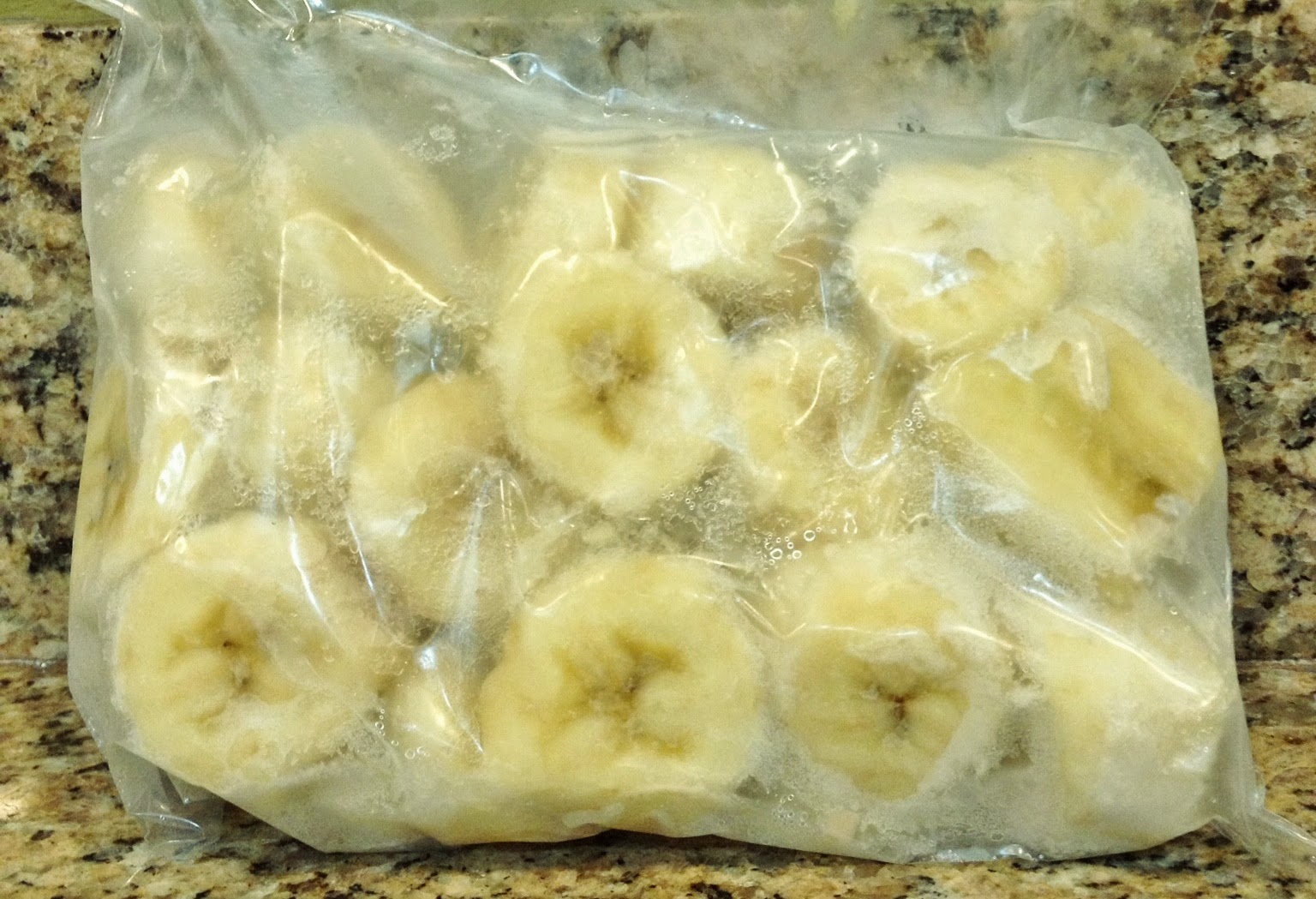 2 bananas, ripened (brown spots, but not black), sliced into 1 inch "disks" and frozen until solid. I found that putting them a sealed plastic bag to freeze worked well.


Mix-ins and/or toppings as desired (see side note below)


High-powered blender (this is a must).



Directions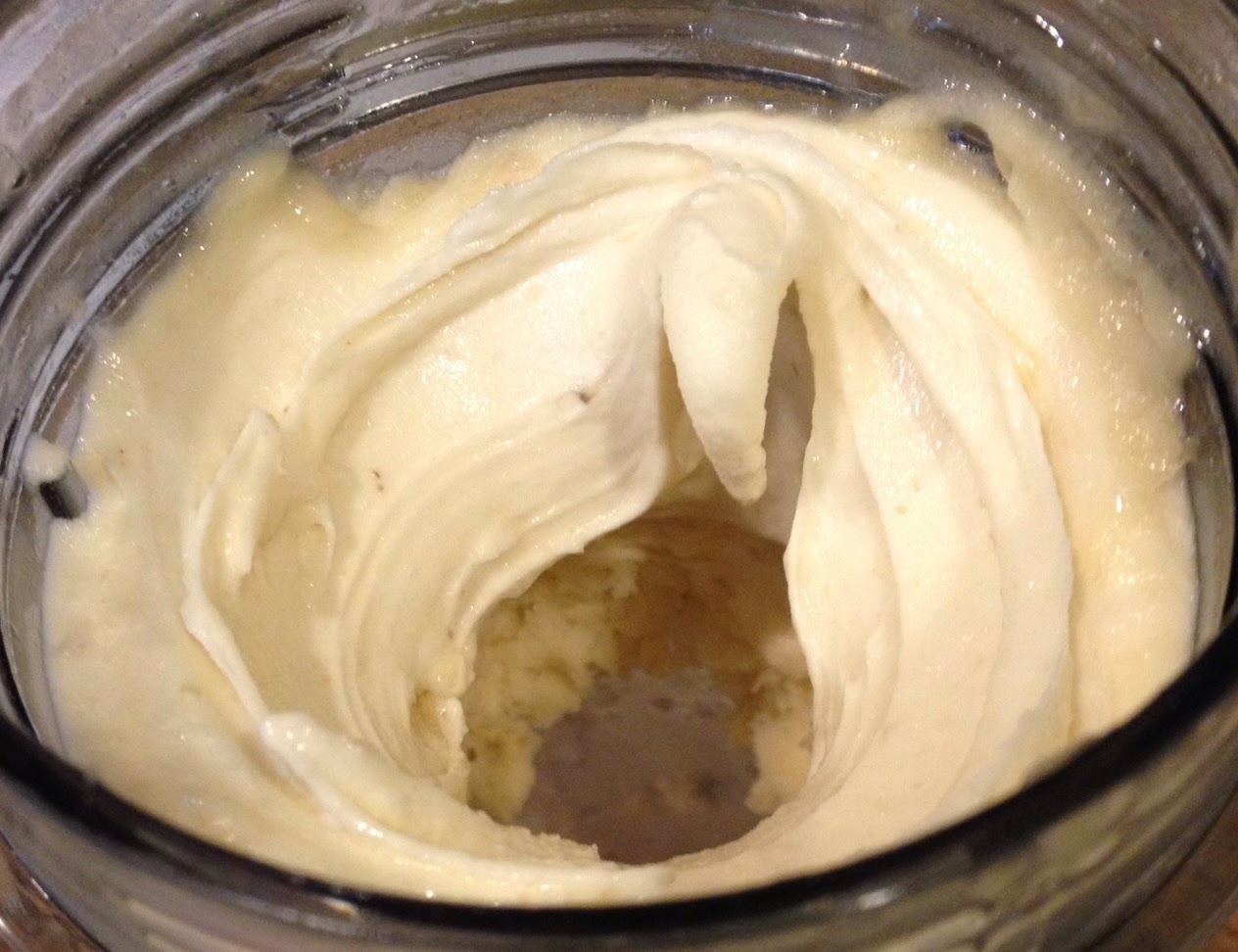 Remove bananas from freezer, and break them apart as you add them into blender attachment. Leaving them in one frozen cup elongates the process. Add mix-ins (if applicable).

Use highest blender speed (on the Ninja, it's "crush"). You will probably have to stir the contents of the blender container a couple times in between blending to get the process going at first. Don't add any liquids because they will render the end result too runny (at least in my experience.)

When the banana starts transforming to a Wendy's frosty-like consistency (see picture above), go ahead and remove the finished ice cream, and blend the remaining banana to finish the batch.

Serve immediately for best results. You could prolong its life in the freezer by covering the container, but the end result will be more "frozen" and hardened.
Mix-ins, Toppings, and More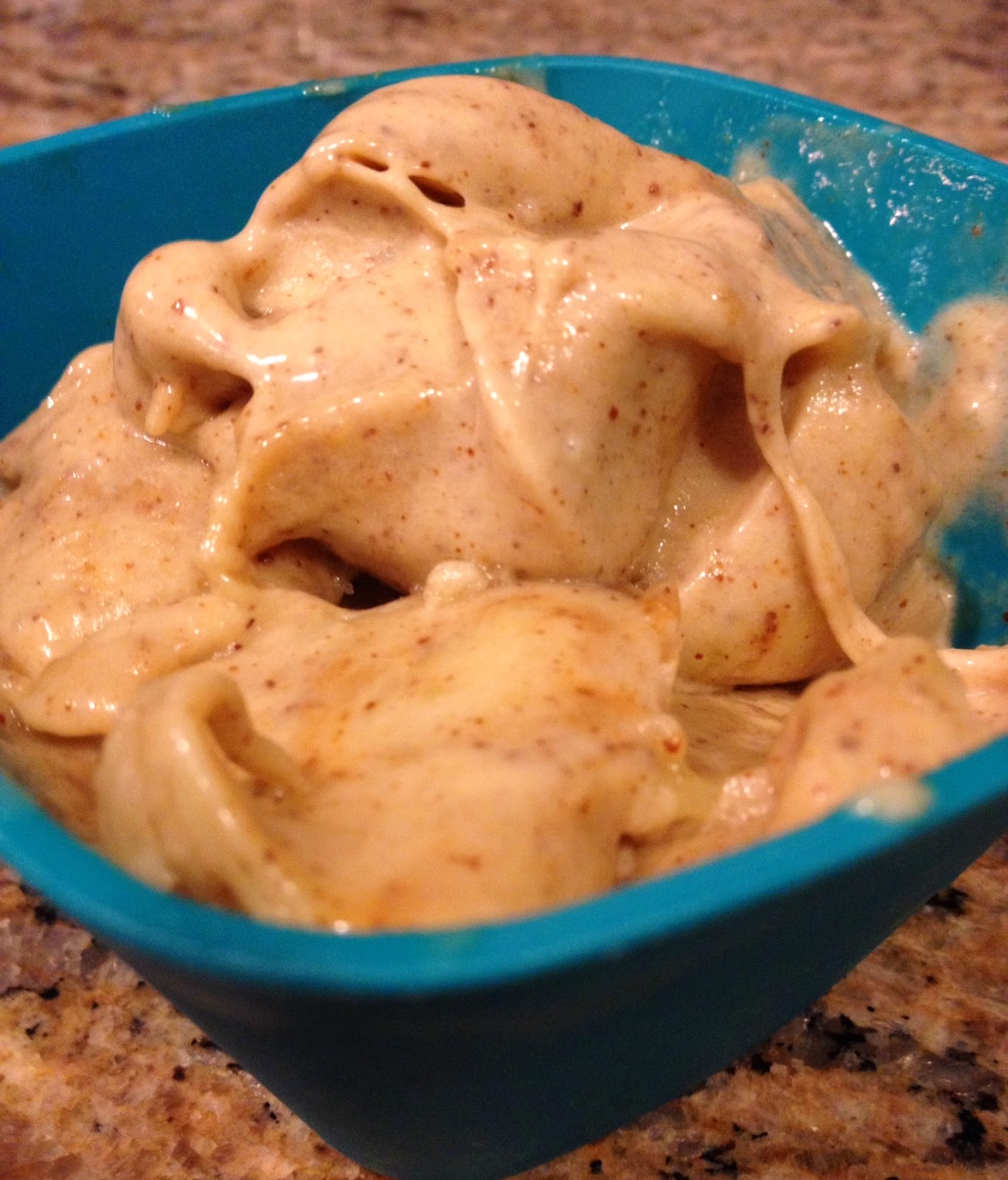 From this base recipe, the options for customizing this treat are endless. Banana is super compatible with many other naturally gluten and dairy free foods, so it's fun to explore the combinations.
For my breakfast soft serve, I added two tablespoons of almond butter to the bananas, which really paired well with the sweetness of the banana but gave it a rich undertone (see left for end result). Other nut butters would work really well.
For those craving a chocolate fix, try mixing in cacao powder with the bananas, or just top of the base recipe with shaved chocolate or Enjoy Life's chocolate morsels.
Or, release your inner child and go crazy with traditional ice-cream toppings such as chopped nuts, sprinkles, dairy-free whipped cream, or granola- just make sure its free from gluten and/or dairy!
I always love getting suggestions from you, so comment below and let me know how your creations turn out!
The recipe provided is not a paid advertisement of the products used and should be reviewed to assess for personal dietary needs. Feel free to to contact me with any questions or comments. I was not compensated for this review and it is a reflection of my personal opinion.