When it comes to collegiate dining, the name of the game is quick and easy eats. One only has to look at my main dining hall to see that one of the most popular stations are the ones with comforting classics such as pizza, grilled cheese, chicken tenders, hamburgers and hot dogs. Not normally a fan of these greasy, gluten-laden offerings, there are some days when I wish I could eat these "normal" college foods alongside my peers.


That's why when offered the chance to review Foster Farm's newest gluten-free offering- corn dogs- I jumped at the chance to get to reunite with the long-lost taste from my childhood. These cornbread-covered franks immediately appealed to me because the franks inside are not red meat based but instead are made with 100% chicken. Also catching my eye was that fact that these gluten-free snacks on a stick are certified gluten-free by the Gluten Intolerance Group. From the moment I agreed to sample them, I eagerly watched my email inbox for the magical notification that my corn dogs had arrived.


Naturally, the second I got said email, I was down the elevator in no time flat. As soon as I got it up to my room, I decided to not waste another second and immediately popped two into the microwave for a sample. While they could be heated via conventional oven or deep fryer, the microwave was the obvious choice for me as it was the quickest method that produced the smallest amount of dirty dishes I'd have to clean later. While the suggested cook time was 48 seconds from frozen (flipping the corn dog half way), I found that I had to cook them almost a minute on each side to get the piping hot temperature I desired. This small adjustment aside, they emerged from the microwave piping hot. As I was raised to eat hot dogs with ketchup and hamburgers with mustard, the mini meal was not complete until I had a dollop of mustard accommodating the franks.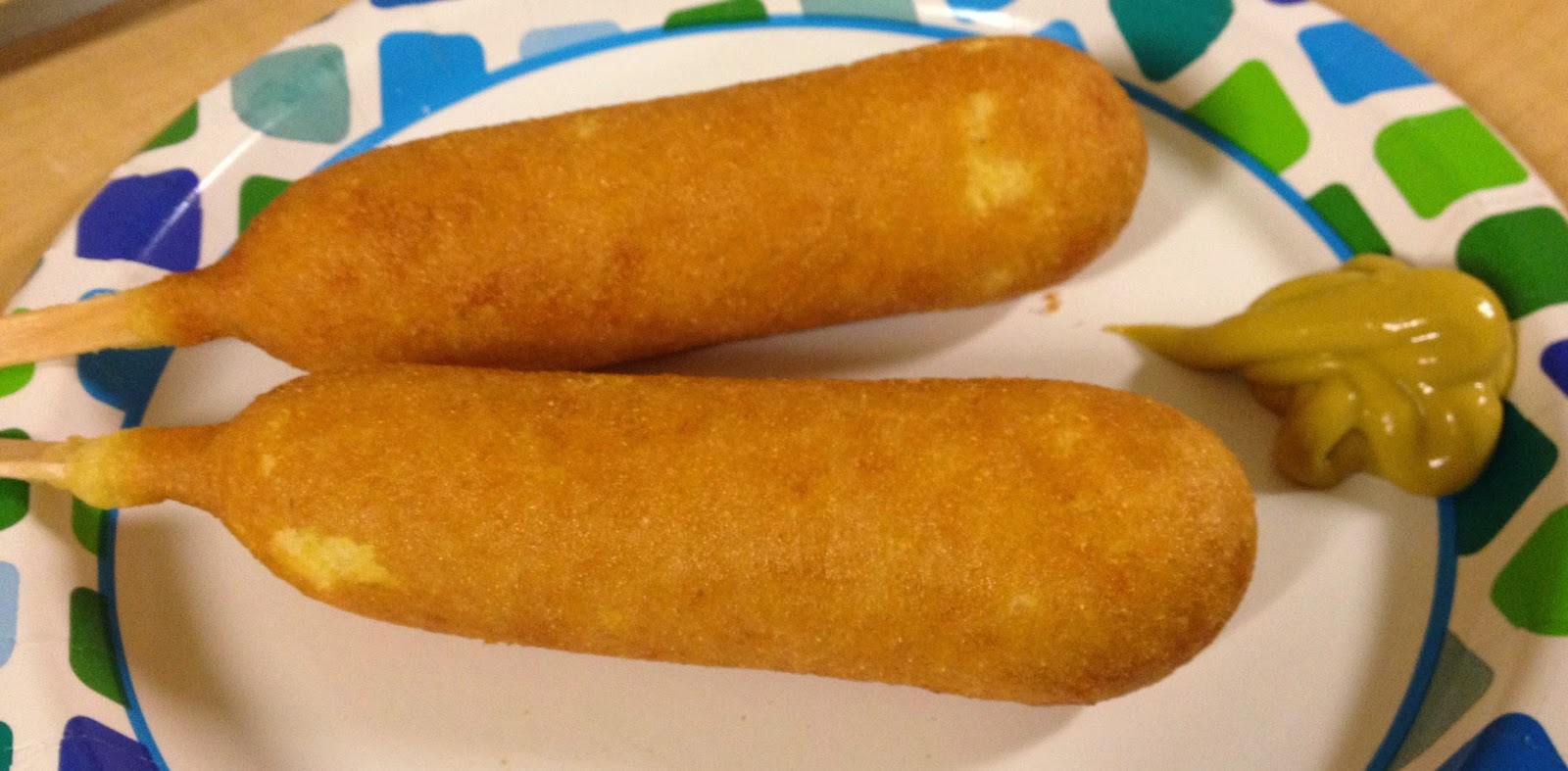 The best way to sum up my initial reaction is love at first bite. The combination of the honey-infused batter and the juicy hot dog provided a perfect blend of sweet and salty that was satisfying. The hot dogs perfectly captured my memory of the taste of corn dogs and were admittedly addicting as I could never eat just one at a time. Not at all greasy or inauthentic in texture, these corn dogs proved to be the real deal and would make for a serious competition for any gluten-containing corn dog.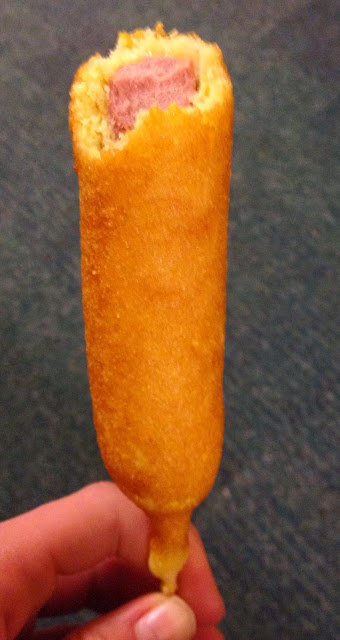 Although my box of 12 corn dogs is quickly disappearing, I know I'll be hunting them out in area grocery stores to stock up sooner rather than later. They come in boxes of 6, 9, 12, 16, 20, and 36 so there's a size for every appetite and family. It should be noted that while these corn dogs are gluten and dairy free, they do contain soy and eggs. Currently, they are available at these retail locations:
Safeway (Safeway, Vons, Randalls, Tom Thumb)

Kroger (Kroger, Fry's, Smith's)

Raley's

Lucky

Albertsons

Giant Eagle

Woodman's

Copps/Roundy's

Food Lion

HyVee

Marsh
If you're having trouble locating them in your neck of the woods, you can call Foster Farms at 800-255-7227 to see which retailers in your area are stocking these delicious dogs.
Although Foster Farms was not on my radar before this opportunity, I cannot wait to try their other college kid diet approved offerings such as chicken strips and chicken nuggets which are also certified gluten-free by the GIG.
And now, finally, is the fun part! As a pre-Holiday treat, I am hosting a giveaway of 5 vouchers for a free box of Foster Farm's corn dogs! The giveaway runs until 12:00 AM Saturday, November 22nd.

Disclaimer: This review is current to the original publication date. Updates will be noted. Ingredients and manufacturing processes can change without notice. Each product should be reviewed for individual nutritional needs. Feel free to to contact me with any questions or comments. I was provided samples from the company for this post and it is a reflection of my personal opinion. Giveaway terms and conditions are noted above.