2014's Best Gluten-Free Products
Best Bread: Mariposa Bakery Challah Bread (Review)
Gluten-free bread is so often equated to cardboard, sponges, or flavorless bricks. Those dismal descriptions were kicked to the corner and forever forgotten with my first slice of Mariposa Bakery's fluffy and perfectly-textured egg and honey based braided bread. I loved this slightly sweet bread that was clearly baked with love and proved that gluten-free bread can and should be simply delicious.


Honorable mention: MyBread gluten-free pita



Best Cookie: Heartsong Cookies (Review 1, Review 2)
Not one for cookies of any variety before this year, Heartsong Cookies is the reason why I have once again fallen in love with this sweet treat. Made with love from a local Central Florida baker, these cookies achieve the perfect texture, size, and taste and have even won over my gluten-loving family. They're the real deal and can be found at the Maitland Farmer's Market.
Best Frozen Dessert: DF Maven's Mint Almond Cookie Bars (Review)
One of the highlights of my year was attending the Natural Products Expo East in Baltimore. Among the thousands of vendors there, the one that made the greatest impression on me was DF Mavens, a vegan ice-cream maker from NYC. On a mission to prove that non-dairy desserts can be just as rich and indulgent as their dairy-containing counterparts (if not moreso), I fell in love with their array of almond and coconut based ice creams. Taking the top honor of the flavors I sampled and earning this year-end mention is their mint almond cookie bars which combine mint almondmilk ice cream, dark chocolate, and gluten-free chocolate sandwich cookies to make a treat that is satisfying and conveniently packaged in single-serve packages. My New Year's hope is that they make their way into retail stores in Baltimore and/or Orlando.
Best Frozen Entree: Foster Farms Corn Dogs (Review)
One of the most unexpected surprises this year when it comes to food samples was my introduction to Foster Farms' gluten-free chicken corn dogs. Normally not one for frozen food such as this, I decided to keep an open mind and was pleasantly surprised by the pairing of a juicy hot dog and golden, honey-sweetened cornbread. My inner child gave this two thumbs up and my collegiate friends were jealous that I was sent these delicious dogs to sample!
Best Pizza Crust: Smart Flour Foods (Review)
Ever on the hunt for great gluten-free fare, this year proved to be hit-or-miss in the pizza department. After sampling a variety of crust mixes, frozen parbaked crusts, and even making a crust from scratch that failed to impress, one taste of Smart Flour Foods' ancient grains pizza crust erased all competitors from the race. This crust cooks perfectly every time so it is slightly chewy in the middle and crisp on the crusts and bottom.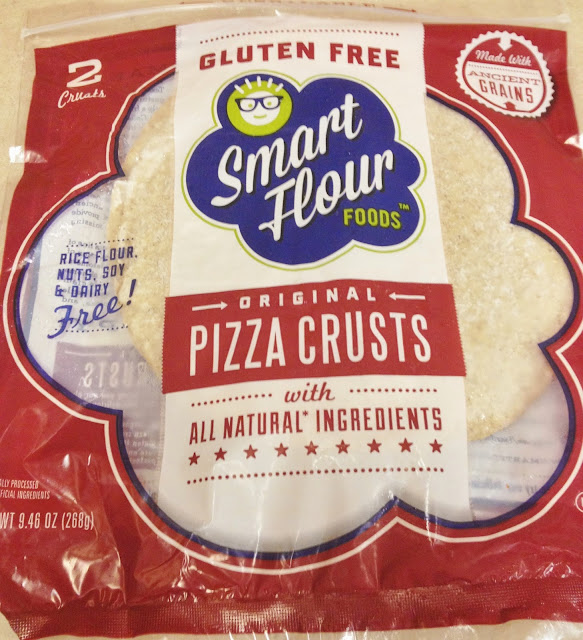 Best Snack: Glutino Pretzel Chips
Although I've sampled many gluten-free pretzels since going free from gluten, none have particularly impressed me until I came across Glutino's pretzel chips at the Natural Products Expo East. Perfectly capturing the taste and texture of what a pretzel can and should be as well as perfectly replicating of the "flat pretzels" I loved as a kid, Glutino won me over and I have loved the addition of this snack into the line-up of my favorite go-to study snacks.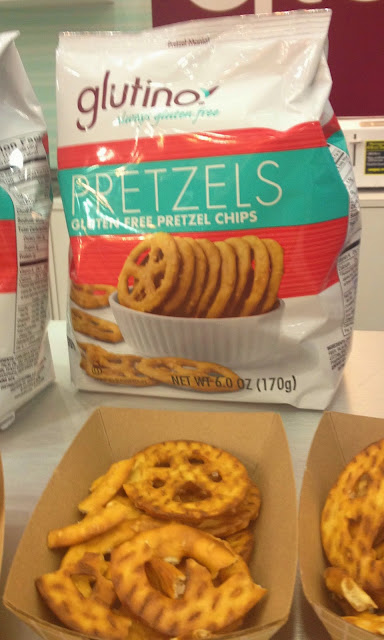 This concludes my year-end reflection of new products I loved and old products new to me. I cannot wait to see what new finds 2015 holds and wish one and all many happy eats in the new year!
Disclaimer: This review is current to the original publication date. Updates will be noted. Ingredients and manufacturing processes can change without notice. Each product should be reviewed for individual nutritional needs. Feel free to to contact me with any questions or comments. I was not compensated for this review and it is a reflection of my personal opinion.